Chhyang: A recipe away
Brewing chhyang is not as complex as you think; the recipe is, in fact, quite simple compared to that of other local liquors.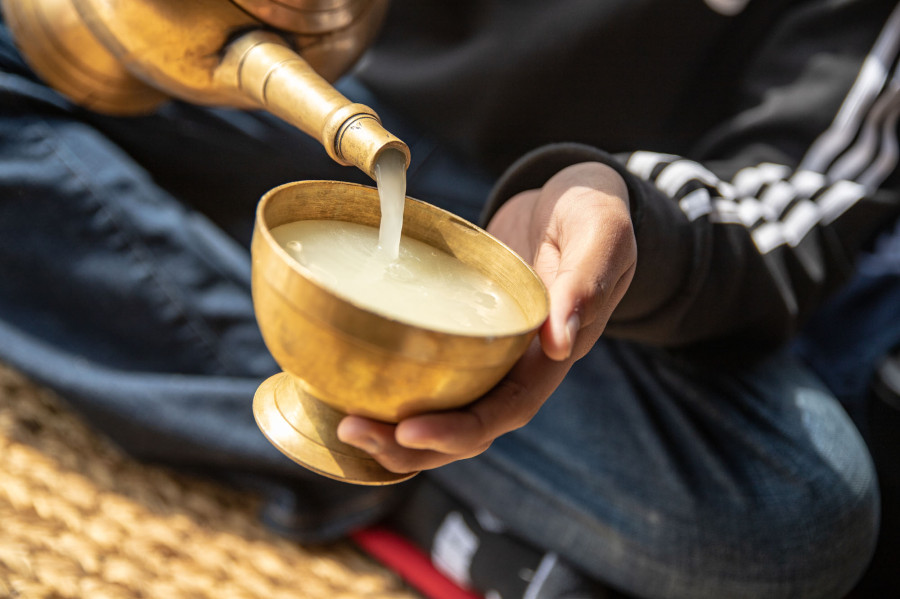 Royal Raj Manandhar/TKP
bookmark
Published at : February 20, 2020
Updated at : February 21, 2020 14:03
Kathmandu
Nepal is quite famous for its exotic taste of food culture and unrestricted combination of eating and drinking. There are no hard and fast rules for preparing them because it has been passed down from generations and don't necessarily come from a cookbook. Nepalis are amazing homebrewers too. The art of making wines, beers and different alcohols may differ from region to region, but their taste will always make us feel at home. The convivial use of alcohol and drinks demonstrates their socio-cultural significance for people, which in turn showcases a clear view of their culture and society. Chhyang is one such beverage that has taken over the world of liquor with its strong and unmistakable aroma and unique yet amplified essence of alcohol. Since Chhyang is equally important for religious purposes and as refreshment for guests in ceremonial functions, families in Kathmandu are known to brew it at home in small amount whenever needed. It is not as complex as we think; rather it is quite simple to make compared to other local beverages.
The last time we visited Patan to taste the milky white rice beer, we sat down with Hastaman, owner of the small eatery where we spent all afternoon gulping down freshly prepared chhyang. He led us to his backyard and let us observe him and his wife prepare the drink that even the Gods are fans of. Not just that, he even gave away their 'secret recipe', which he wishes the young generation would learn.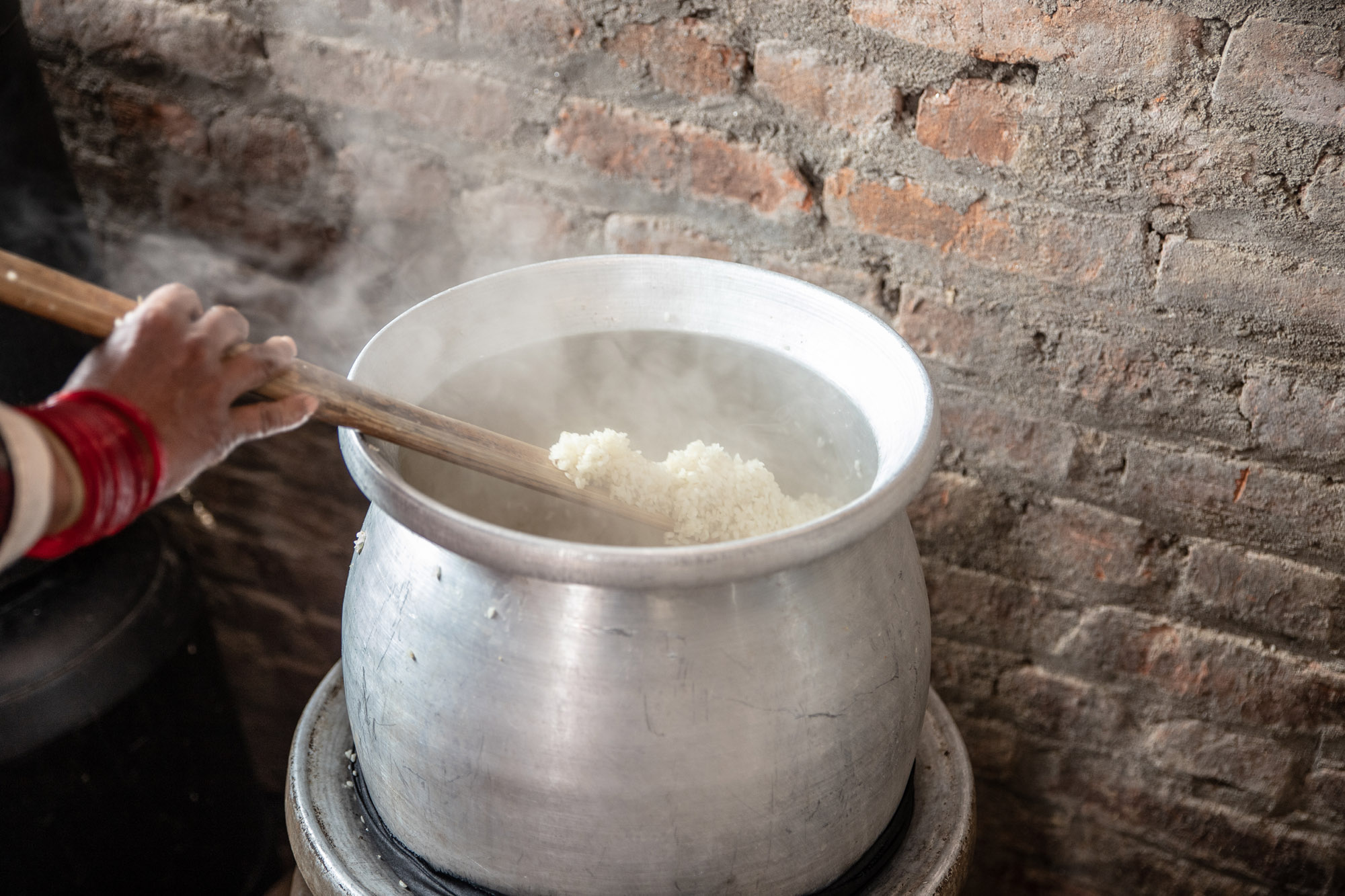 Royal Raj Manandhar/TKP
Ingredients
1.Five cups white rice (any white rice is okay except basmati, which would not work very well).
2.The normal amount of water you would use to cook your rice.
3.One full tablespoon of yeast mold mixture (marcha/mannapu)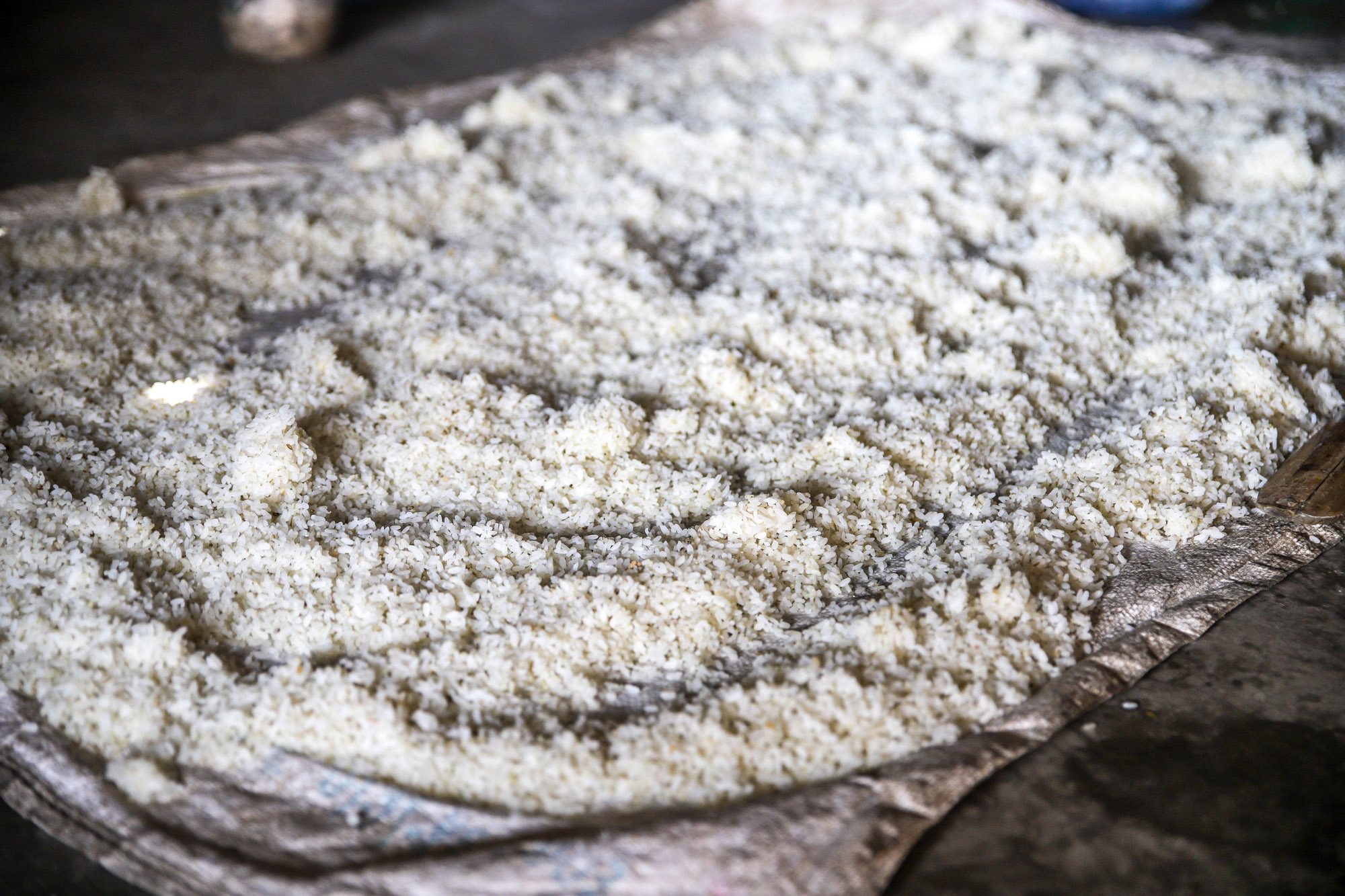 Royal Raj Manandhar/TKP
Instructions
1.Soak the rice for a few hours and then steam it (until the rice is semi-cooked).
2.Spread the semi-cooked rice grains on a clean flat surface for some of its moisture to dry. You want to sort of loosen and fluff the rice up—you don't want it packy or clumpy at all. Work through the rice when it is cool enough to touch, loosening up any clumpy bits.
3.Grind enough marcha for one full tablespoon to a fine powder.
4.You want to cool the rice down so that there is just a little bit of warmth left. If the rice is too hot when you add the yeast, you will get sour chhyang. If the rice is too cold, it will take longer to ferment, which is okay, if you have time.
5.Sprinkle the ground up marcha over the rice, then mix it in very well with your hands (clean hands!).
6.Pour the rice mixture in your prepared container.
7.Cover it with a lid and swaddle it like a baby in a couple of warm blankets.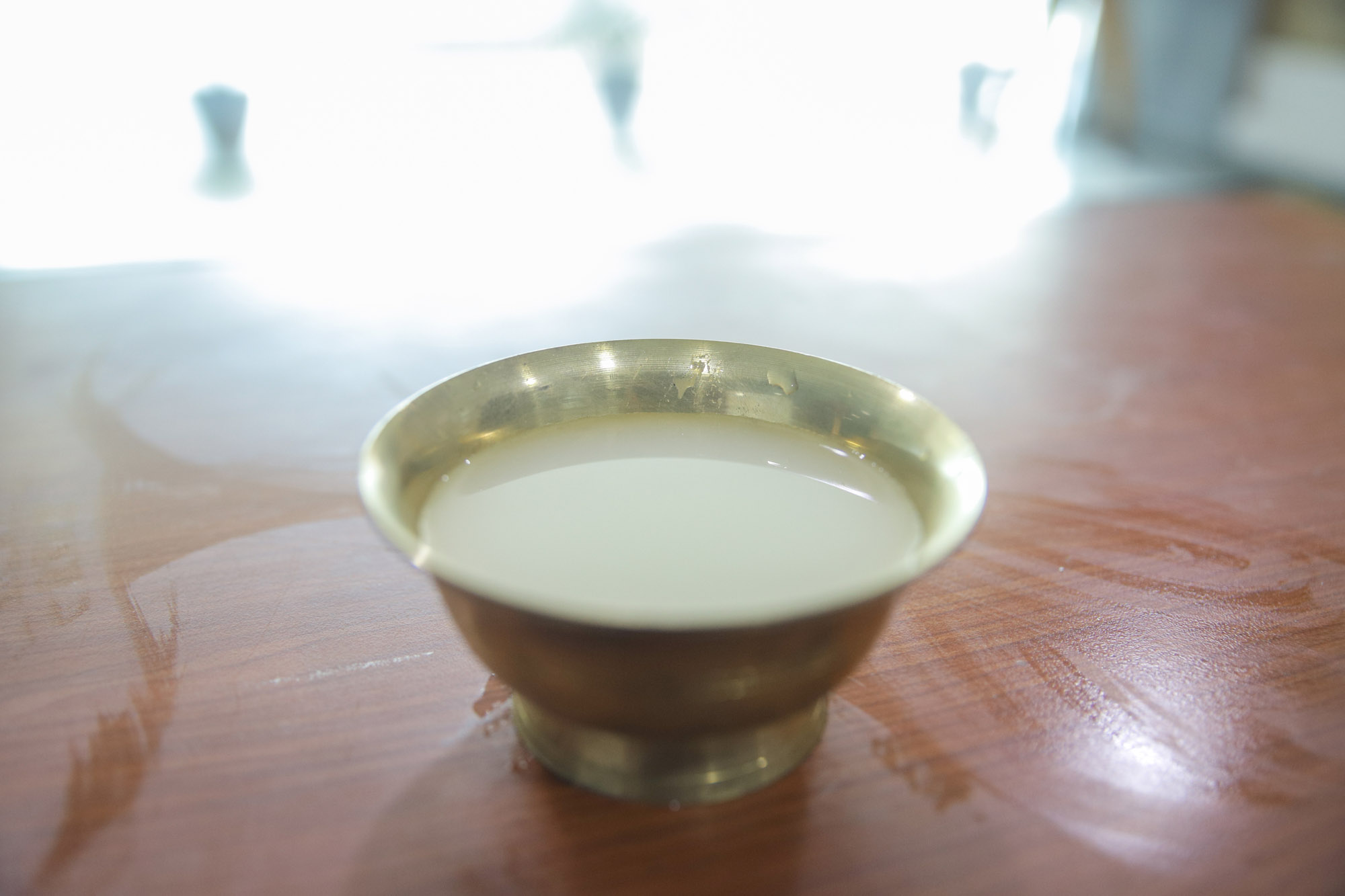 Royal Raj Manandhar/TKP
The mixture is then kept in a vessel, undisturbed. It is tightly sealed and put away for 2-3 days until a sweet smell of ponka starts to fill the room. The mixture is stirred once or twice a day for about two to three weeks.
Once your chhyang is done, you will want to transfer it to another clean container and add about three cups of water. You can add as much or little water as you like, to make your chhyang stronger or weaker.
---
---