APF personnel worship dogs on Tihar's second day
Trained dogs are adorned with colourful garlands and vermillion colours to pay them respect for their service.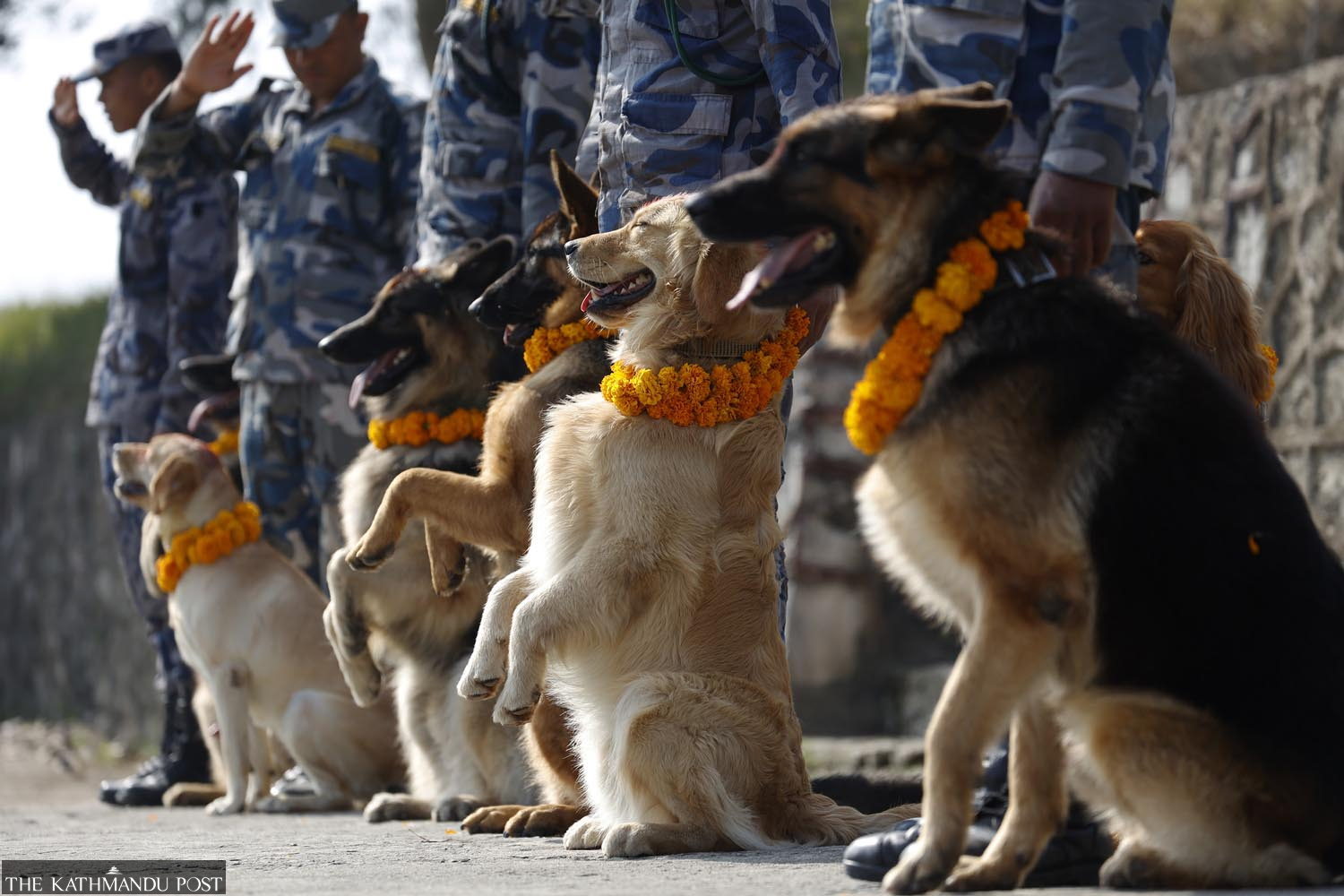 Sanjog Manandhar/TKP
Published at : November 12, 2023
Updated at : November 12, 2023 14:00
Kukur Tihar, the festival of dogs, is being celebrated across the nation to mark the second day of Yamapanchak or Tihar festival on Sunday. Tihar is the second biggest festival of the Nepali Hindus.
Dog, an animal well known for being the trustworthy sentry as well as faithful companion of humans since ancient times, is worshipped once a year on this day.
People worship the dog, garland it and offer delicious food today.
Security bodies in Nepal have been using trained dogs in crime investigations. In addition to helping police and other law enforcement officials with their jobs, police dogs are taught to search for narcotics, explosives, lost persons, and dead bodies. They are also trained to protect their handlers while searching for evidence from crime scenes.
Armed Police Force personnel on Sunday worshipped their service dogs with colourful garlands and vermillion colours on the occasion of Kukur Tihar at the APF dog section in Naikap, Kathmandu on Sunday morning.
Photojournalist Sanjog Manandhar of the Post has captured some photos of the celebration.
---