The week in 13 photos
Here are some of the photos taken by our photojournalists this week.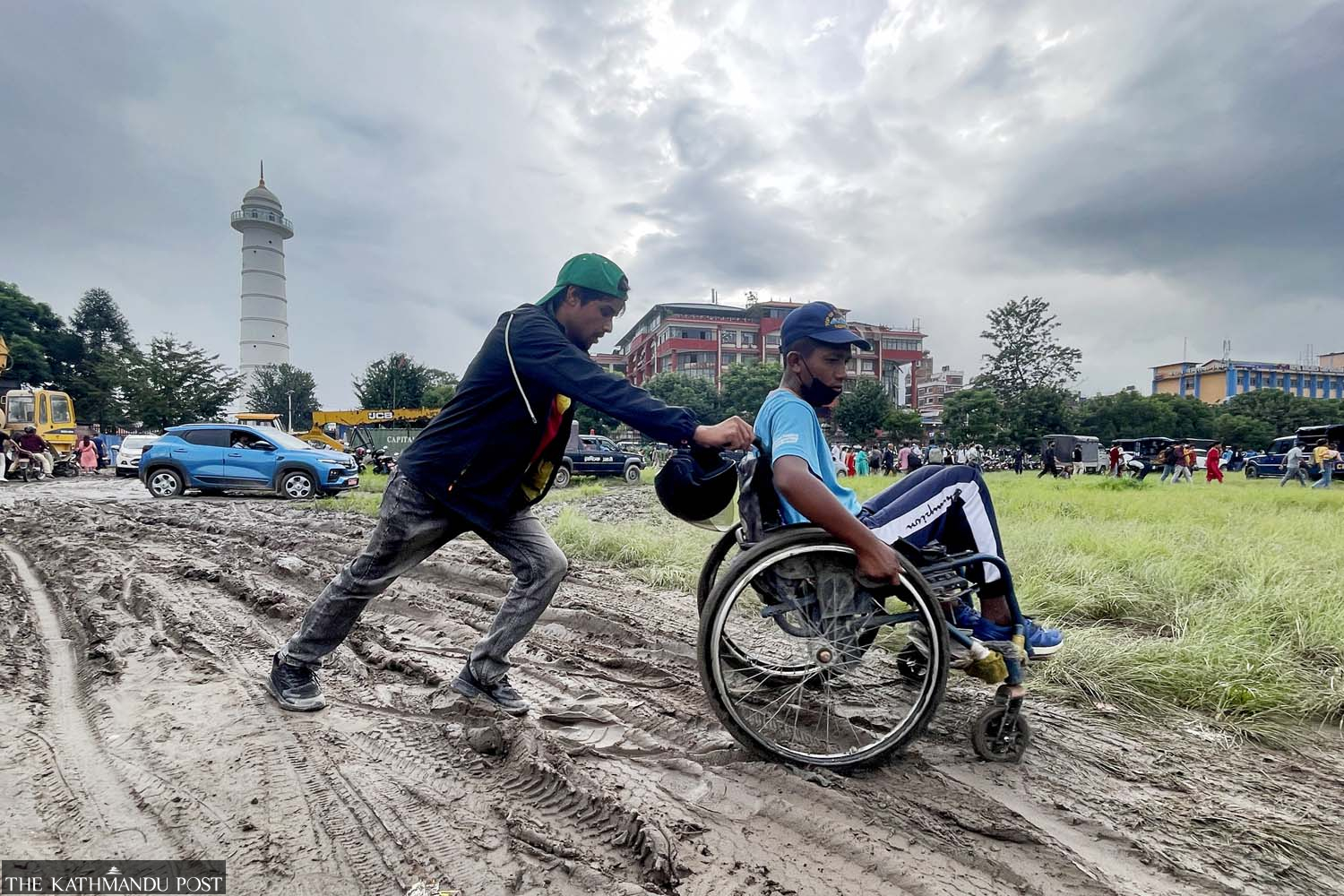 A young man helps a person with disability on a muddy way at Tundikhel in Kathmandu in this recent photo. Sanjog Manandhar/TKP
Published at : September 9, 2023
Updated at : September 9, 2023 15:43
Here are the best shots from the week.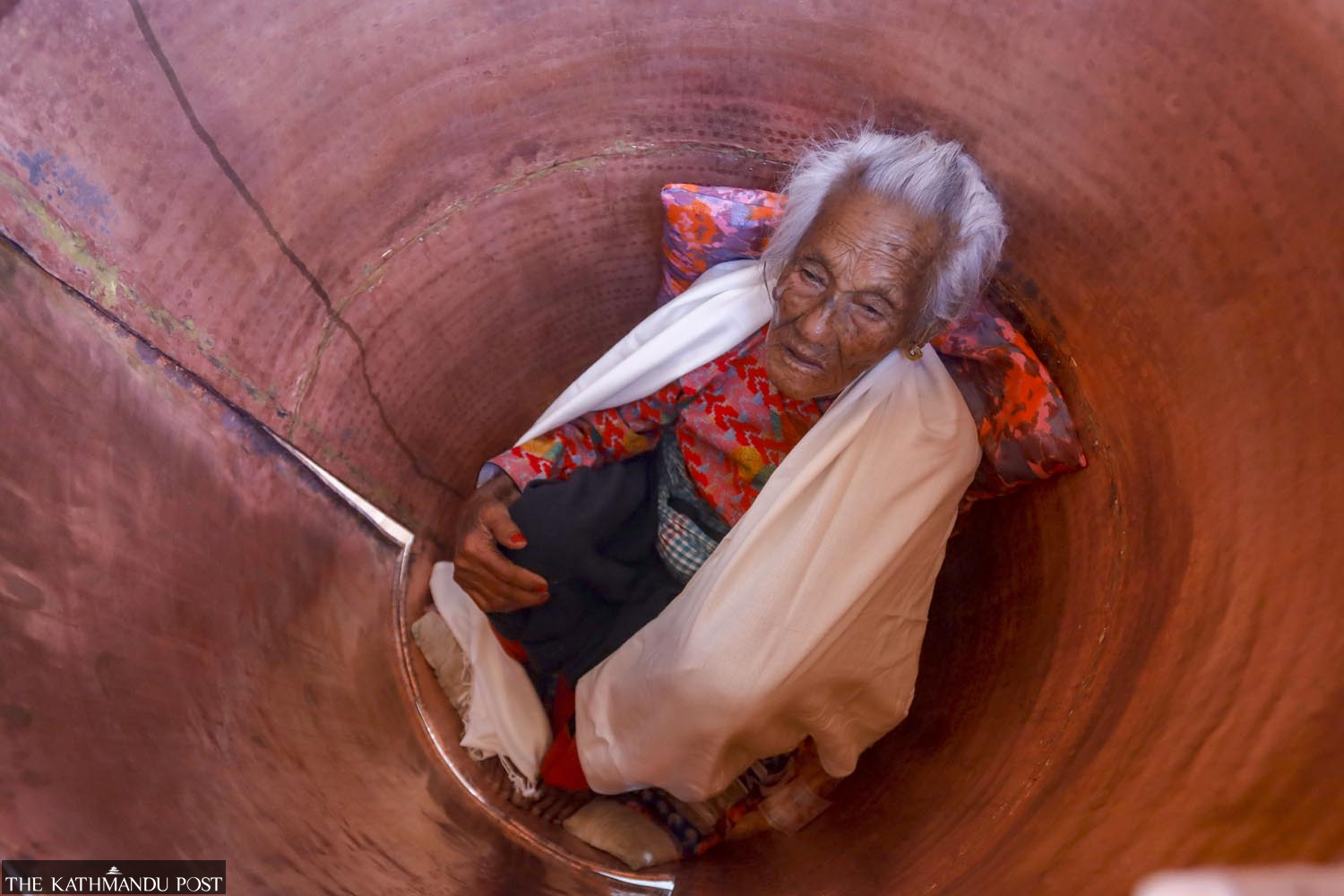 A janku ritual performed in Thecho, Lalitpur on Sunday for Ratnamaya Mali at age 99 years, 9 months and 9 days. She was taken around the locality in a small chariot, accompanied by many family members. The janku is celebrated in the Newar community five times in the life of an individual between 77 years, 7 months and 7 days and 105 years, 8 months and 8 days. After the feat, a person is considered a god or goddess. Elite Joshi/TKP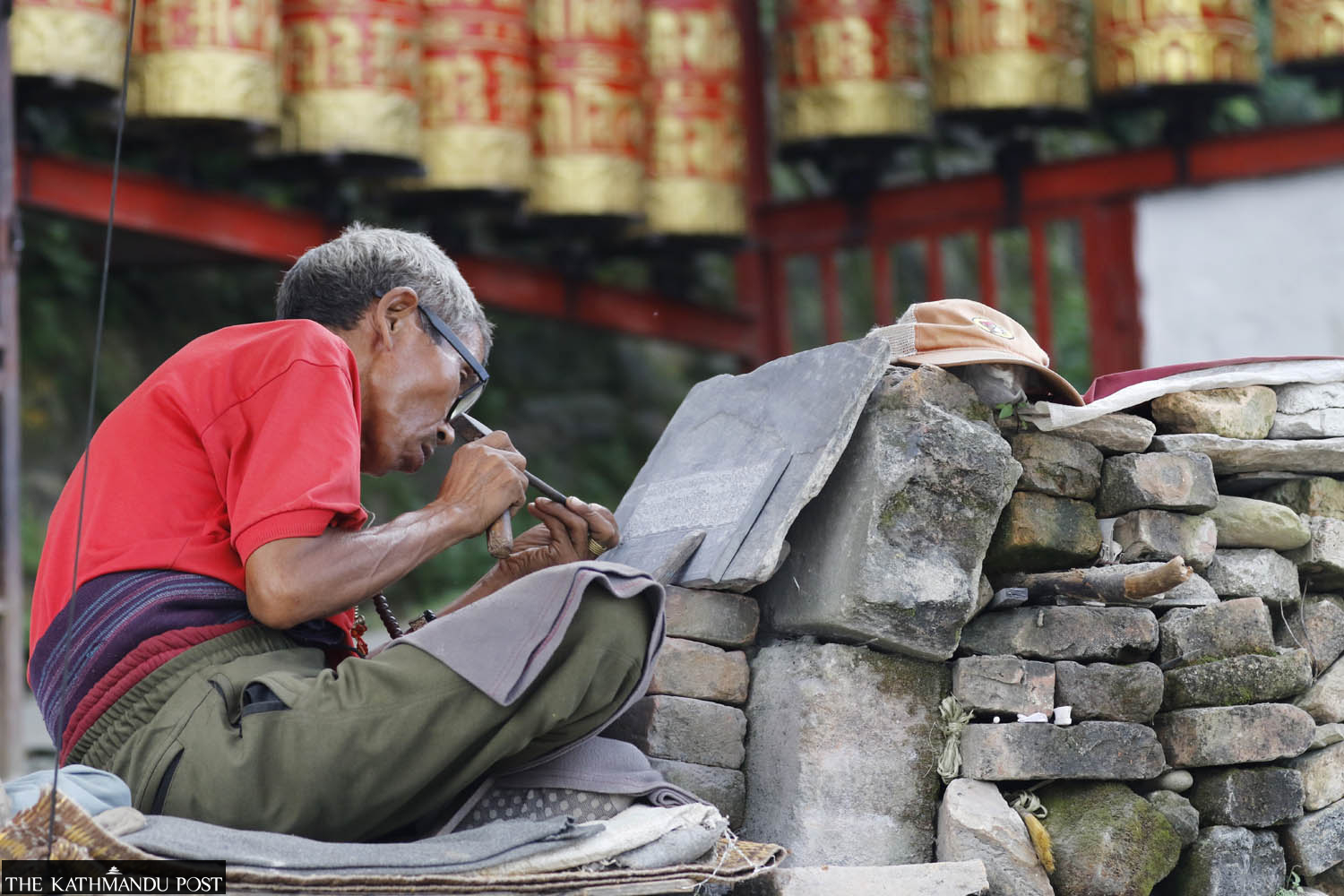 An artisan etches Tibetan mantra on a stone at the Swayambhunath Stupa premises in Kathmandu on Sunday. Keshav Thapa/TKP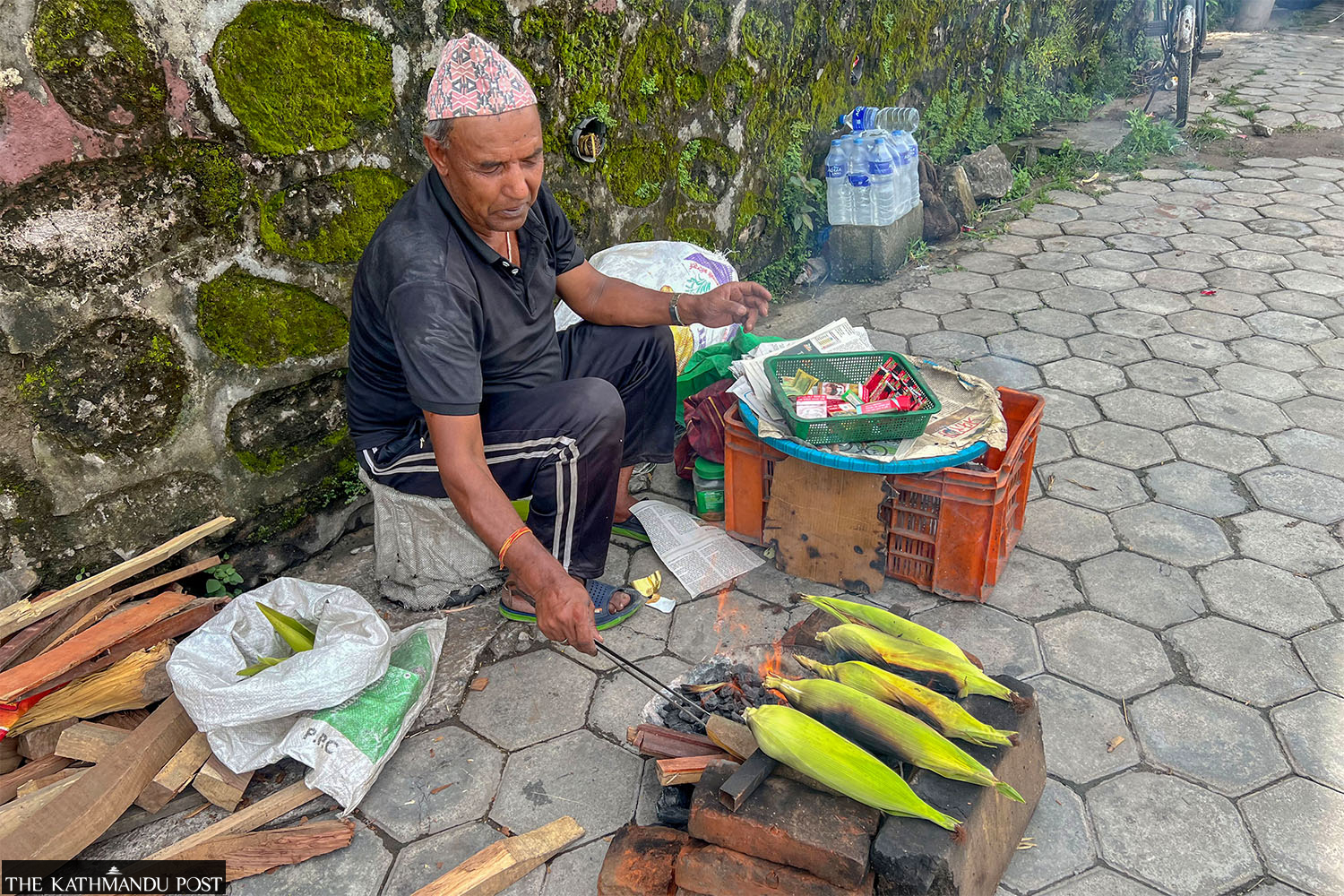 A man grills corn on the roadside at Maitighar in Kathmandu on Friday. Elite Joshi/TKP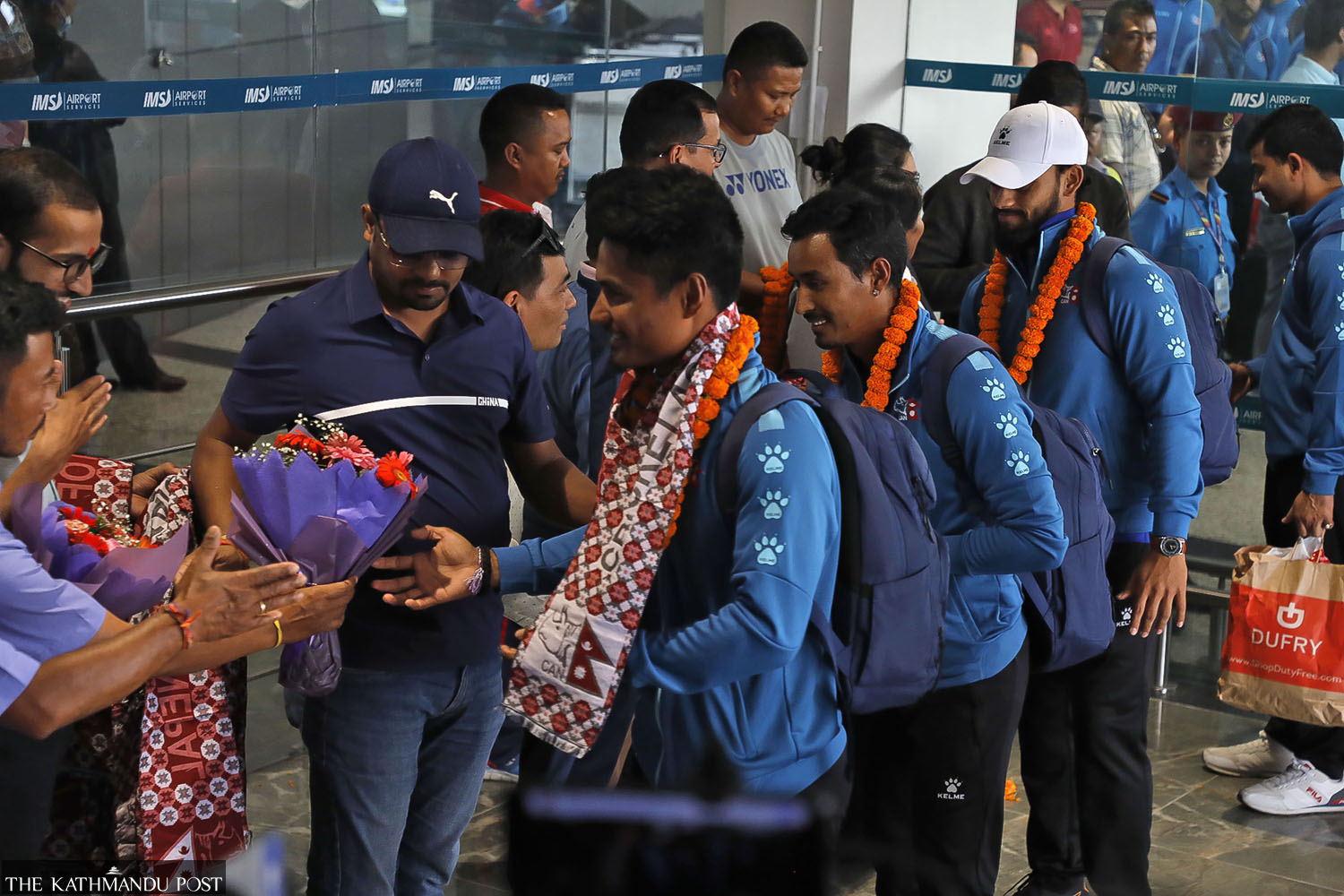 Nepal captain Rohit Paudel (centre) and teammates are welcomed upon their arrival at the Tribhuvan International Airport in Kathmandu on Wednesday. Nepal returned home from Pakistan after participating in their first Asia Cup where the Rhinos played against co-hosts Pakistan and India for the first time in any format of cricket. Nepal lost both their Group A matches but earned praise for their performances against the cricket powerhouses. Hemanta Shrestha/TKP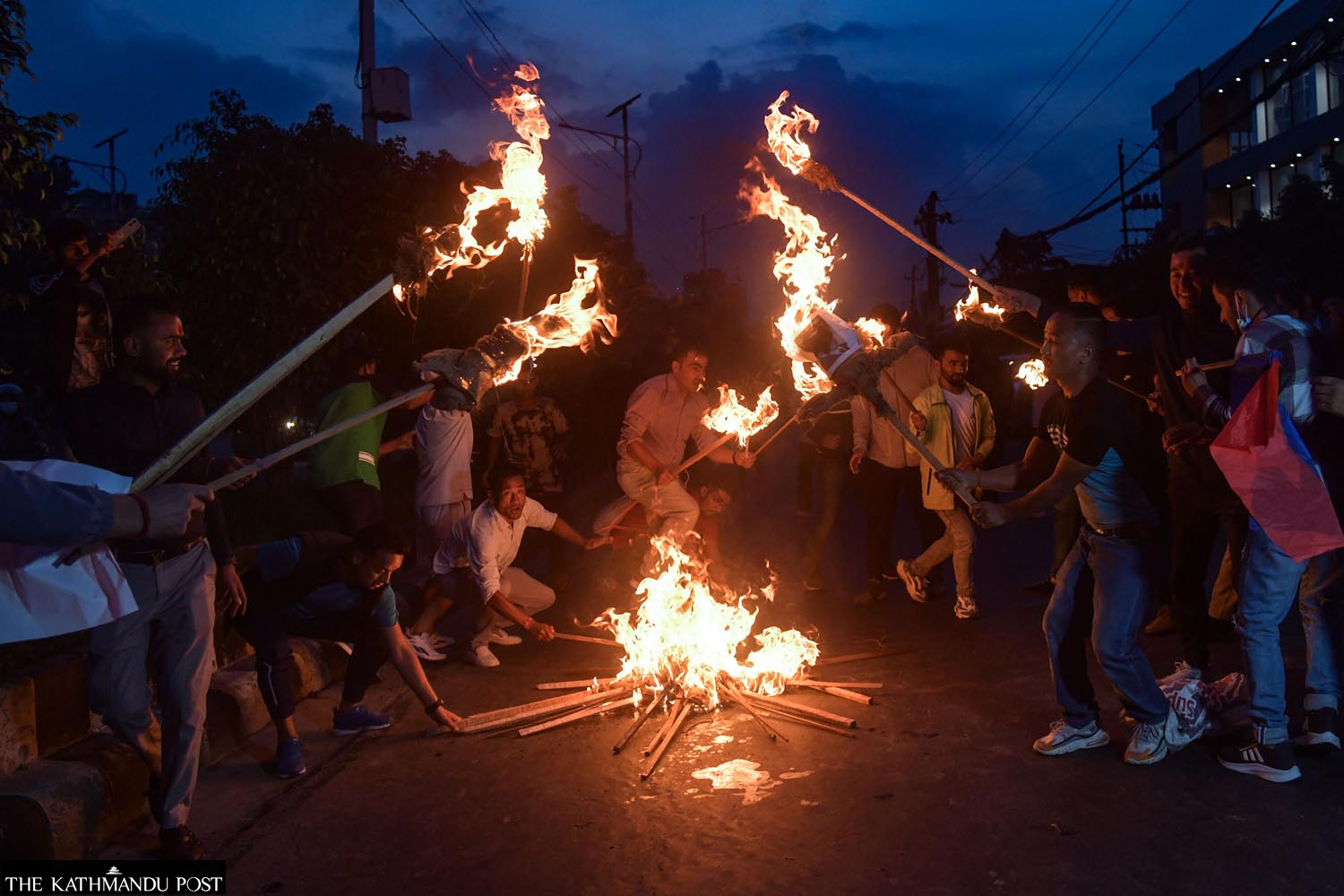 Members of the National Youth Federation, a sister wing of the CPN-UML, demonstrate against a price hike, in Kathmandu on Saturday evening. Deepak KC/TKP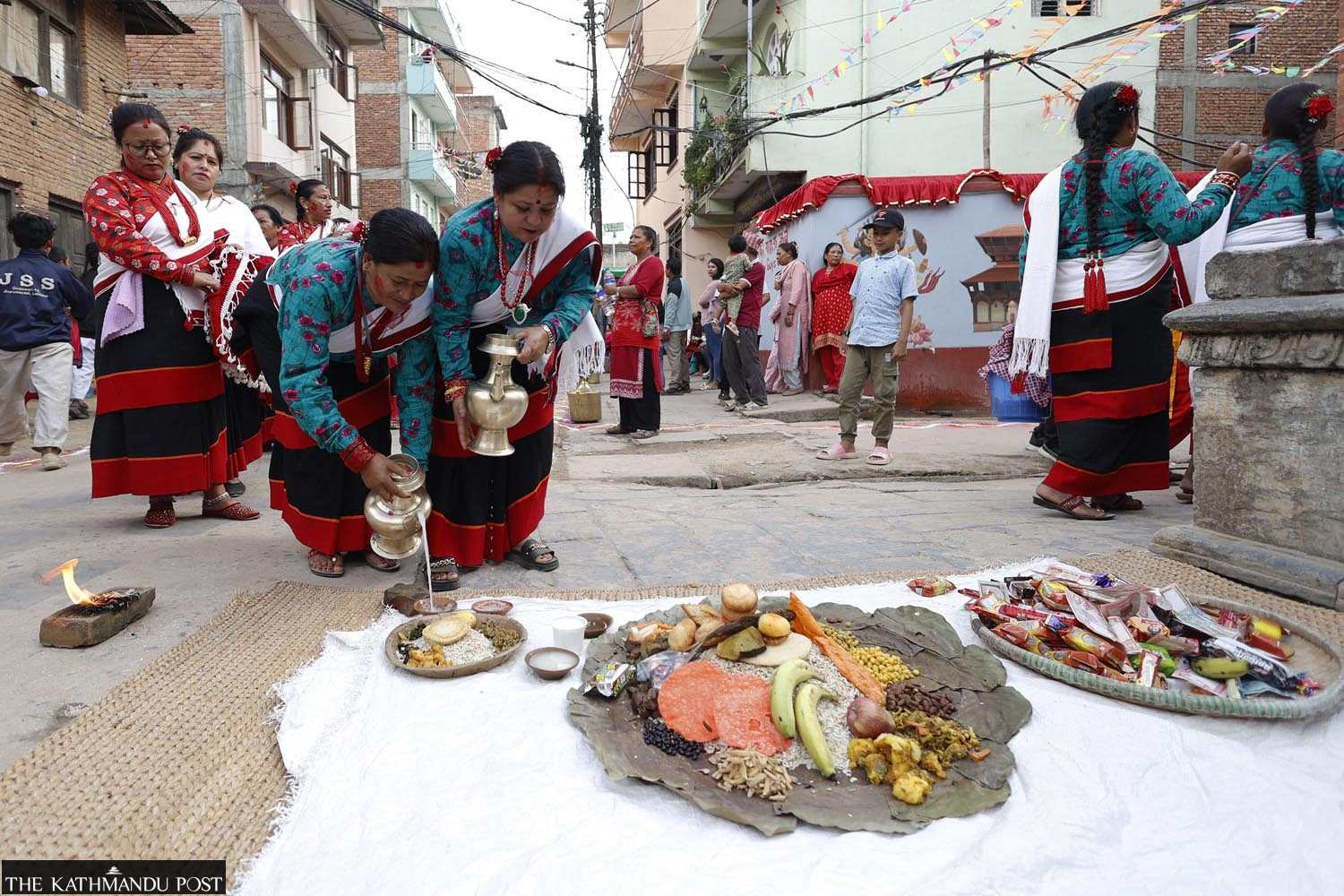 Women from the Newa community dressed in traditional attire perform Matya festival rituals at Thecho, Lalitpur on Friday. During the festival, people take part in a procession and pay tributes to the departed souls. Sanjog Manandhar/TKP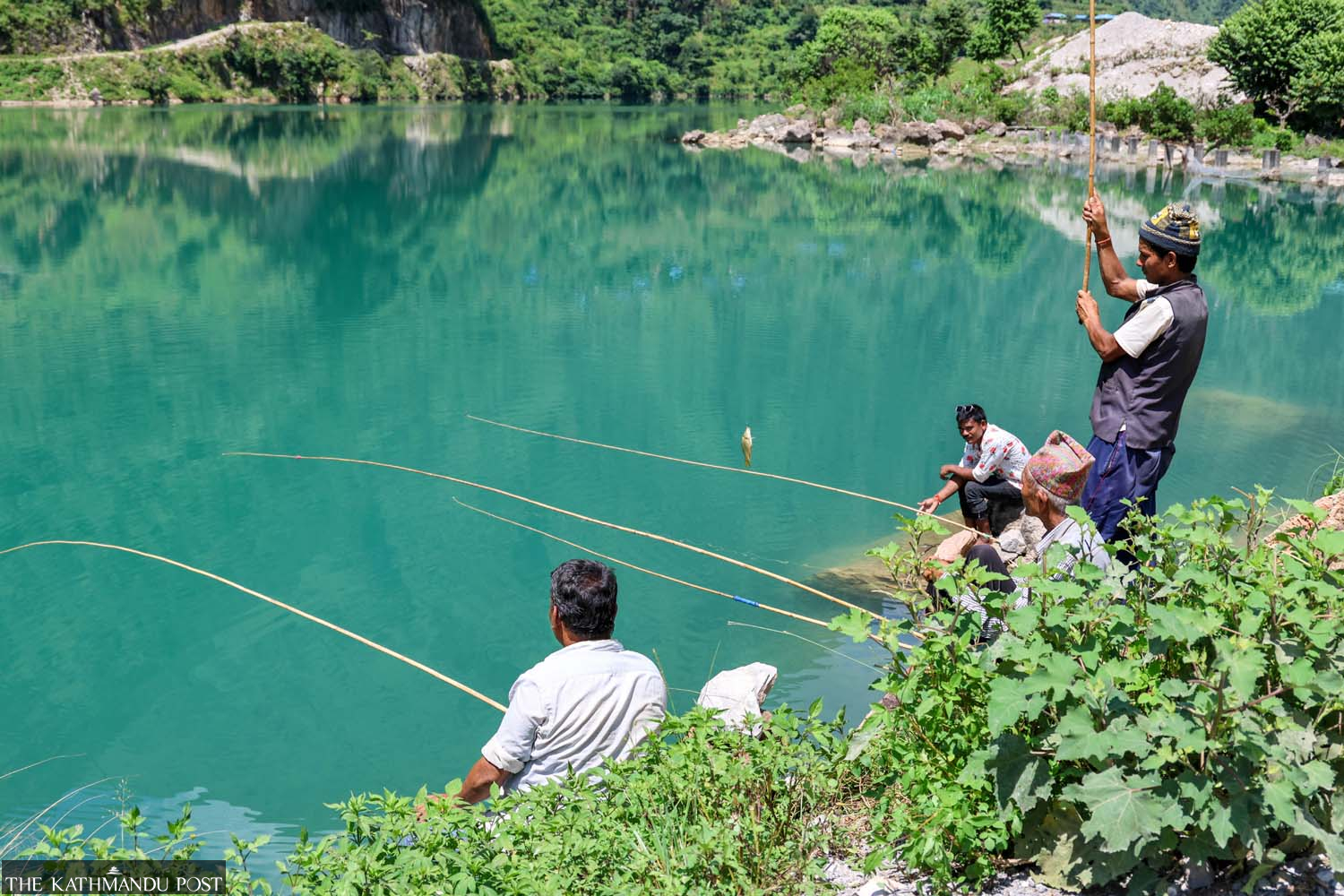 Men fish in the Syapu lake in Rukum West recently. Syapu, one of the largest lakes in Karnali Province, is a renowned tourist hotspot and is famous for its fish. Mahesh KC/TKP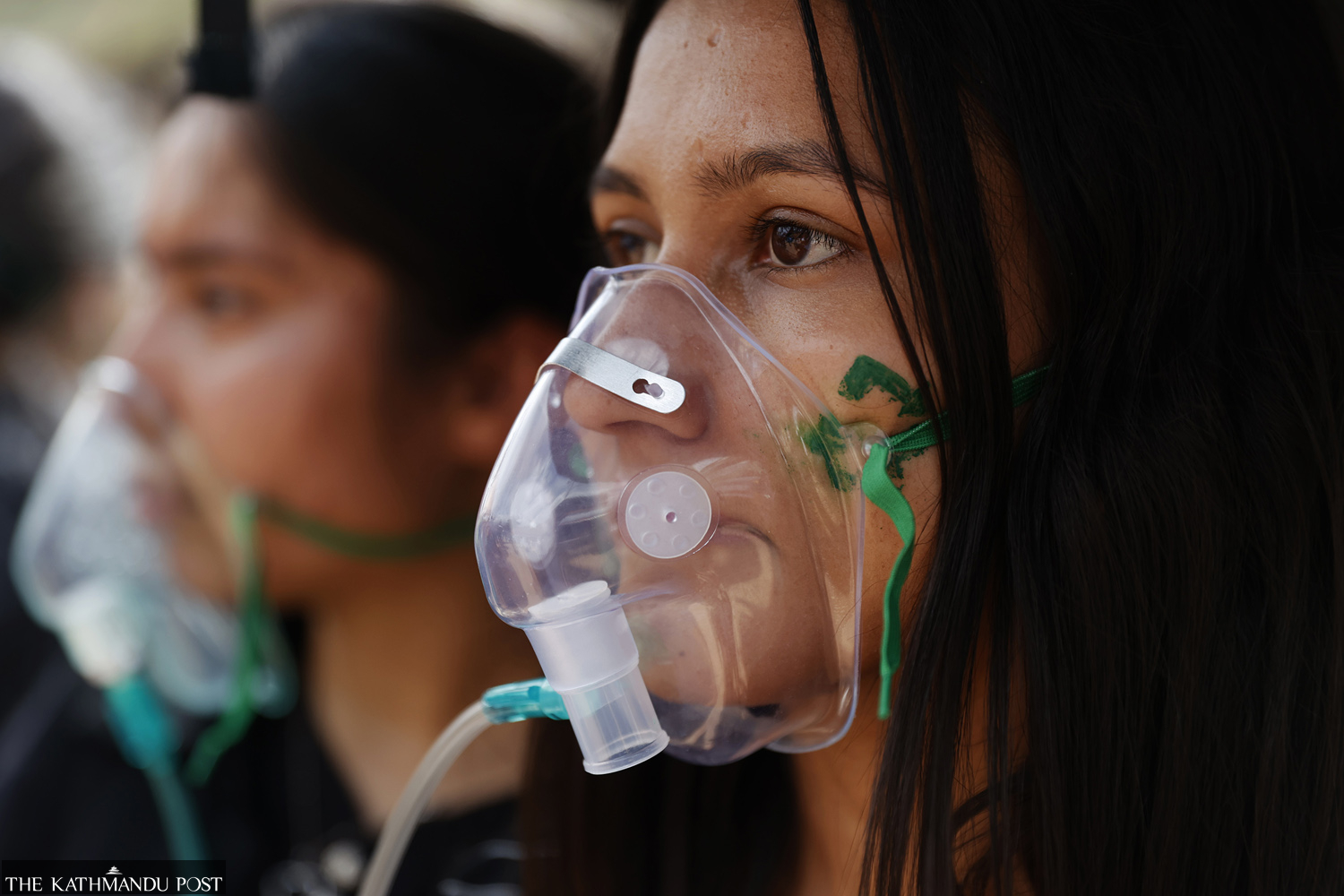 Activists wearing oxygen masks demonstrate on the occasion of the International Day of Clean Air, in Lalitpur on Thursday. Sanjog Manandhar/TKP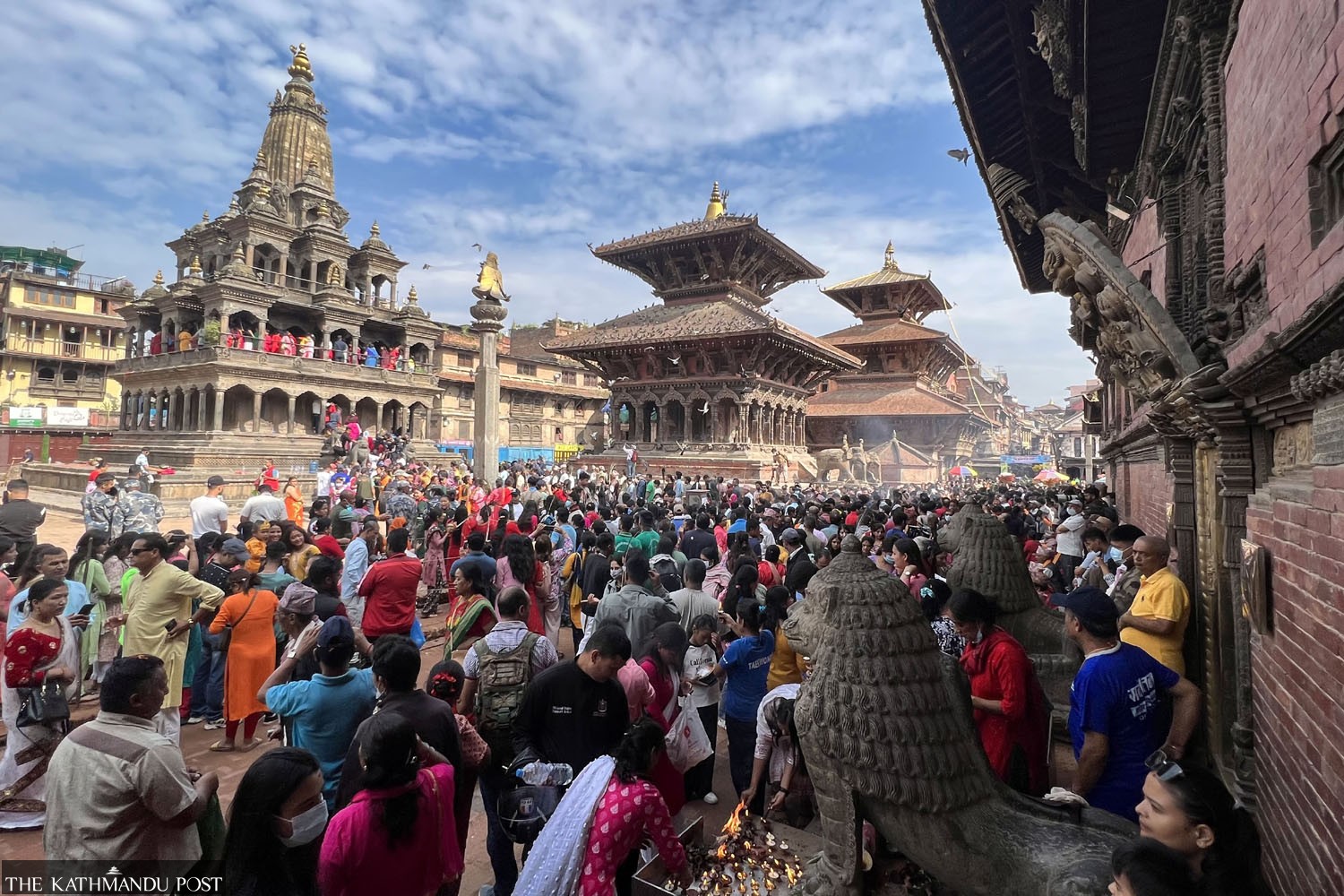 Krishna Mandir at Patan in Lalitpur teems with Hindu devotees on the occasion of Krishna Janmashtami on Wednesday. Elite Joshi/TKP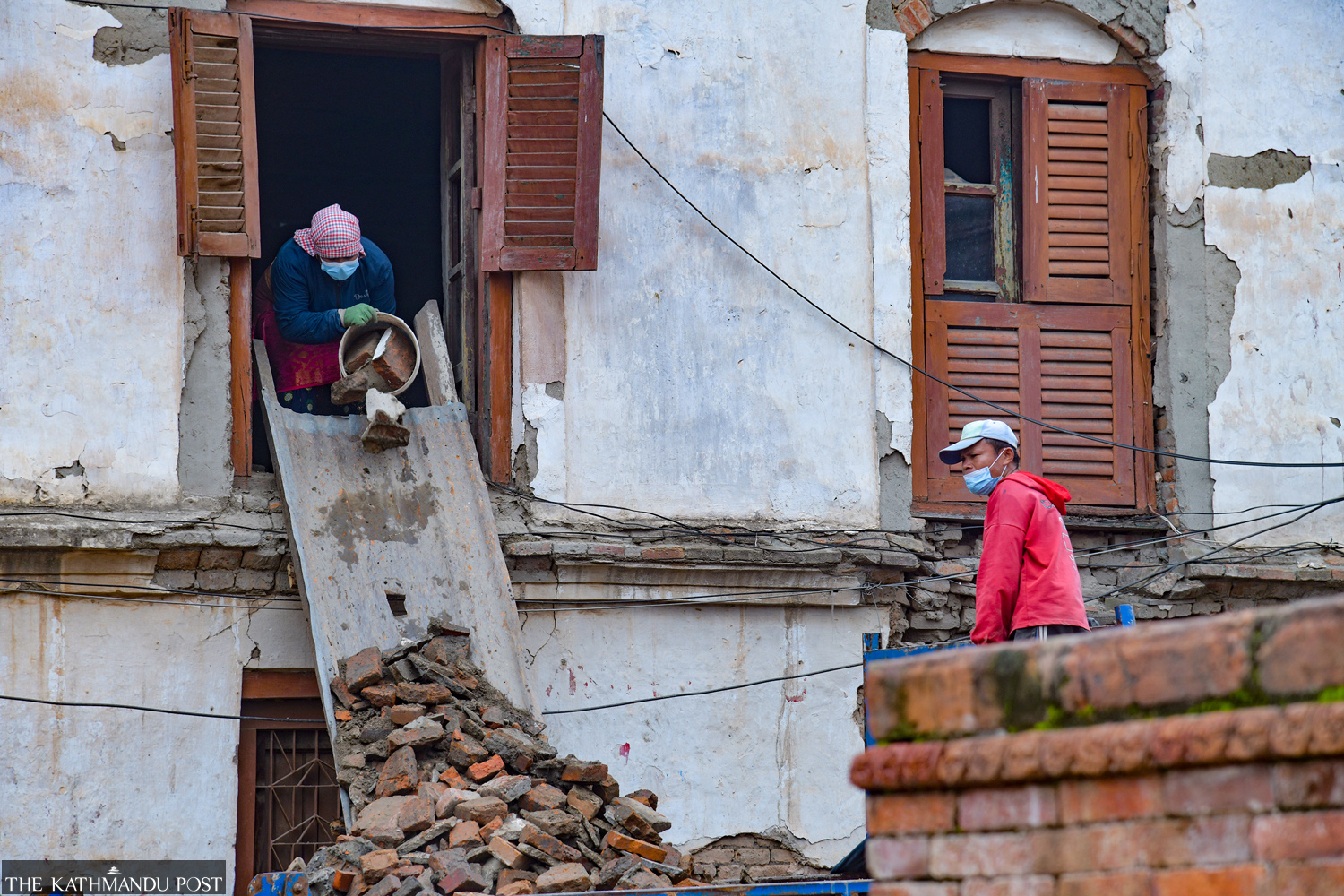 Eight years after the devastating earthquake, restoration work is still continuing at Bhaktapur Durbar Square. Labourers pictured at a damaged building on Tuesday. Deepak KC/TKP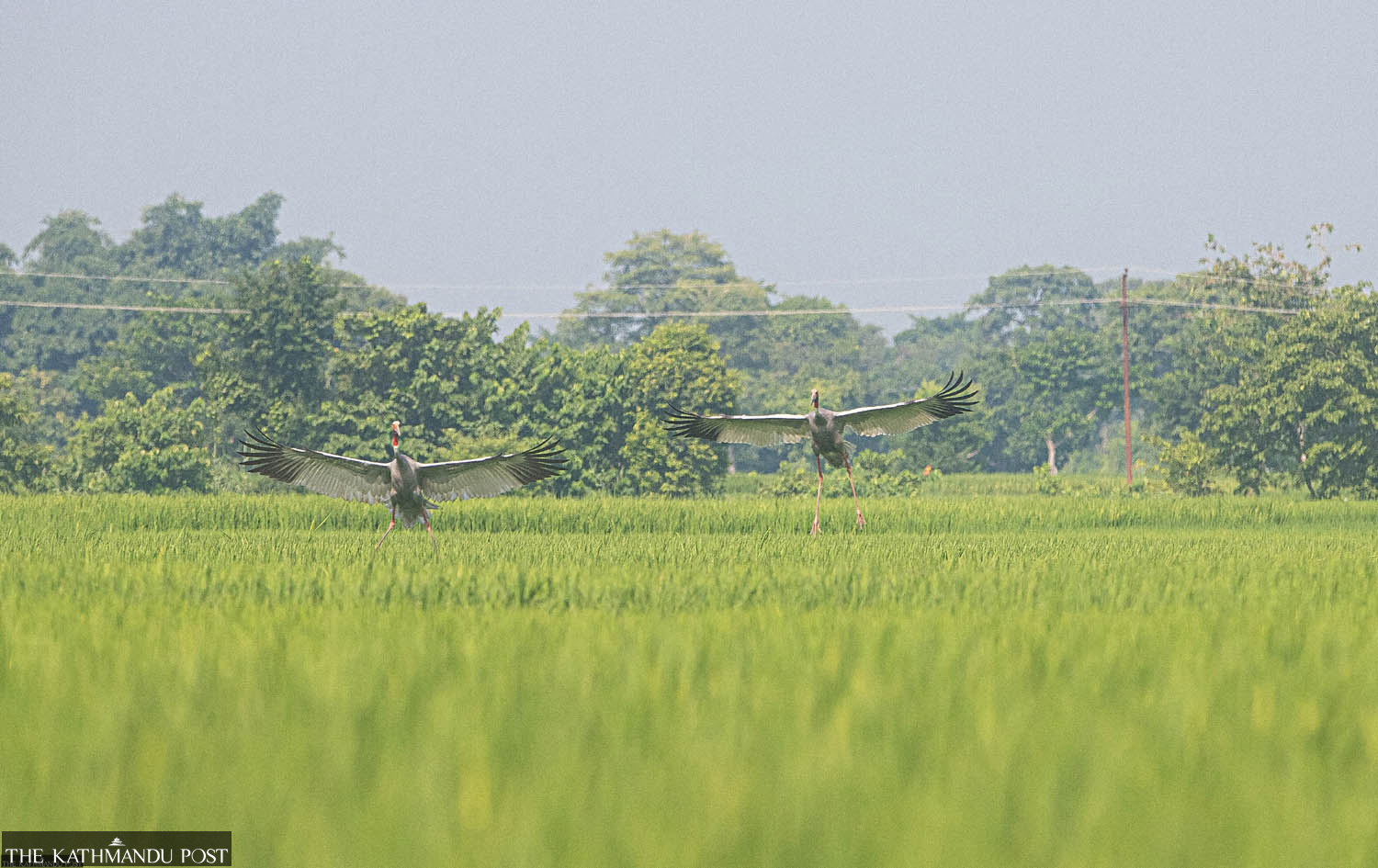 A pair of grey cranes land gracefully on a paddy field at Harnaiya in Rupandehi district, in this recent photo. Manoj Paudel/TKP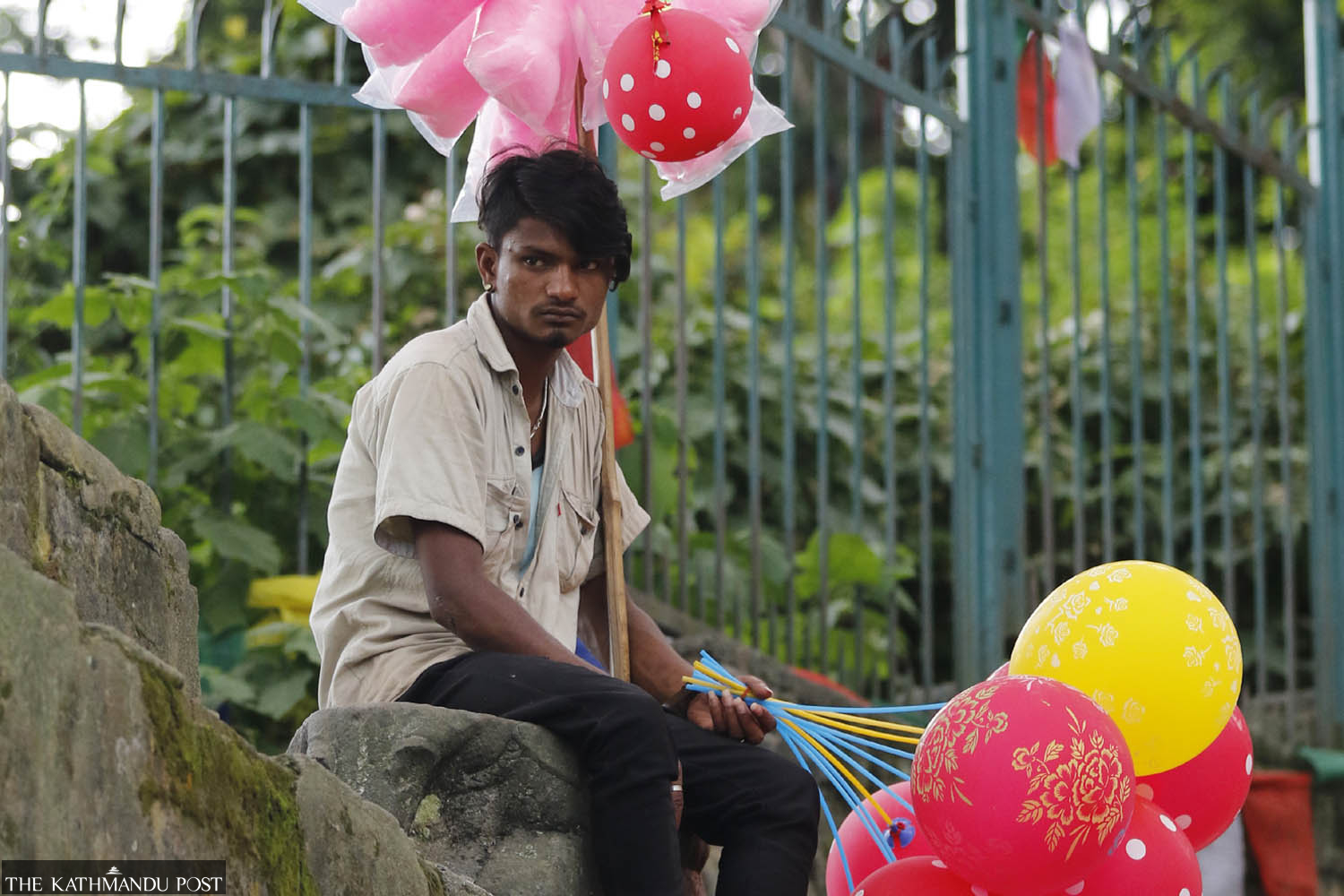 Dinesh Yadav, who hails from Rautahat, waits for customers to buy balloons and cotton candy at Swayambhu in the Capital on Sunday. He typically earns around Rs500 a day. Keshav Thapa/TKP
---