Nepal Student Union protest against TU's decision to hike tuition fee
A student leader, on fast-unto-death to protest against the varsity's decision, hospitalised following health deterioration.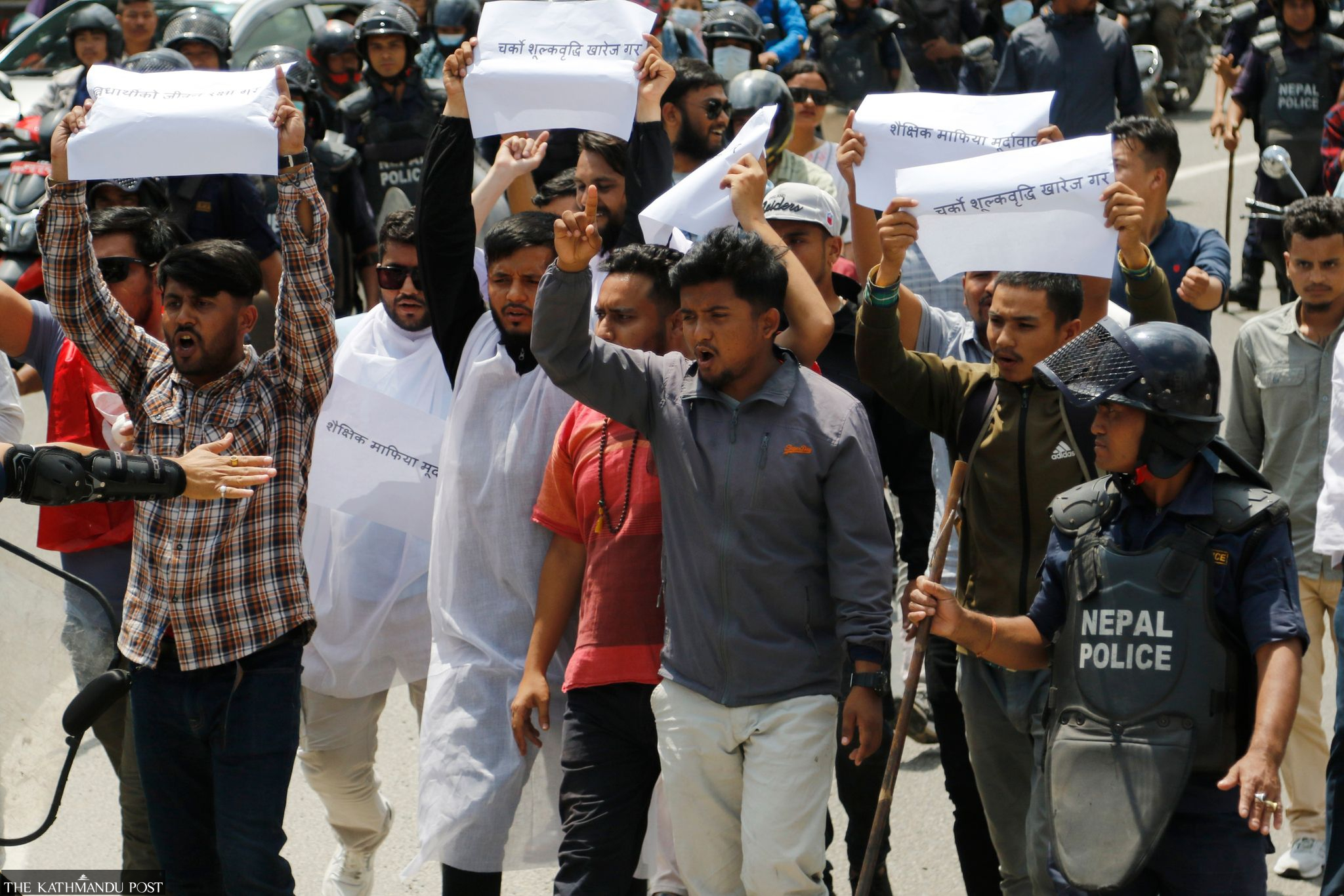 Keshav Thapa/TKP
Published at : August 29, 2023
Updated at : August 29, 2023 13:31
The Nepal Student Union (NSU), a student wing of the Nepali Congress, staged a demonstration outside the dean's office at Pulchowk Engineering Campus on Tuesday.

Members of the student body took to Pulchowk Campus dean Shashidhar Ram Joshi's office, protesting against the Tribhuvan University Institute of Engineering's decision to hike tuition fees for bachelor programmes, demanding the decision to be taken back.
Police confiscated an effigy of Joshi, that the demonstrators had made, before they left the institute's premises for Maitighar.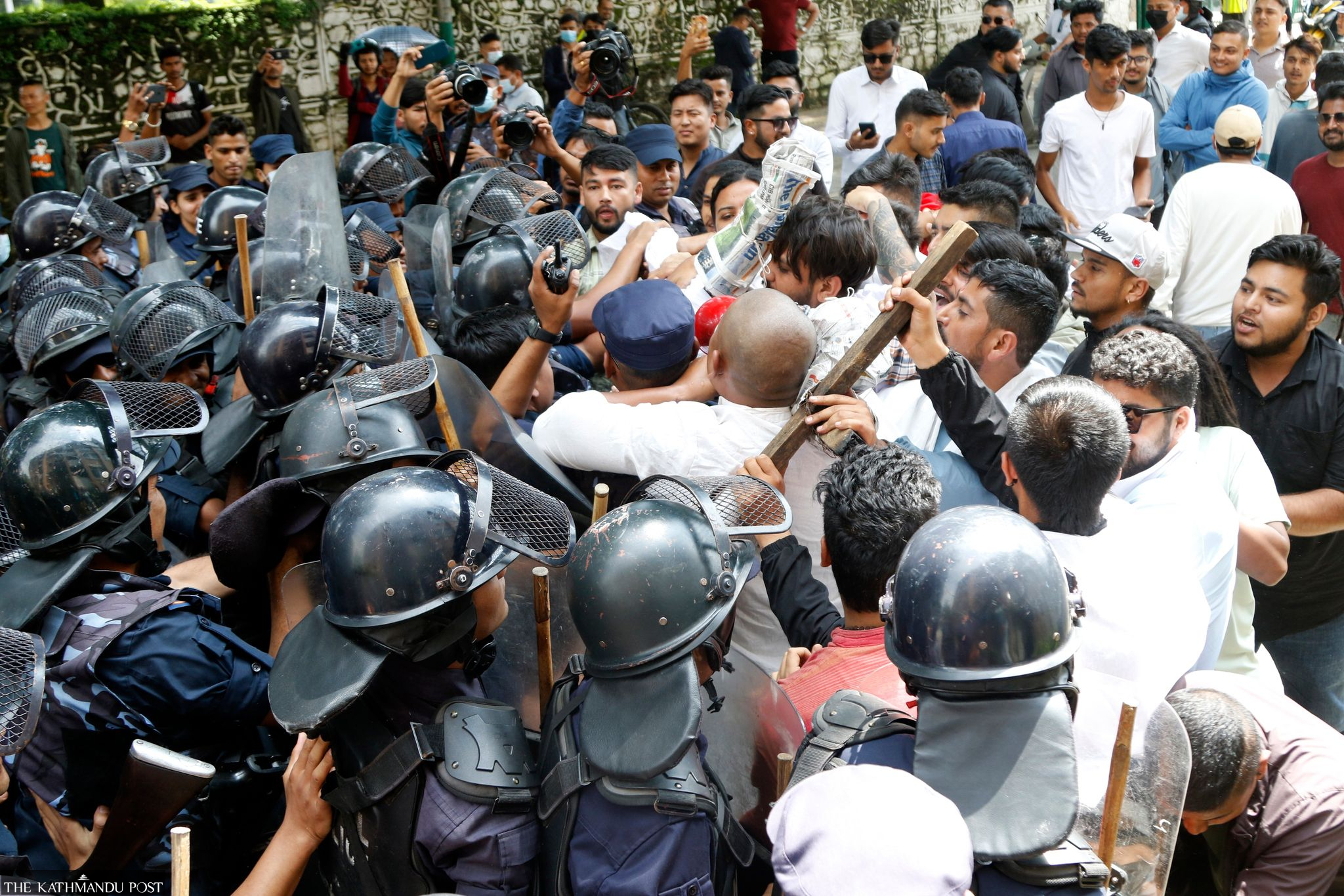 Keshav Thapa/TKP
Even after talks between the students and the dean's office, twice, no concrete agreement has been met as of yet, said Biraj Aryal, president of the Independent Students Union's Pulchowk chapter.
The NSU's Pulchowk Campus chapter President Sulabh Chapagain, who has been on a fast-unto-death for eight days to protest against the decision, was admitted to Bir Hospital after his health deteriorated, said the student wing leader Babin Basnet.
Similarly, four members of the CPN-UML's student wing, All Nepal National Free Students Union (ANFSU), have also staged fast-unto-death.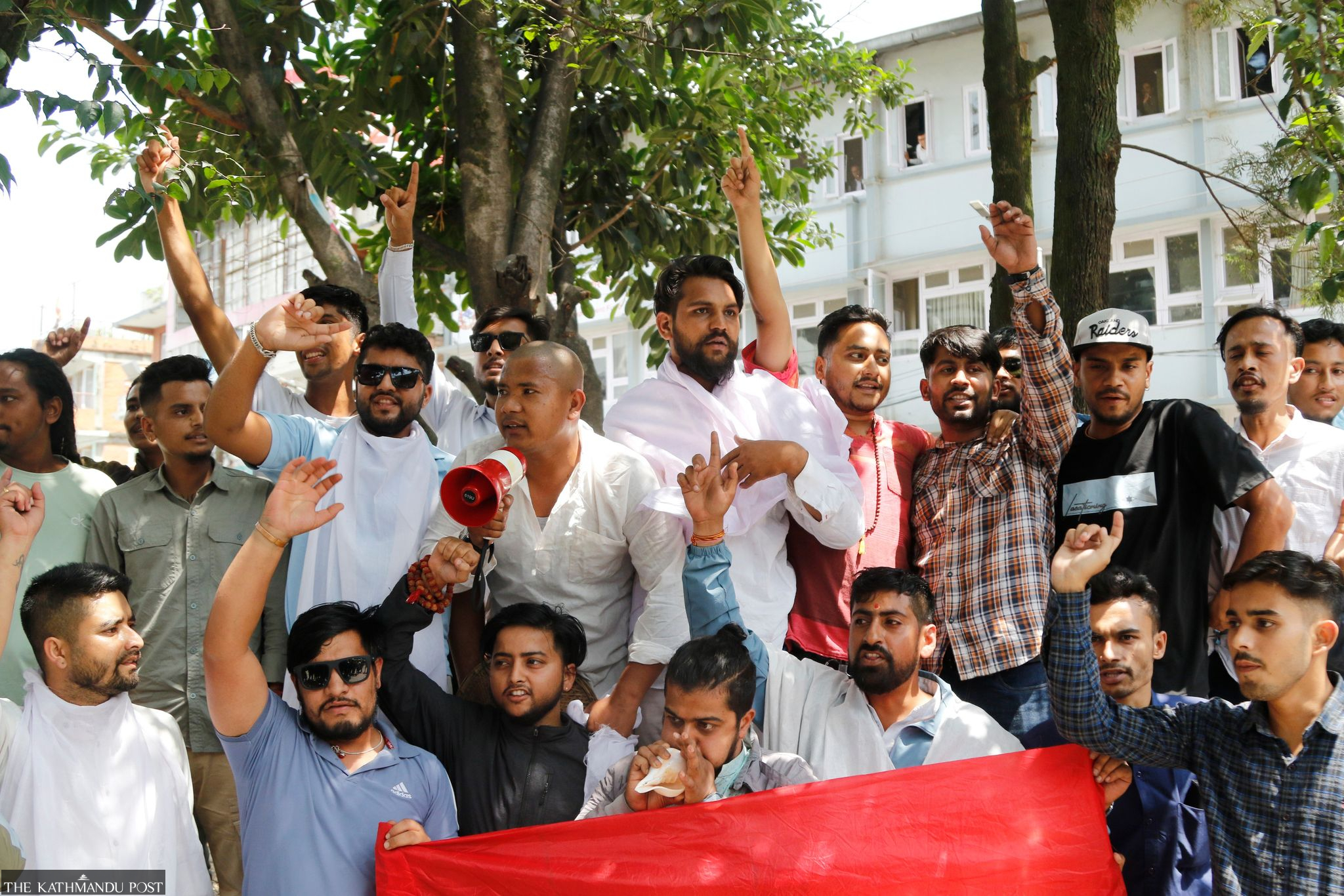 Keshav Thapa/TKP
The Dean's Office has said that the fee charged by certain affiliate campuses has been increased stating that the campuses running at a loss.
According to the dean's office, the tuition fee has been increased from Rs 318,000 to Rs 777,000. The affiliate campuses of the institute in Pulchowk, Thapathali, Pokhara, Dharan and Chitwan have been offering engineering studies.
The dean's office has said that the increased fee will be applicable to all affiliate campuses from the next academic session.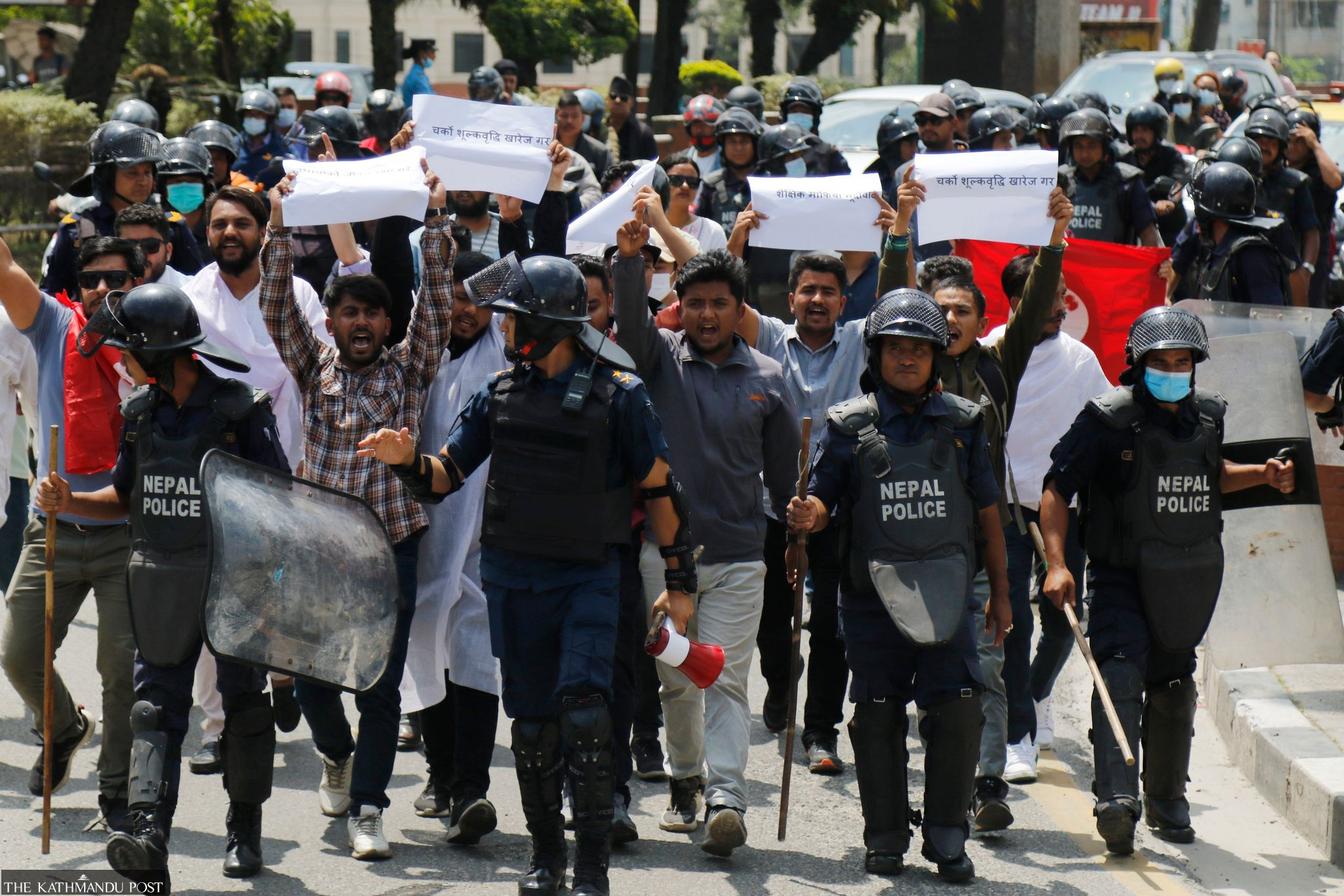 Keshav Thapa/TKP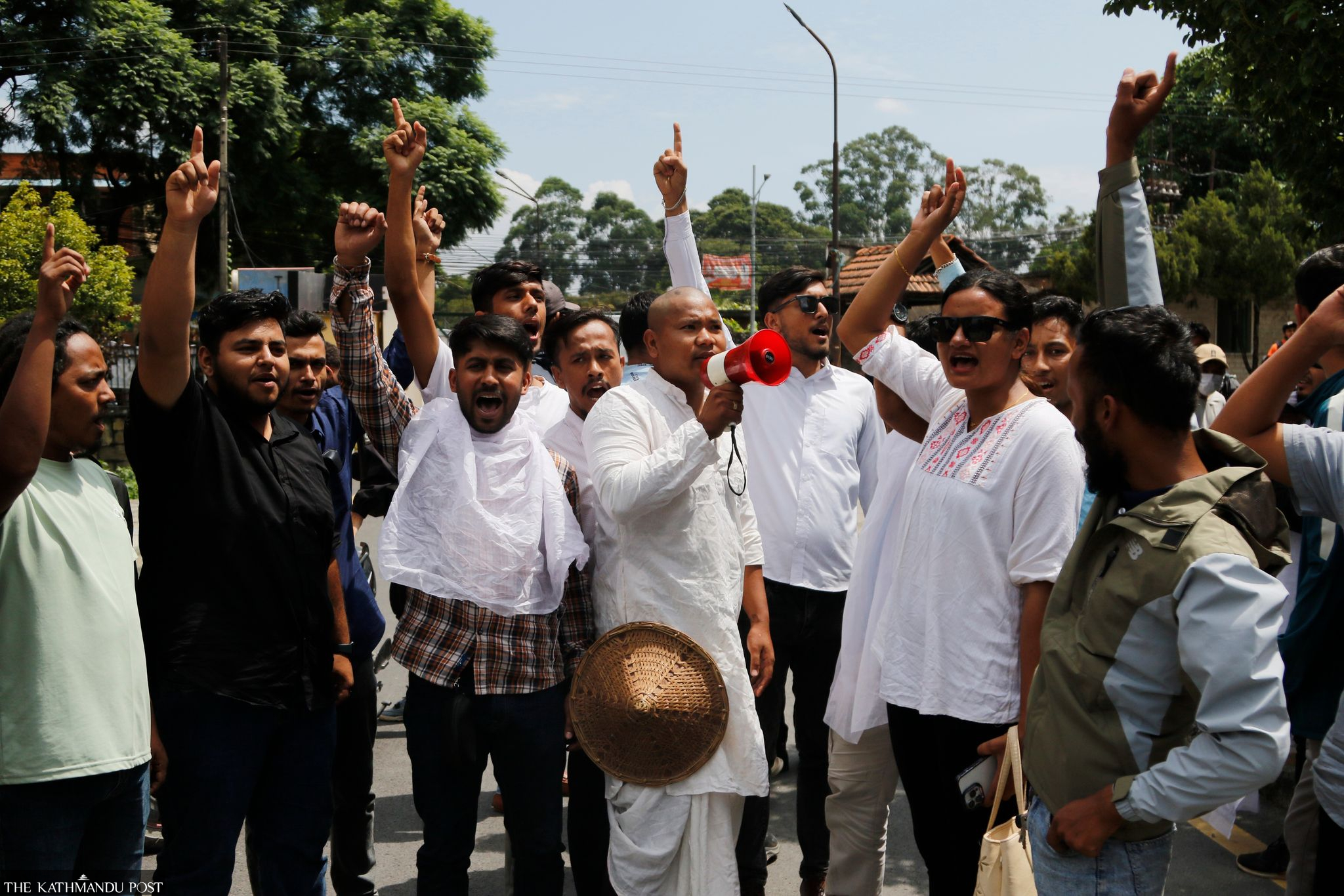 Keshav Thapa/TKP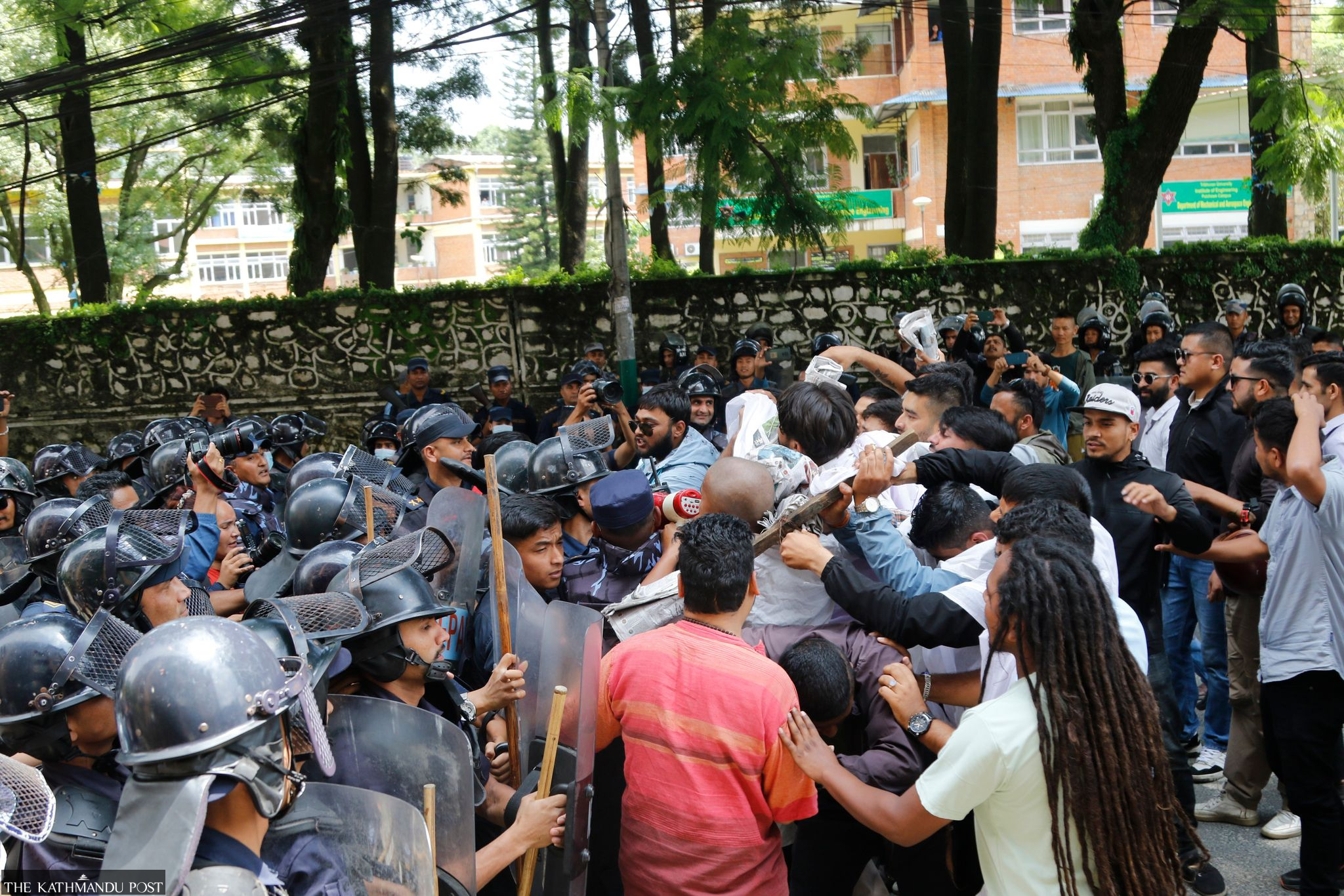 Keshav Thapa/TKP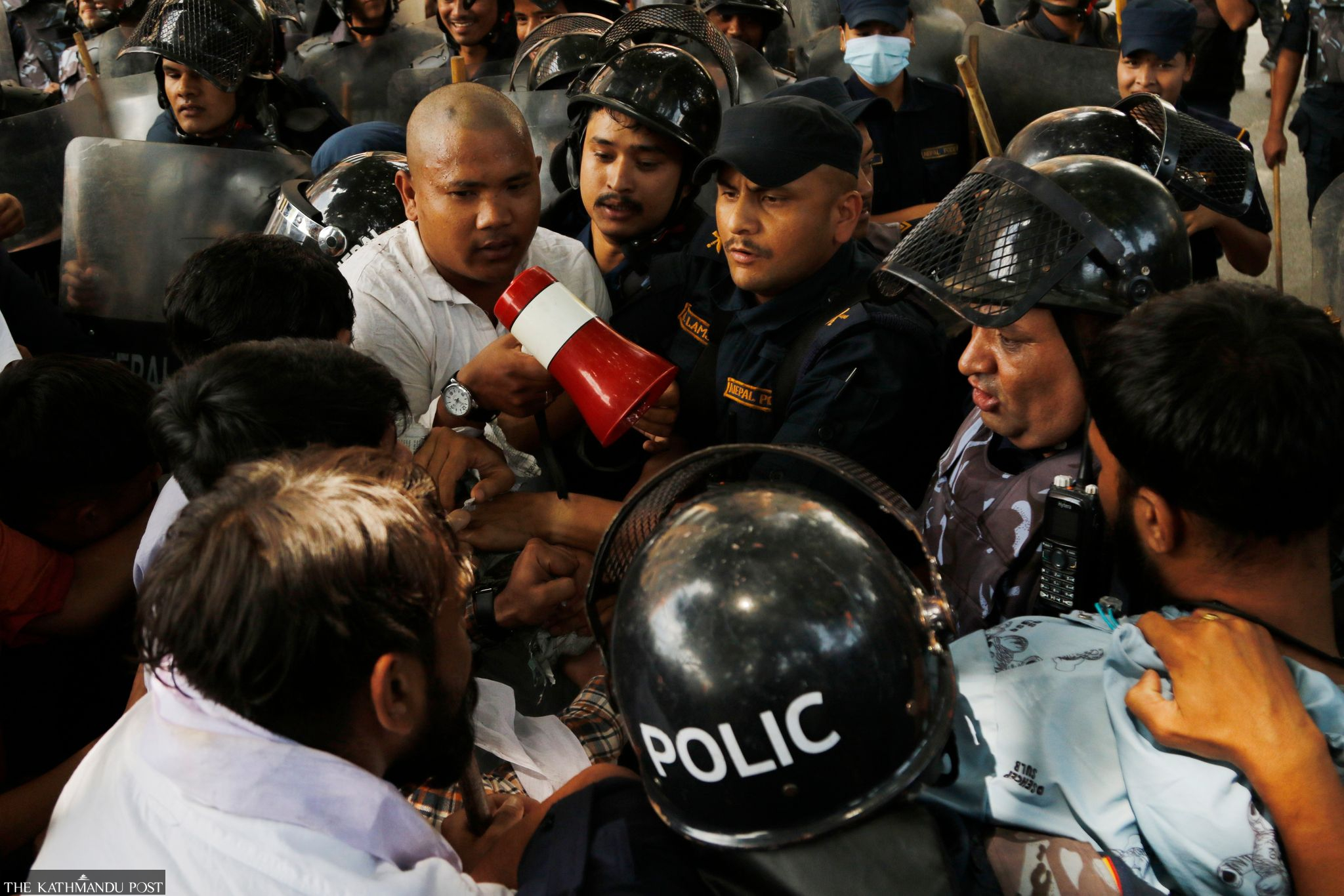 Keshav Thapa/TKP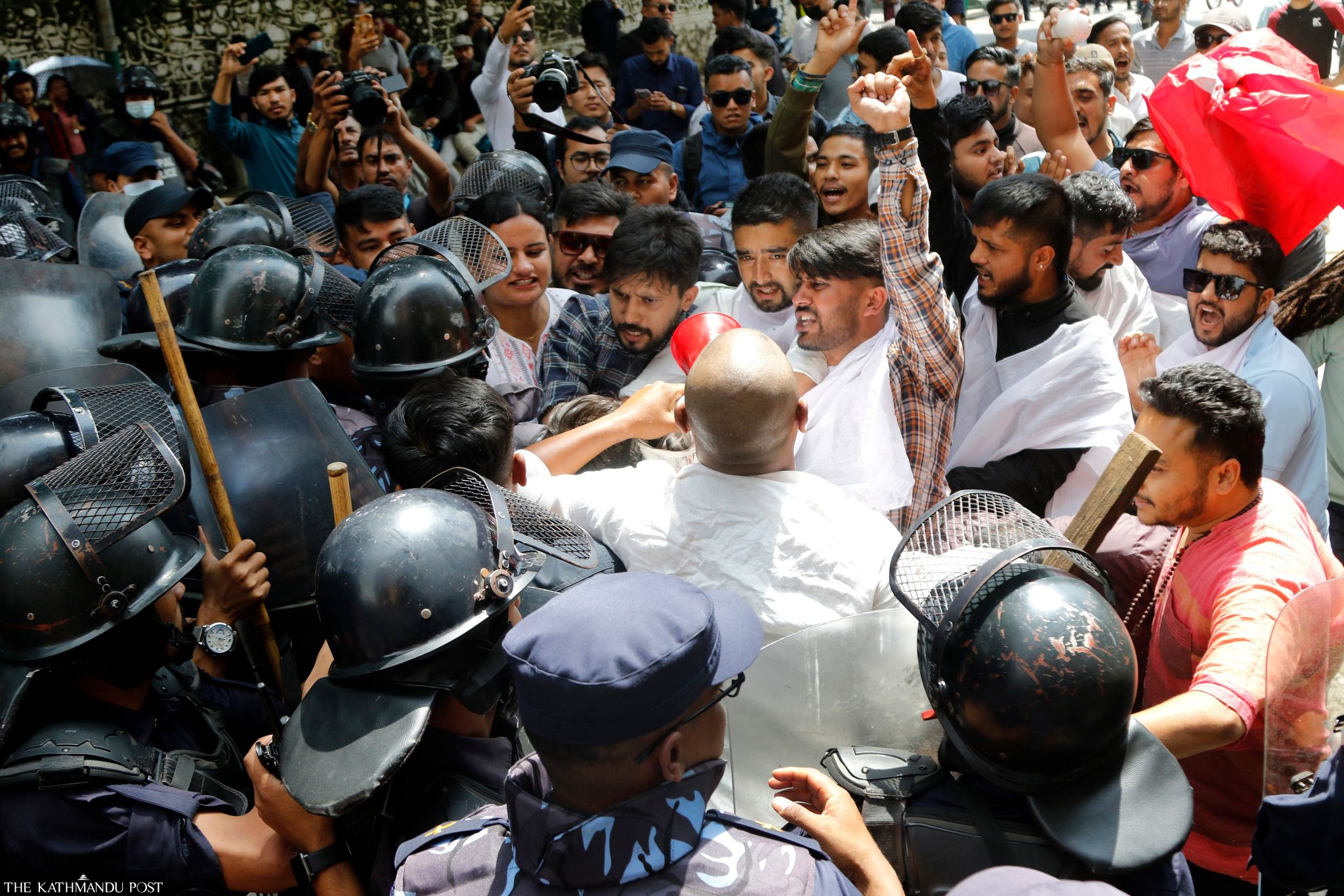 Keshav Thapa/TKP
---