Pride parade in Kathmandu
Pride parades are observed across the globe in the month of June to commemorate the Stonewall Riots, a series of gay liberation protests in 1969.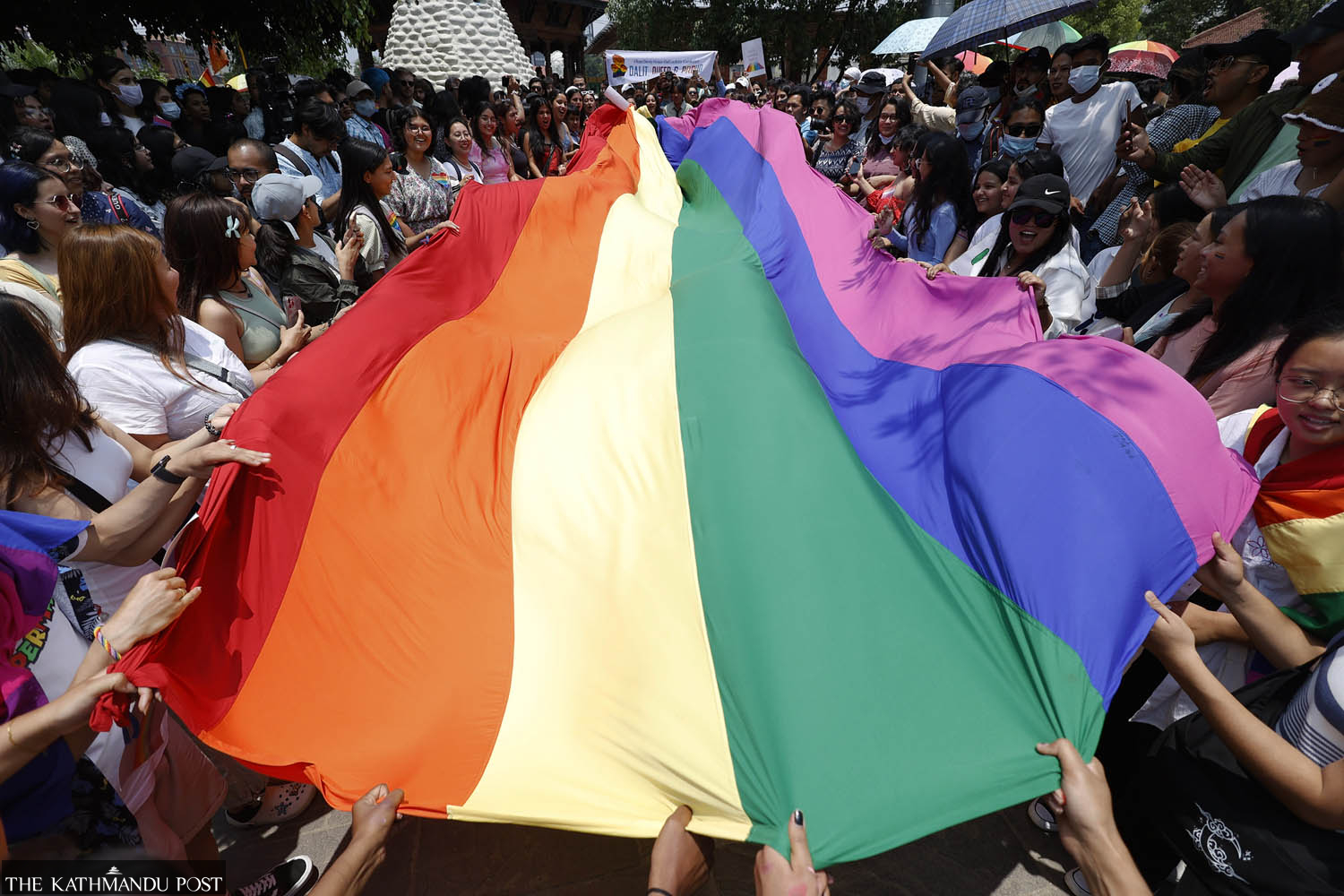 Published at : June 10, 2023
Updated at : June 10, 2023 17:21
Campaigners from the LGBTIQ+ community took out the 5th Annual Nepal Pride Parade on Saturday.
They marched from Shanti Batika at Ratnapark to Narayan Chaur in Kathmandu, waving rainbow flags in the parade that is celebrated annually on the second Saturday of June.
The campaigners carried placards with different messages--Shade never makes anybody less gay, Be proud of what you are and Intersex people can be of any gender among others.
The parade is organised by Queer Youth Group—a youth-led queer organisation—in collaboration with Queer Rights Collective—an informal collective of queer folks—and Campaign for Change, an intersex rights organisation.
In 2019, a group of people organised a physical event for the first time at Maitighar, making it the first-ever pride parade held during pride month in Nepal.
Pride parades are observed across the globe in the month of June. After the Stonewall riots, a string of gay liberation demonstrations in 1969, Pride Month was established and has since taken off internationally.
Here are some photos by Post photojournalist Sanjog Manandhar.
---