Untapped Kora La
Tracing the banks of the Kali Gandaki River from Jomsom, a picturesque route leads you to Kora La, a region that awaits untapped opportunities.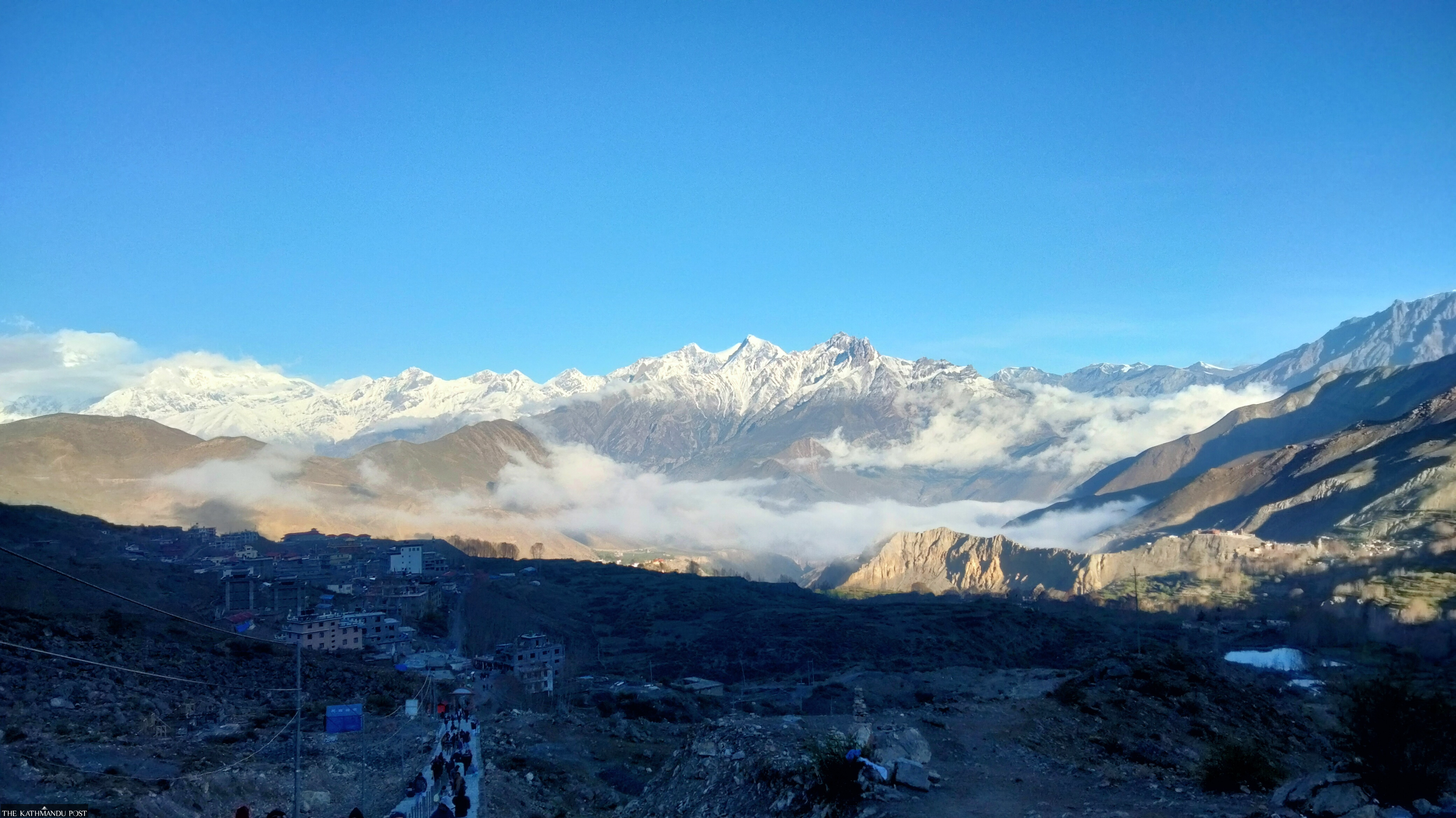 Nabin Paudel/TKP
Published at : May 27, 2023
Updated at : May 27, 2023 14:44
The Himalayas are a breathtaking sight in themselves. The mesmerising pearly white mountains, paired with the natural beauty of the Gandaki Province make for an unparalleled experience.
Spread over an area that extends from the Triveni Dham in East Nawalparsi to the Kora La Mountain Pass in Upper Mustang, the Gandaki Province has a wide range of pristine landscapes to offer. That could be why persistent efforts to build the roads connecting the two ends are being made by the provincial and the central government alike.
The Kora La Mountain Pass attracts tourists from Nepal and China, most of whom travel to the region to visit the revered Muktinath Temple, a sacred shrine for both Hindus and Buddhists, and the much-talked-about Tatopani Hot Springs.
Tracing the banks of the Kali Gandaki River from Jomsom, a picturesque route leads you to Kora La. The 93km journey takes you through rich greenery, rocky hills and cliffs. En voyage, you also pass multiple local settlements, getting an experience and taste of the indigenous lifestyle.
At an altitude of 4,346m, Kora La awaits untapped opportunities. Located at the Nepal-Tibet border, the region has the potential to become a trading hub for the two South Asian neighbours.
While the Chinese side of the mountain pass is marked by military camps and customs, Nepal's side lies mostly deserted. Despite the region being declared a trading point by the Nepali government, little has been done to realise the vision.
Further south from no man's land, one can encounter two police posts—one of the Nepal Police and the other of the Armed Police Force. While roads and electricity have arrived, the absence of drinking water and physical infrastructure has hindered the expansion of their presence.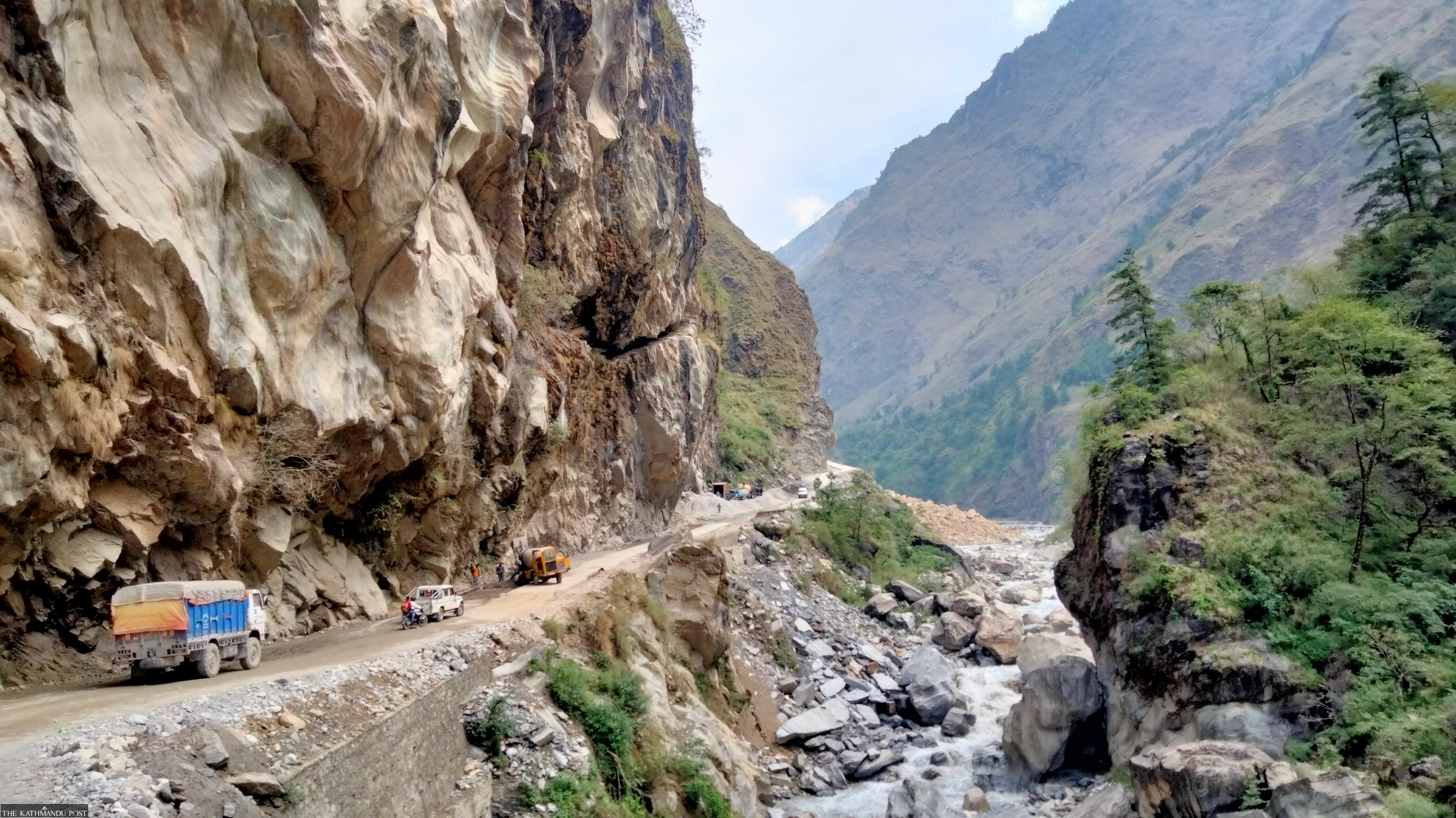 Nabin Paudel/TKP
---