The week in nine photos
Here are some of the photos taken by our photographers and reporters this week.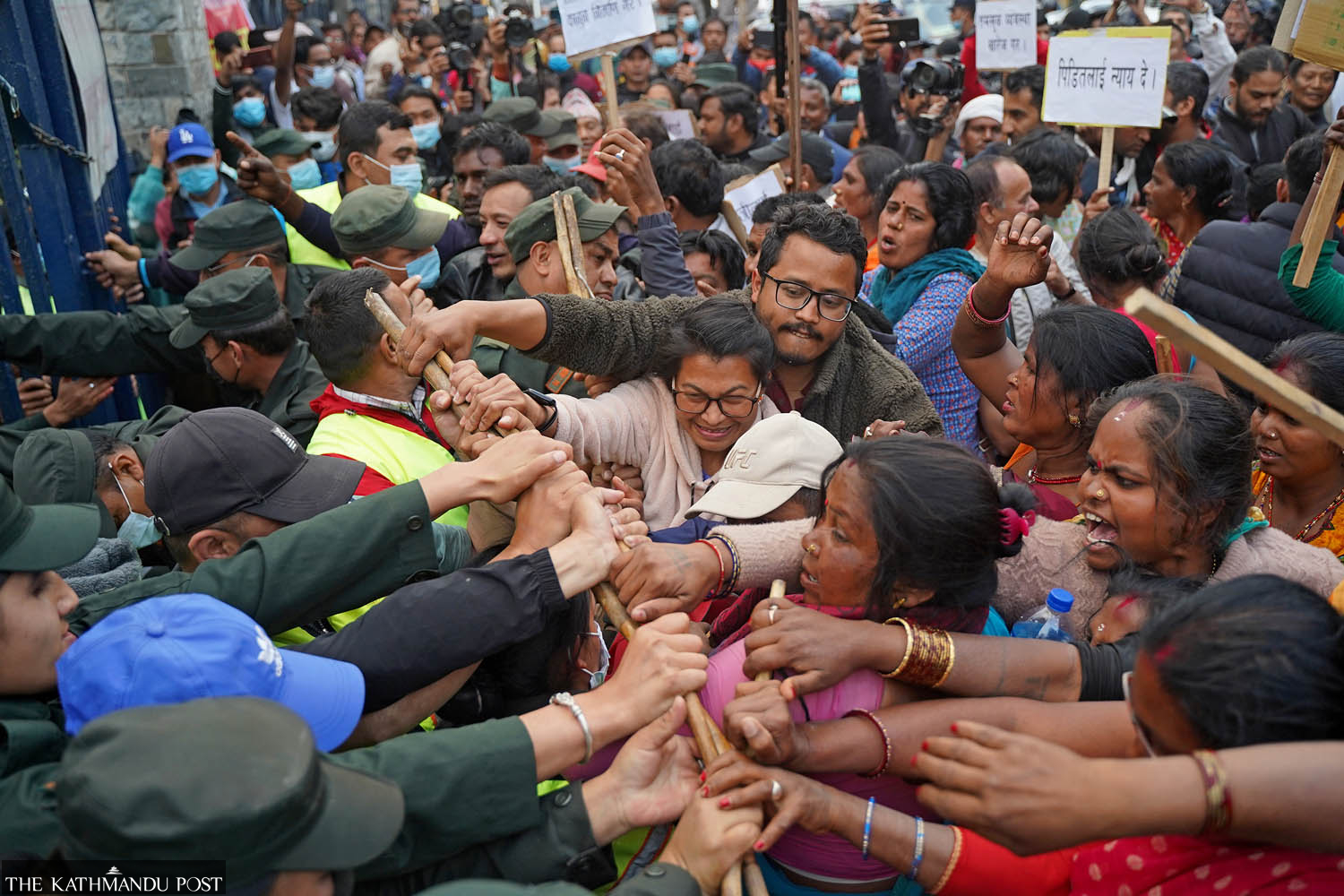 Loan-sharking victims scuffle with the municipal police as they attempt to force their way into the Tundikhel open air theatre in the Capital on Monday. Angad Dhakal/TKP
Published at : April 1, 2023
Updated at : April 1, 2023 15:42
Here are the best shots from the week.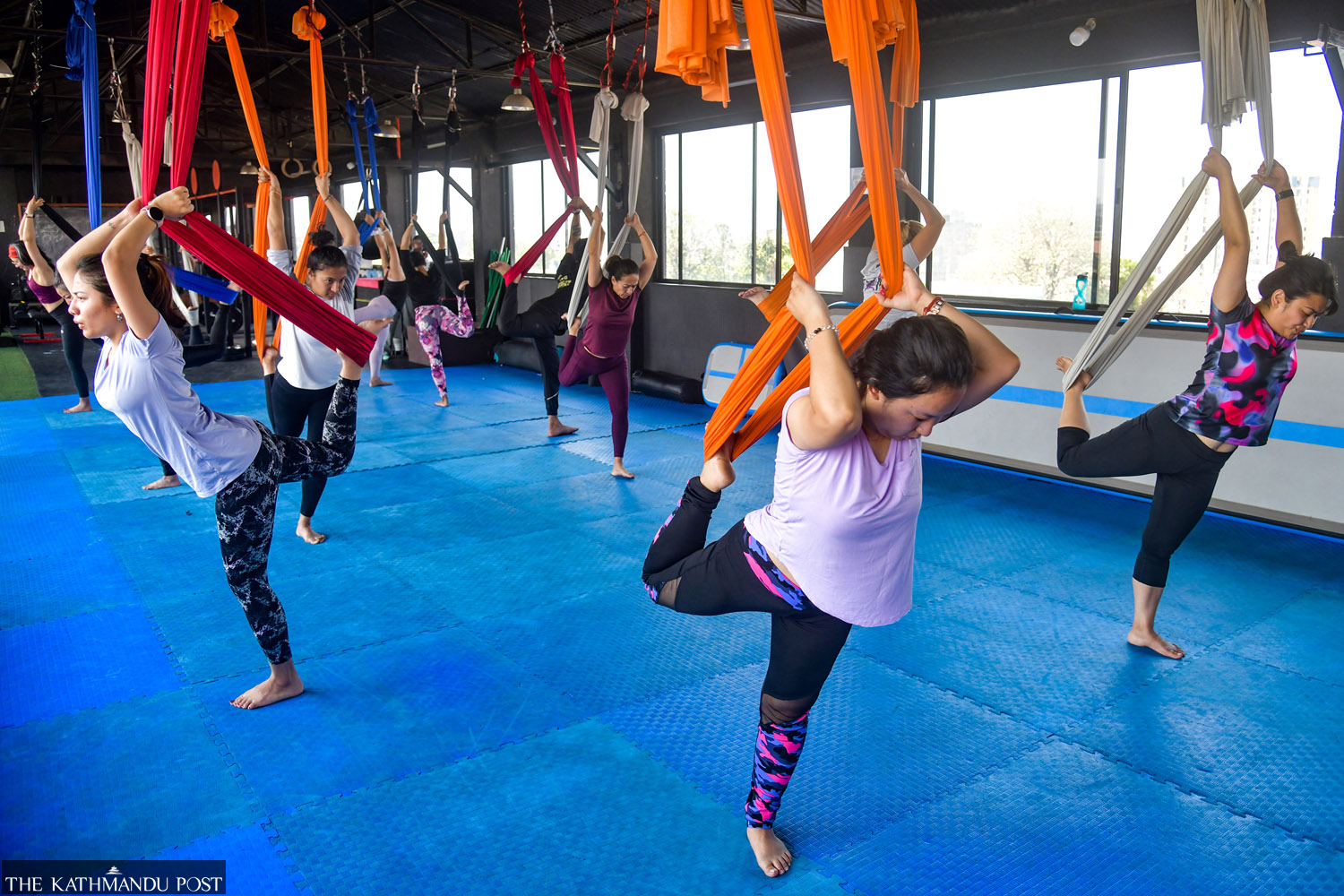 Participants engaging in an aerial yoga workshop at The Pump in Jhamsikhel, Lalitpur. Deepak KC/TKP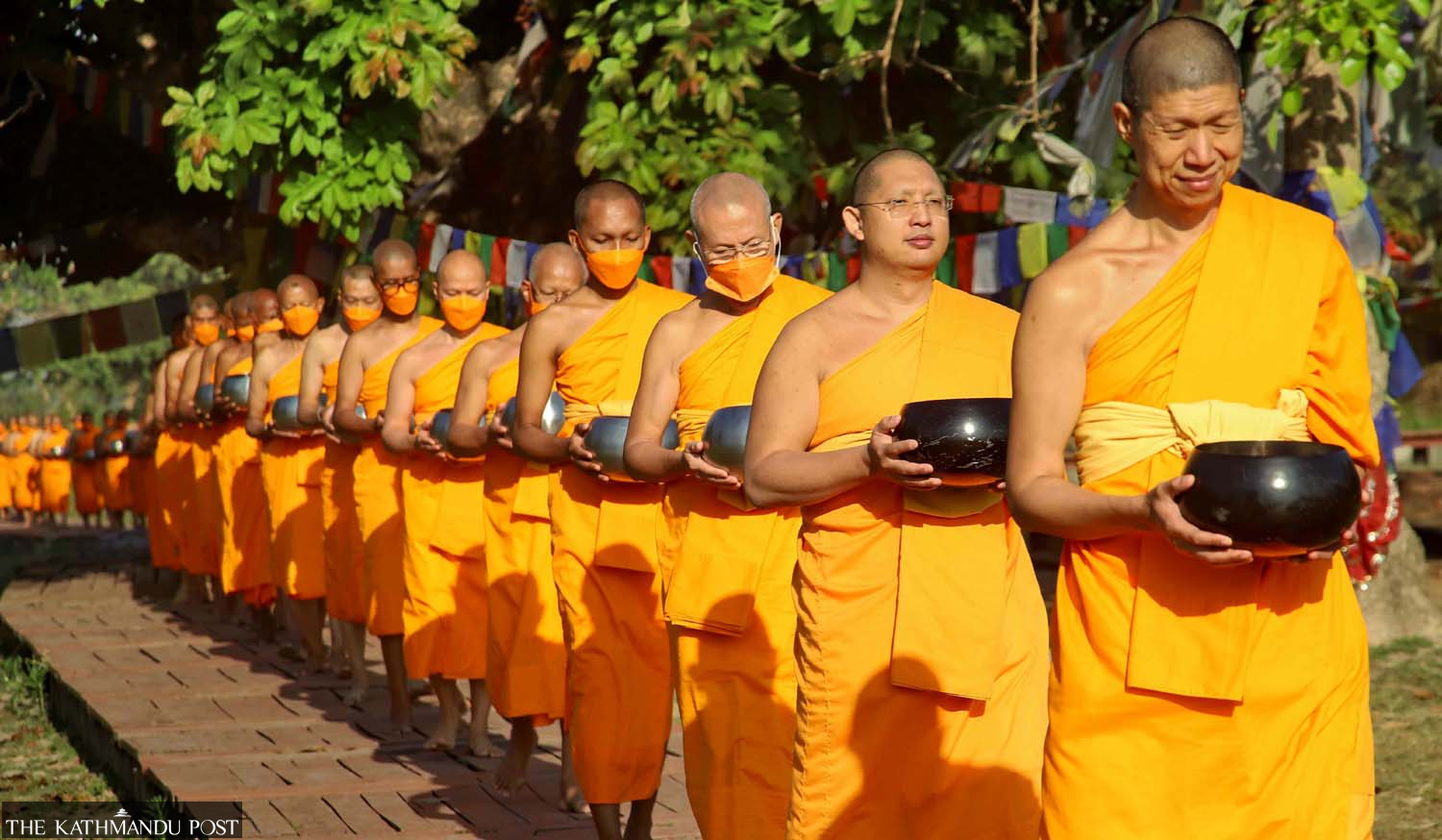 Newly ordained Shramaner monks at Tilaurakot, Kapilvastu, on Wednesday. Manoj Paudel/TKP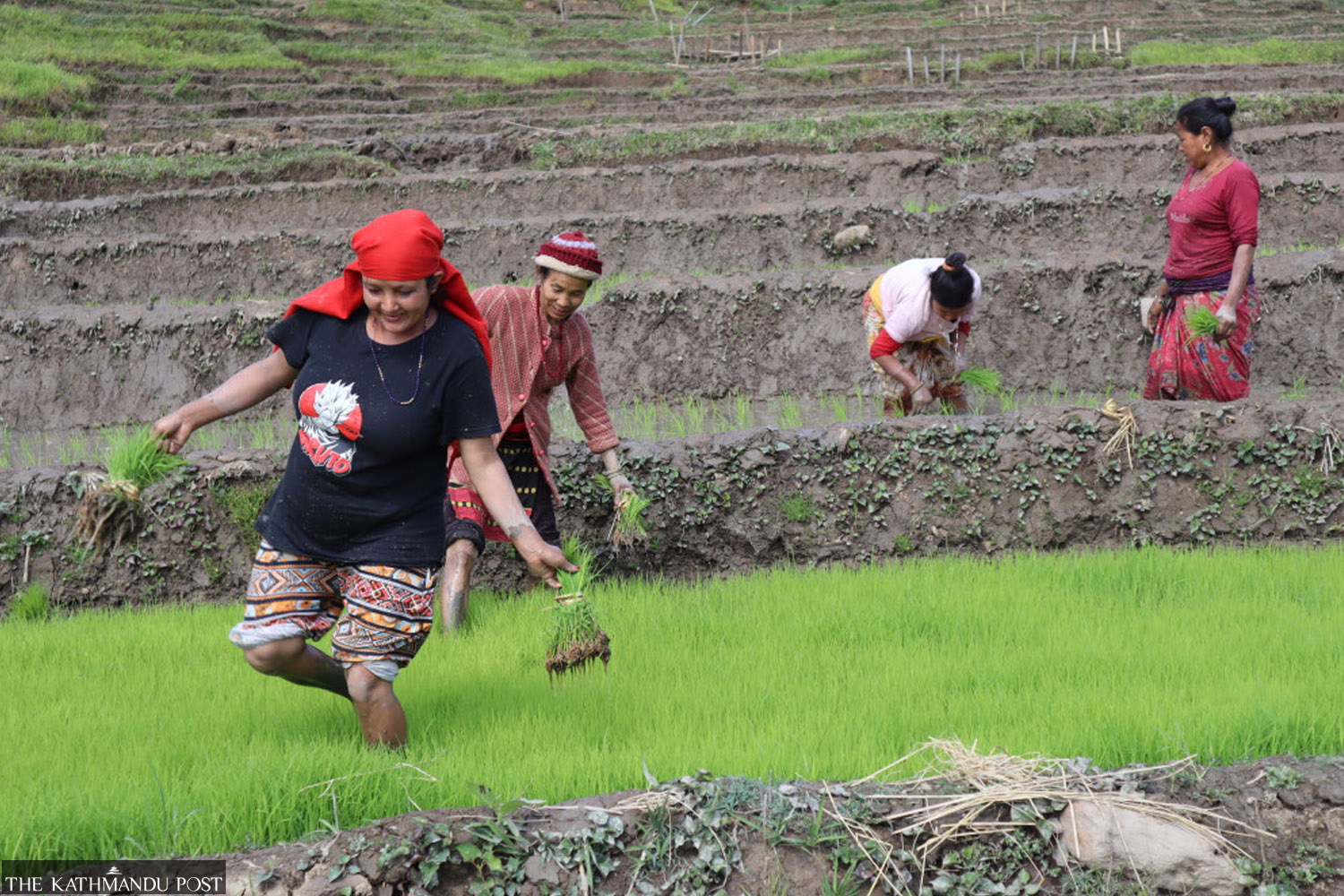 Farmers transplant paddy in Phidim, Panchthar. The rice cultivated in spring is ready for harvest at the onset of rainy season. Laxmi Gautam/TKP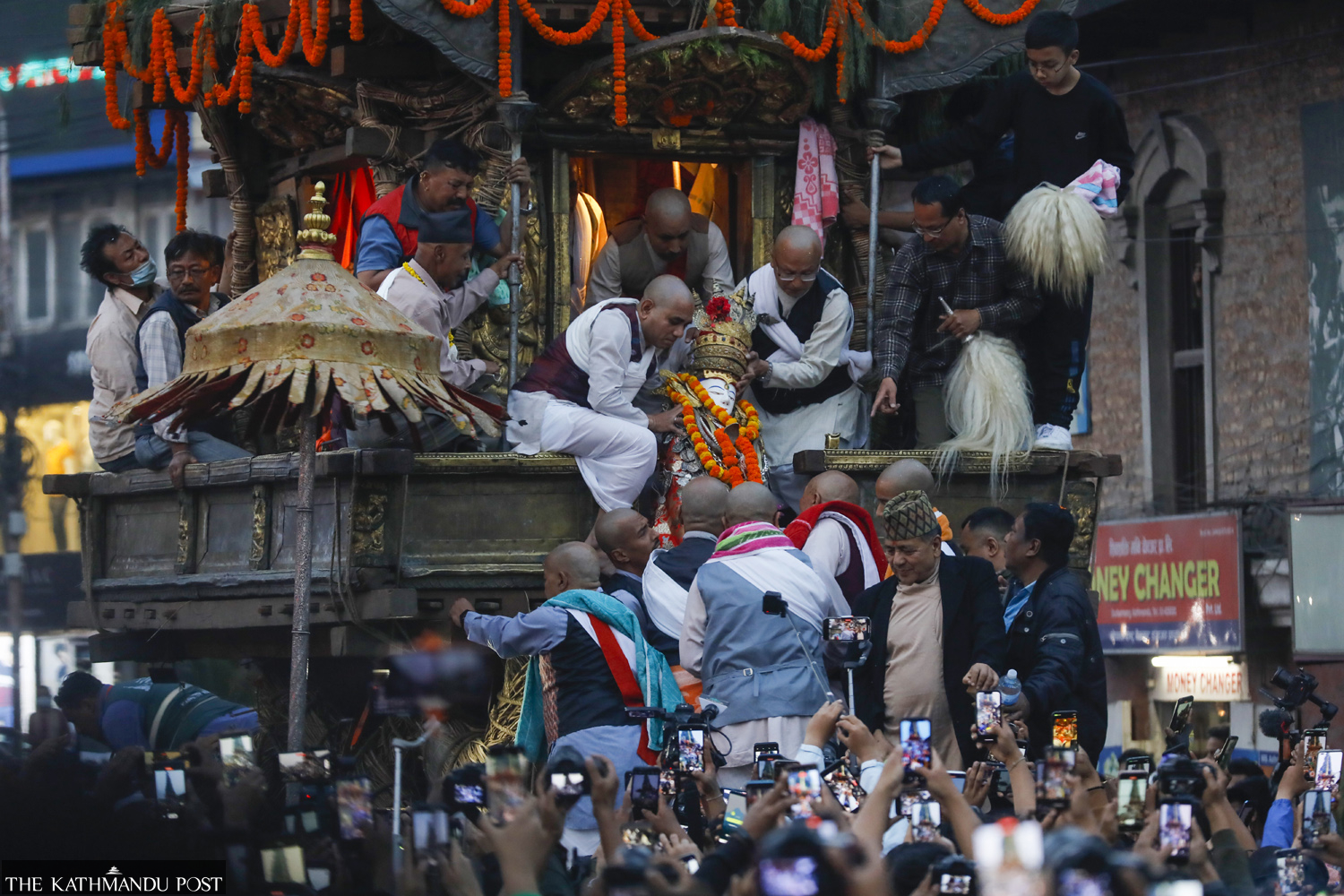 Priests are seen placing the idol of Seto Machhindranath deity onto a chariot for a ceremonial procession at Jamal, Kathmandu on Wednesday. The chariot is pulled around the old quarter of Kathmandu for three days. Machhindranath is a deity of rain and plenty. Elite Joshi/TKP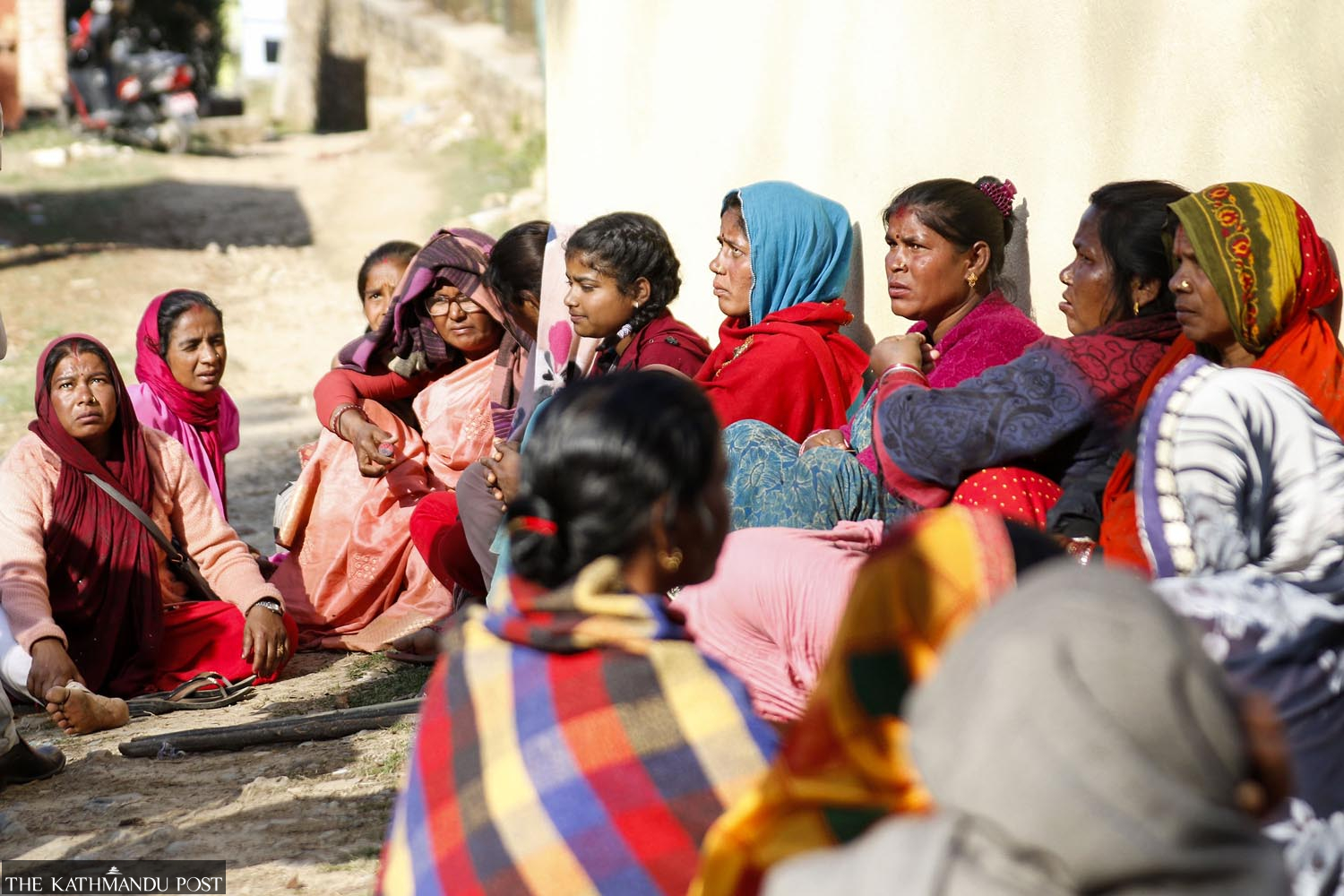 Loan shark victims from various Tarai districts take a rest at Matatirtha in Kathmandu on Sunday after an 11-day-long walk to the Capital from Bardibas, Mahottari. The group includes 85 victims who want action against unscrupulous lenders. Hemanta Shrestha/TKP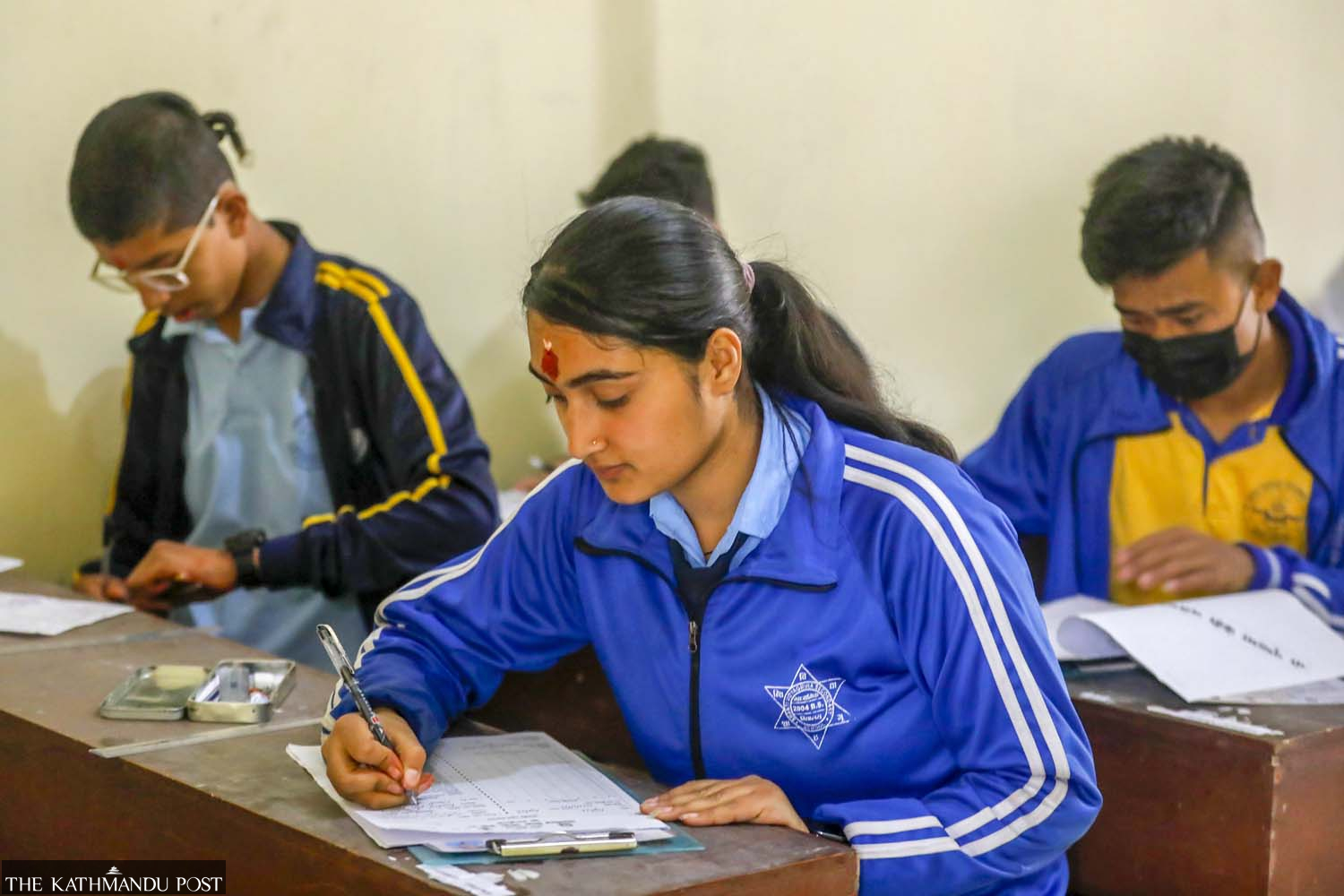 Students take their English test in Kathmandu as the annual Secondary Education Examination started across Nepal on Friday. Elite Joshi/TKP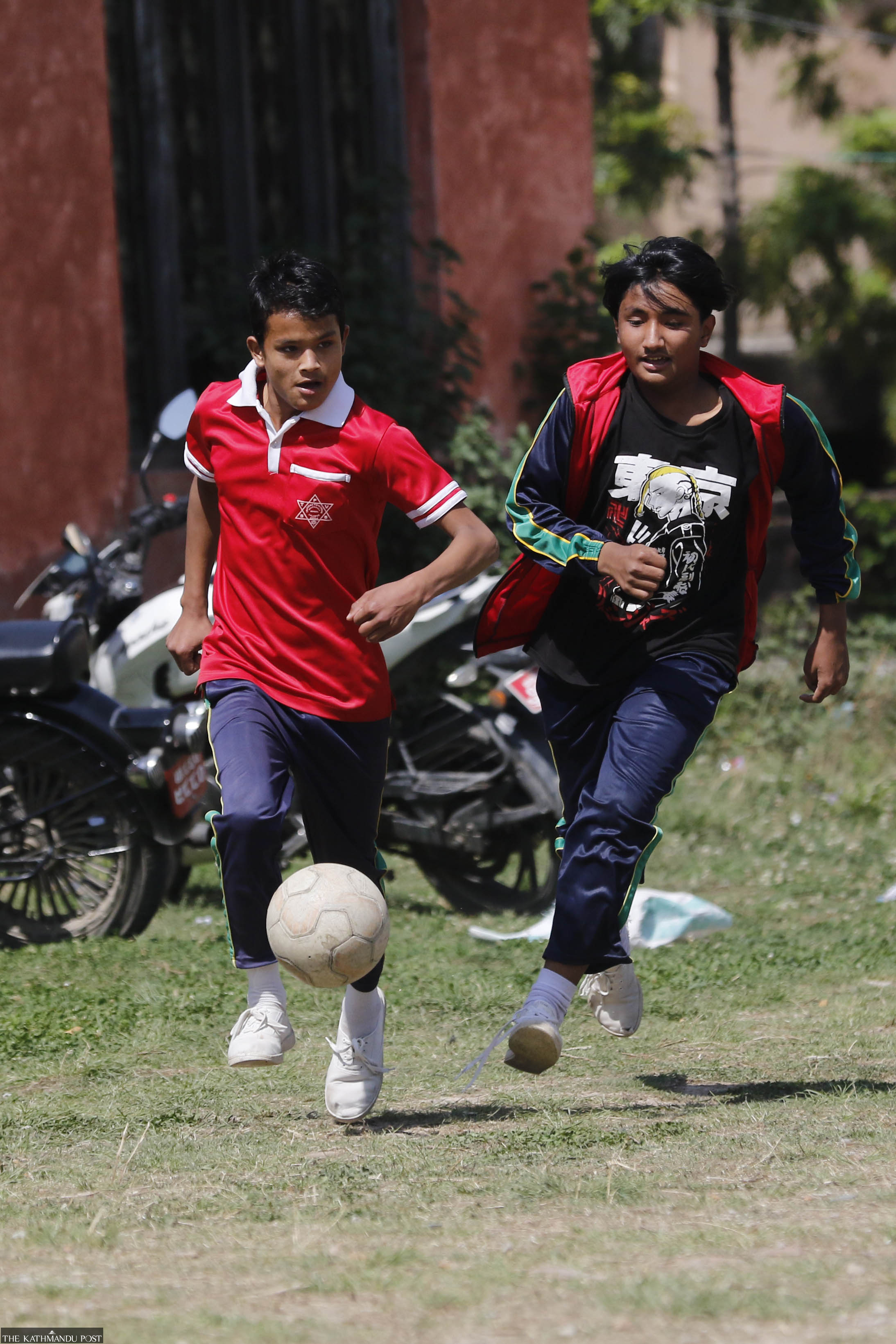 Children play football after school in an open space at Patan in Lalitpur on Sunday. Keshav Thapa/TKP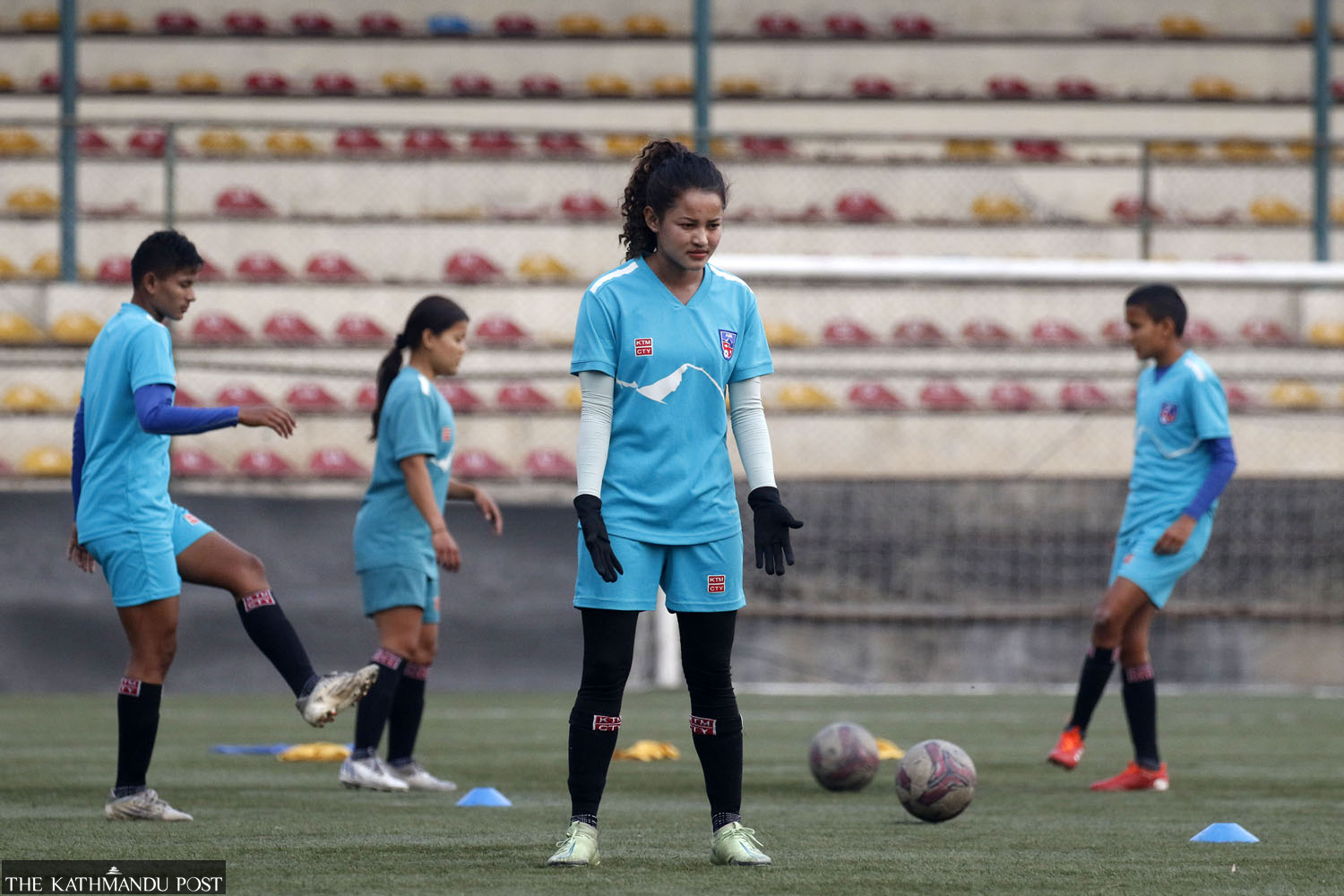 Nepal's Saru Limbu attends a training session at the ANFA Complex in Satdobato on Wednesday. Nepal will play against Vietnam in the Group C matches of the first round of the 2024 AFC Women's Olympic Qualifying Tournament at the Dasharath Stadium on April 5 and April 8. The pool has only two teams after Afghanistan and Palestine pulled out. Hemanta Shrestha/TKP
---