People leave Valley in droves for polls
The government has announced a two-day public holiday for the polls, while educational institutions including schools have closed from today.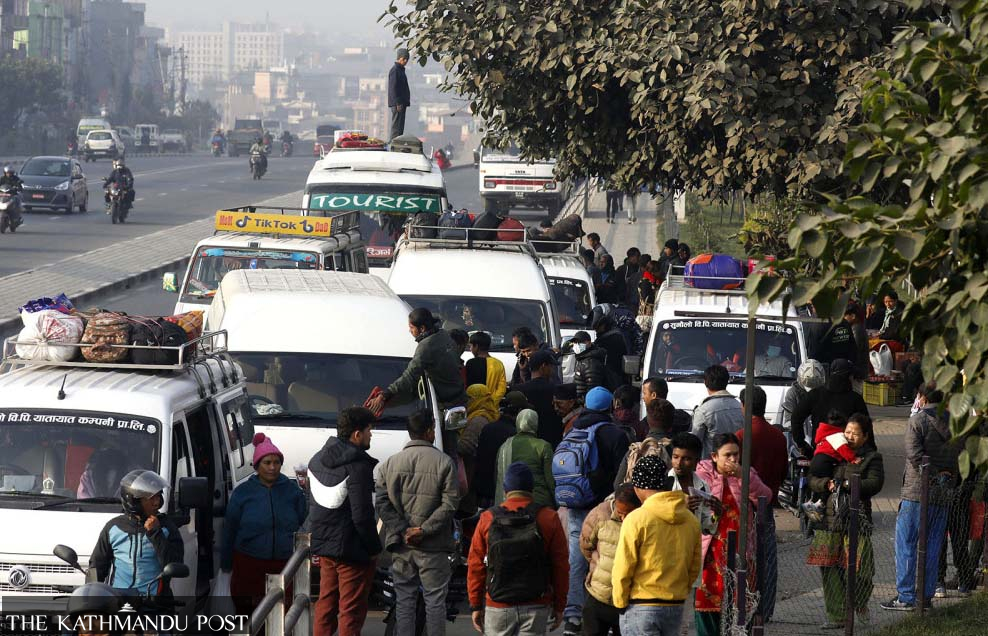 Published at : November 18, 2022
Updated at : November 18, 2022 15:24
People have started leaving Kathmandu Valley for their hometowns in large numbers for the federal and provincial assembly polls slated for Sunday.
People leaving the capital city for their villages have filled the main intersections where they board vehicles to travel to their homes.
On Friday, a huge crowd gathered at Koteshwar, Jadibuti and Lokanthali areas to board buses for destinations outside the Kathmandu Valley.
The government has announced public holidays for November 20 and November 21 for the House of Representatives and provincial assembly elections.
Likewise, educational institutions including schools designated as voting centres have closed from today till Monday.
Here are some photos captured by Post's photographer Hemanta Shrestha.
---