Kin of Dalit youths killed in Rukum (West) two years ago demonstrate at Maitighar demanding justice
Nabaraj BK, along with five of his friends, was killed on May 23, 2020, for allegedly trying to elope with a girl from the so-called 'upper caste'.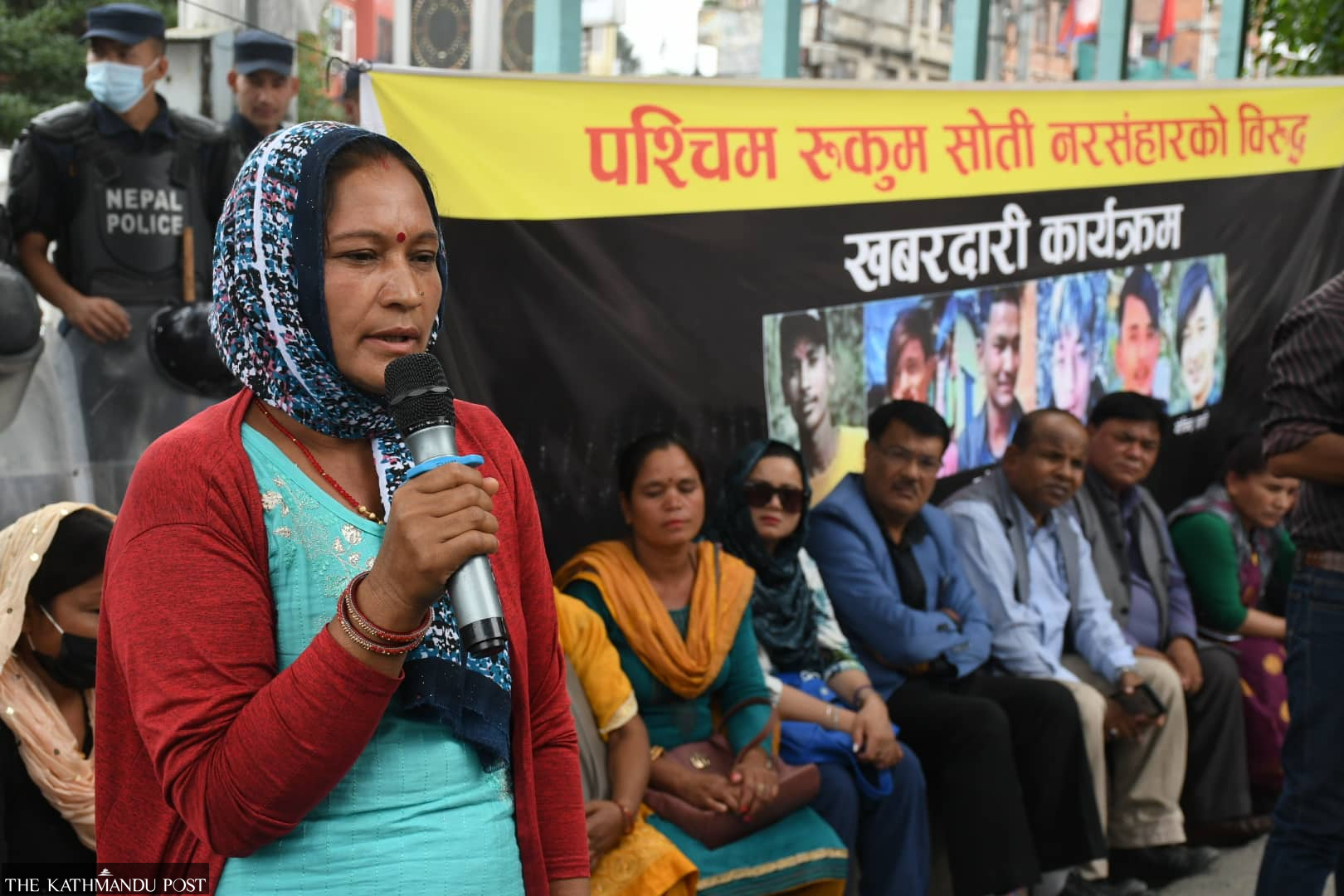 Anish Regmi/TKP
Published at : May 24, 2022
Updated at : May 24, 2022 16:30
A demonstration was organised in the Capital on Tuesday demanding justice for the families of six Dalit youths killed in Rukum (West) in May 2020.
Marking the second year of the incident, the victims' families, rights activists and civil society members organised a protest at Maitighar Mandala in Kathmandu seeking justice.
On May 23, 21-year-old Nabaraj BK, from Bheri Municipality in Jajarkot district, along with 18 of his friends, had gone to Soti in Chaurjahari Municipality of Rukum (West) to bring a 17-year-old girl, belonging to so-called 'upper caste', as his bride when the locals attacked them and chased them towards the Bheri River.
Nabaraj along with Ganesh Budha Magar, Tikaram Nepali, Lokendra Sunar, Govinda Shahi and Sandip BK were killed in the incident.
The bodies of Nabaraj and his friend Tikaram were found on the banks of the Bheri River the next day while the bodies of Ganesh, Lokendra and Sandip, who went missing after the incident, were recovered on May 25, 2020, whereas that of Govinda Shahi was recovered from Bheri river in Khodakhola, Jajarkot on June 2, 2020.
An investigation by a parliamentary committee formed on June 8 following the incident concluded that the killings of six youths were a result of caste-based discrimination and a crime against humanity. The report submitted to Speaker Agni Sapkota by the nine-member probe team had said that the incident was premeditated and conspired by the girl's family.
The Rukum (West) District Police Office, by June 8, had arrested 28 people—20 of whom are the prime suspects in the murders and 8 others for additional investigation— in relation to the incident.
The Rukum District Attorney's Office on June 14 had filed three different cases against 34 people for their alleged involvement in the killings of Dalit youths. The cases were filed at the district court demanding life imprisonment under homicide, attempted homicide and caste-based discrimination and untouchability charges.
However, the families are yet to get justice as the case has remained sub-judice even after two years.
Here are some photos by Post's photographer Anish Regmi of the demonstration on Tuesday.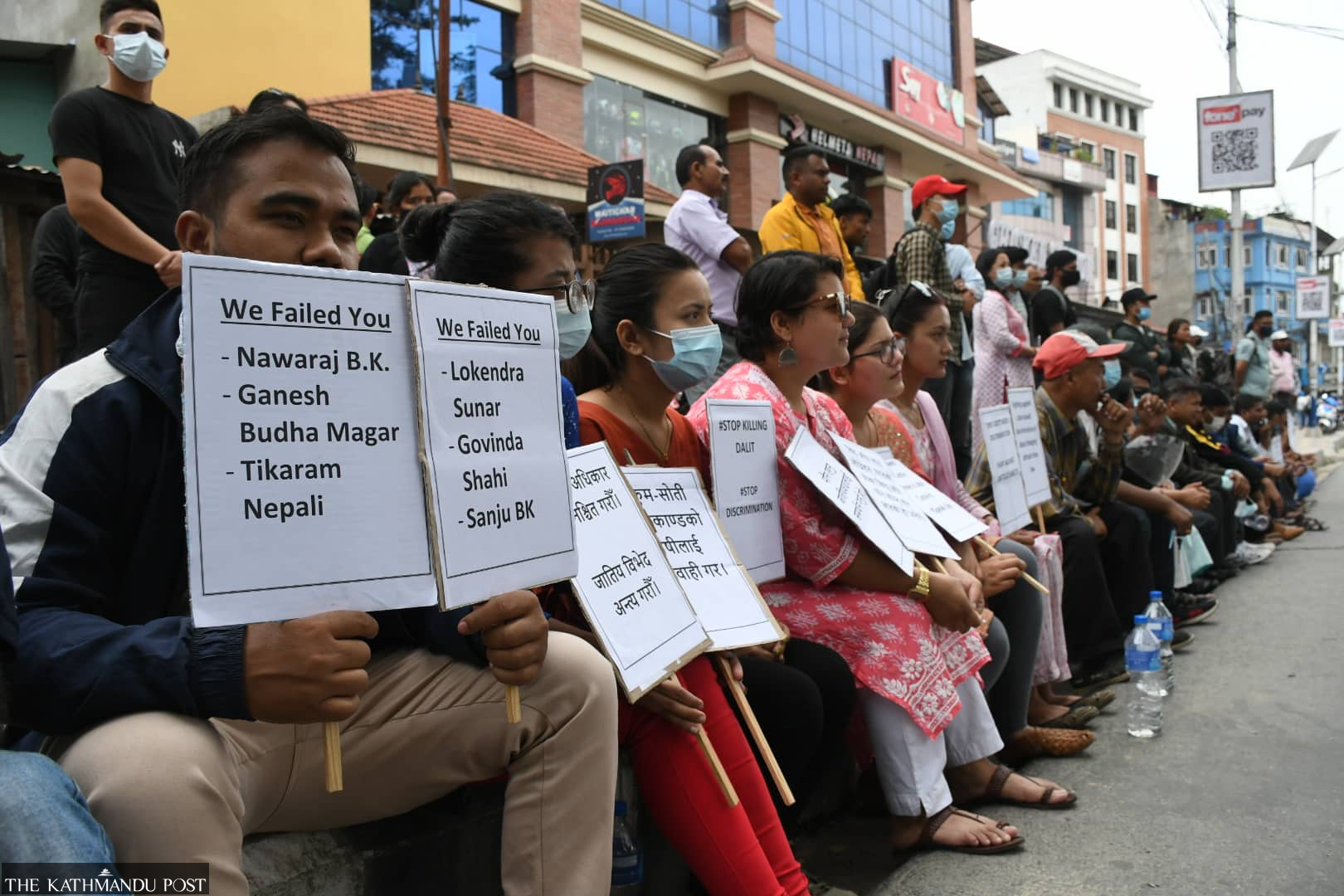 Anish Regmi/TKP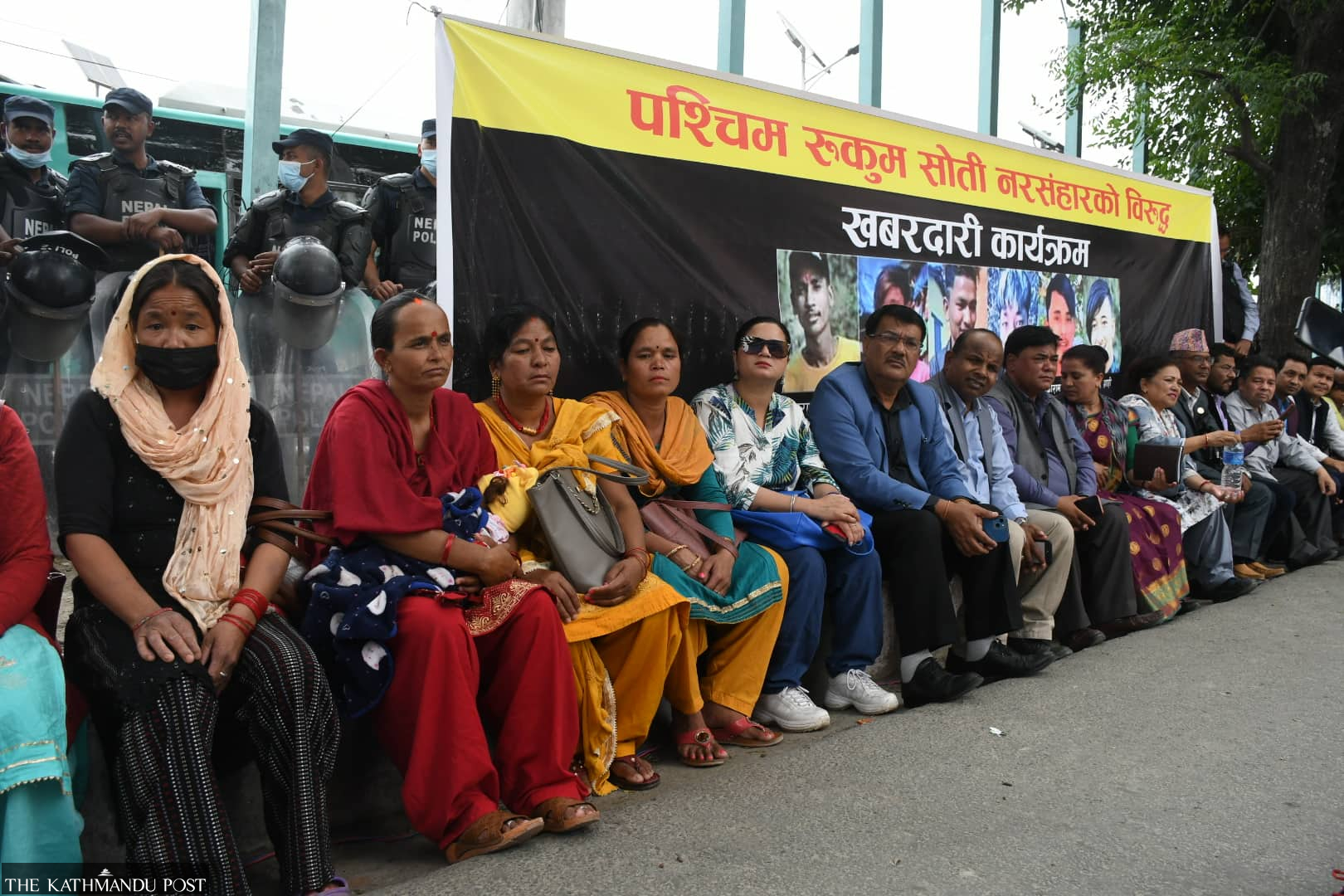 Anish Regmi/TKP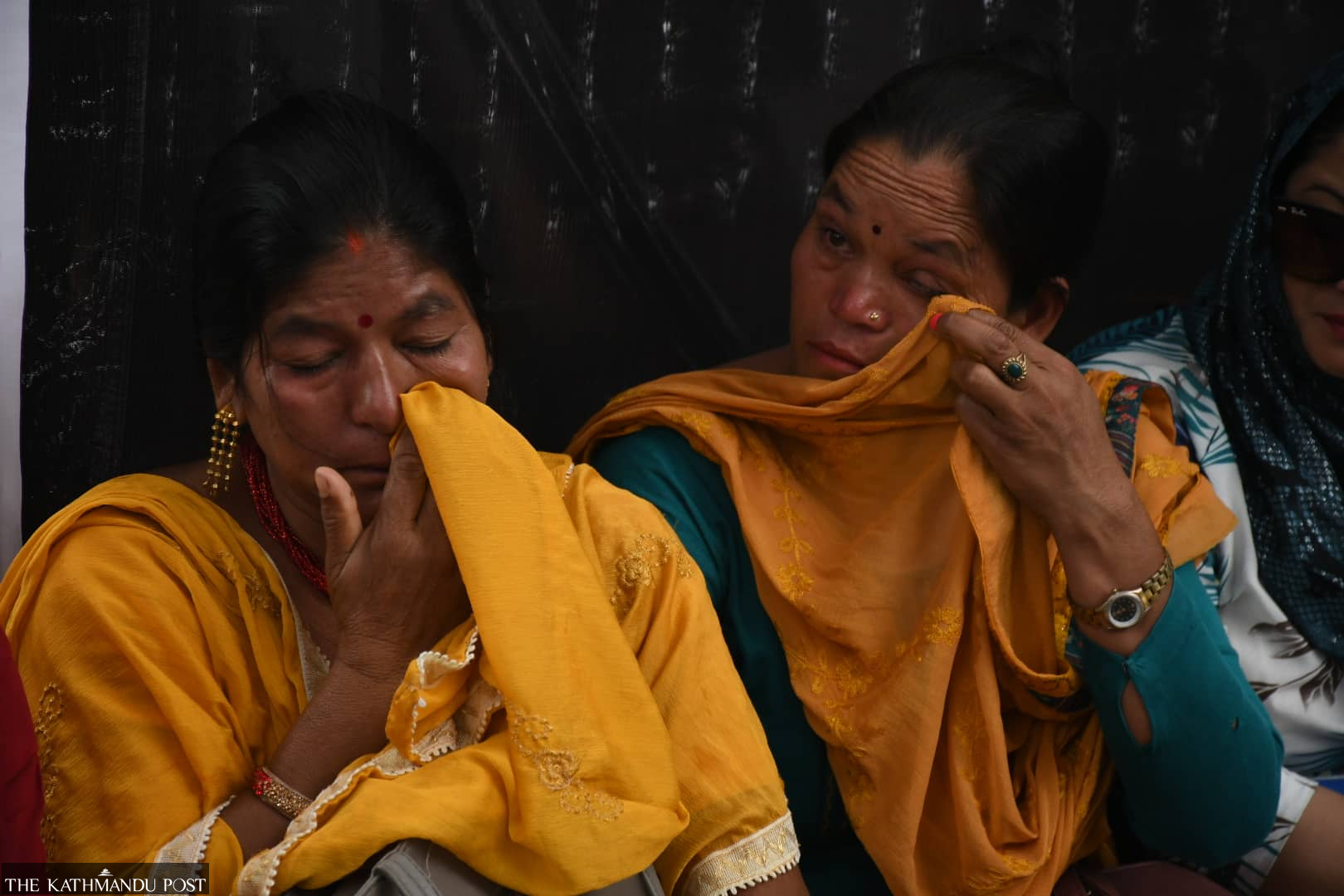 Anish Regmi/TKP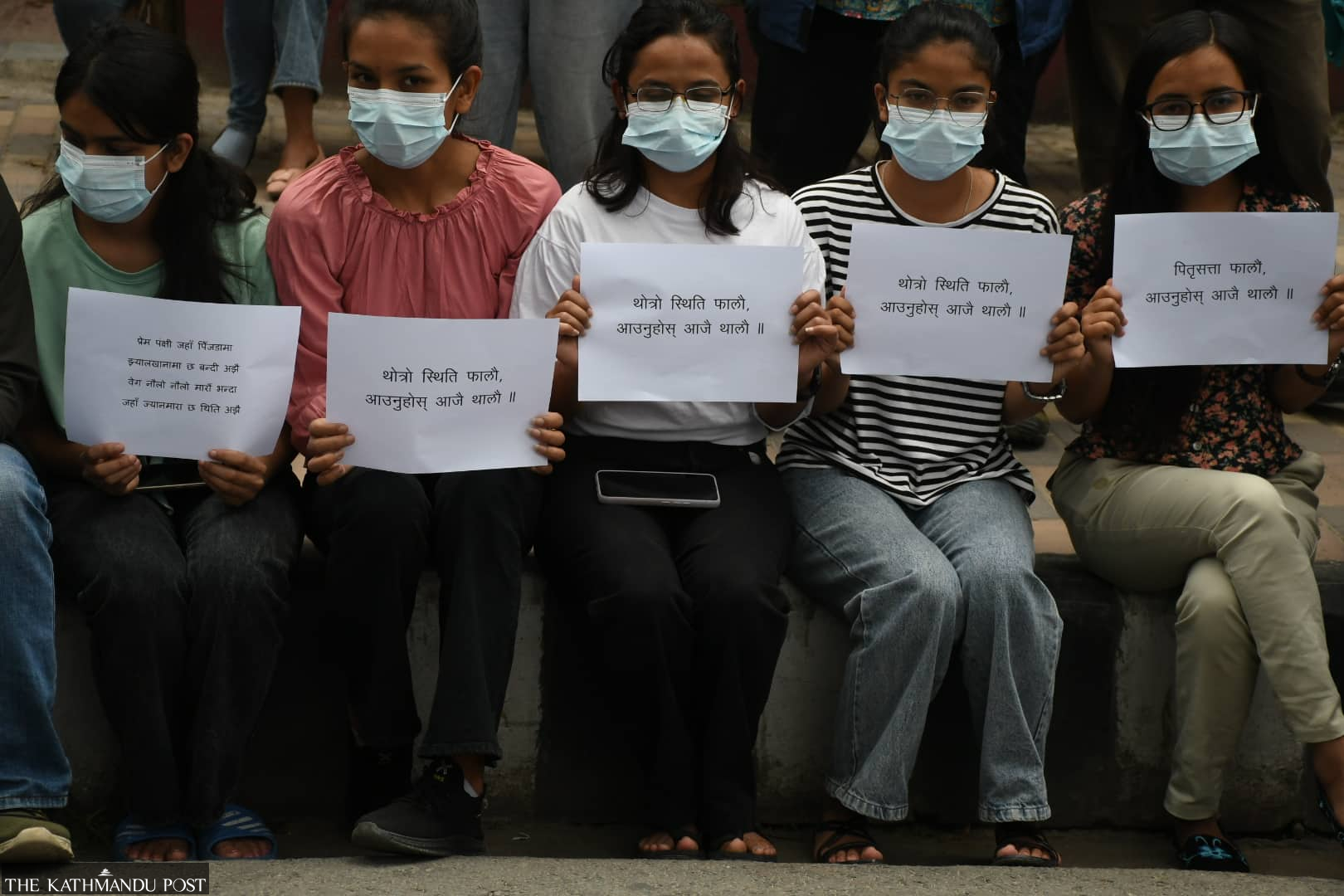 Anish Regmi/TKP
Anish Regmi/TKP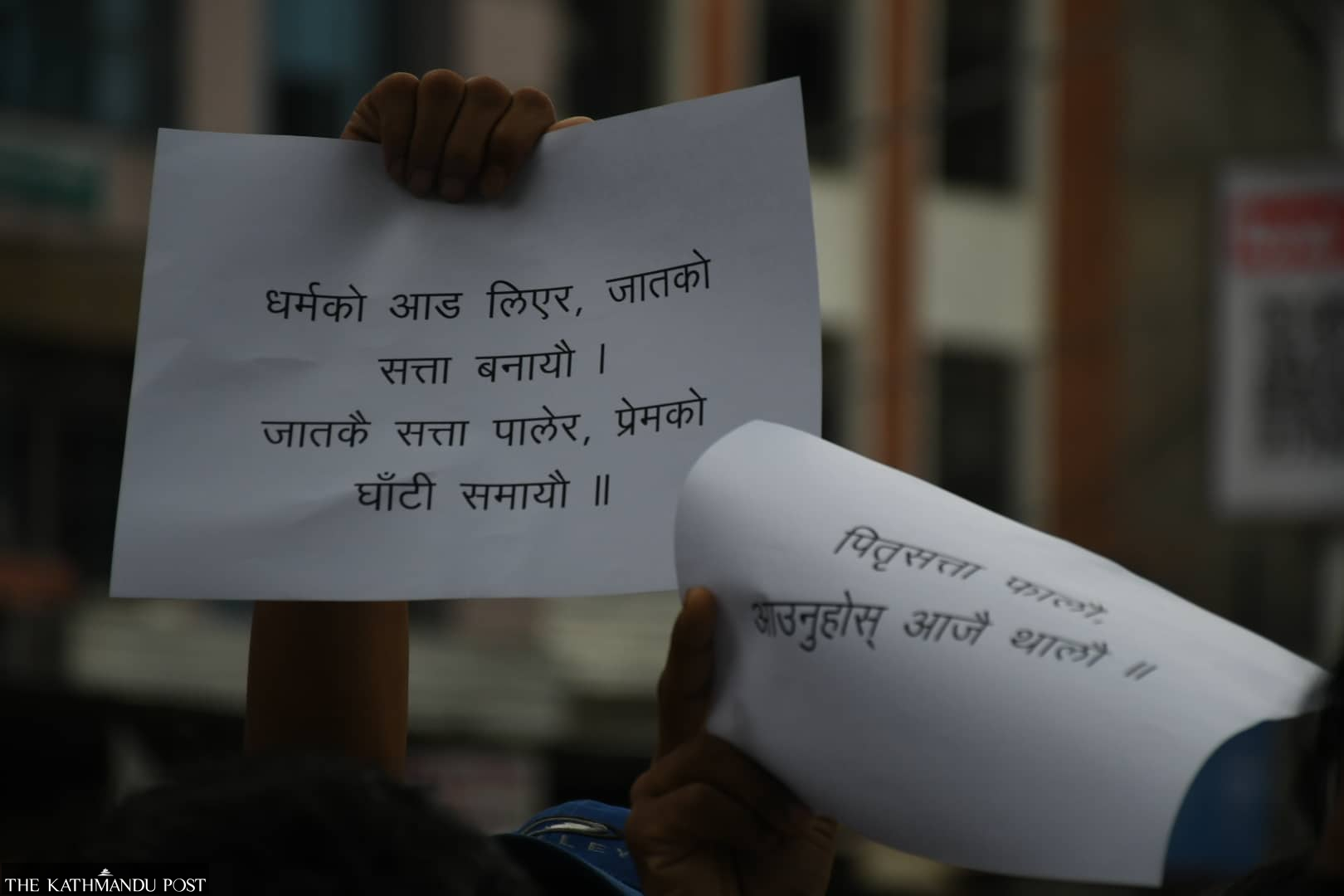 Anish Regmi/TKP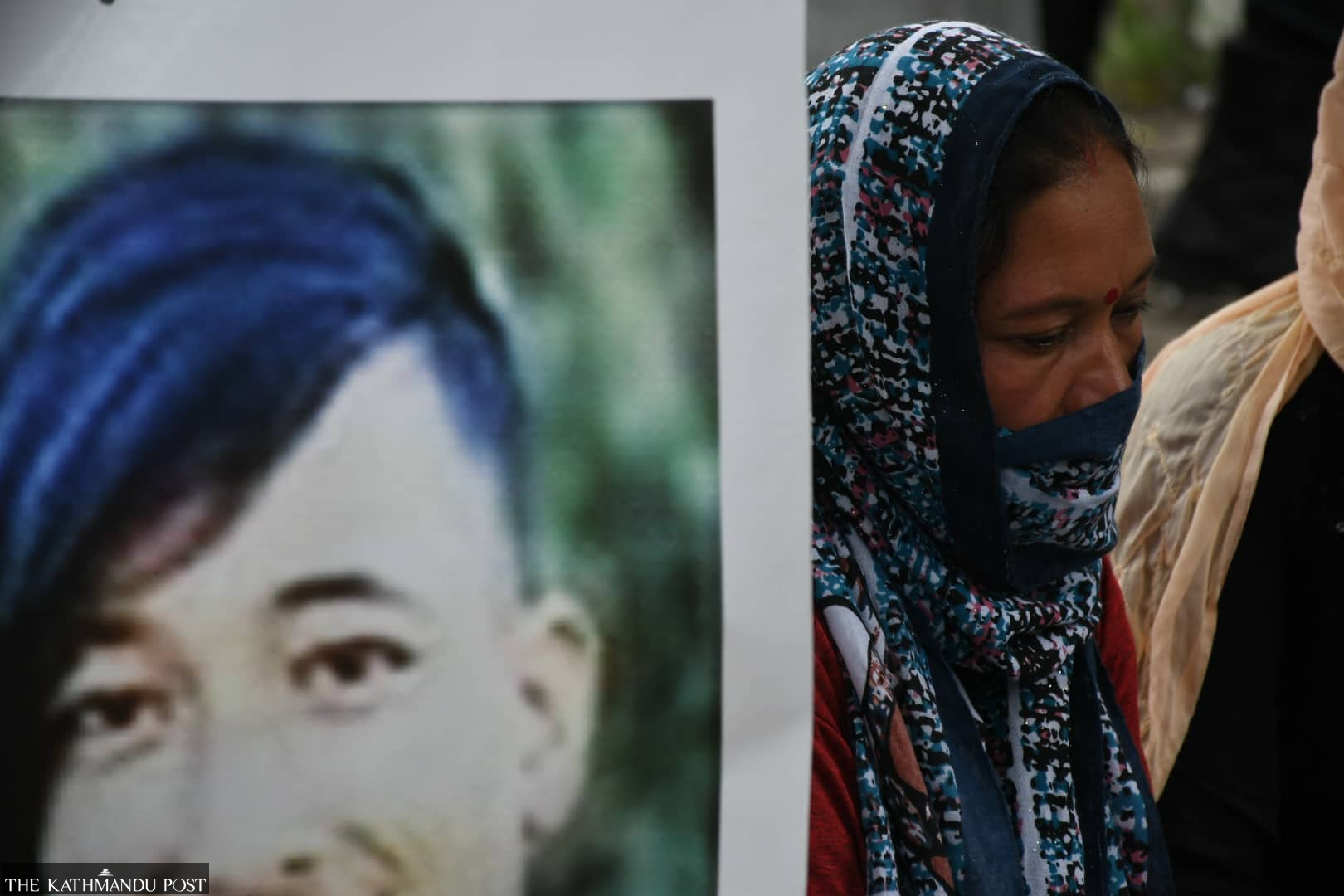 Anish Regmi/TKP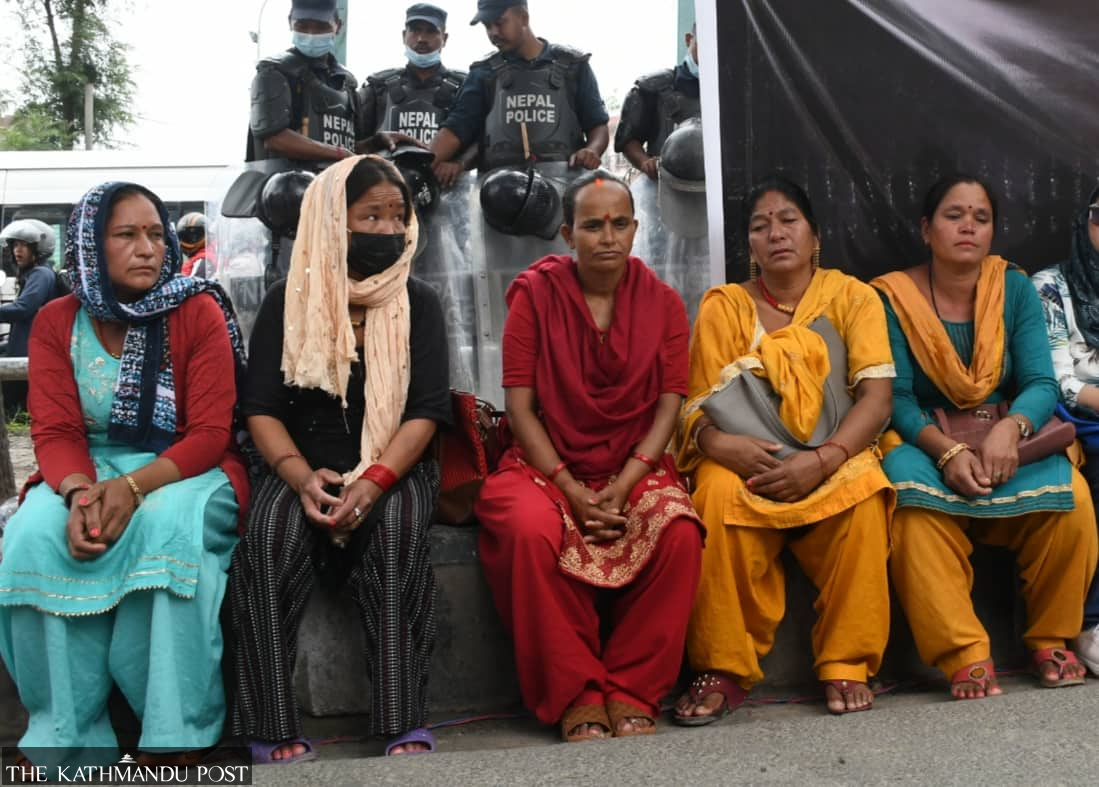 Anish Regmi/TKP
---