In the hills of Sindhuli, the planting season is an occasion of celebration
After delayed and insufficient rains last year, there has been enough rains this year for the transplanting of paddy.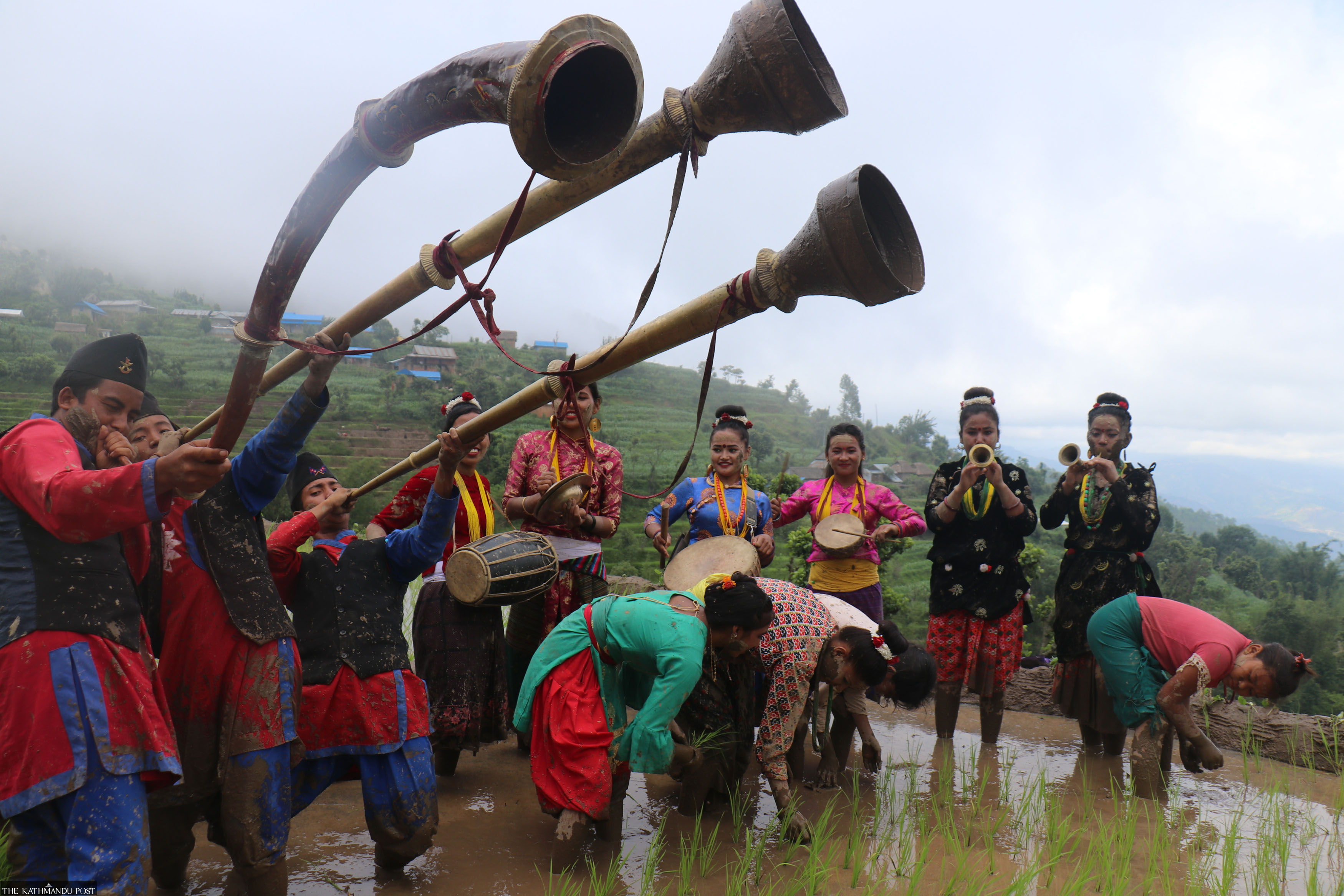 Raj Kumar Karki/TKP
Published at : June 18, 2021
Updated at : June 18, 2021 16:19
Farmers of the Mahabharata region in Sindhuli are celebrating paddy transplantation as timely monsoon has brought adequate rainfall. Last year, the rains came late and there was insufficient rain.
But this year, the streams and rivers are flowing with water and that is being used for irrigation too.
The planting season is an occasion for celebration with dancing and singing folk songs on beats of Panchai Baaja, says Ratna Bahadur Karki, a farmer in Jalkanya, Kamalamai Municipality.
According to Karki, artists from Kalaghar Sindhuli also joined the farmers in the fields with the message that the occasion upholds traditional values and that it should be preserved from going extinct.
"The participation of artists from Kalaghar has highlighted the cultural value of the planting season," said Karki.
Here are some scenic moments captured by Post's Raj Kumar Karki.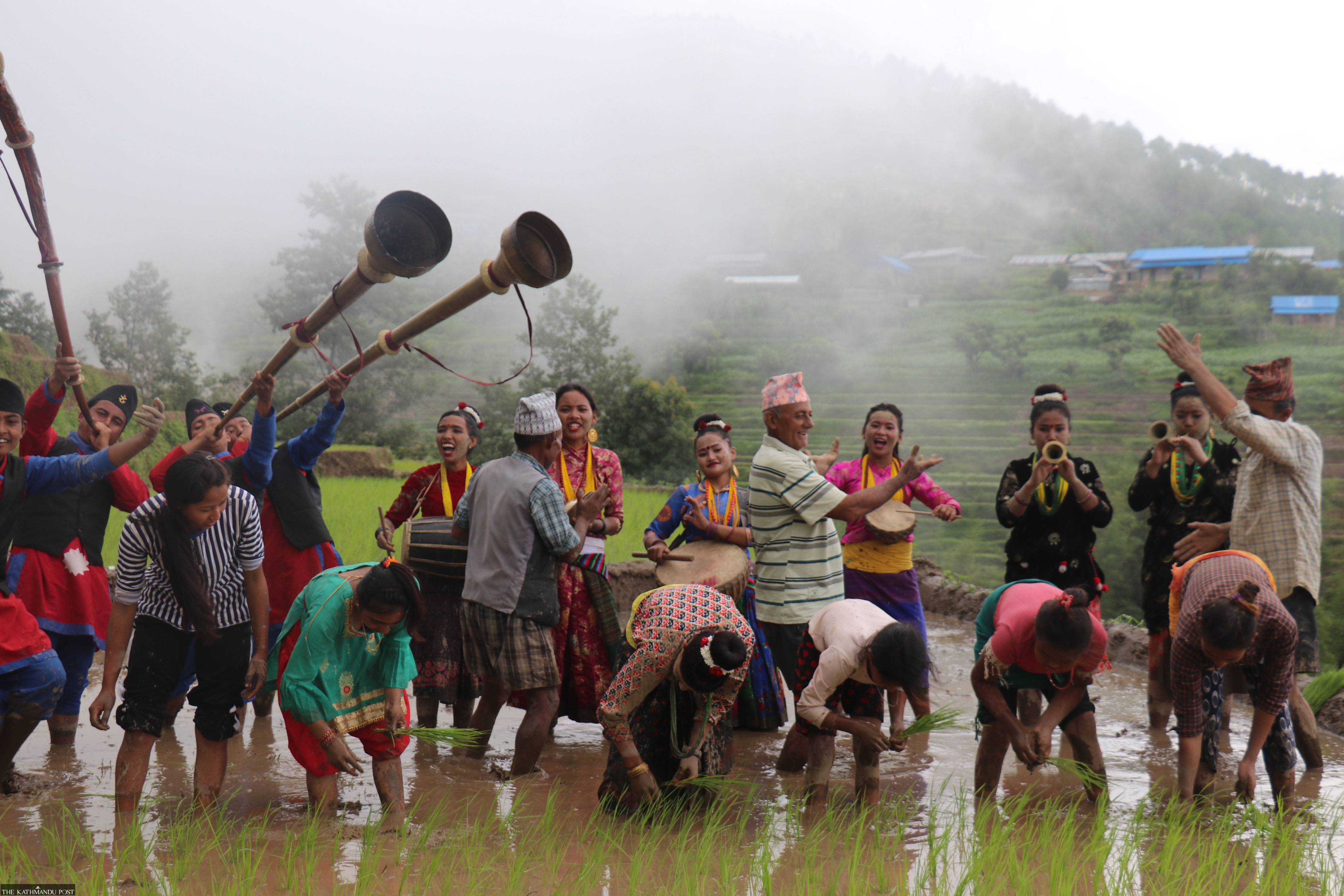 Raj Kumar Karki/TKP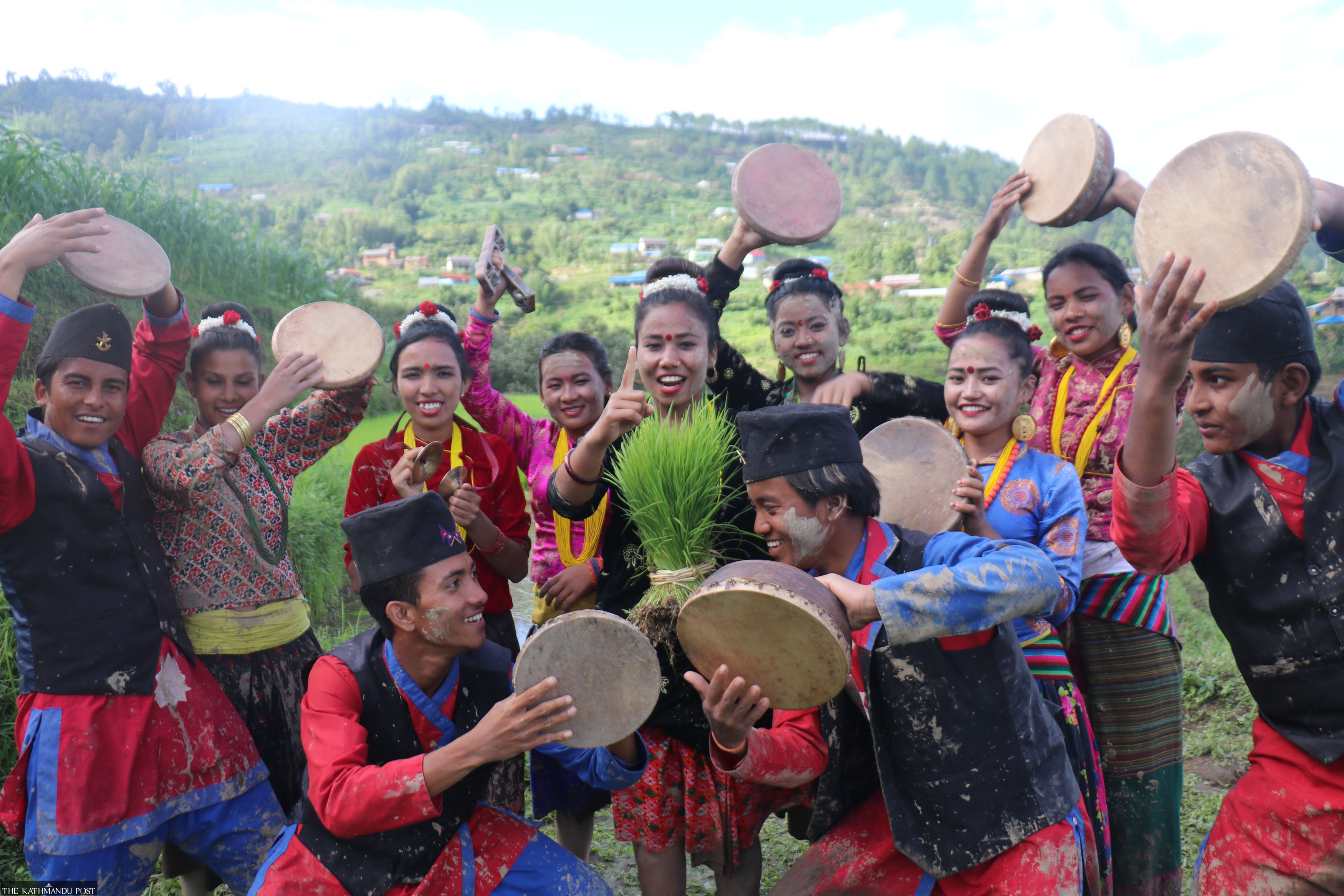 Raj Kumar Karki/TKP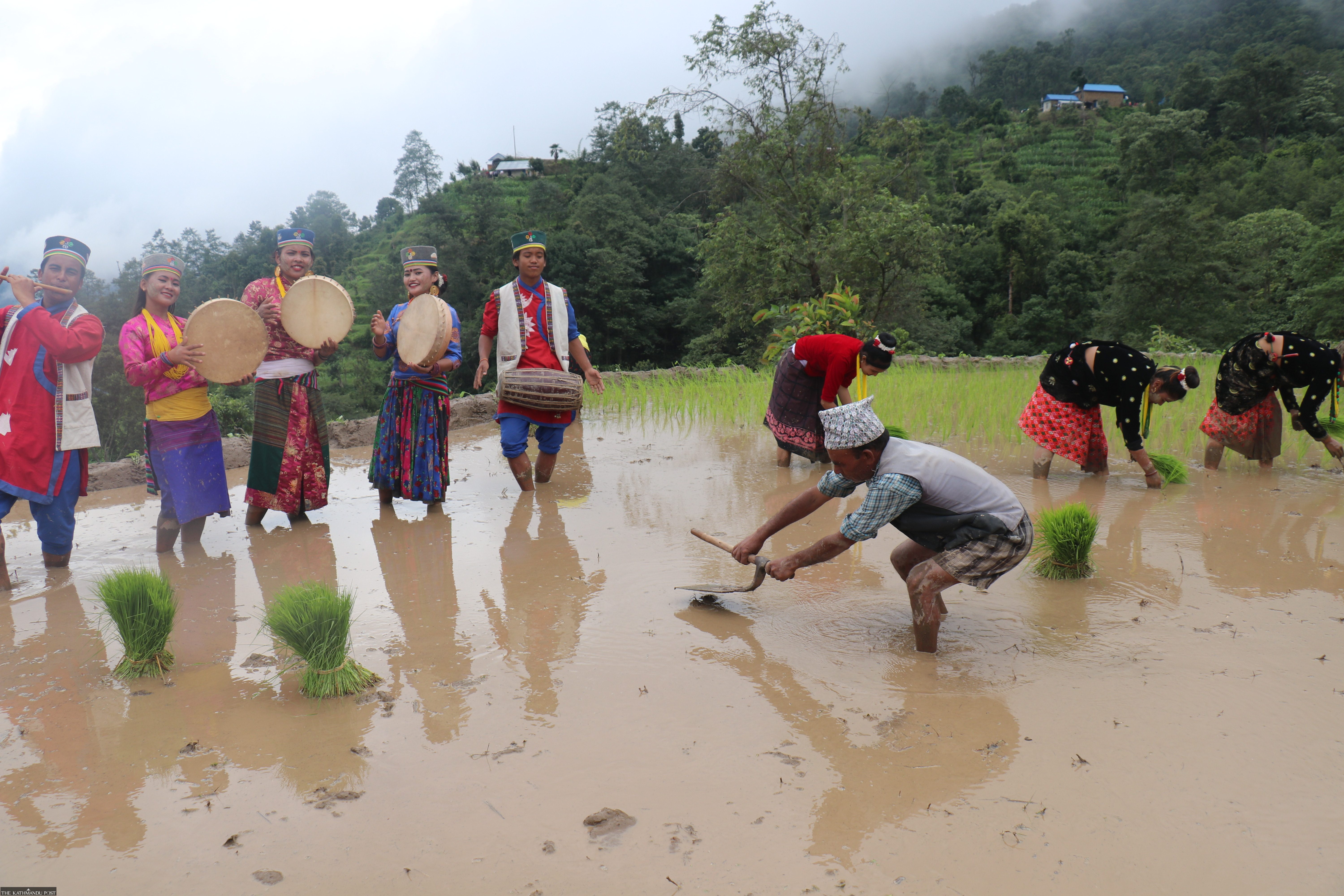 Raj Kumar Karki/TKP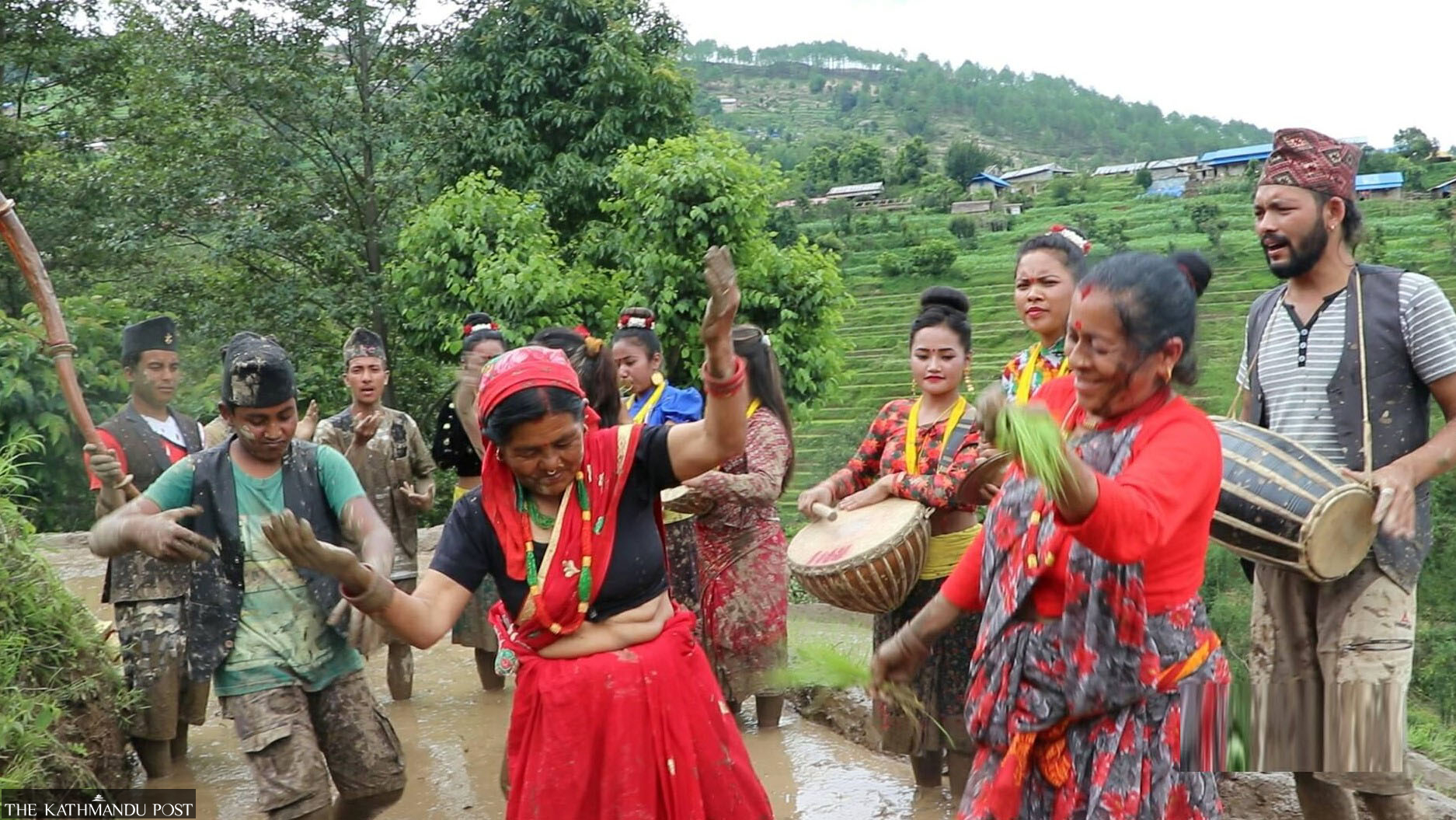 Raj Kumar Karki/TKP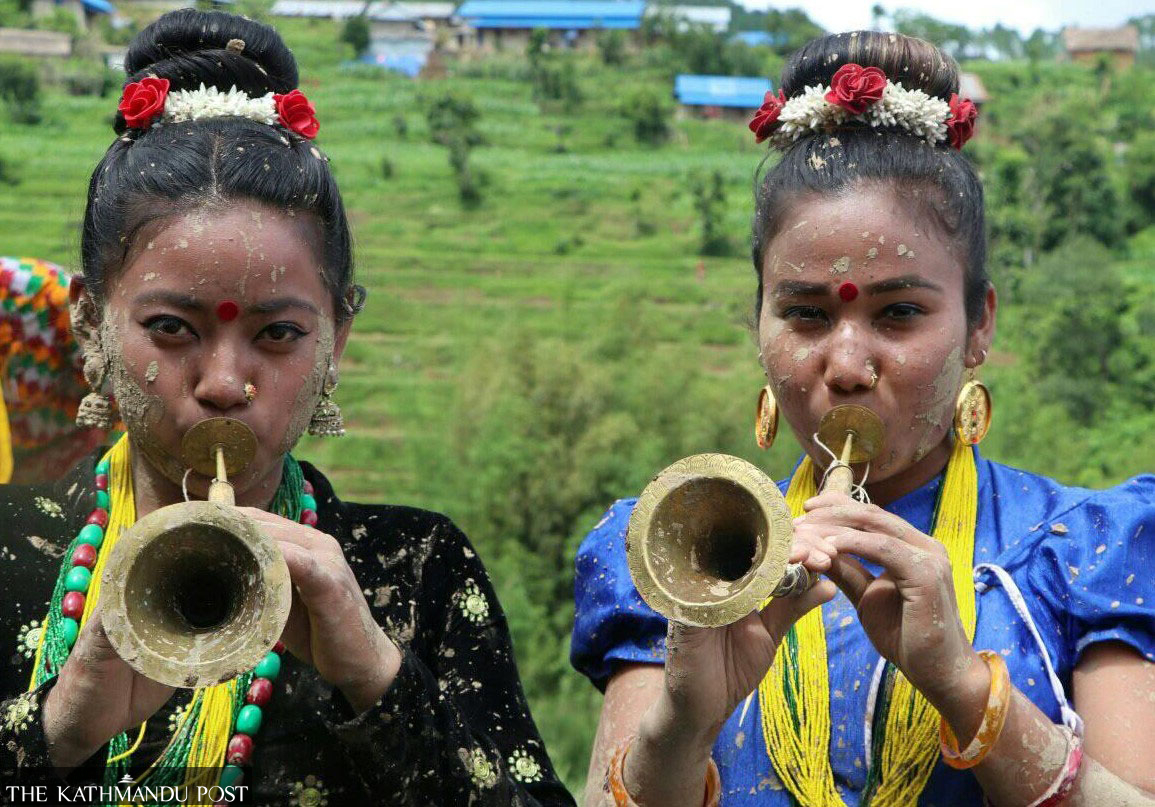 Raj Kumar Karki/TKP
---