Nepal receives 348,000 doses of Covid-19 vaccine under COVAX facility
The vaccines have arrived just as Nepal launched its second phase of inoculation drive.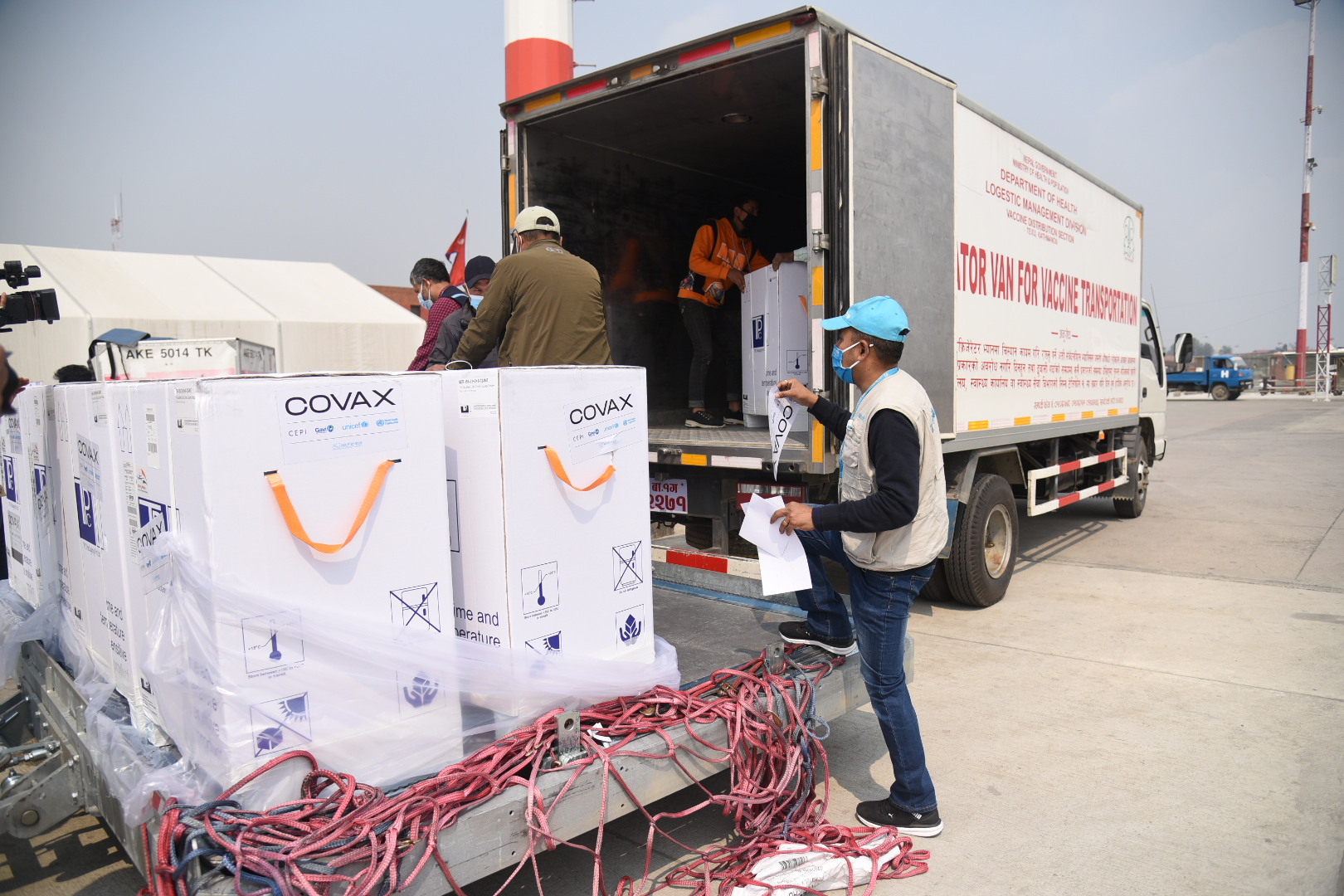 Angad Dhakal/TKP
Published at : March 7, 2021
Updated at : March 7, 2021 20:26
Nepal on Sunday received 348,000 doses of Covid-19 vaccine provided under the COVAX facility.

A Turkish Airlines plane carrying the vaccines landed at Tribhuvan International Airport in Kathmandu at around 11am.
The delivery of COVAX-procured vaccines to Nepal is part of a historic step towards ensuring equitable distribution of COVID-19 vaccines globally, in what will be the largest vaccine procurement and supply operation in history, the United Nations in Kathmandu said in a statement.
"COVAX-supported vaccines provide a critical contribution to the Government of Nepal's National Deployment and Vaccination Plan target to vaccinate roughly 22 million people, among them refugees, migrant returnees and other migrant populations," added the press statement. "With the generous contribution of the Government of India, Nepal was able to commence the vaccination campaign and to date, 429,705 people have been vaccinated."
The COVAX facility is a partnership between CEPI (Coalition for Epidemic Preparedness Innovations), Gavi (Global Alliance for Vaccines and Immunizations), UNICEF and WHO.
"The COVAX facility is made possible through generous donor support from governments, international organisations, foundations and the private sector," said the UN in the statement. "The COVAX facility is generously funded by partner governments, including the Governments of Australia, Finland, France, Germany, Japan, Korea, Norway, Qatar, Saudi Arabia, Switzerland, the United Kingdom, the United States and the European Union as well as foundations and corporations."
Earlier in the day, Prime Minister KP Sharma Oli launched the second phase of the nationwide Covid-19 vaccination drive by taking the jab at Tribhuvan University Teaching Hospital in Maharajgunj, Kathmandu.
The WHO has said it will eventually provide 12 million doses of the vaccine under its COVAX programme, sufficient for six million people (around 20 percent of Nepal's population).
The UN said that Nepal's development partners are committed to working with Nepal through the pandemic recovery period to ensure that no one is left behind.
"Supporting the vaccination of everyone living in Nepal through COVAX will go a long way to restoring normalcy, preventing the loss of social and economic gains made and paving the way for socio-economic recovery," the UN added. "Development partners congratulated Nepal for being among the first countries in the world to have launched COVID-19 vaccination efforts in January 2021. They reiterated their solidarity with Nepal, as exemplified by the arrival of the first COVAX vaccine contribution."
Here are some photos by the Post's Angad Dhakal.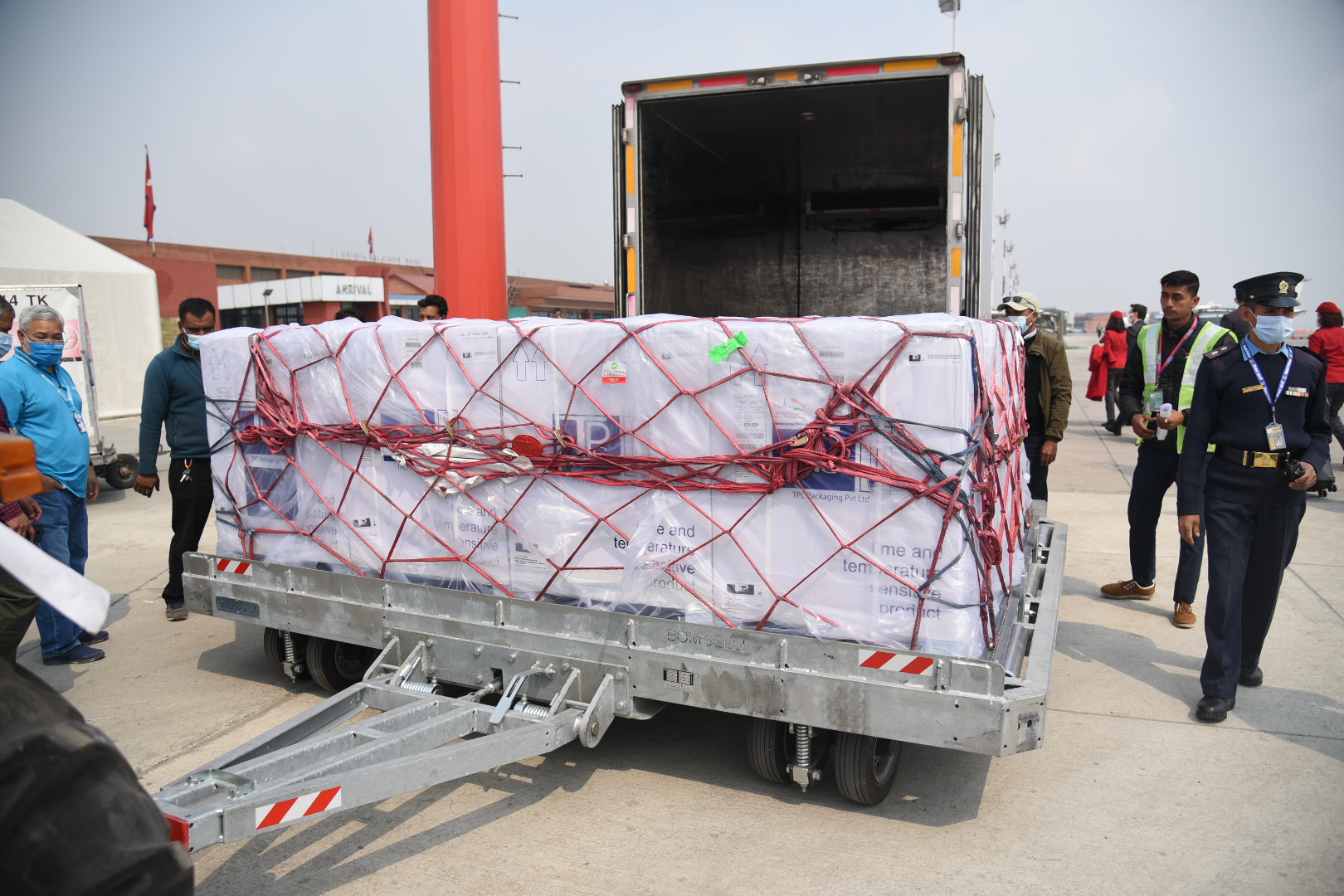 Angad Dhakal/TKP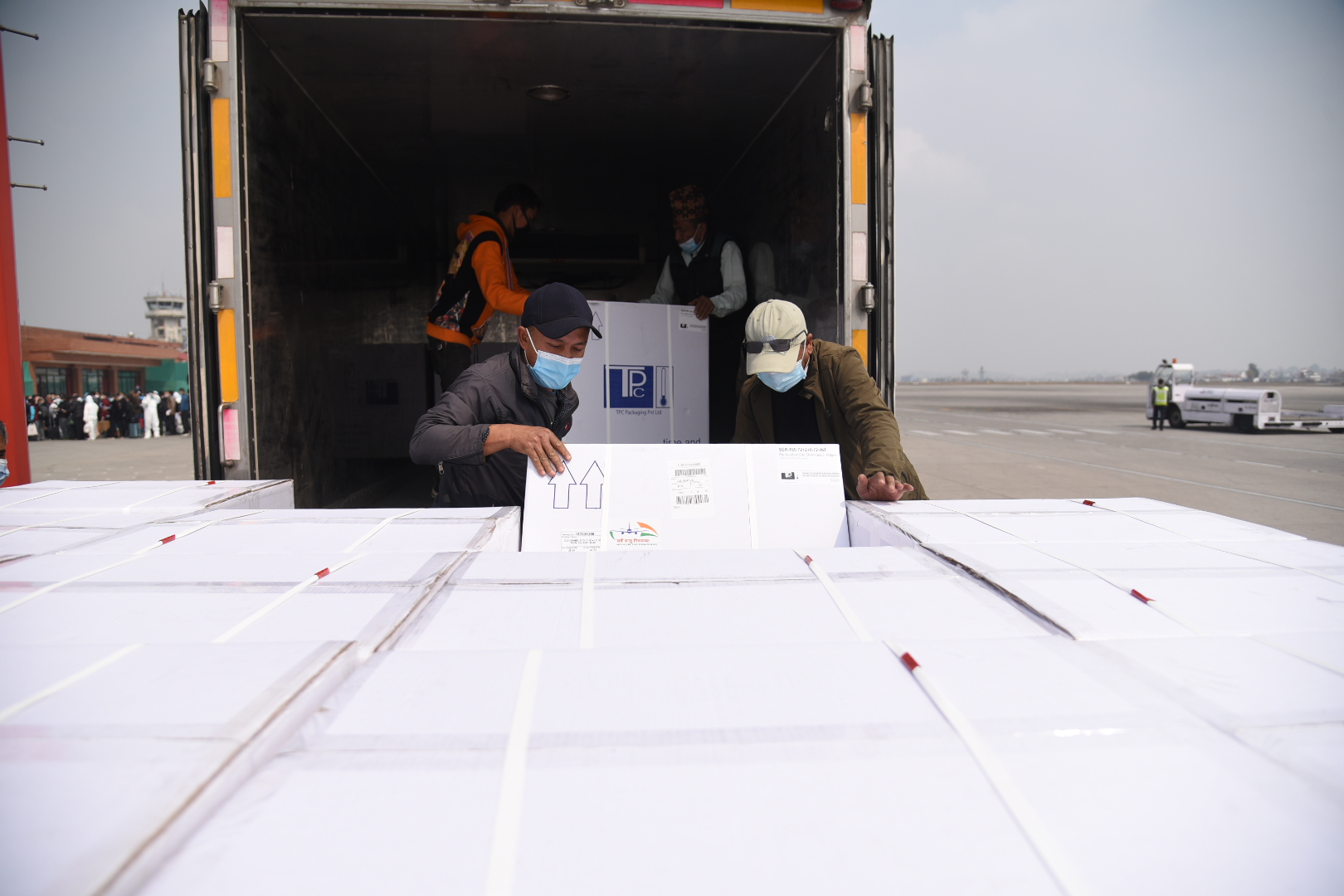 Angad Dhakal/TKP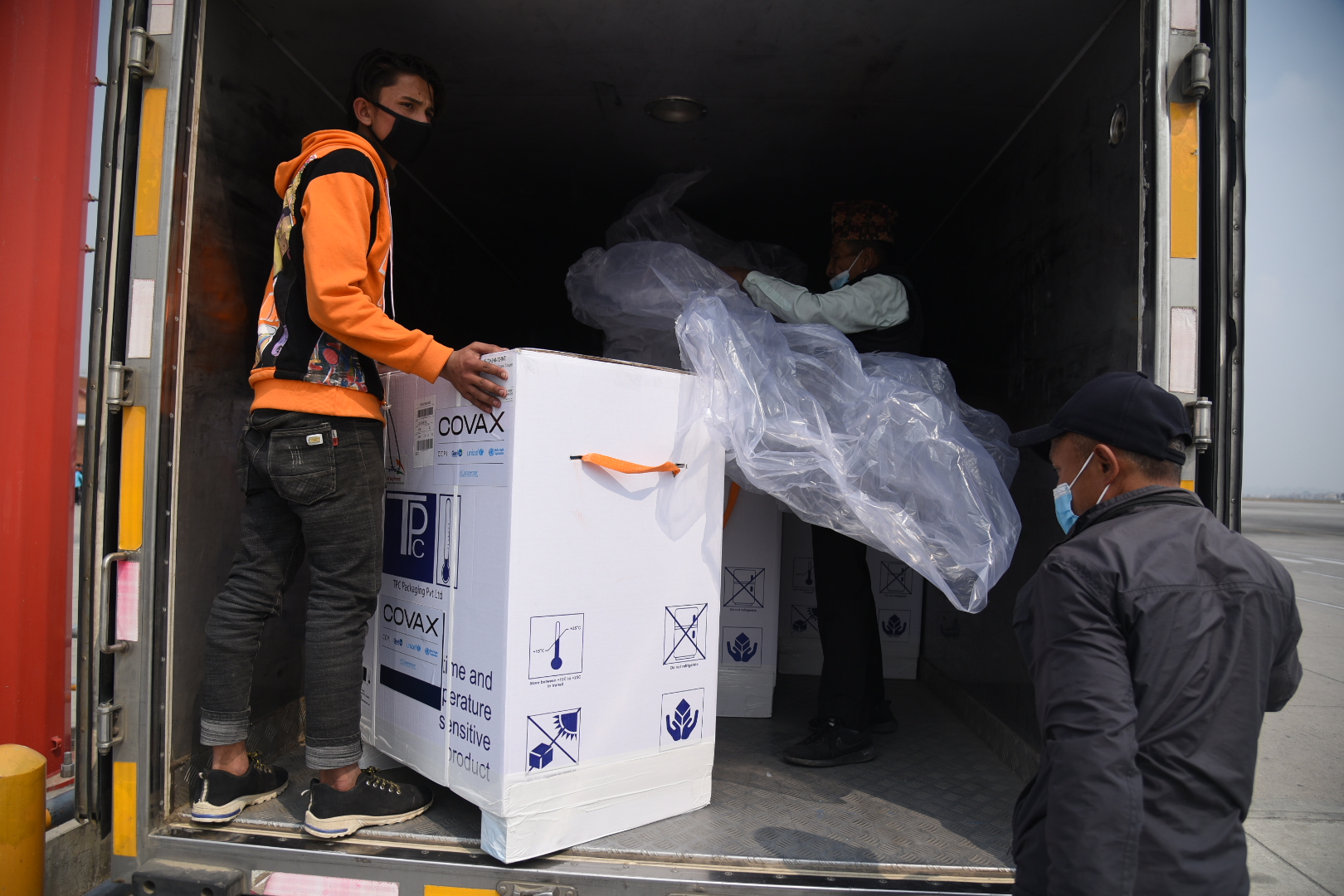 Angad Dhakal/TKP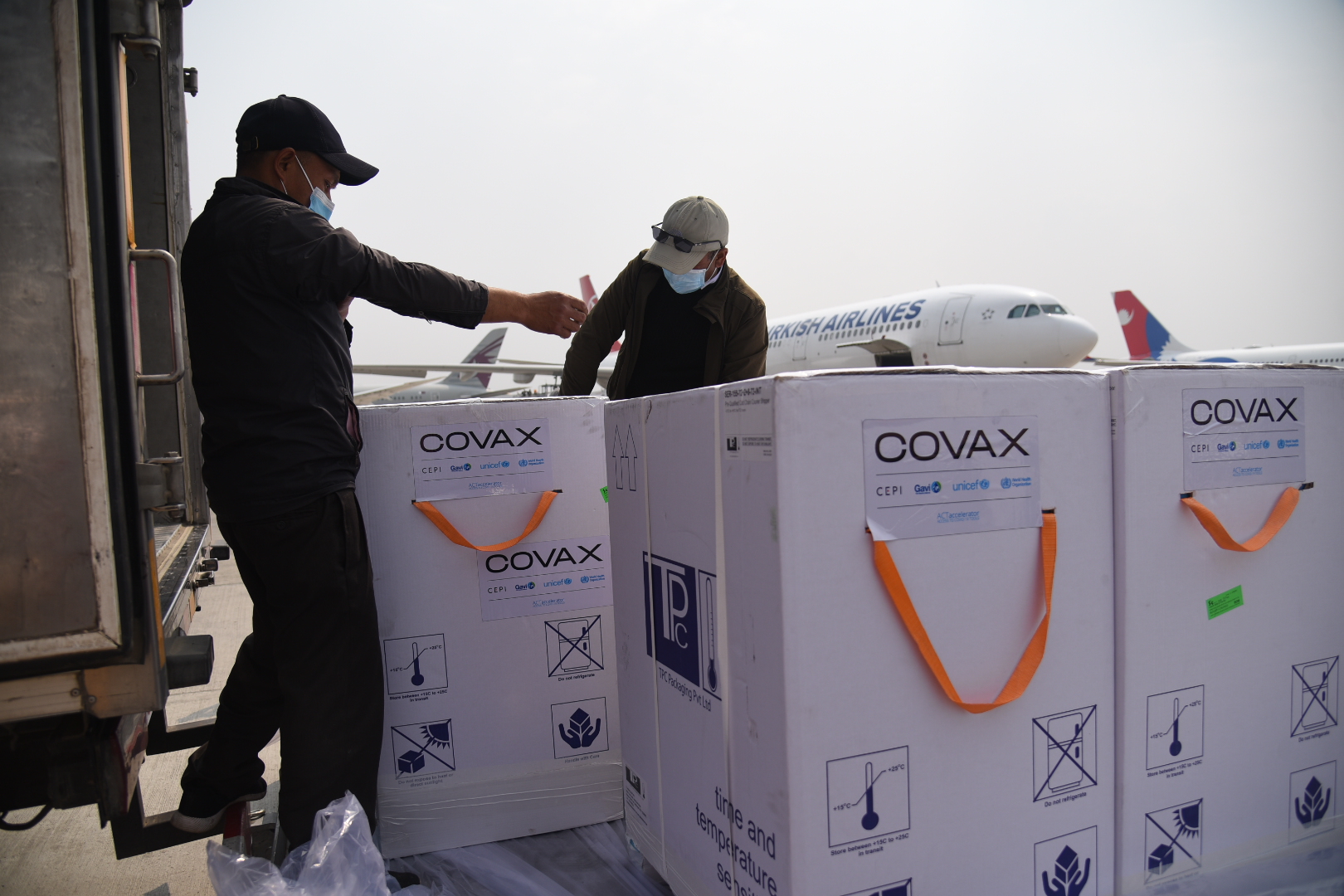 Angad Dhakal/TKP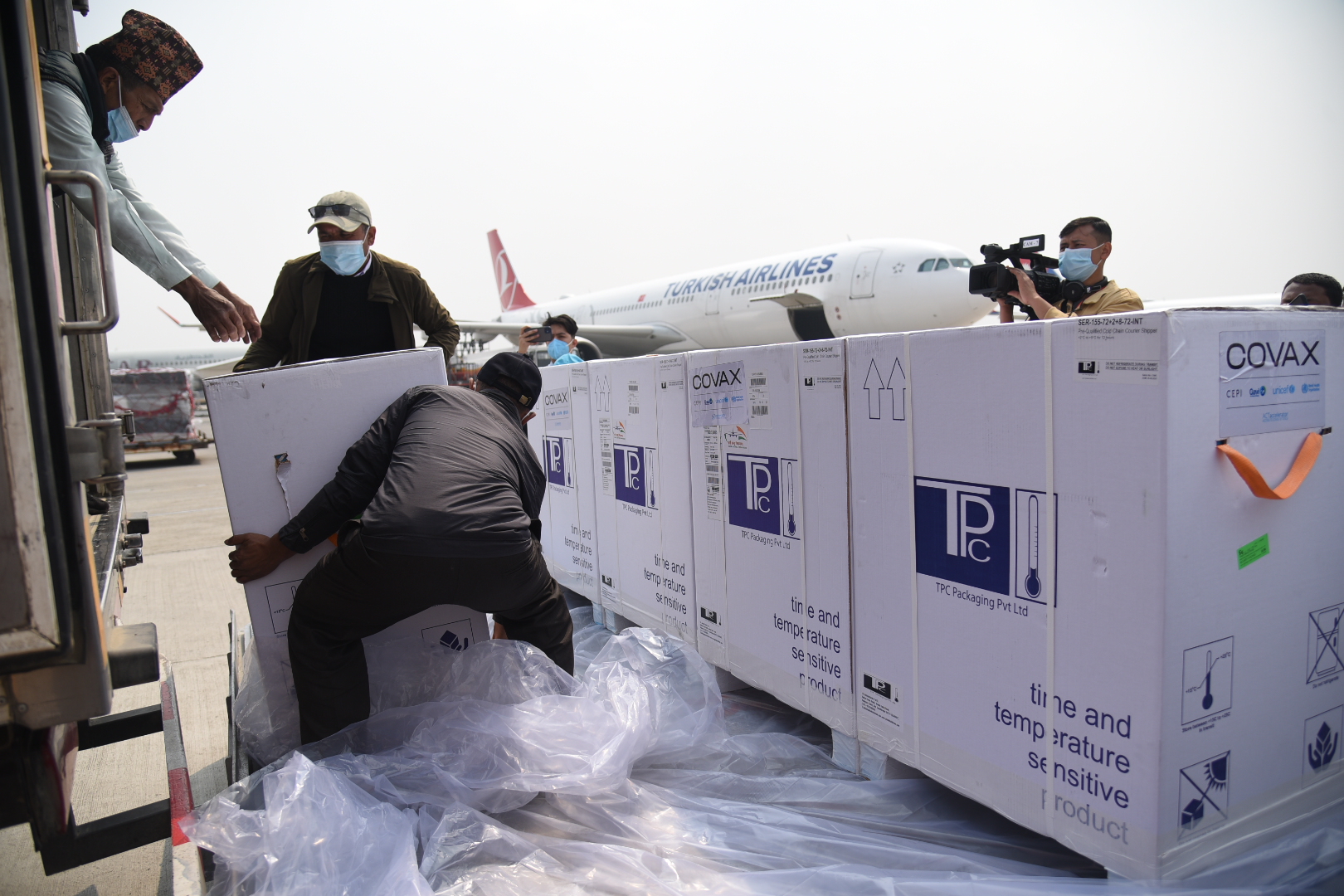 Angad Dhakal/TKP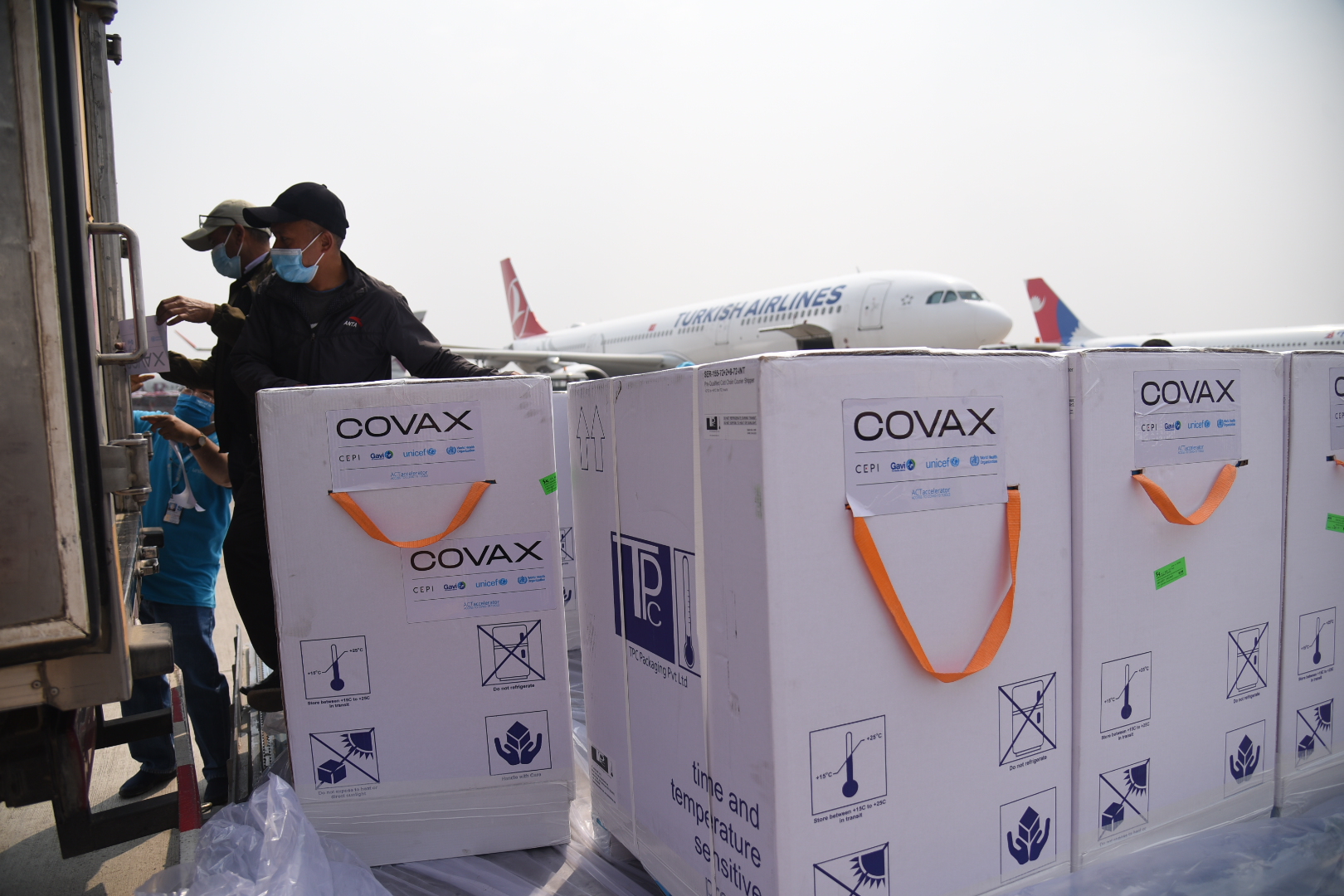 Angad Dhakal/TKP
This article has been updated to include a statement from the United Nations.
---