Civil society members protest Myanmar security forces' crackdown on pro-democracy protests
The protest was organised in front of the Myanmar embassy in Lalitpur, two days after the United Nations said that 38 people were killed during the protests in the Southeast Asian country.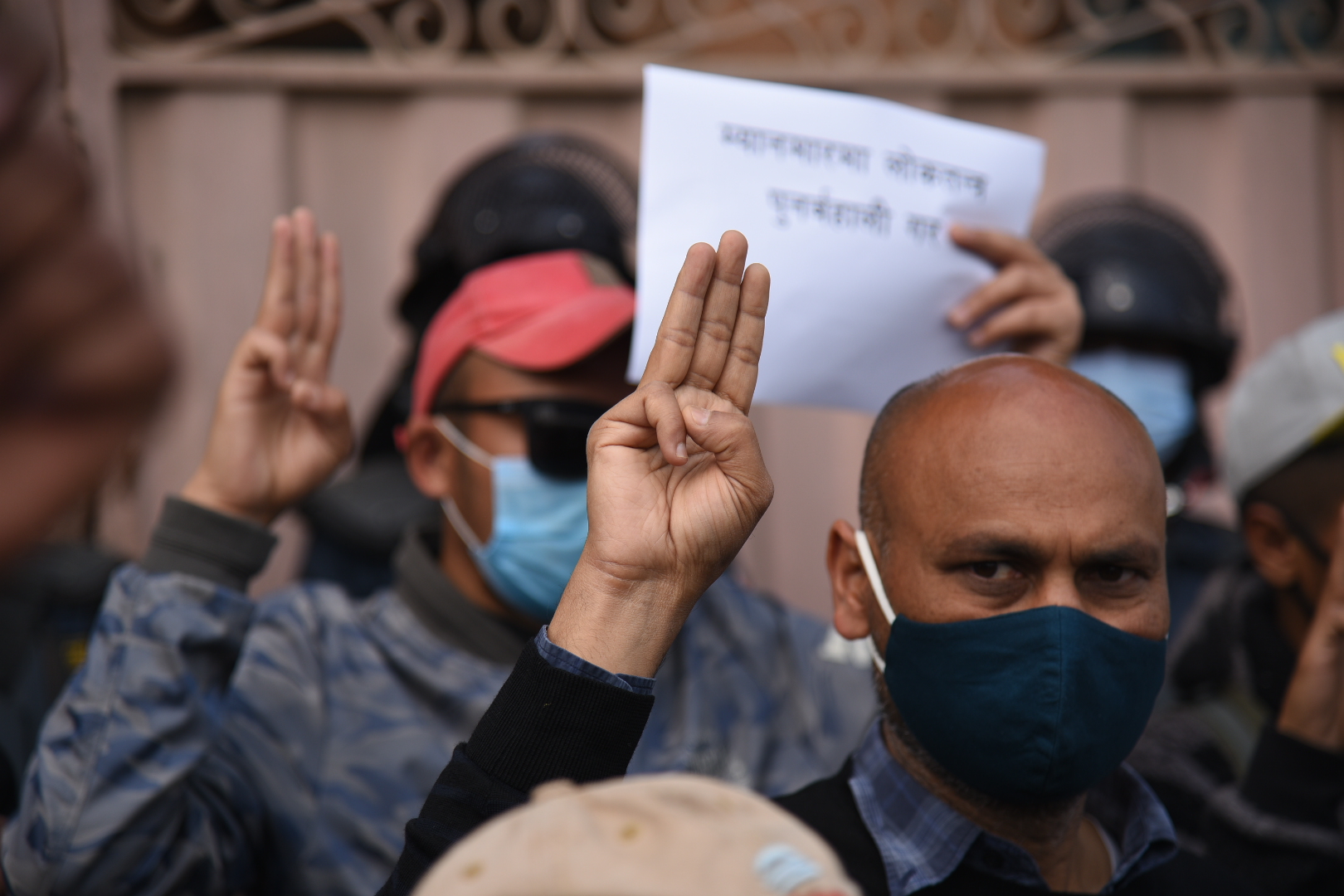 Angad Dhakal/TKP
Published at : March 5, 2021
Updated at : March 5, 2021 11:55
Civil Society members under the banner of Brihat Nagarik Andolan on Friday organised a protest in front of the Embassy of Myanmar in Bhaisepati, Lalitpur, against the Myanmar security forces crackdown on pro-democracy demonstrators and to show solidarity with the people of Myanmar in their fight for democracy.

The United Nations on Wednesday said that 38 people were killed in Myanmar as the military quelled protests in several towns and cities, the most violent day since demonstrations against last month's military coup first broke out.
Myanmar's military seized power on February 1 in a coup against the democratically elected government of Aung San Suu Kyi, who was detained along with other leaders of her National League for Democracy (NLD) party.
Nepal's response, however, was criticised by many, saying it failed to stand up to democratic values in reacting to the military coup, as the government stopped short of showing concern over the risk of reversal of democratic reforms in the Southeast Asian country. Nepal has not issued any statement of late even as security forces in Myanmar continue their crackdown on protesters.
Meanwhile, the international community including the United Nations, the United States, Britain, Australia and the European Union have condemned the military's coup and detentions and its declaration of a state of emergency.
Here are some photos of the protest outside the Myanmar embassy by Post photojournalist Angad Dhakal.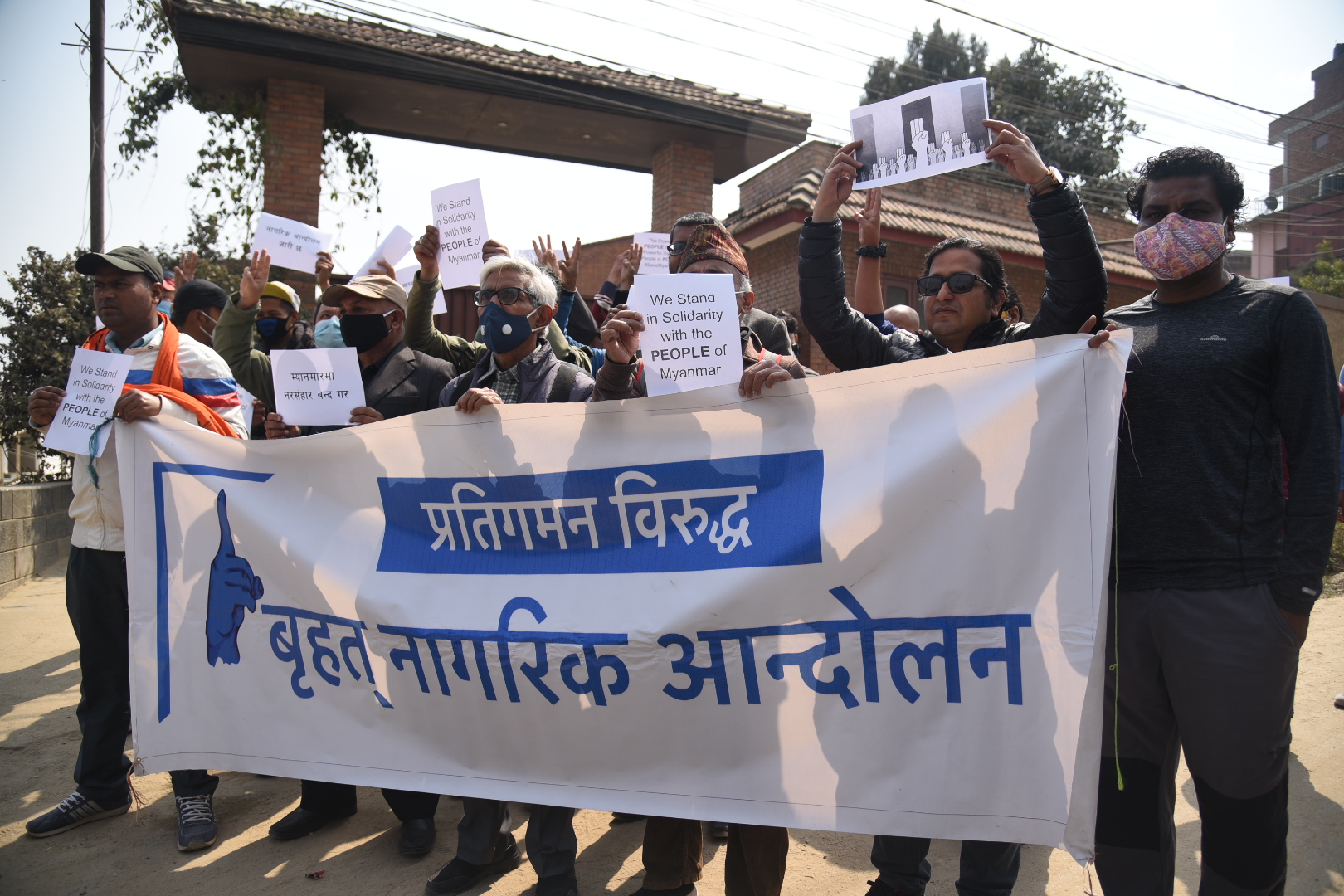 Angad Dhakal/TKP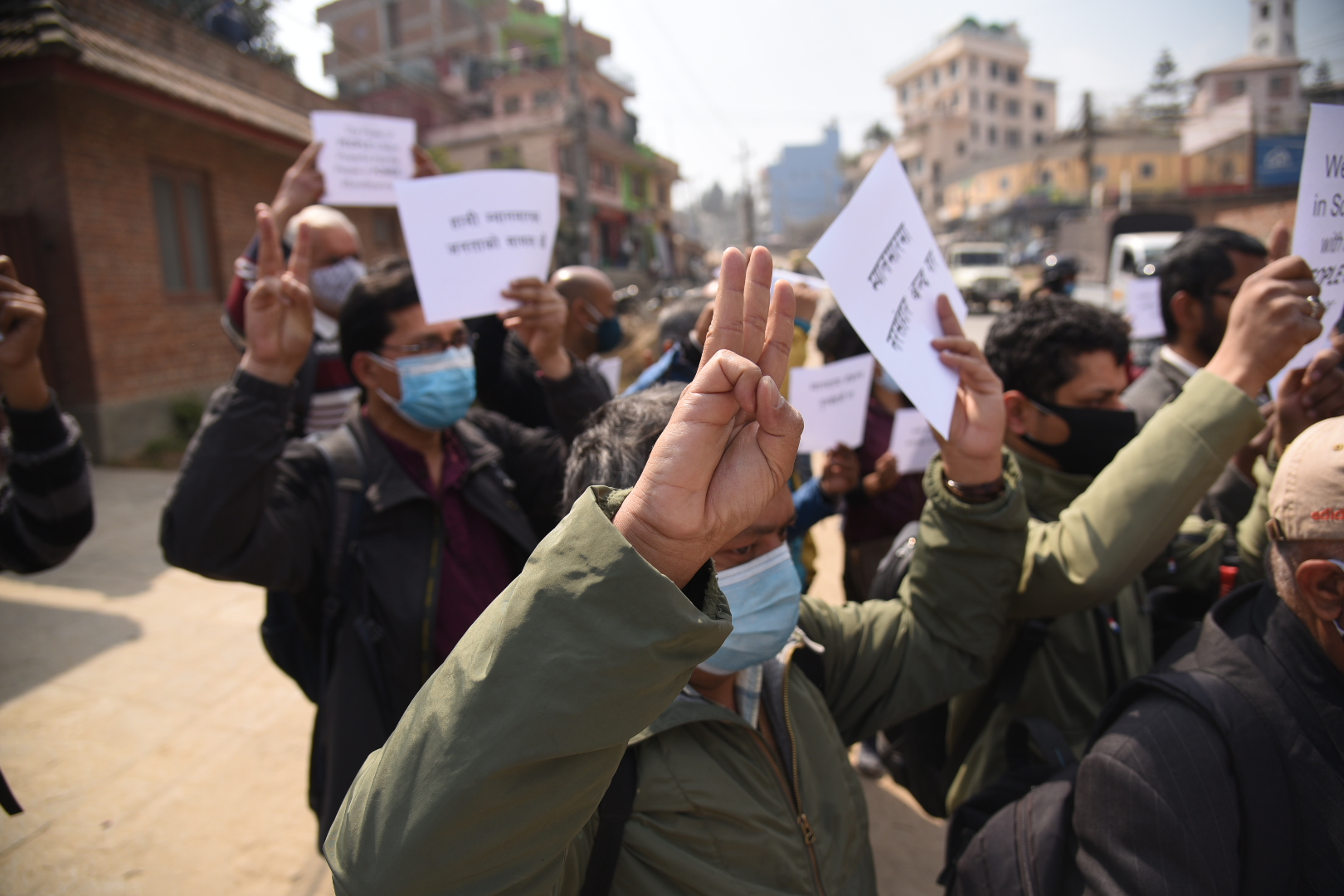 Angad Dhakal/TKP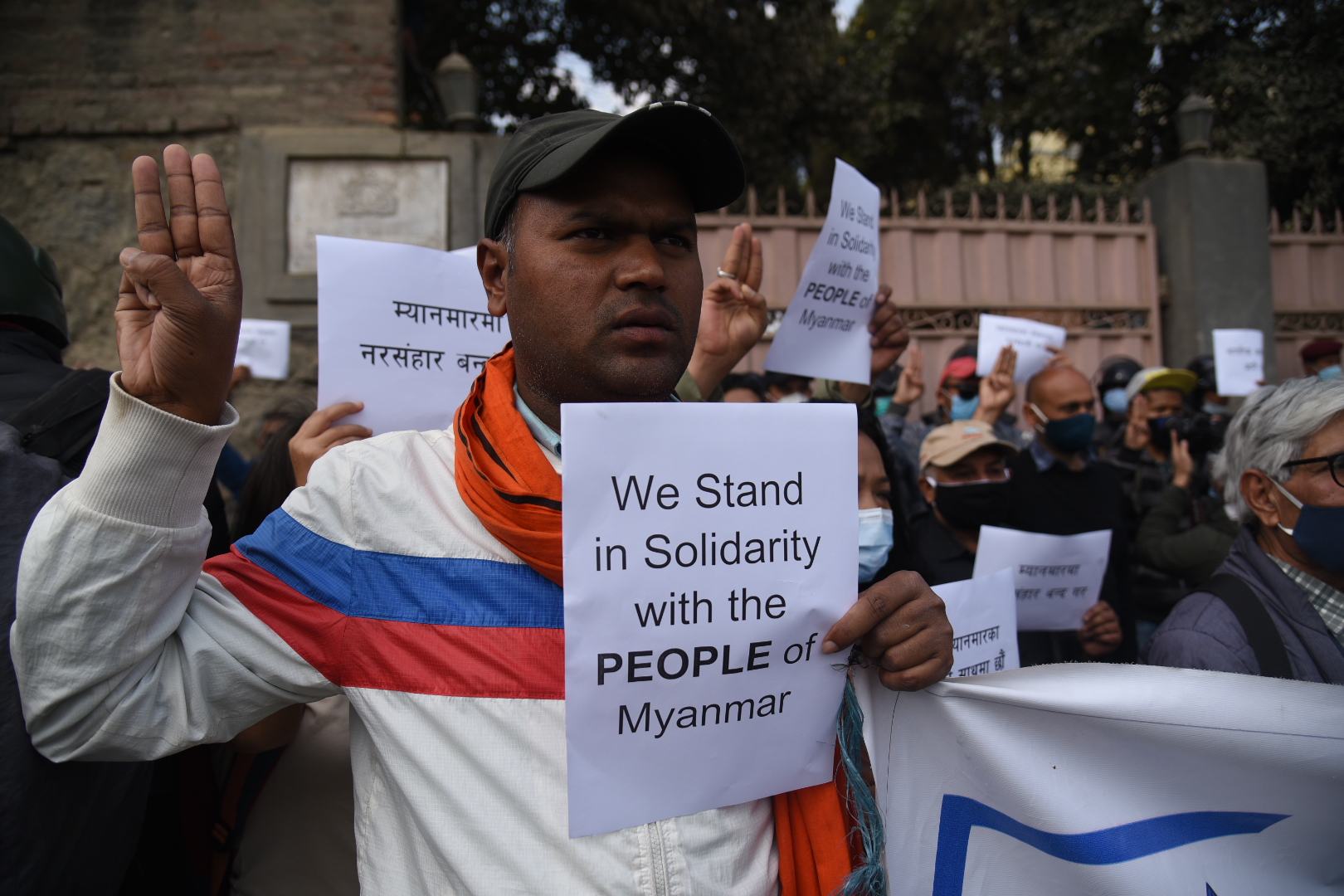 Angad Dhakal/TKP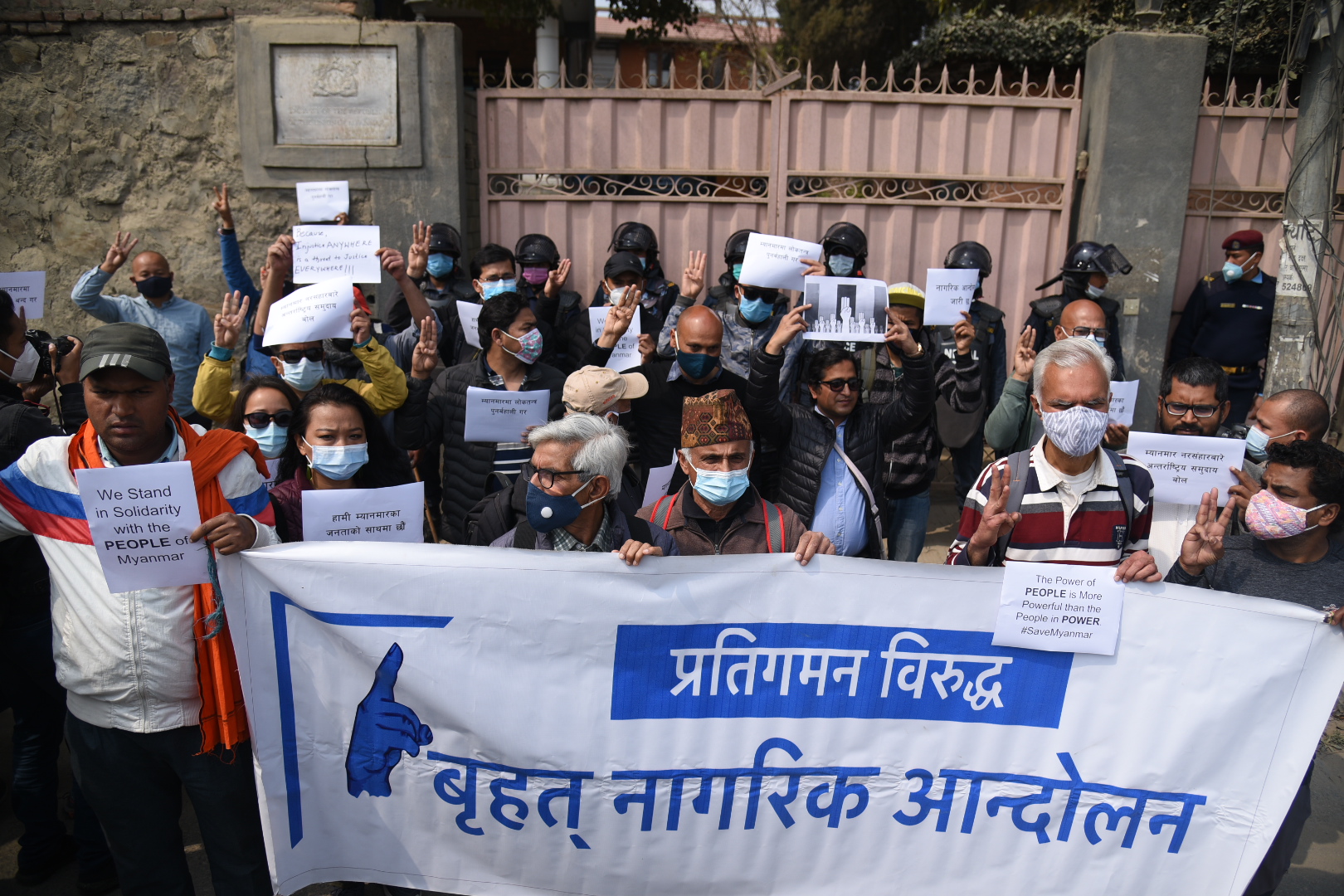 Angad Dhakal/TKP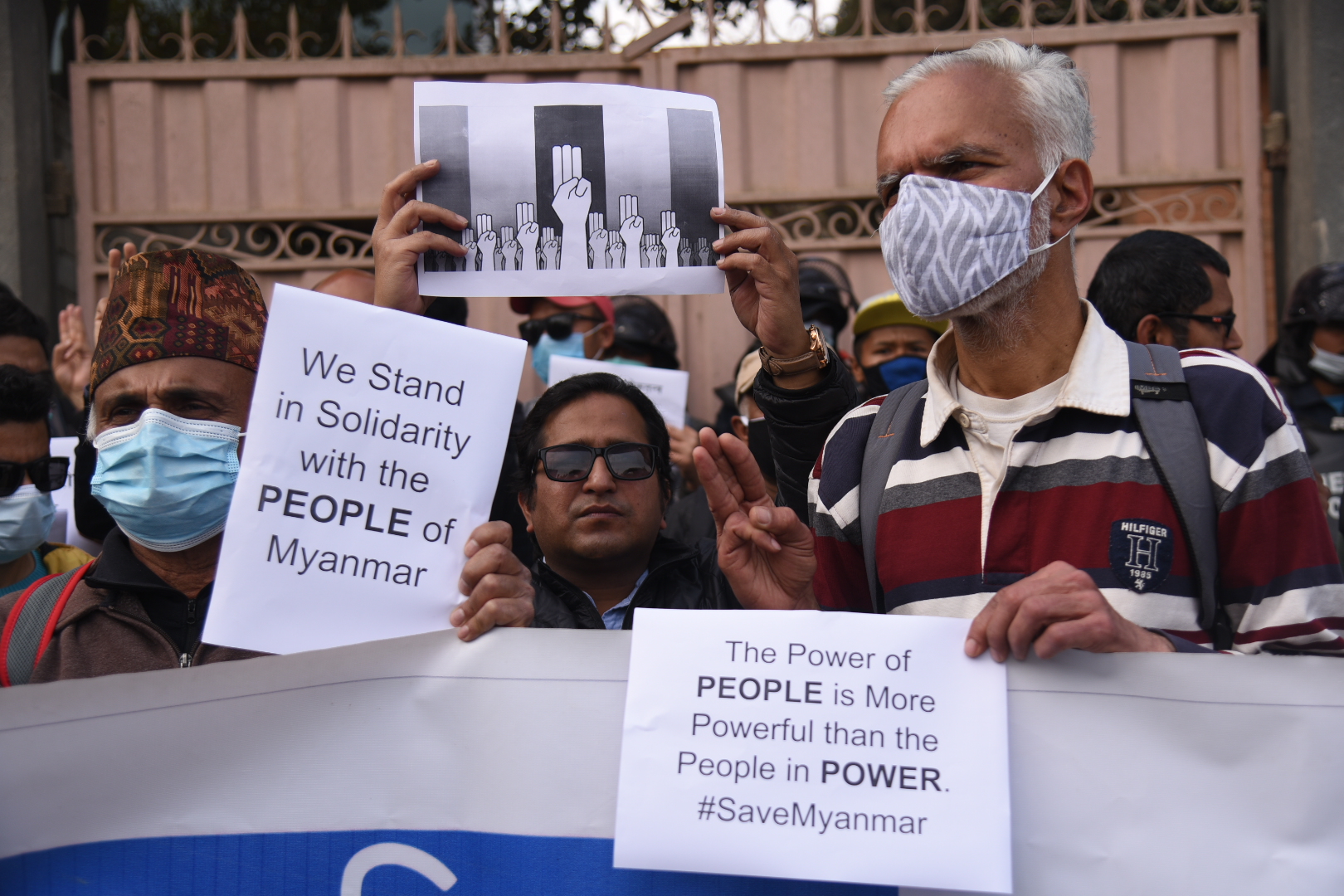 Angad Dhakal/TKP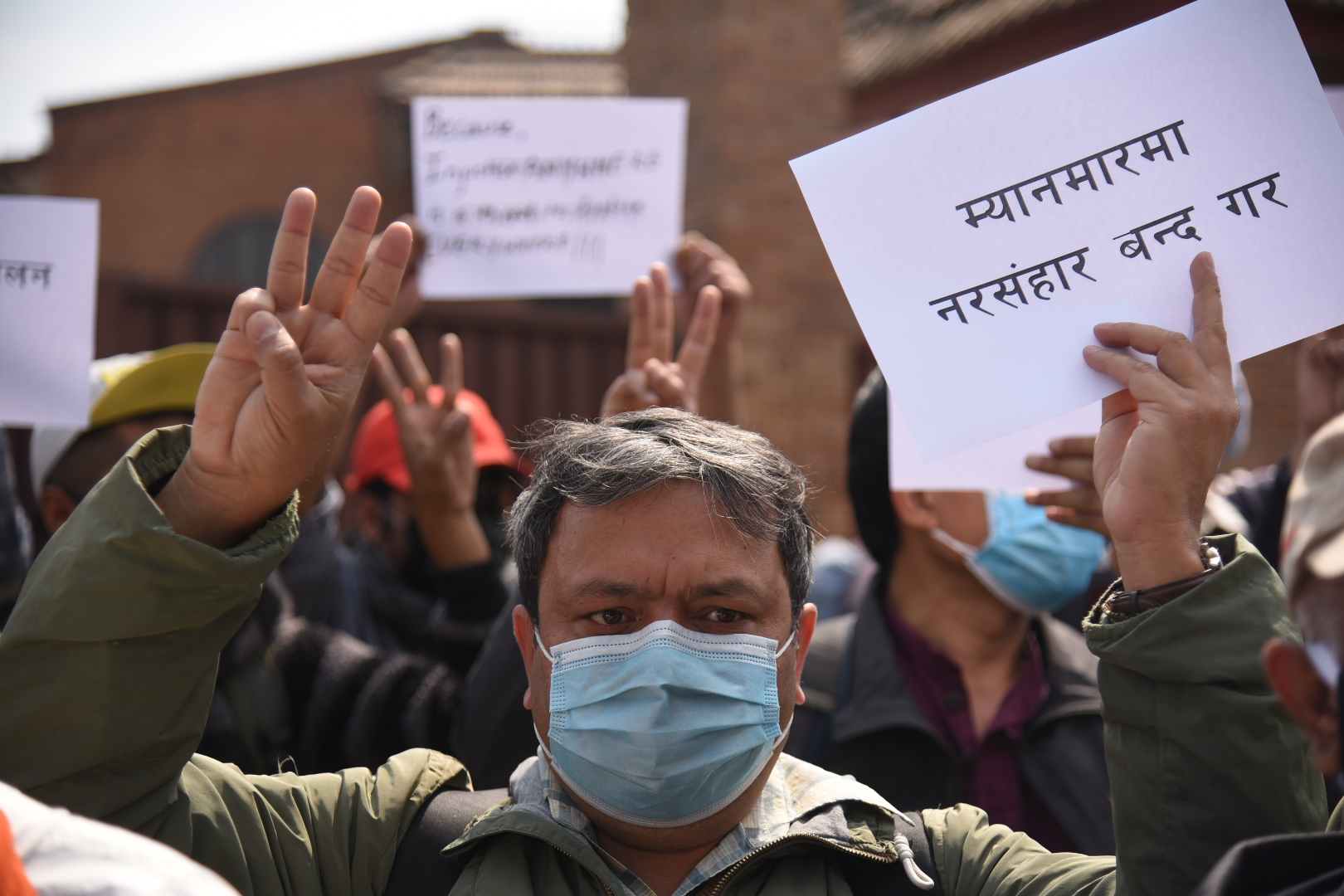 Angad Dhakal/TKP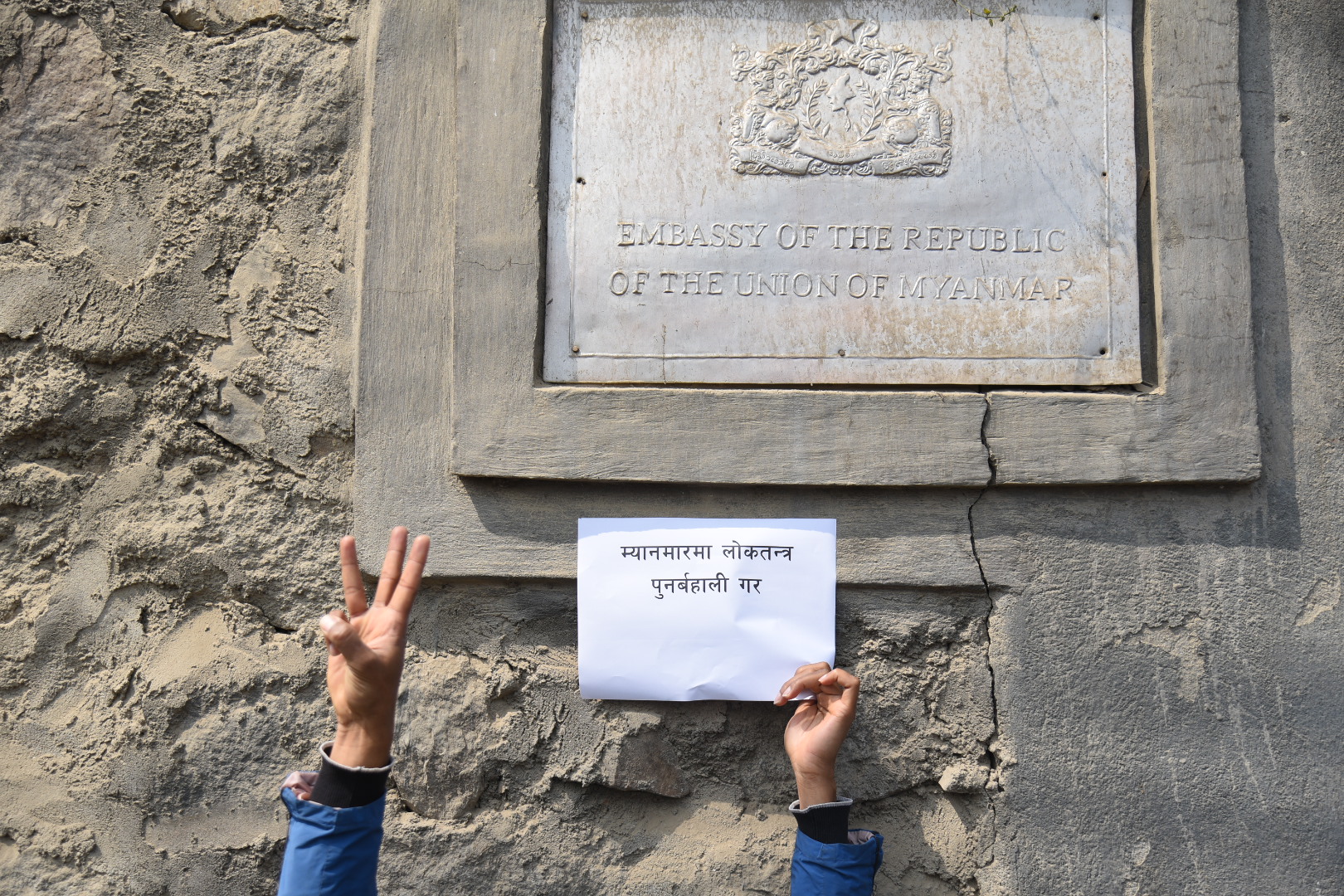 Angad Dhakal/TKP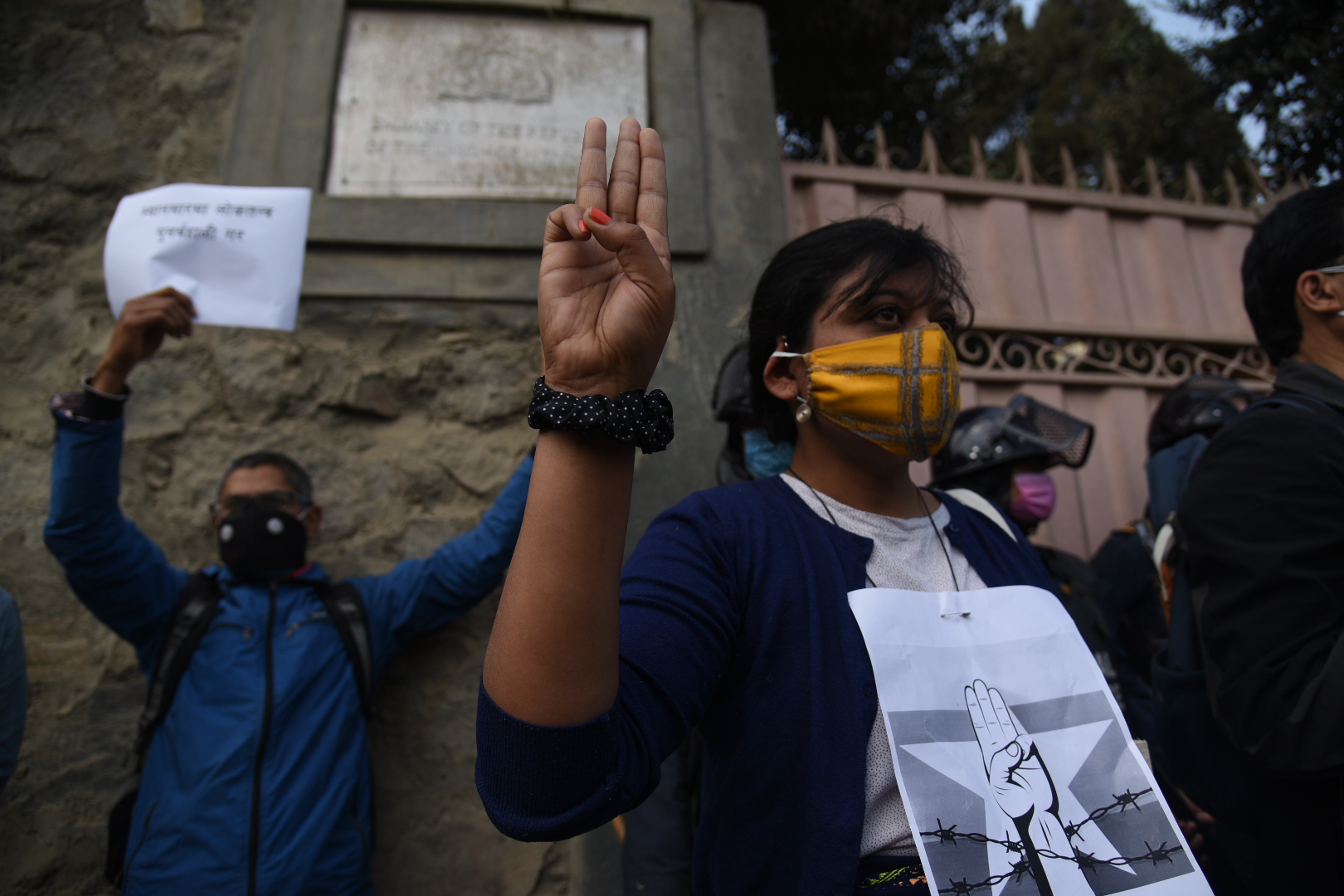 Angad Dhakal/TKP
---