With the festival season over, people leave for India seeking work
Nepal-India border at Jamunaha in Nepalgunj is overcrowded as migrant workers, often with whole families, go to India for work.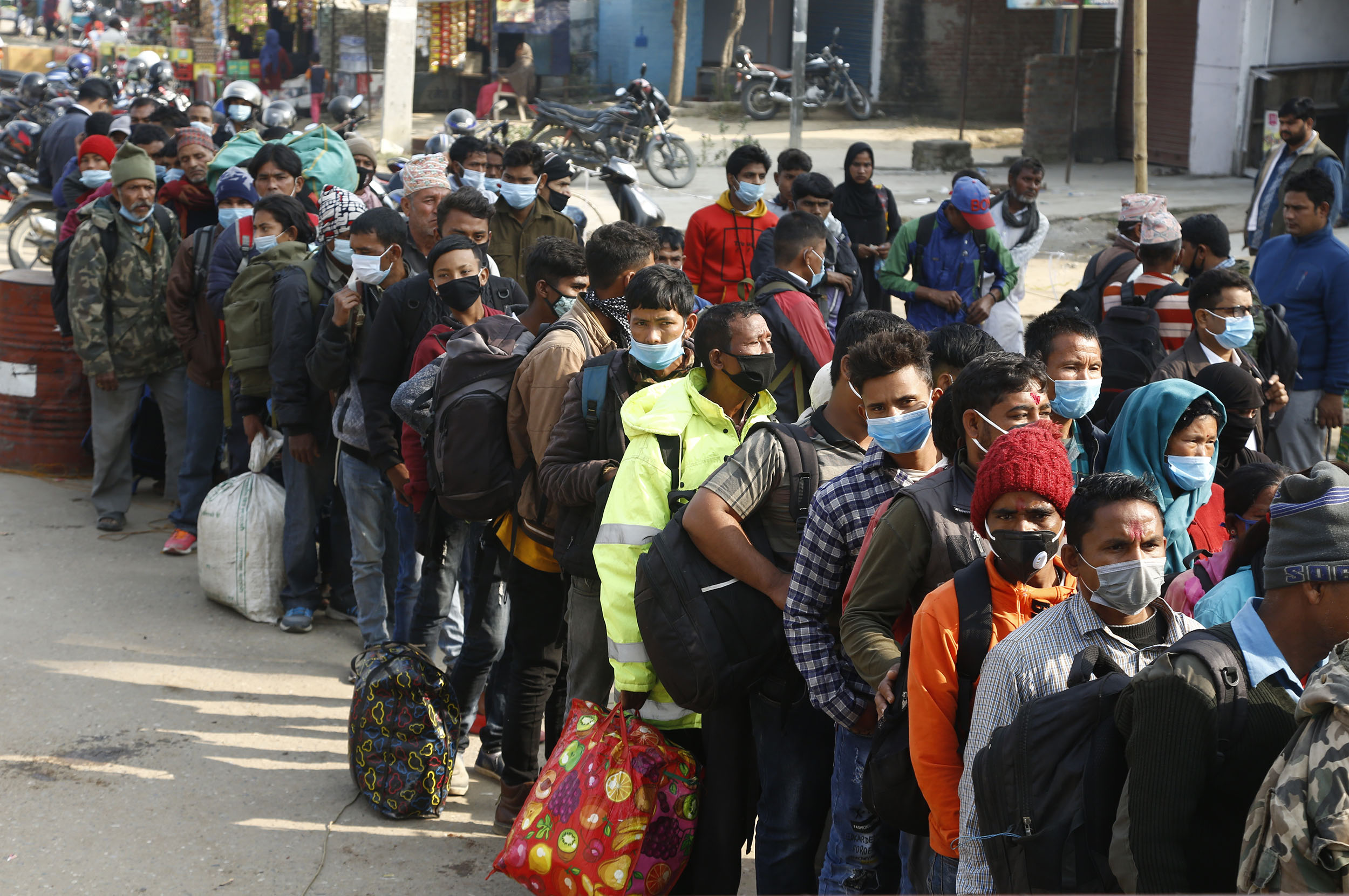 Prakash Chandra Timilsena/TKP
Published at : November 21, 2020
Updated at : November 21, 2020 12:59
With the festival season over, Nepali migrant workers are crossing the Nepal-India border in Province 5.
Despite the continuing spread of the coronavirus, the movement of people across the border has not stopped. According to the area police office at Jamunaha, hundreds come and go every day without even maintaining distance.
Most of the people are returning after celebrating the festival.
"I come home only to celebrate Dashain and Tihar," said Anil Pariyar of Surkhet who lives in India.
With not enough employment opportunities available at home, he was leading 12 unemployed youths from his village to India. "There are opportunities to work in India, therefore I am taking them with me," Pariyar said.
The migrant workers are often taking with them festival dishes and local foods.
Shankar Bista, 60, of Dailekh has been living in India since childhood. Having crossed the border to earn a living since childhood, he visits his family during the festive season.
Bista said, " I have made a big package of local rice, soybean and other goods to take back to India."
Here are some photographs taken by Post photographer Prakash Chandra Timilsina at the Nepal- India border at Jamunaha.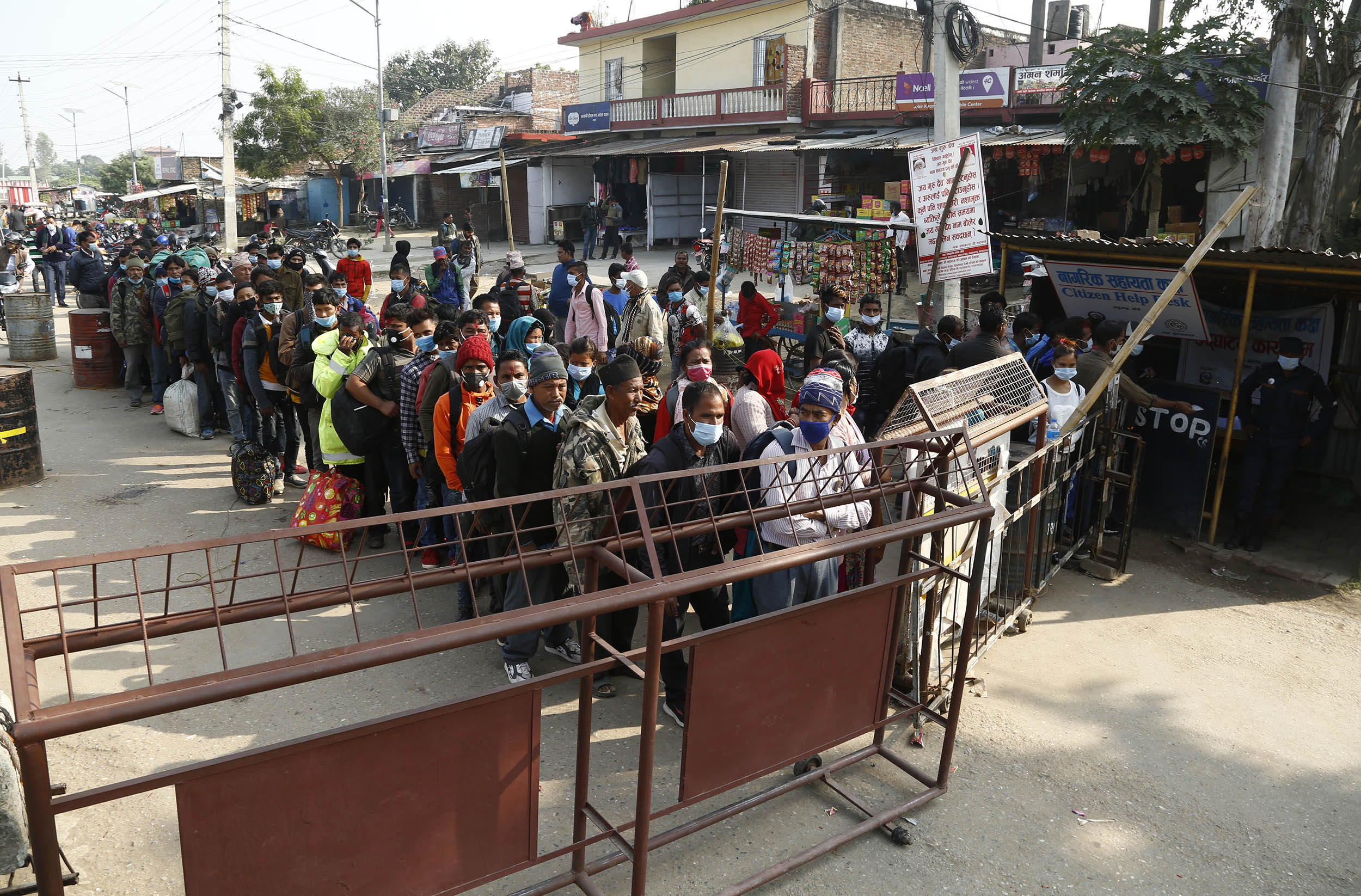 Prakash Chandra Timilsena/TKP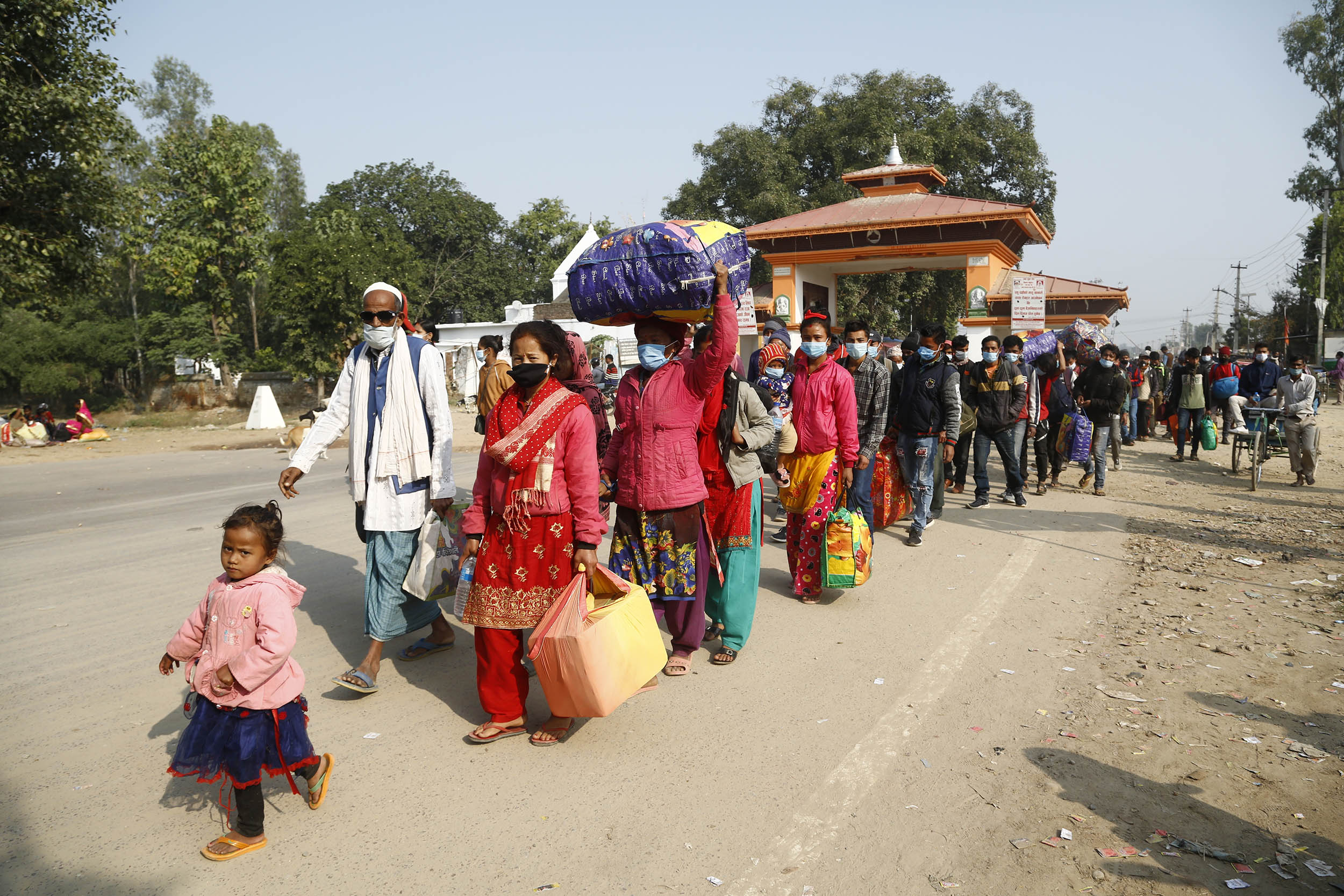 Prakash Chandra Timilsena/TKP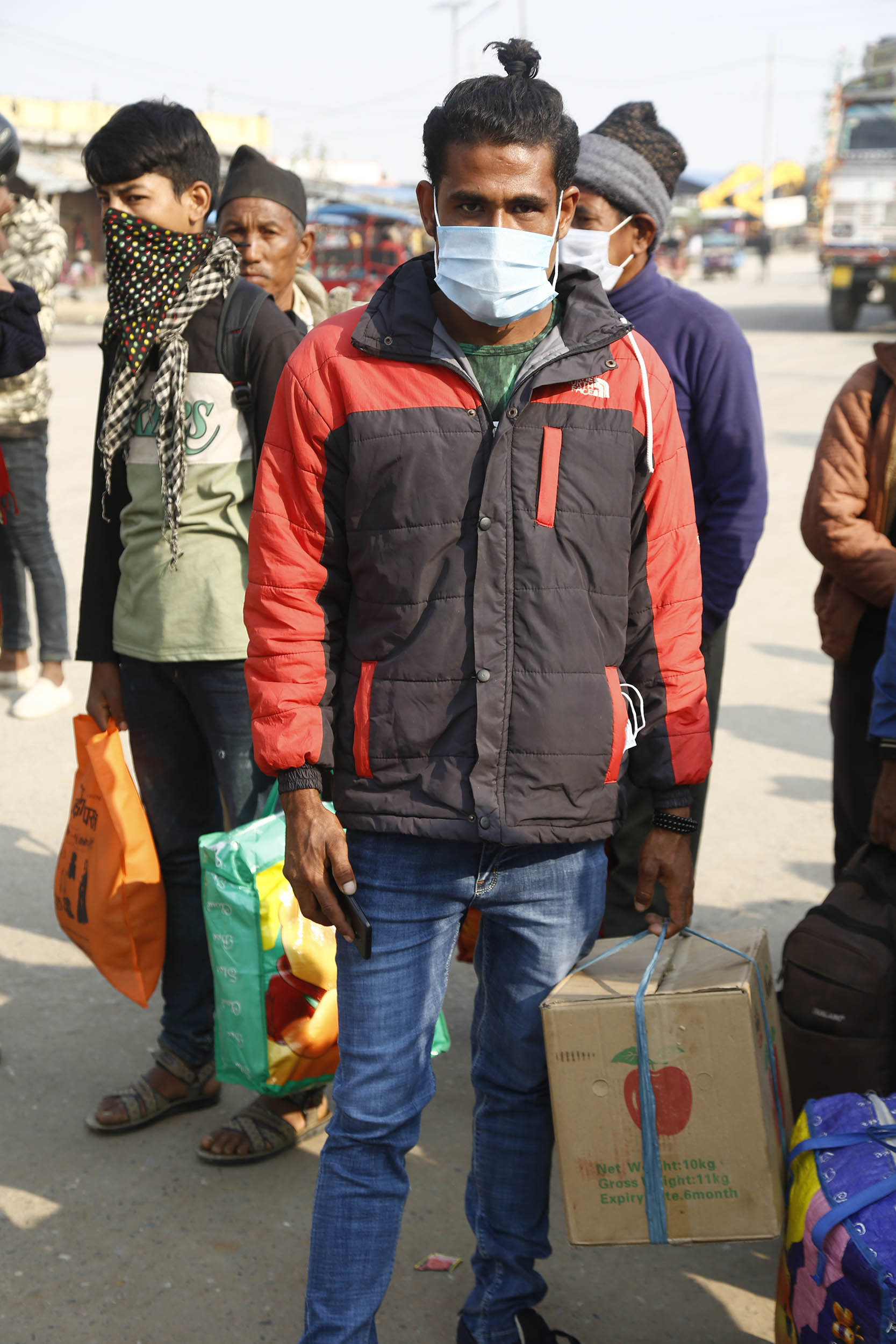 Prakash Chandra Timilsena/TKP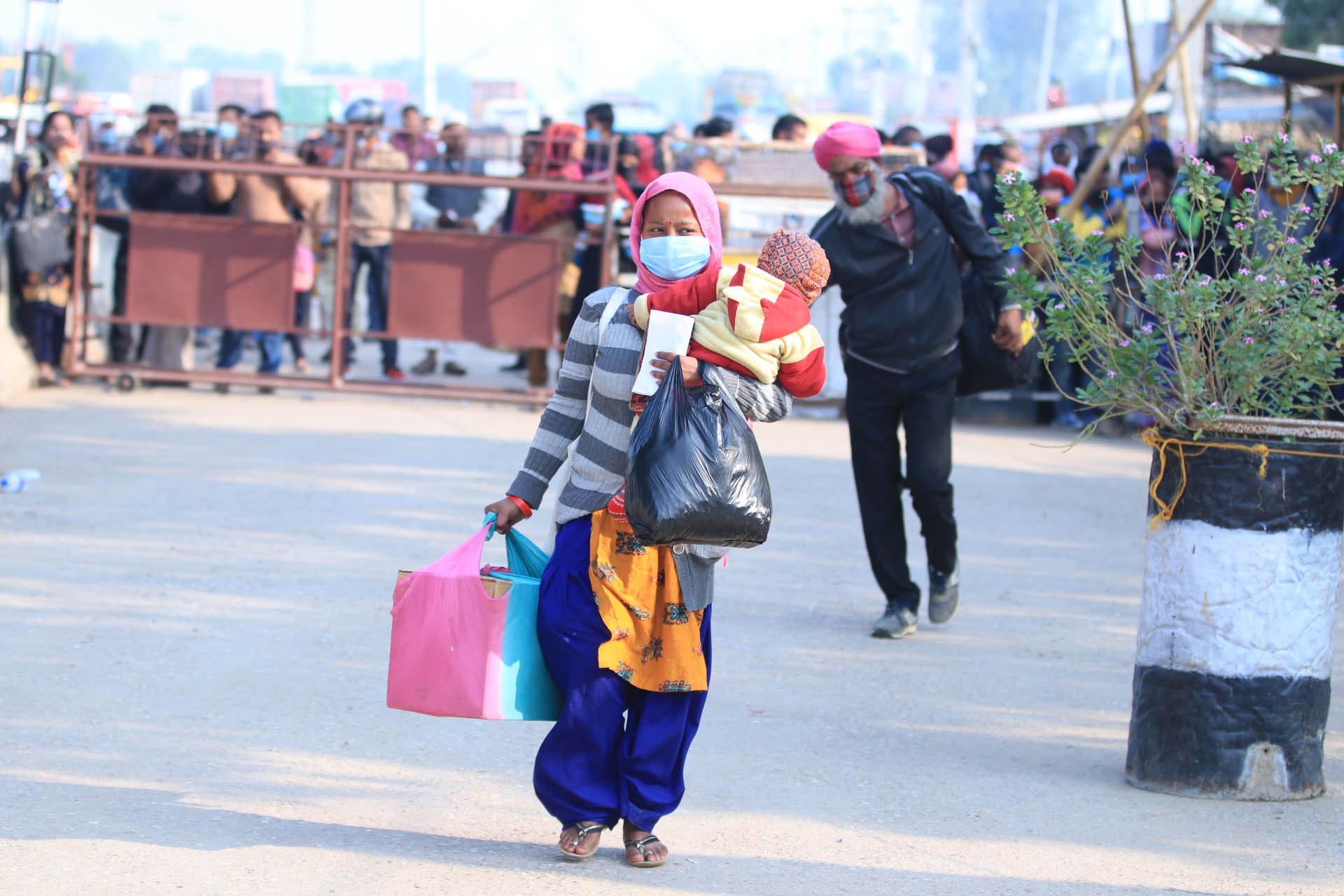 Prakash Chandra Timilsena/TKP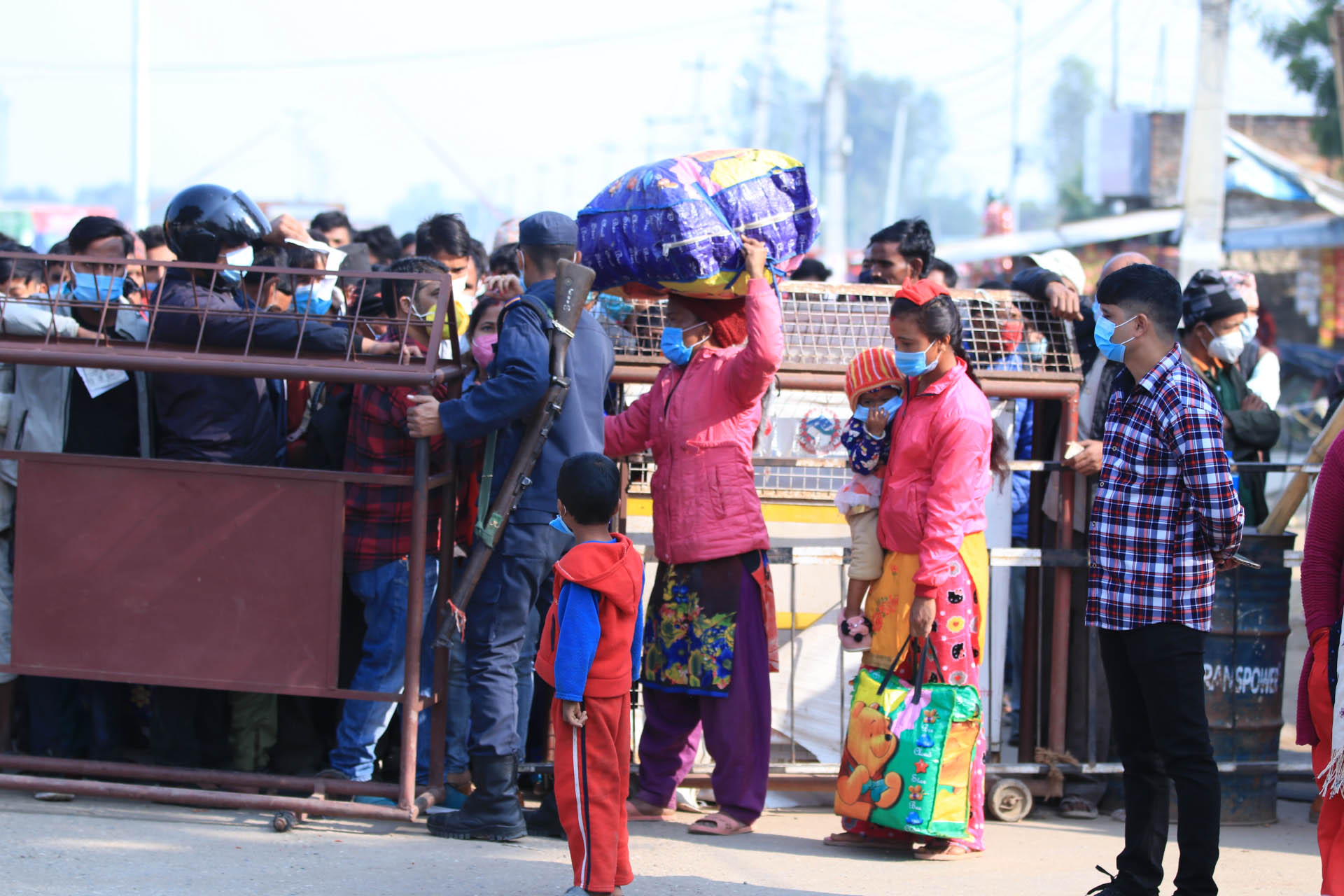 Prakash Chandra Timilsena/TKP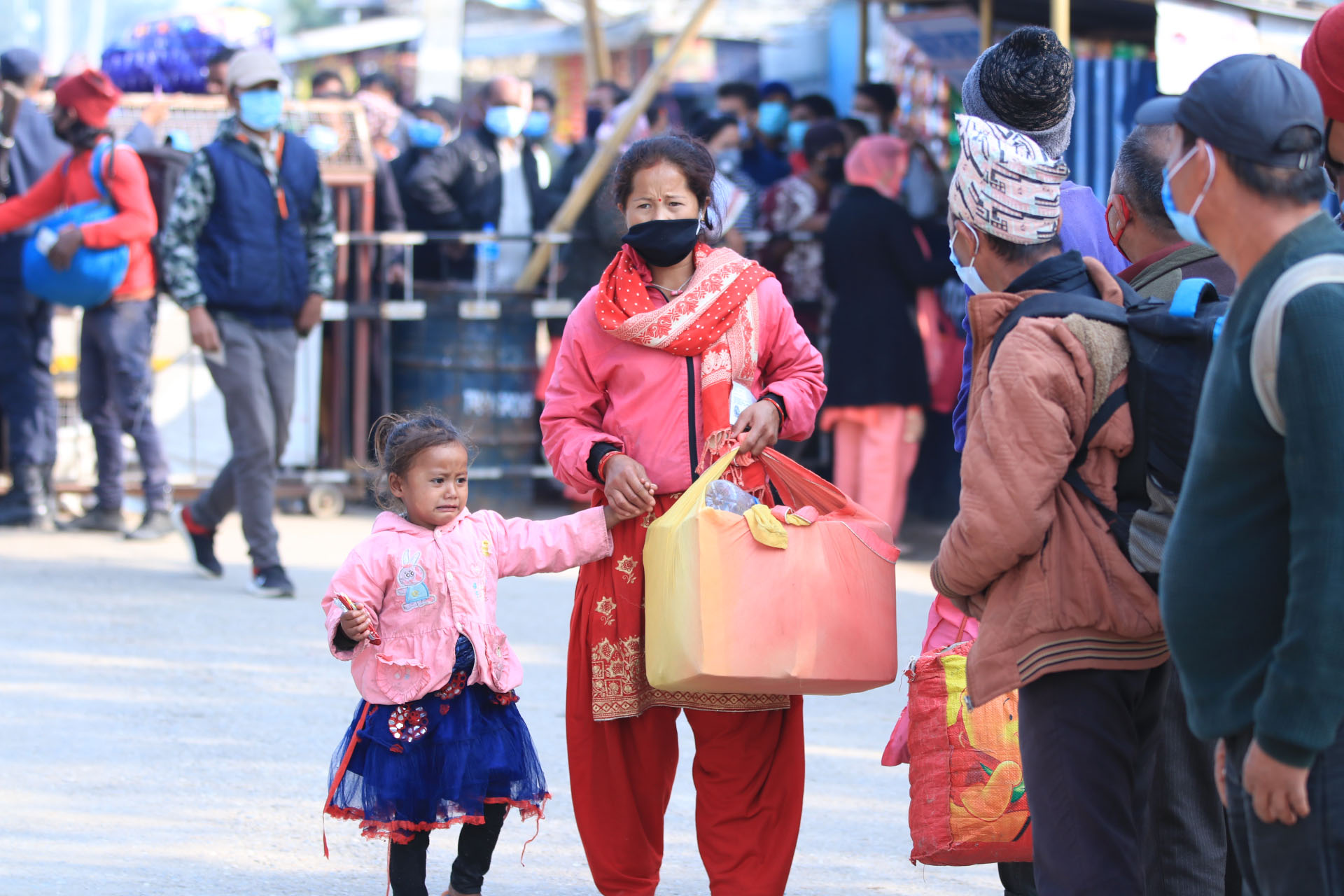 Prakash Chandra Timilsena/TKP
---