Once upon a time in Maha Shivaratri
These photos show the celebration of Shivaratri in Pashupati Temple, one of the holiest shrines of the Hindus, at a different period in history.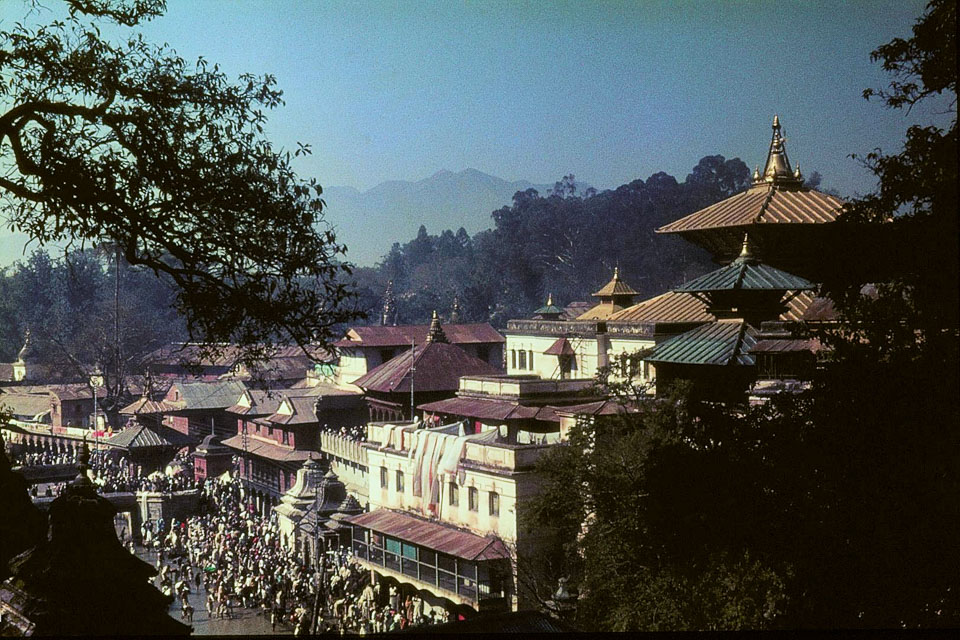 Devotees at the Pashupatinath Temple during Shivaratri in 1969. Nepal Photo History Project/Peace Corp
Published at : February 20, 2020
Updated at : March 6, 2020 13:13
Mahashivaratri, also known as "Night of the Shiva", is observed every year on the 14th day of the waning moon in the Nepali month of Falgun. This festival is largely celebrated by people following Hinduism.

According to Hindu mythology, this festival is celebrated for the life of Lord Shiva, one of the triumvirates of the Hindu pantheon, who is believed to have drunk poison to save humankind and gods from annihilation. Shivaratri is one of the four nights known as Kaalratri, Moharatri, Sukharatri and is regarded as one of the greatest festivals in the holy scriptures of the Hindus—the Puranas.
During this day, Pashupatinath Temple witnesses a large surge of Sadhus (holy sage) and devotees on the premises to offer their worship. Also, the devotees all over the country celebrate the great festival of Mahashivaratri by worshipping Lord Shiva at various rivers, ponds and temples.
The religious belief is that if one offers milk, Dhaturo (a kind of intoxicating plant) and 'Belpatra' to Lord Shiva and observes night-long fasting, he/she will receive divine blessings.
The following photos, captured by US Peace Corps volunteers in the 1960s and 70s, show people worshipping Shiva with great enthusiasm at a different period in history.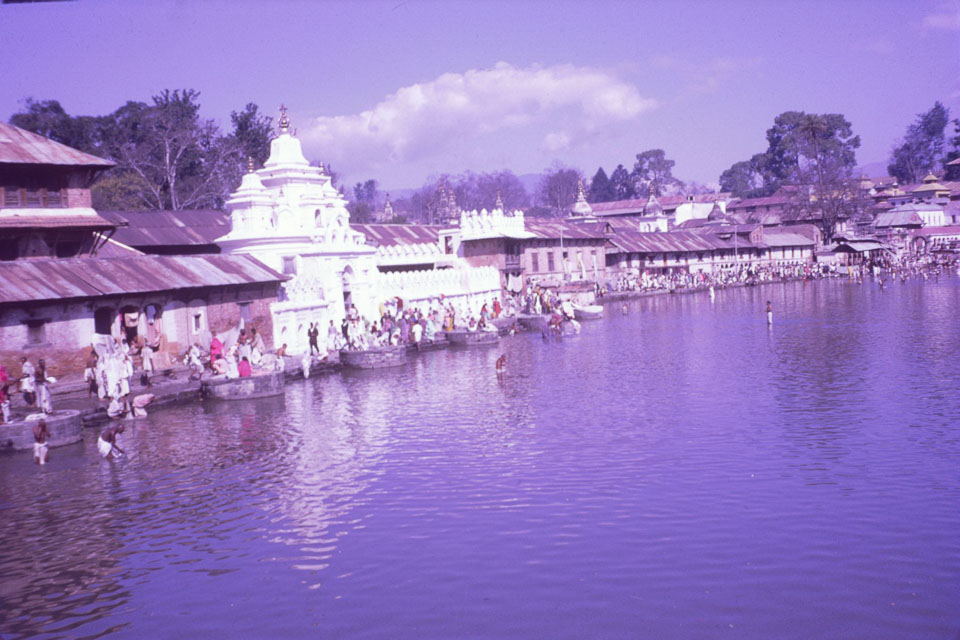 People bathe at the ghats near Pashupatinath temple during Shivaratri circa 1968-1969. Nepal Photo History Project/Peace Corp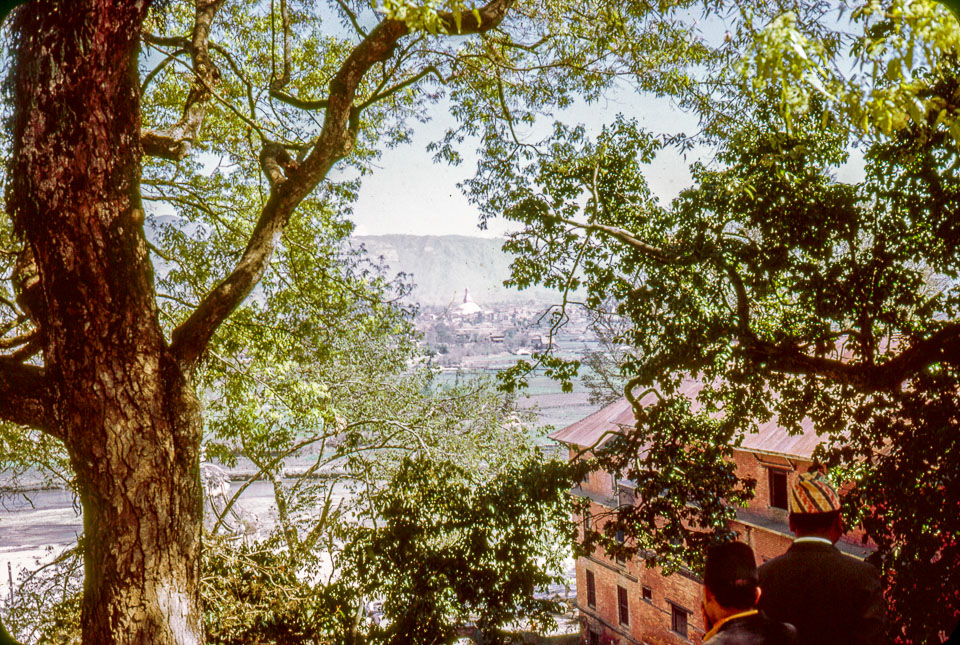 A view of Bouddhanath seen from Pashupatinath in 1973. Nepal Photo History Project/Peace Corp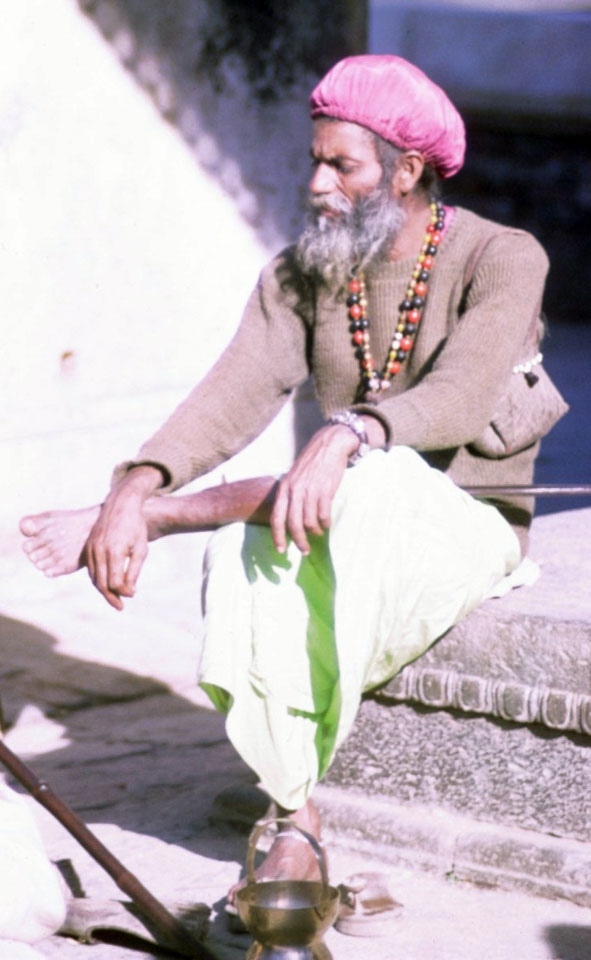 A Sadhu rests at Pashupatinath circa 1968-1969. Nepal Photo History Project/Peace Corp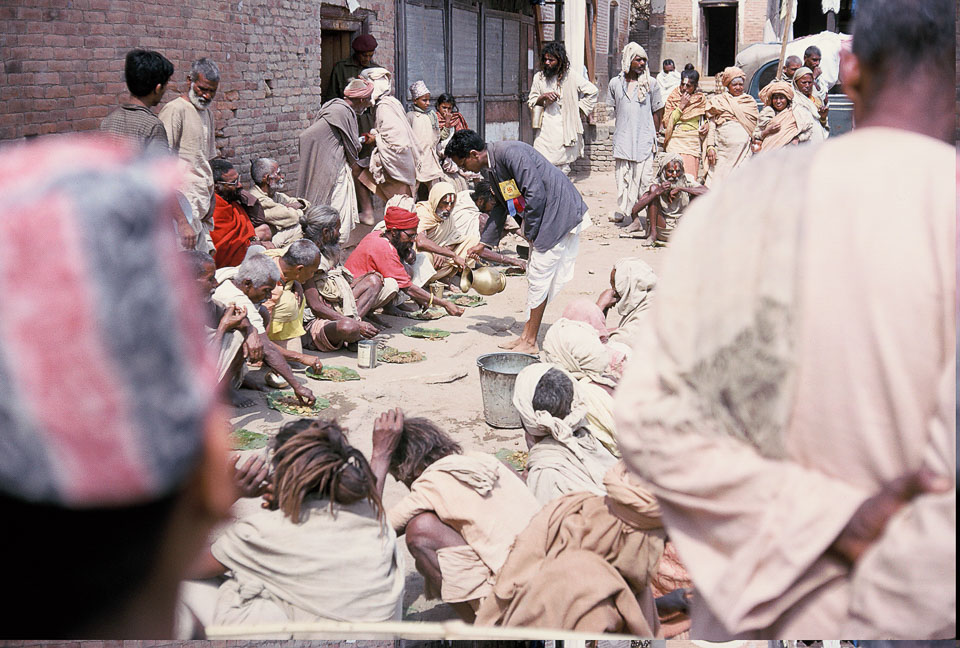 Sadhus are fed at Pashipatinath during Shivaratri in 1967. Nepal Photo History Project/Peace Corp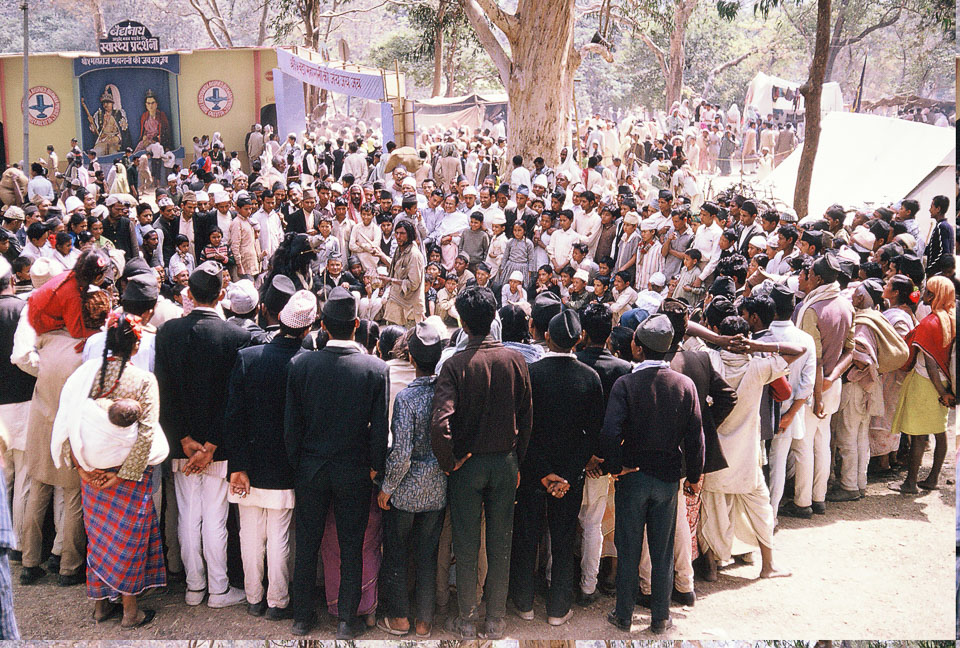 A crowd watches a trainer with his dancing bear at Pashupatinath during Shivaratri in 1967. Nepal Photo History Project/Peace Corp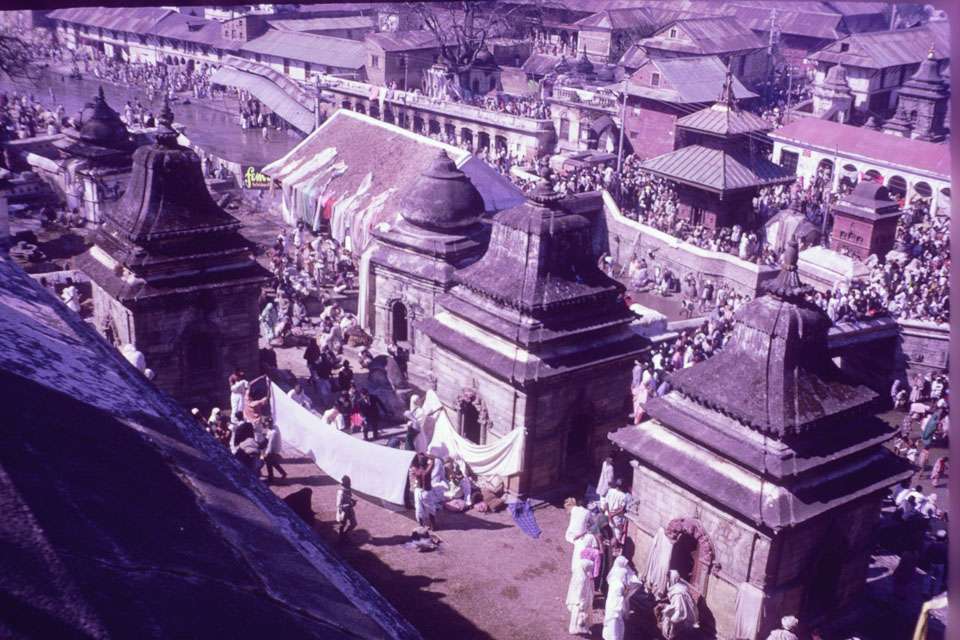 People at the Pashupatinath Temple premises during Shivaratri in 1968. Nepal Photo History Project/Peace Corp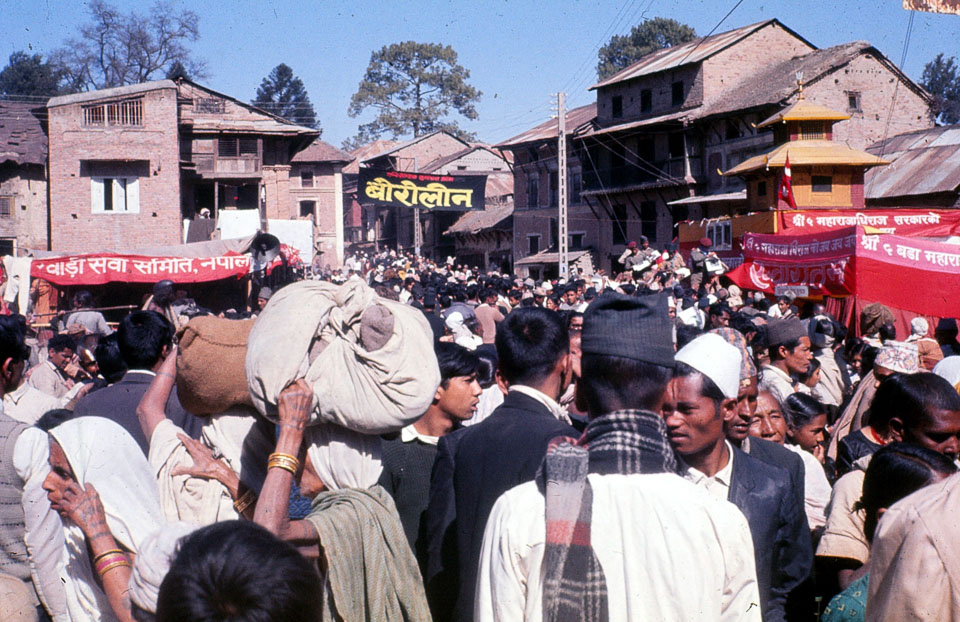 Pilgrims at Pashupatinath during the Shivaratri festival circa 1969-1970. Nepal Photo History Project/Peace Corp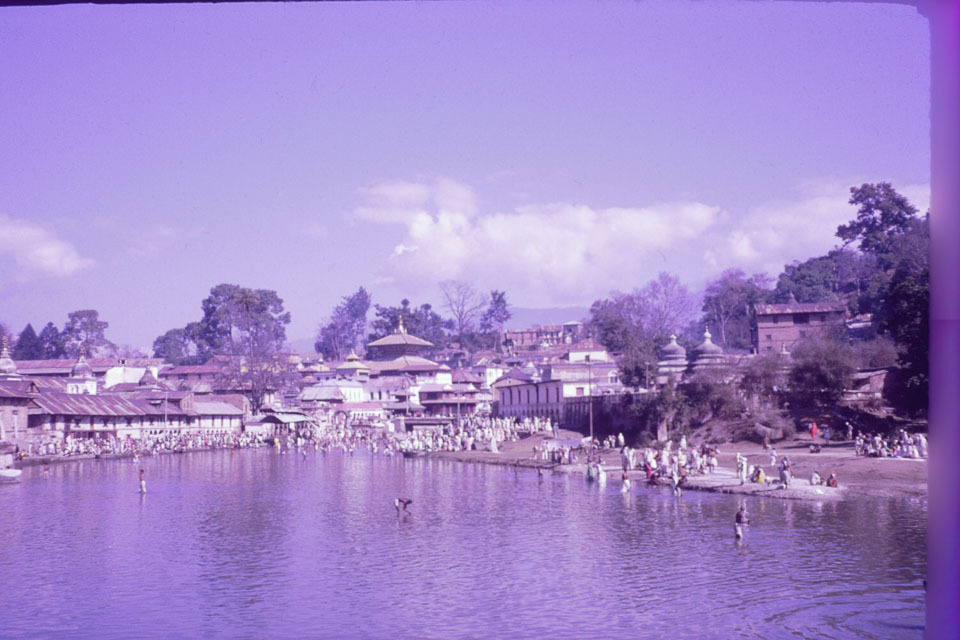 Ritual bathers at Bagmatir River near Pashupatinath Temple during Shivaratri in 1968. Nepal Photo History Project/Peace Corp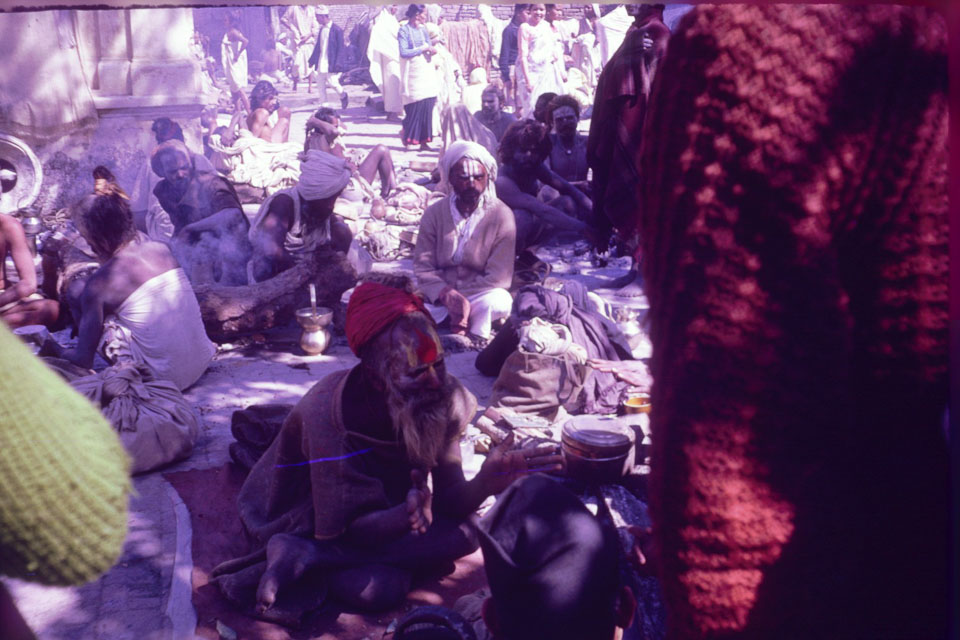 Devotees near Pashupatinath Temple during Shivaratri in 1968. Nepal Photo History Project/Peace Corp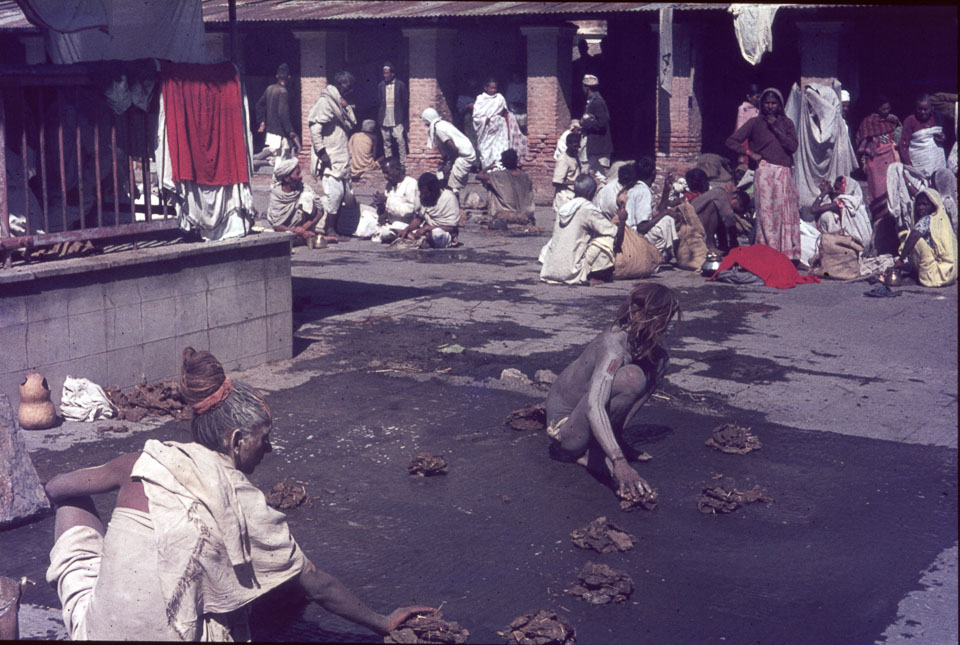 Sadhus at Pashupatinath during Shivaratri festival in 1969. Nepal Photo History Project/Peace Corp
A crowd of people during Shivaratri at Pashupatinath in 1974. Nepal Photo History Project/Peace Corp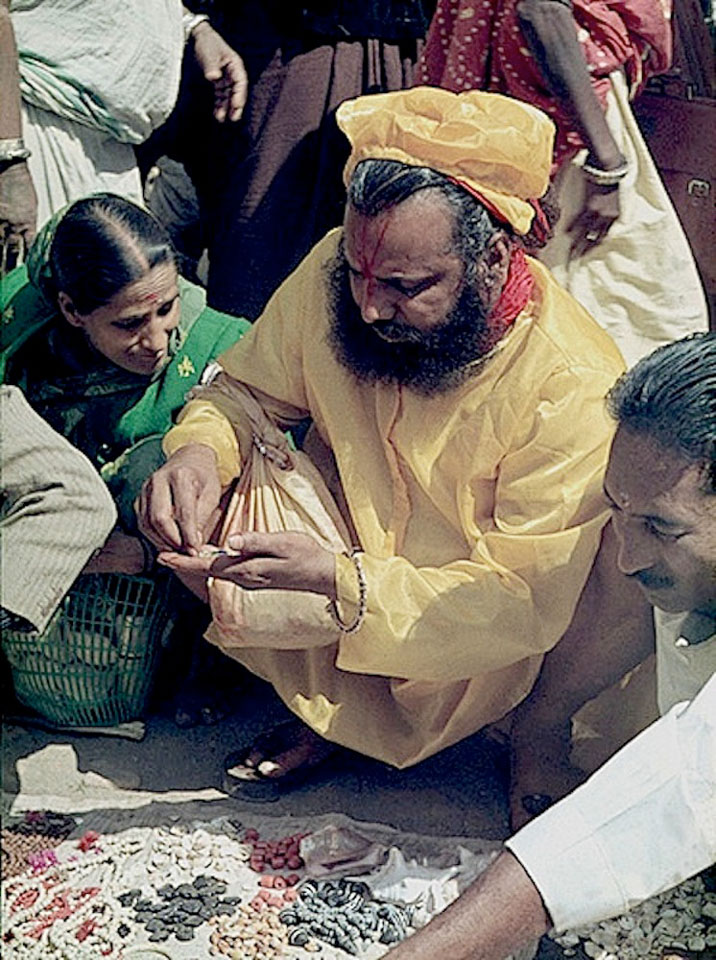 A man sells shells, coral, and other items for jewellery near Pashupatinath Temple during Shivaratri in 1967. Nepal Photo History Project/Peace Corp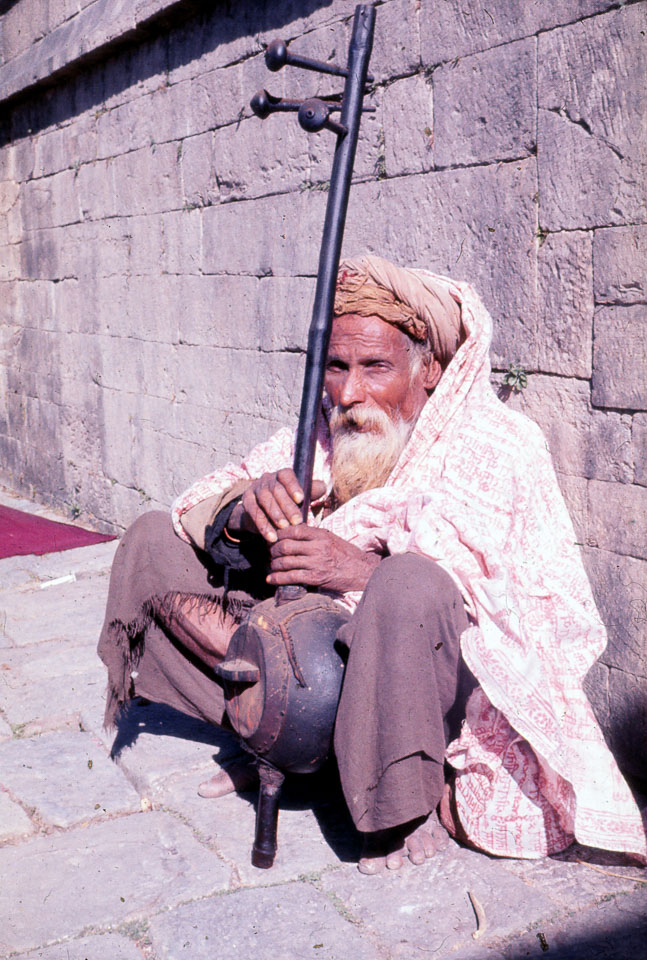 An elderly pilgrim at Pashupatinath during the Shivaratri festival circa 1969-1970. Nepal Photo History Project/Peace Corp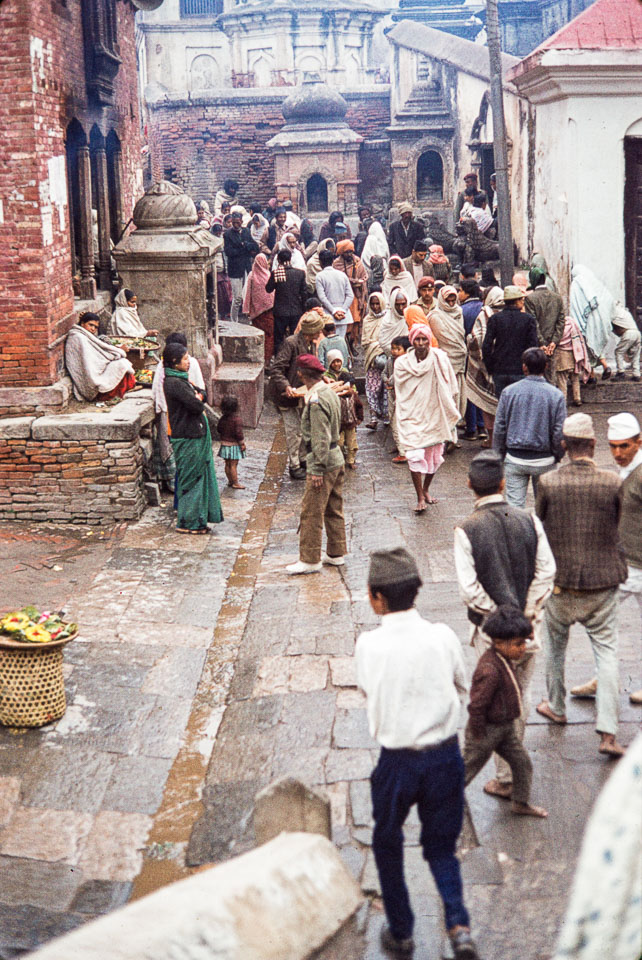 Shivaratri celebrations at Pashupatinath in 1972. Nepal Photo History Project/Peace Corp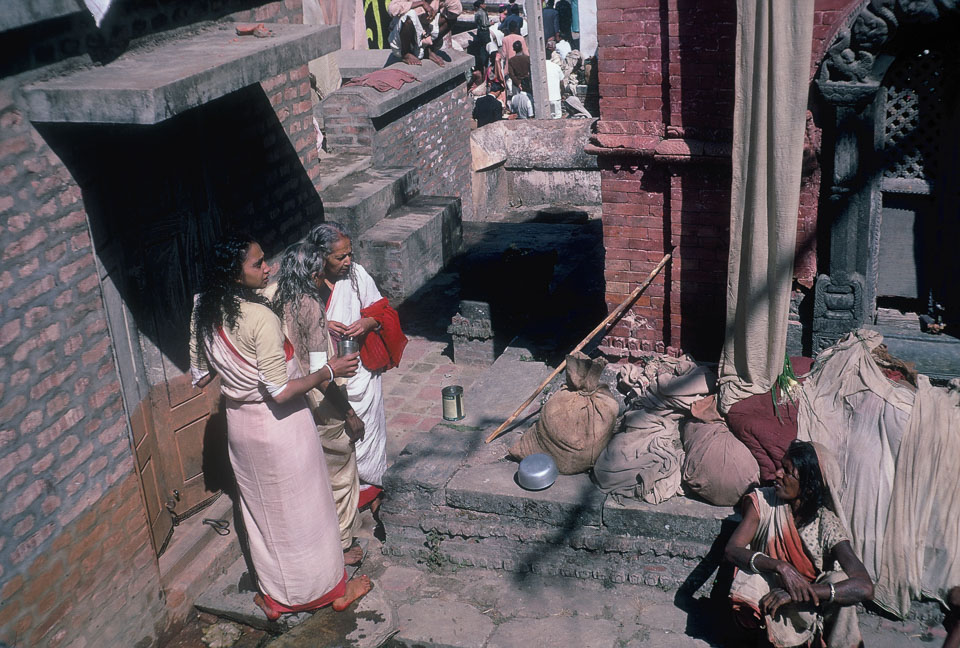 Pilgrims at Pashupatinath during Shivaratri circa 1968-1969. Nepal Photo History Project/Peace Corp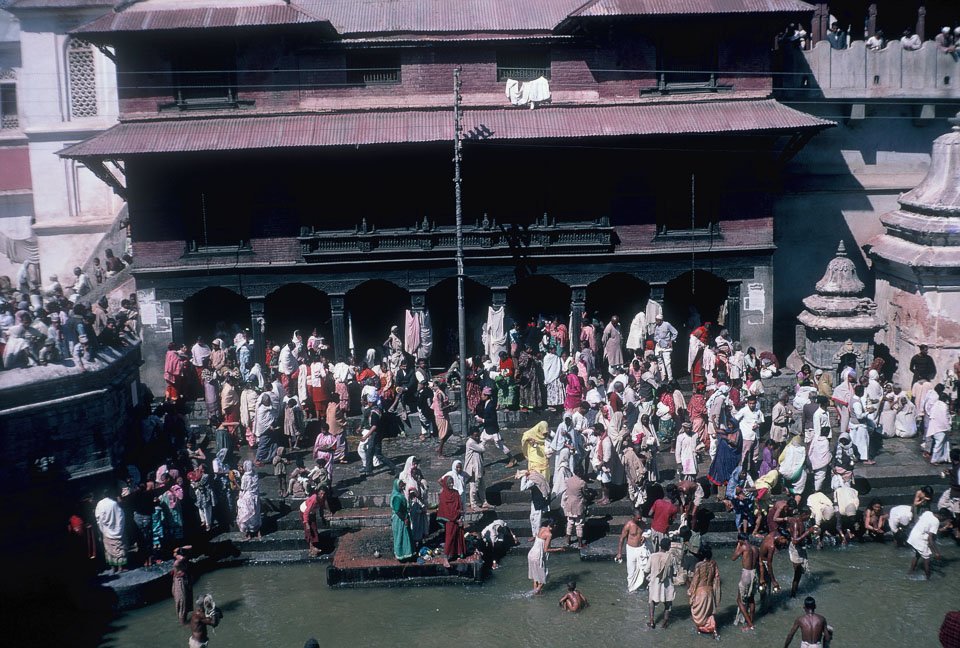 Pilgrims take a bath at the ghats near Pashupatinath Temple during Shivaratri circa 1968-1969. Nepal Photo History Project/Peace Corp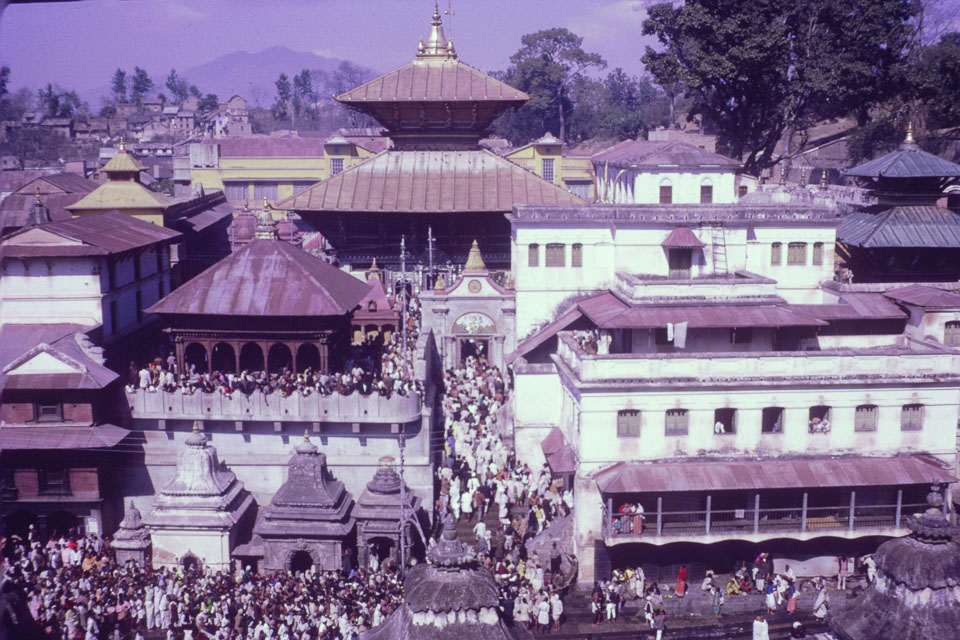 Devotees at Pashupatinath Temple during Shivaratri in 1968. Nepal Photo History Project/Peace Corp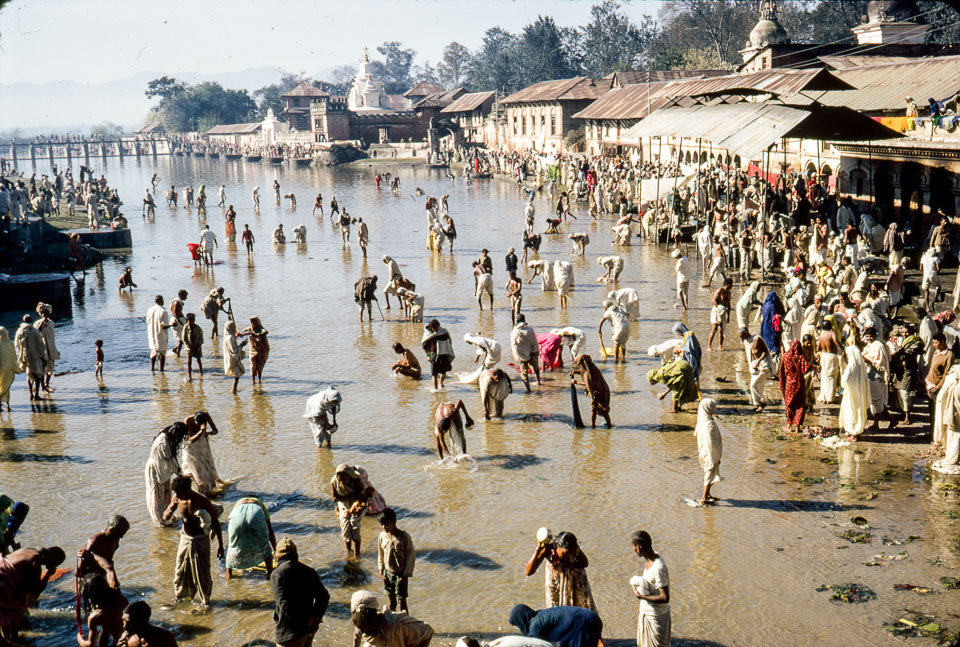 People take bath in the Bagmati River at Pashupatinath during Shiva Ratri in 1970. Nepal Photo History Project/Peace Corp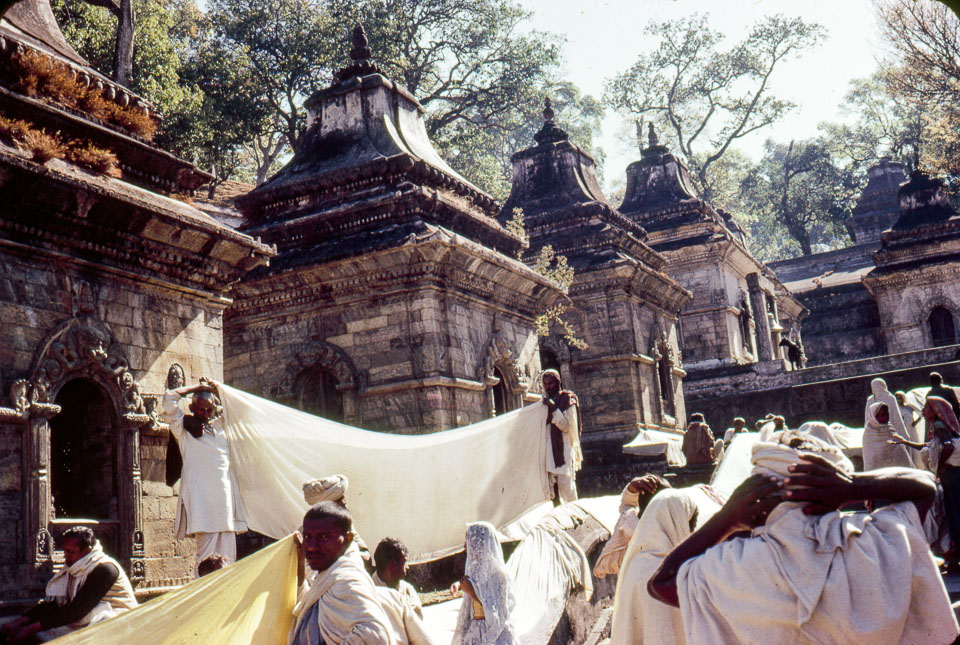 People dry their clothes after taking bath during Shivaratri at Pashupatinath in 1973. Nepal Photo History Project/Peace Corp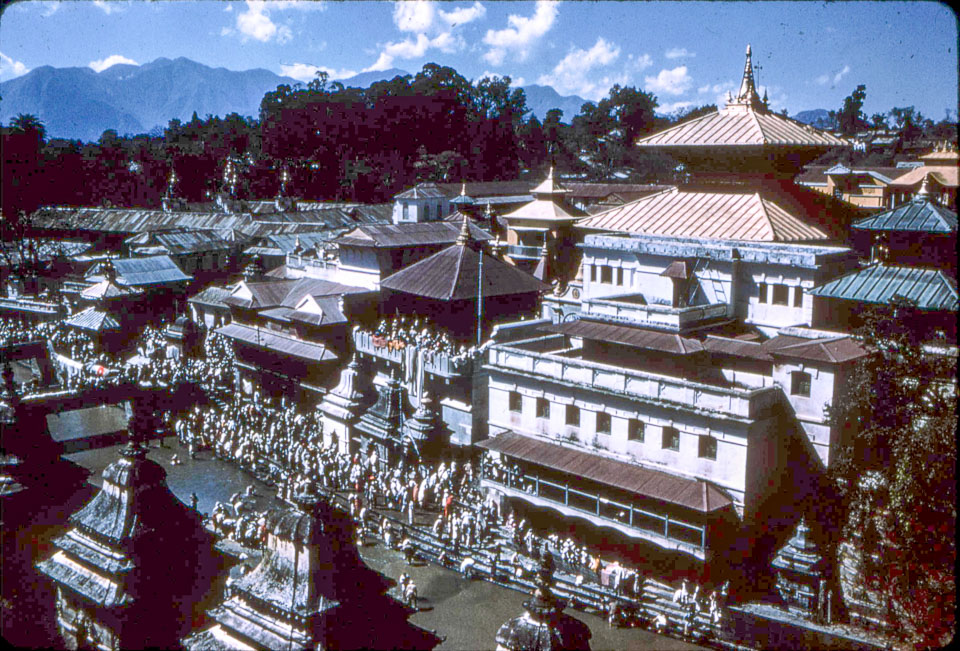 A view of temples and crowd of people at Pashupatinath circa 1964-1966. Nepal Photo History Project/Peace Corp
People along the Bagmati River at Pashupatinath during Shivaratri in 1974. Nepal Photo History Project/Peace Corp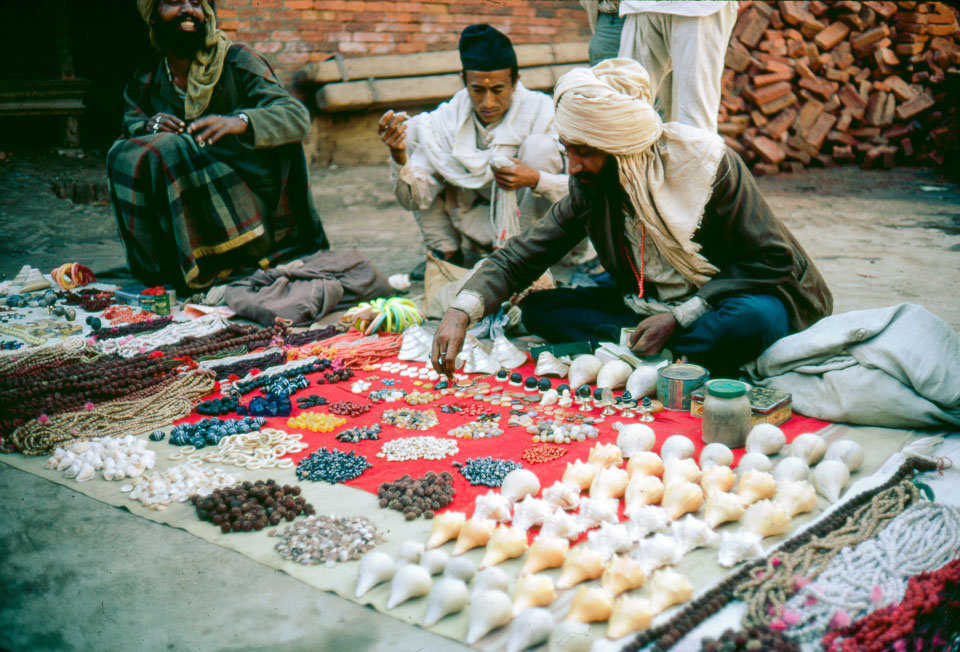 A vendor at Pashupatinath during Shivaratri in 1973. Nepal Photo History Project/Peace Corp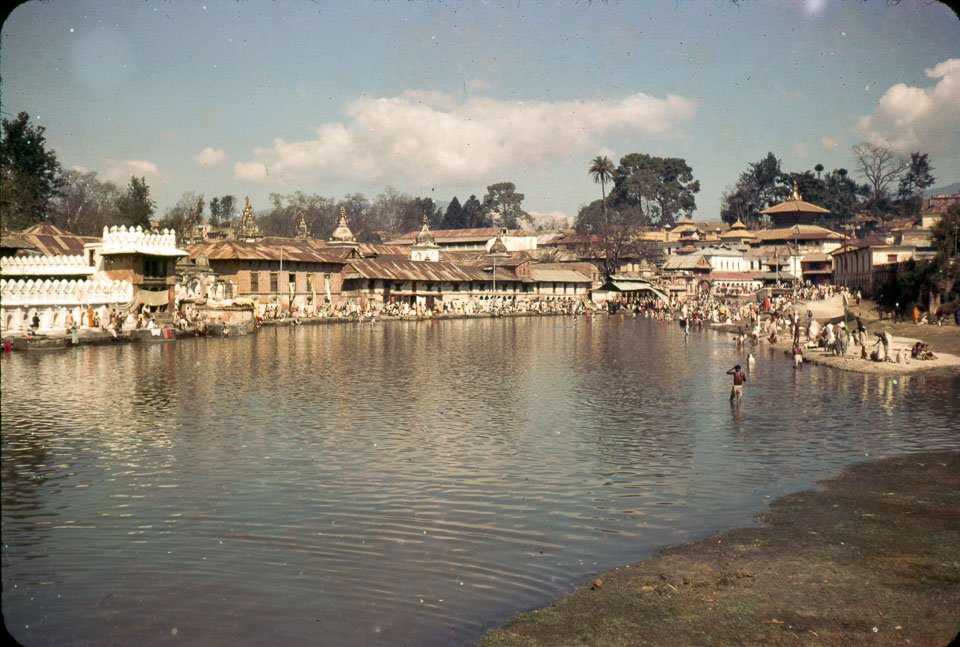 A view along the Bagmati River near Pashupatinath during Shivaratri in 1970. Nepal Photo History Project/Peace Corp
---