These photos show the ongoing preparations for Chinese President Xi Jinping's visit
Authorities have been working on war footing to give a makeover to Kathmandu.
Banners and flags put up at Tinkune, Kathmandu. Angad Dhakal /TKP
Published at : October 10, 2019
Updated at : October 11, 2019 17:18
The government has been doing preparations to welcome Chinese President Xi Jinping, who is arriving on Saturday for a two-day state visit. It will be the first visit by a Chinese president to Nepal in 23 years since Jiang Zemin visited in 1996. The preparations have been in full swing in Kathmandu over the week.
Portraits of President Bidhya Devi Bhandari and Xi have been installed on almost all street light poles while the roads Xi will be travelling have got a fresh coat of asphalt.
Streets have been decorated with different banners welcoming Xi.
At the invitation of President Bhandari, the President of the People's Republic of China, Xi Jinping, is paying a state visit to Nepal on October 12 and 13, the Ministry of Foreign Affairs said in a statement on Wednesday.
Here are some photos showing the preparations for Xi's visit.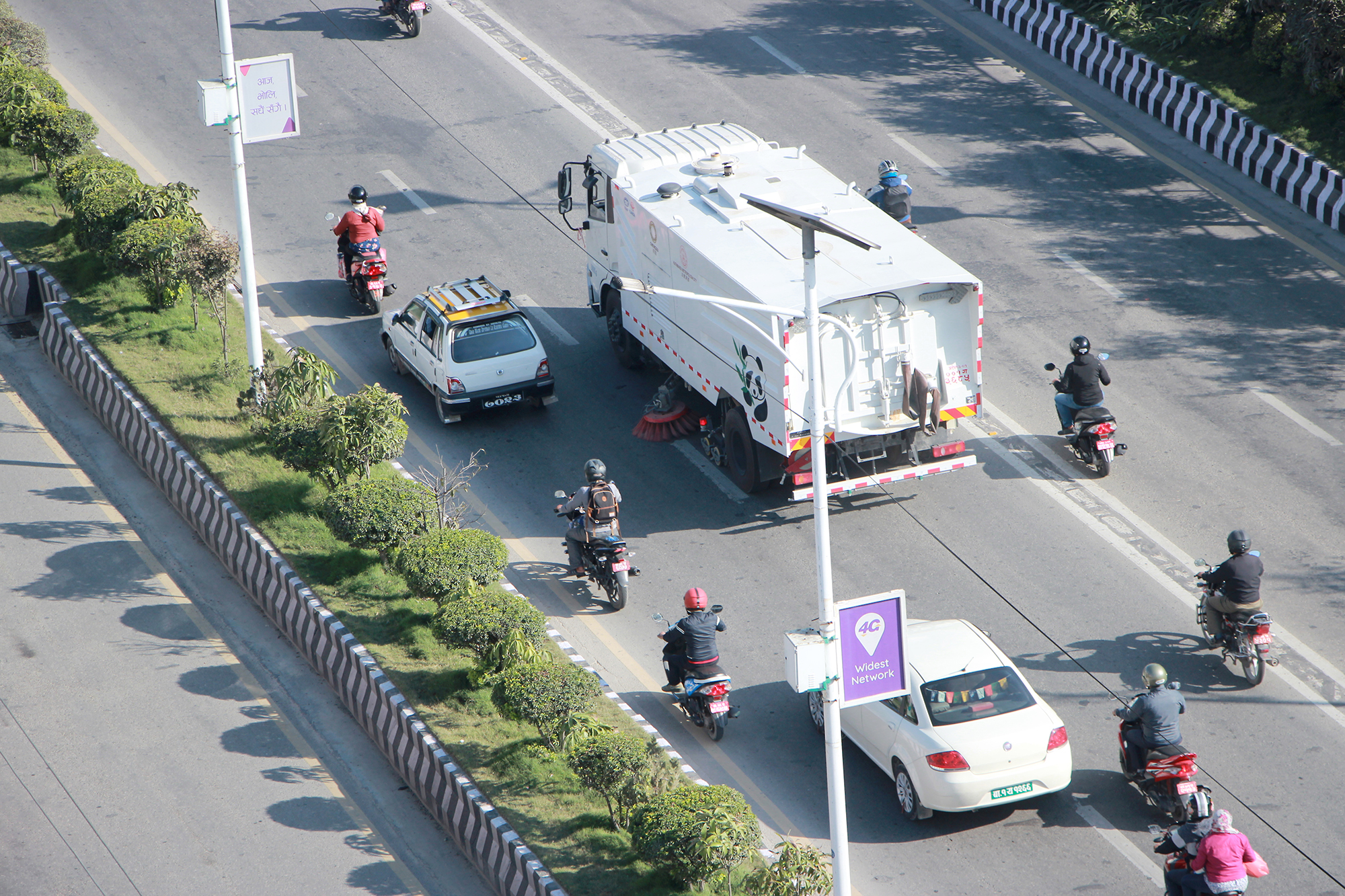 A broomer machine is being used as part of the preparation for Chinese President Xi Jinping's visit. Biju Maharjan /TKP
Workers cover the edge of a park with greenery at Tinkune, Kathmandu. Angad Dhakal /TKP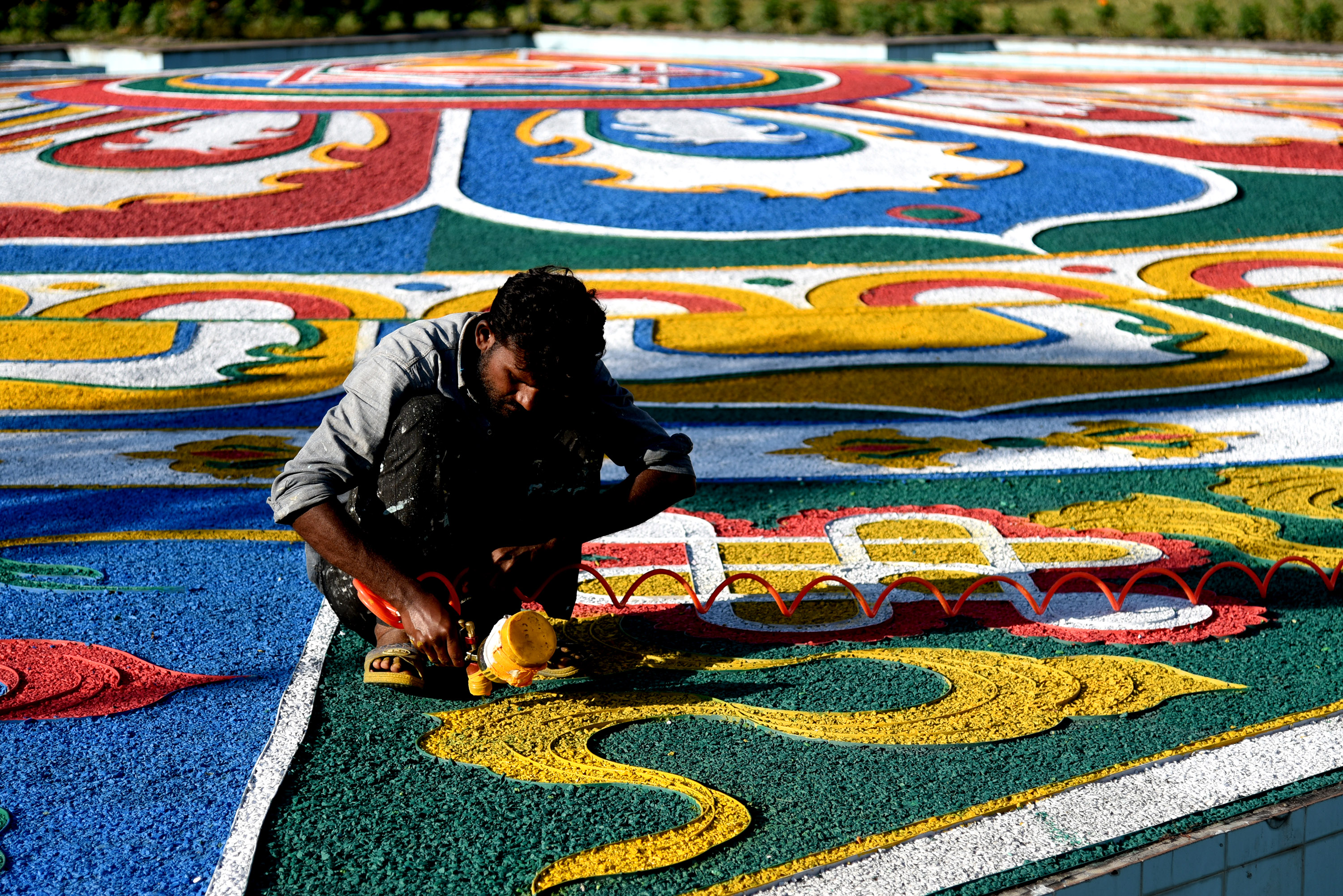 A worker paints the Maitighar Mandala. Angad Dhakal /TKP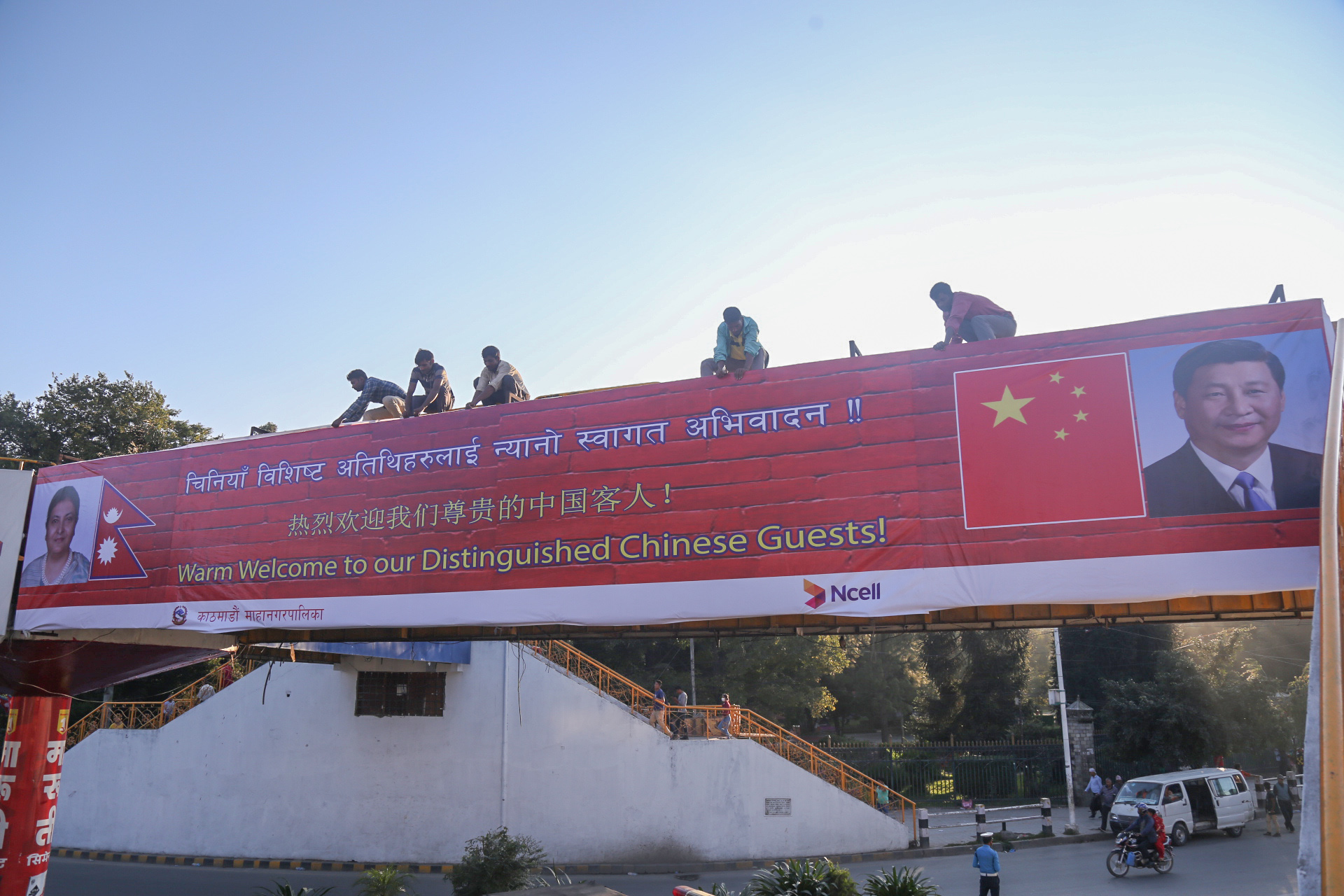 Workers fix a banner for welcoming Chinese President Xi Jinping in Kathmandu. Kabin Adhikari /TKP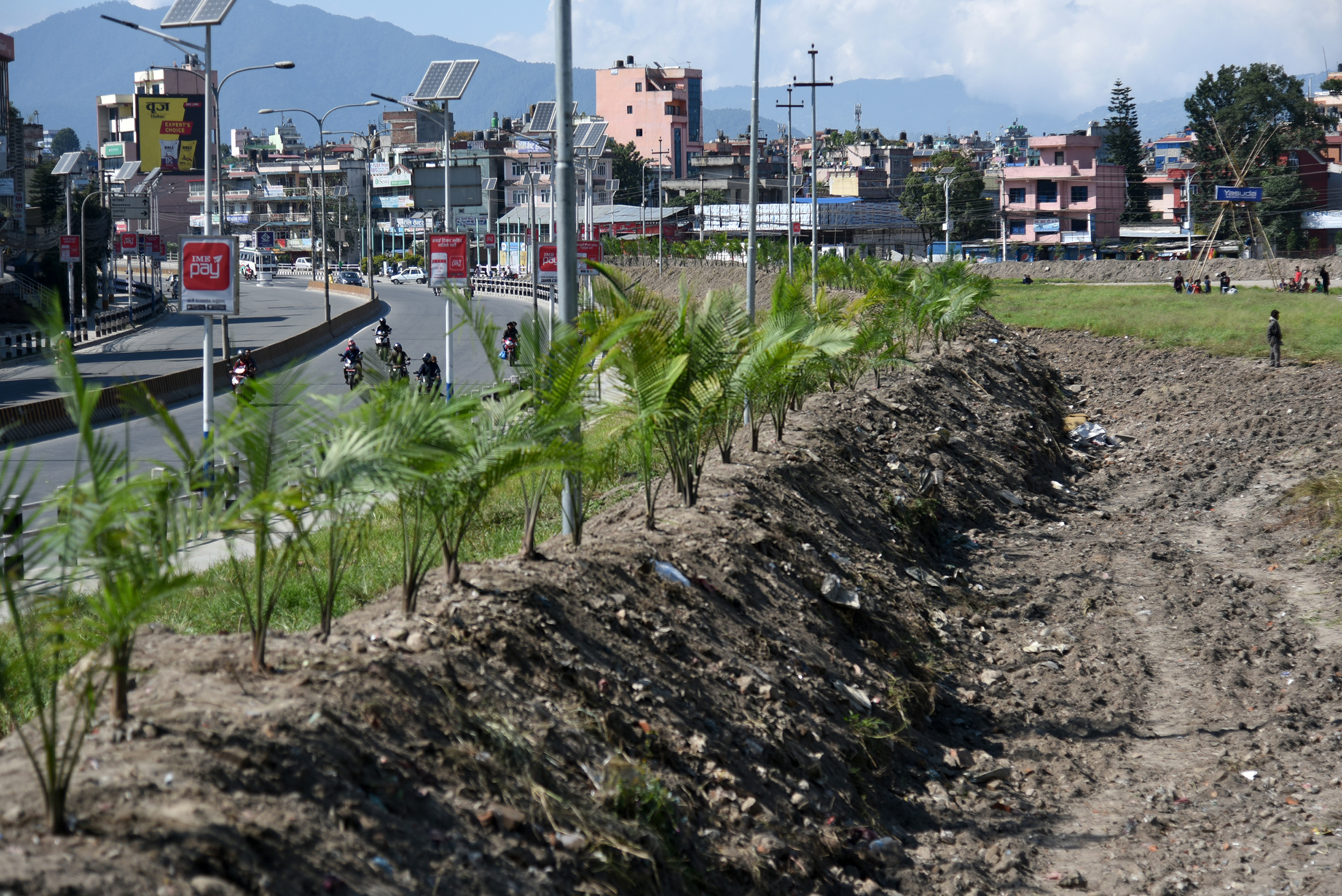 Freshly transplanted plants at the periphery of Tinkune park in Kathmandu. Angad Dhakal /TKP
Worker tie jumbled wires at Ratnapark Kathmandu as part the preparation to welcome Chinese President Xi Jinping. Elite Joshi /TKP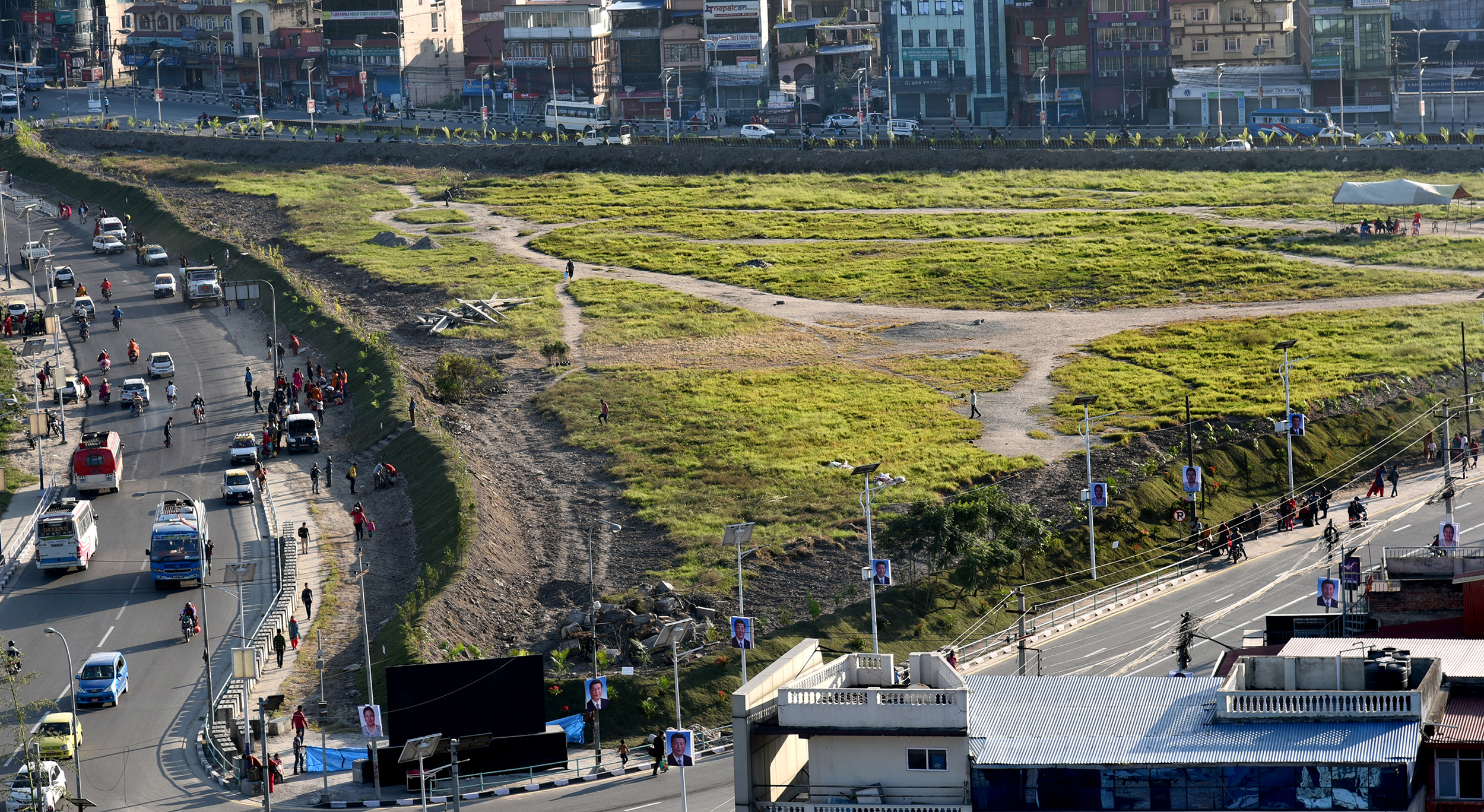 A general view of the newly renovated Tikune park in Kathmandu. Angad Dhakal /TKP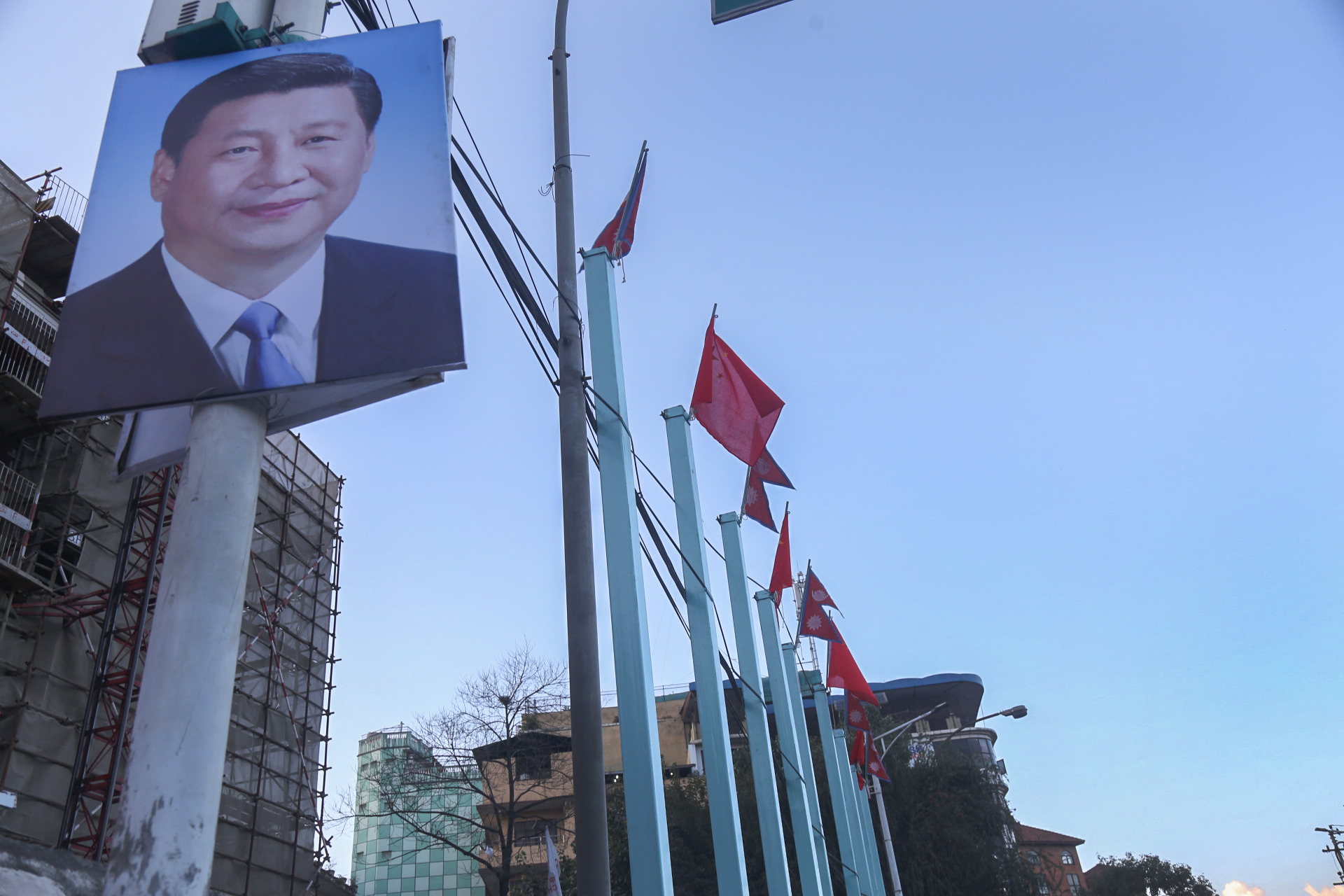 Kathmandu has been plastered with flags of Nepal, China and photos of Xi Jinping and President Bidhya Devi Bhandari. Kabin Adhikari /TKP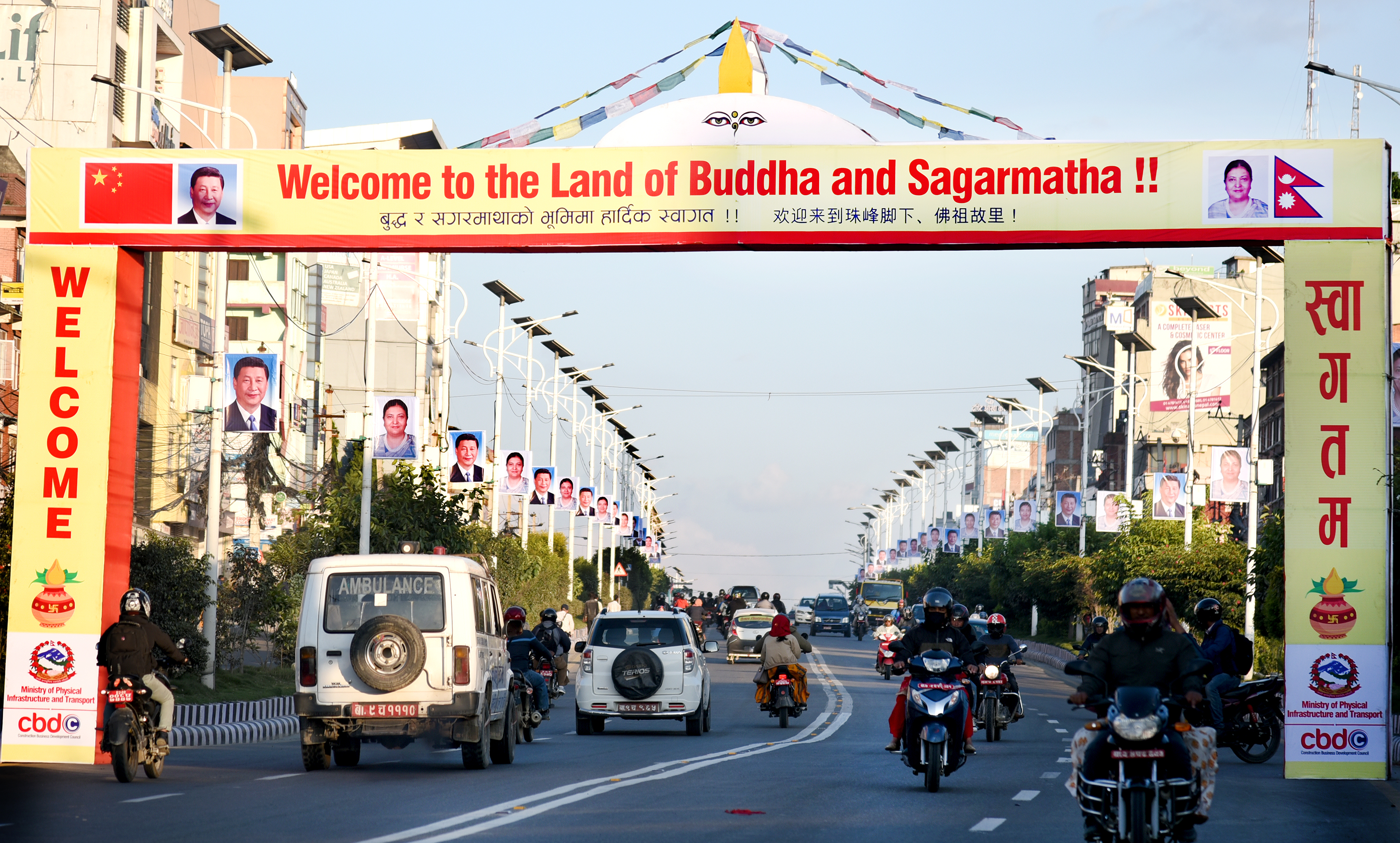 A welcome gate installed in Babarmahal, Kathmandu. Angad Dhakal /TKP
---