Dashain is here and these photos of kite-flying will put you in the mood
Get off your couches, get out of the house, and take to the skies.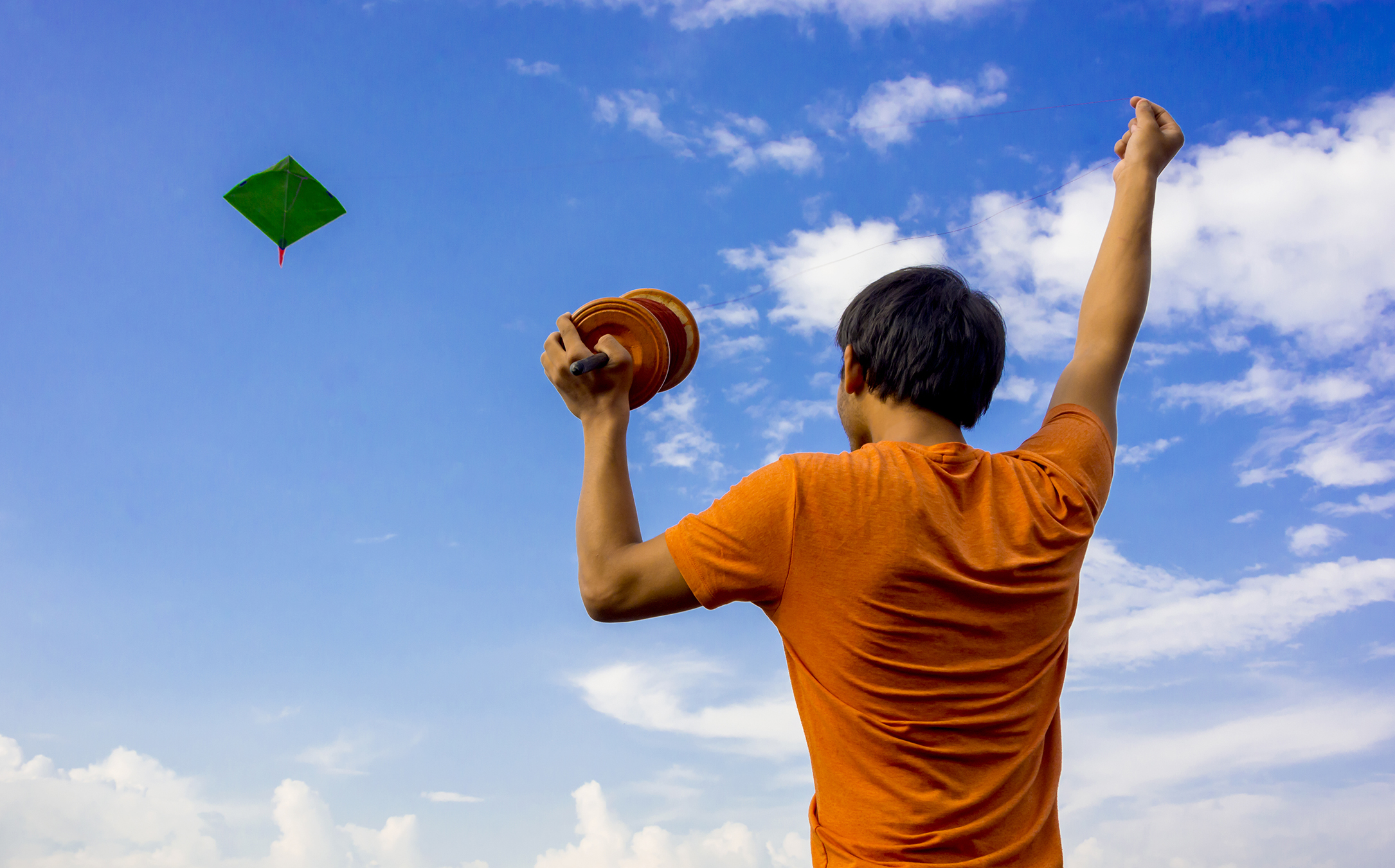 A guy flying kite with blue sky on background and copyspace, locals celebrating Bijaya Dasami festival in Nepal. Shutterstock
Published at : September 10, 2019
Updated at : September 10, 2019 14:42
As the monsoon rains wave goodbye, gentle breeze has begun permeating through the skies, indicating that autumn is here—well, almost. That only means one thing: Dashain is here. And if Dashain is here, that means it's time to take to the skies with your favourite festival pastime—flying kites.
According to local legends, kites are flown to send messages of gratitude to the celestial deities, especially the rain god Indra, for showering ample rain during the monsoon to ensure a good harvest season.

Only until a decade ago, Kathmandu Valley's skies used to be studded with kites of various colours during this time of the year. People from neighbourhoods would engage themselves in "kite battle," as flyers attempt to bring down another kite in the sky.
But the tradition has been waning in recent years, both due to rapid modernization, limited open spaces in the cities, and the widespread access to the internet, which keeps both children and adults busy.
As Dashain approaches, we hope these pictures of people engaged in kite-flying will inspire you to get off Facebook, get out of the house, and engage with your friends and family.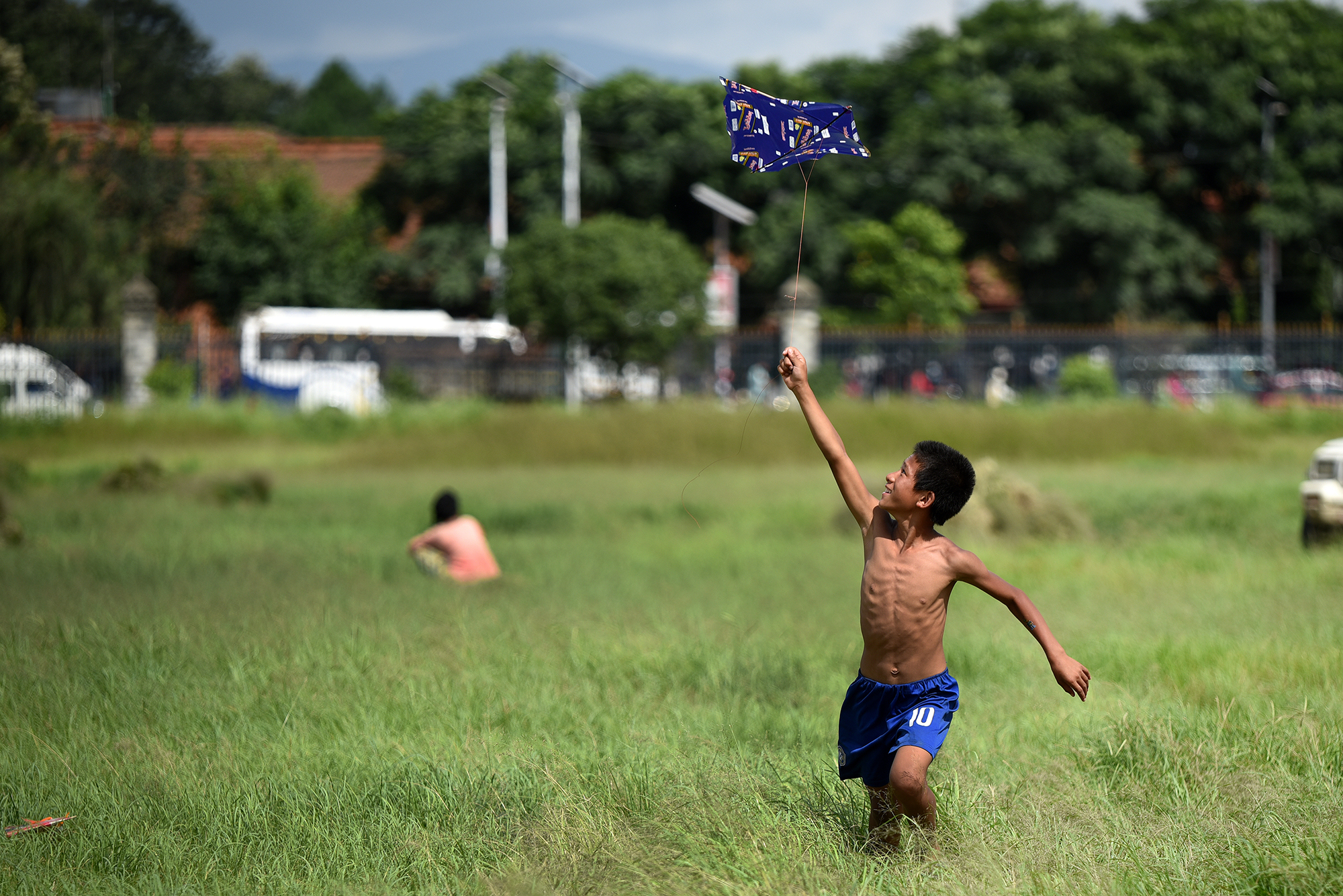 A child flies kite at Tundikhel in Kathmandu. Angad Dhakal /TKP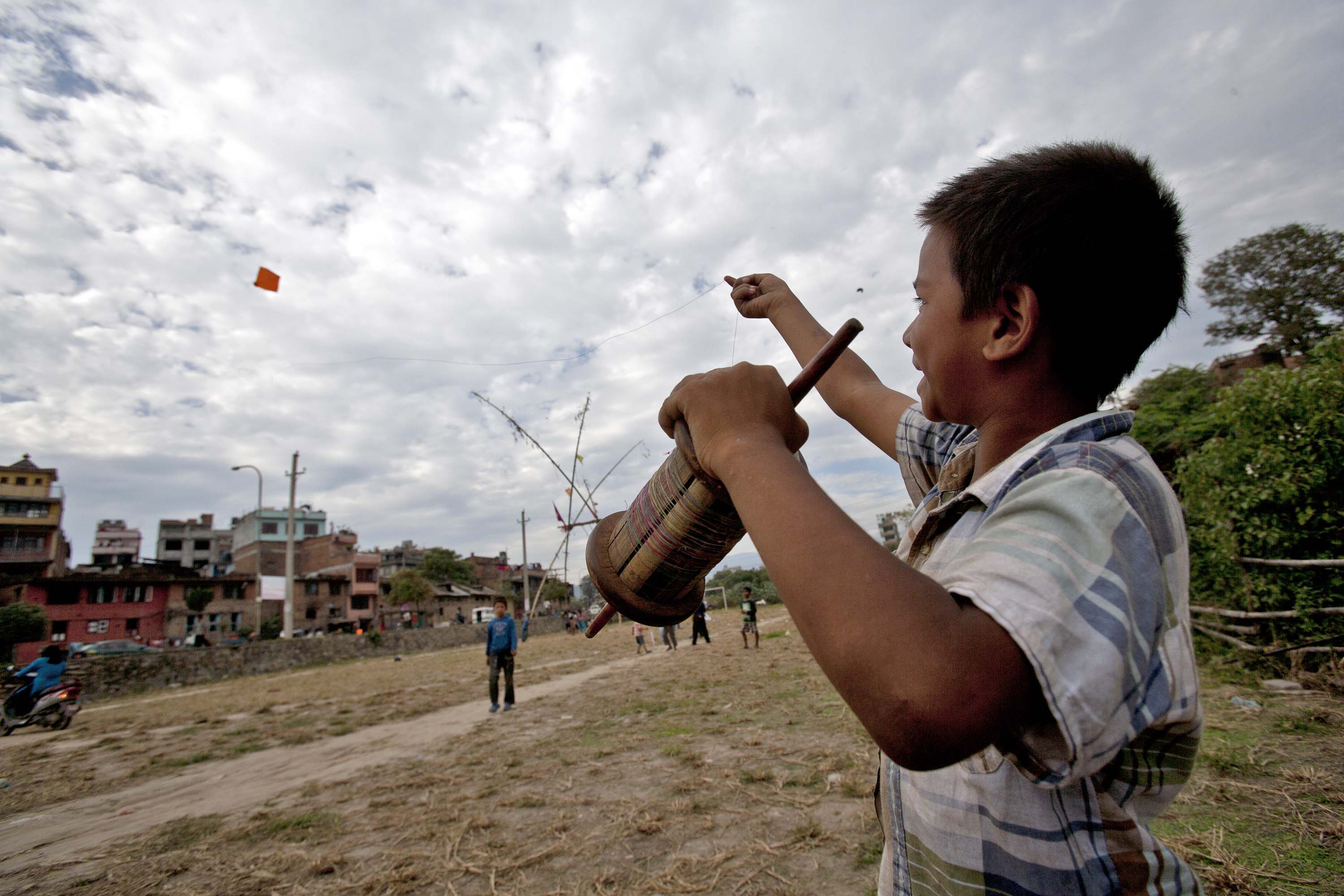 A child flies a kite near the banks of the Bisnumati river at Dhaukhel, Kathmandu. Sanjog Manandhar /TKP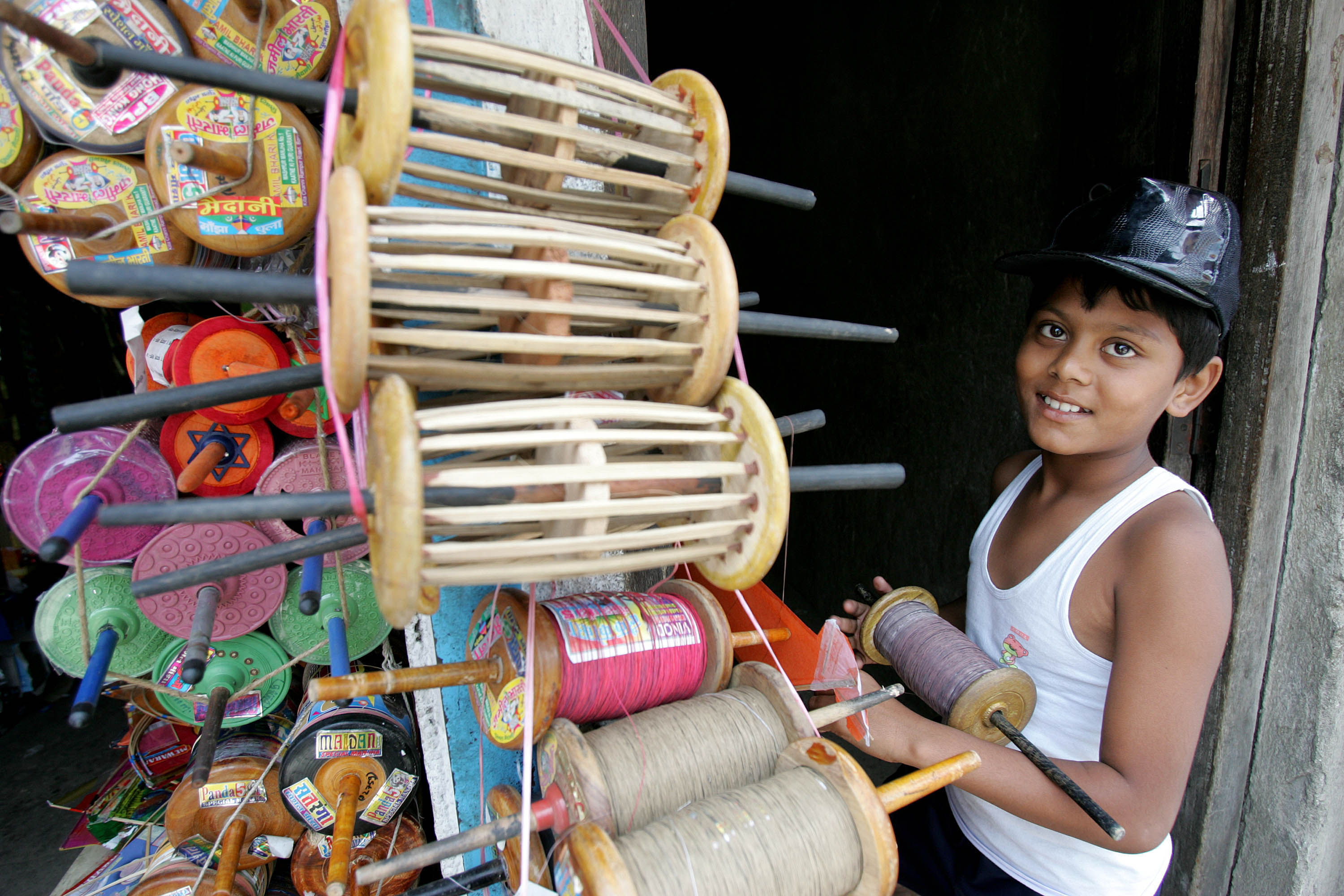 A boy selects Lattai at a shop in Kalimati, Kathmandu. Sanjog Manandhar /TKP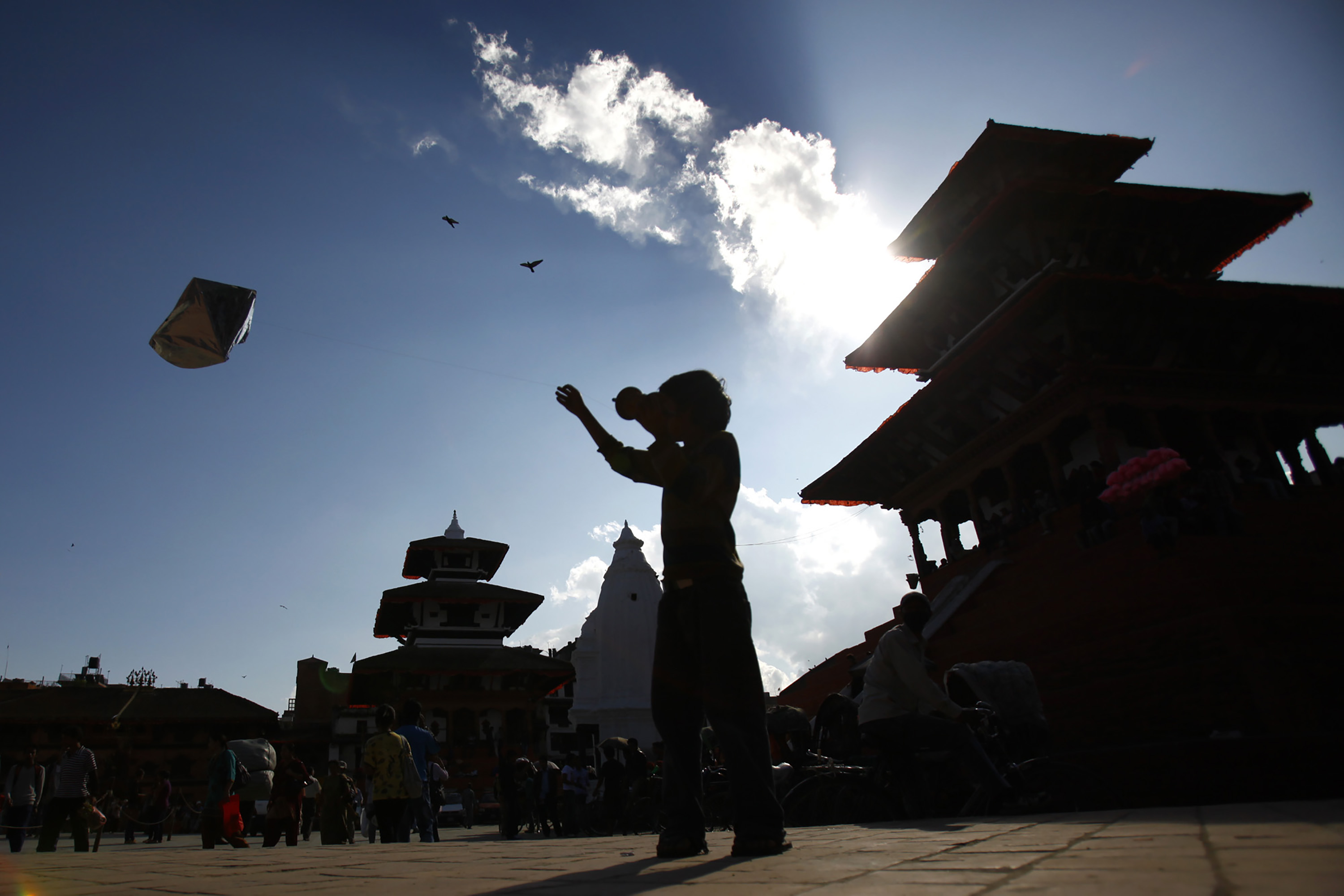 A silhouette of boy trying to fly a kite at Basantapur Durbar Square, Kathmandu. Sanjog Manandhar /TKP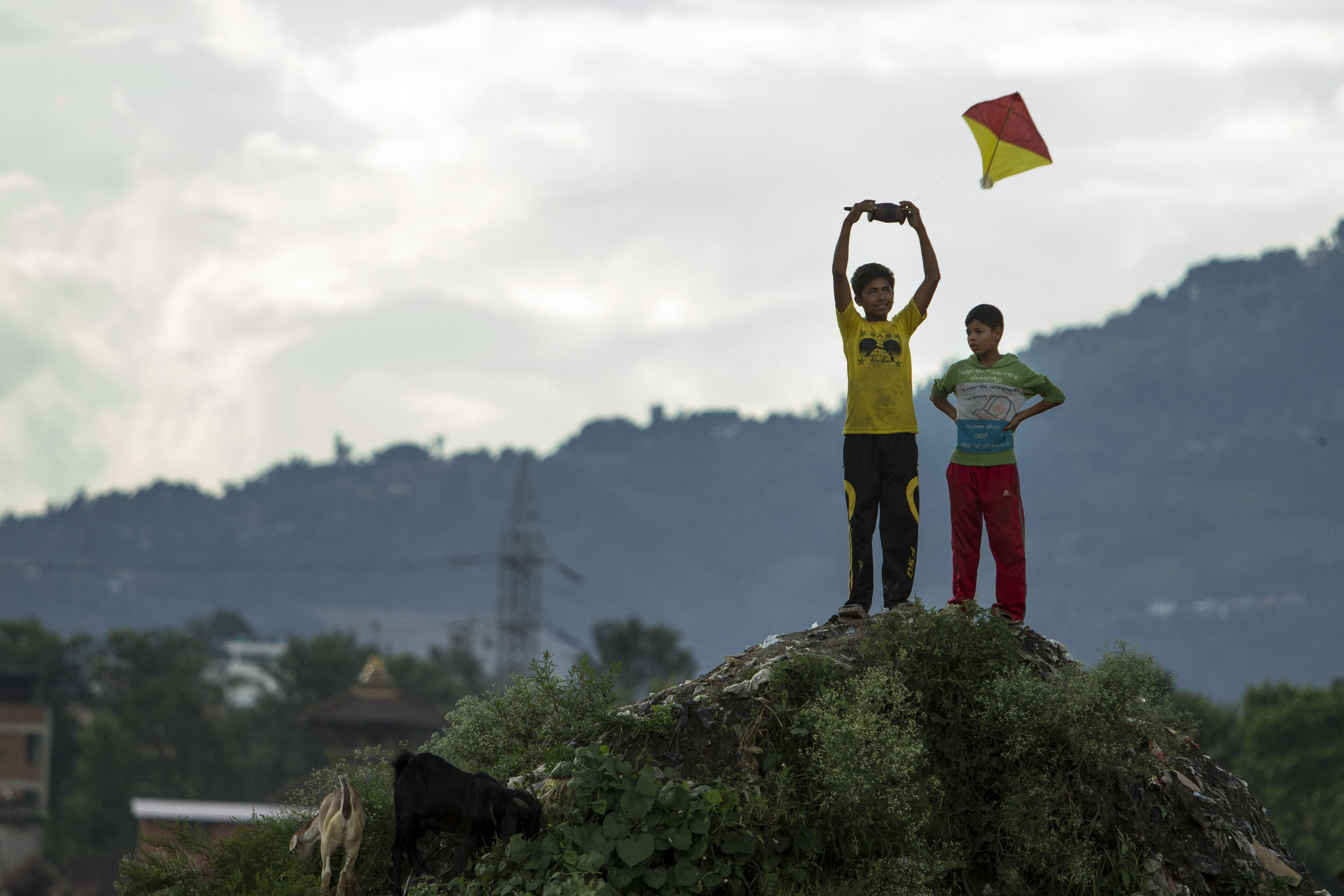 Kids fly kites at Jorpati, Kathmandu. Hemanta Shrestha /TKP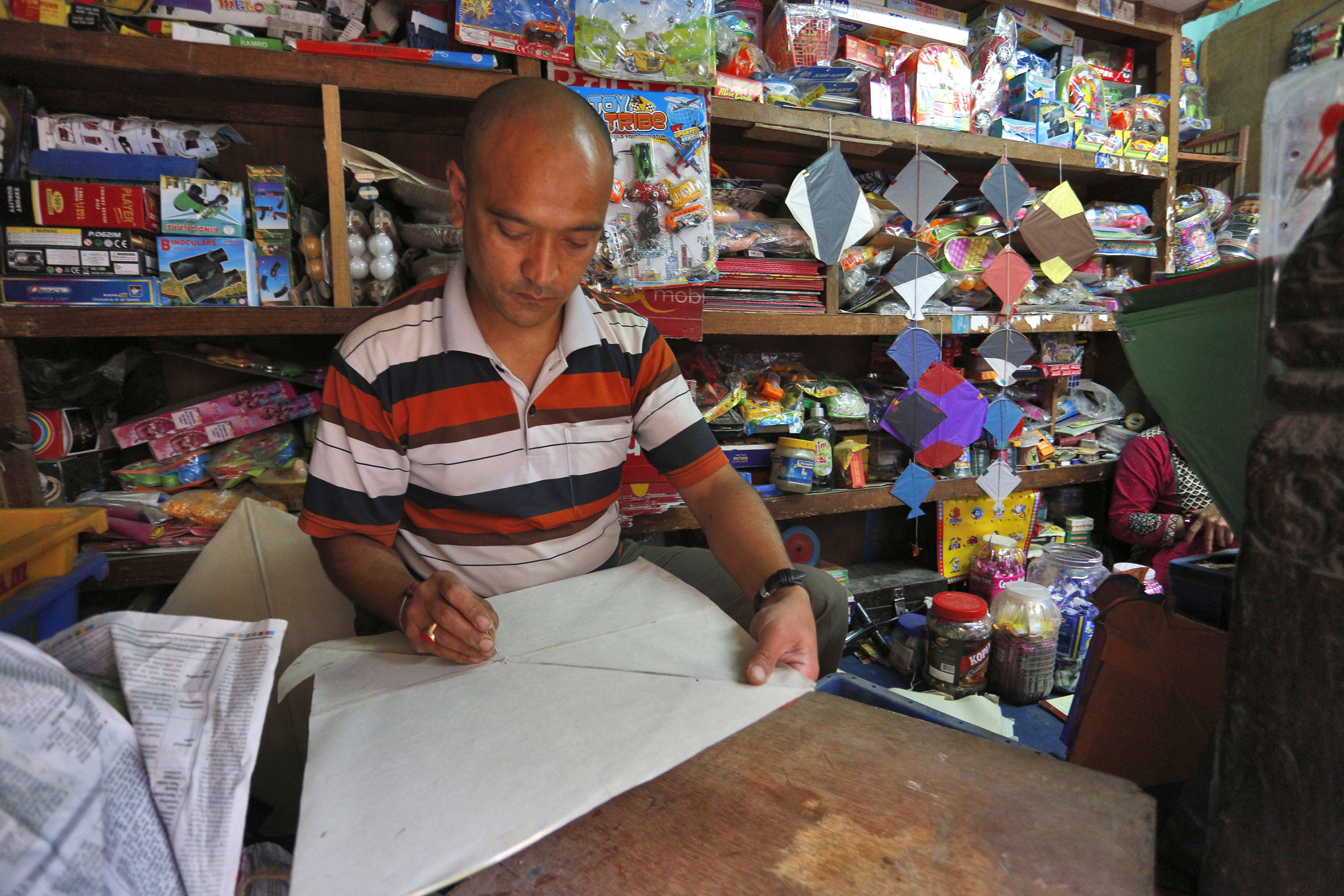 Dipendra Kumar Ranjitkar makes a kite with Nepali paper at his 40-year-old shop at Chikanmuga in Kathmandu on Wednesday. Sanjog Manandhar /TKP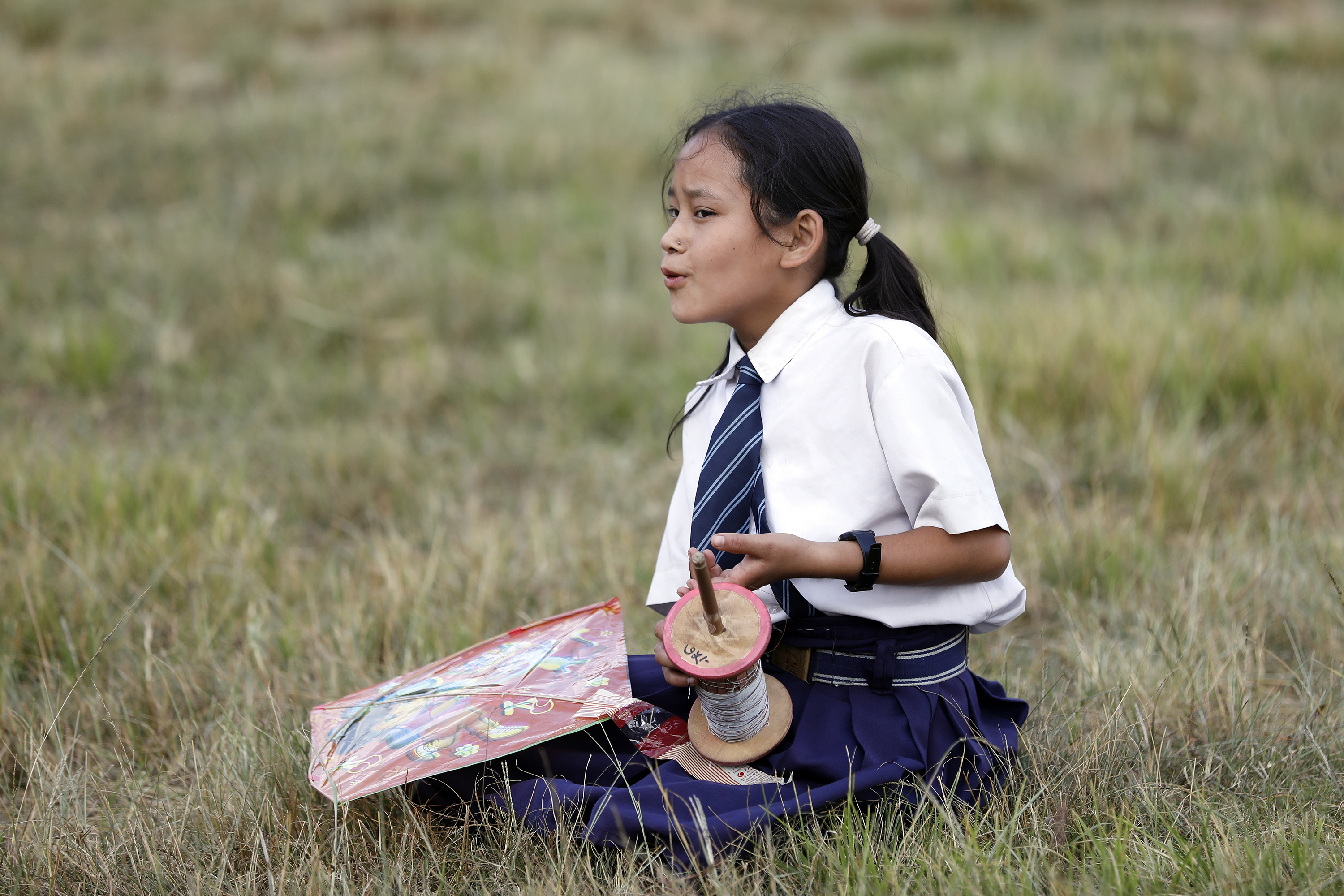 A school girl tries to fly a kite at Chobhar, Kathmandu. Elite joshi /TKP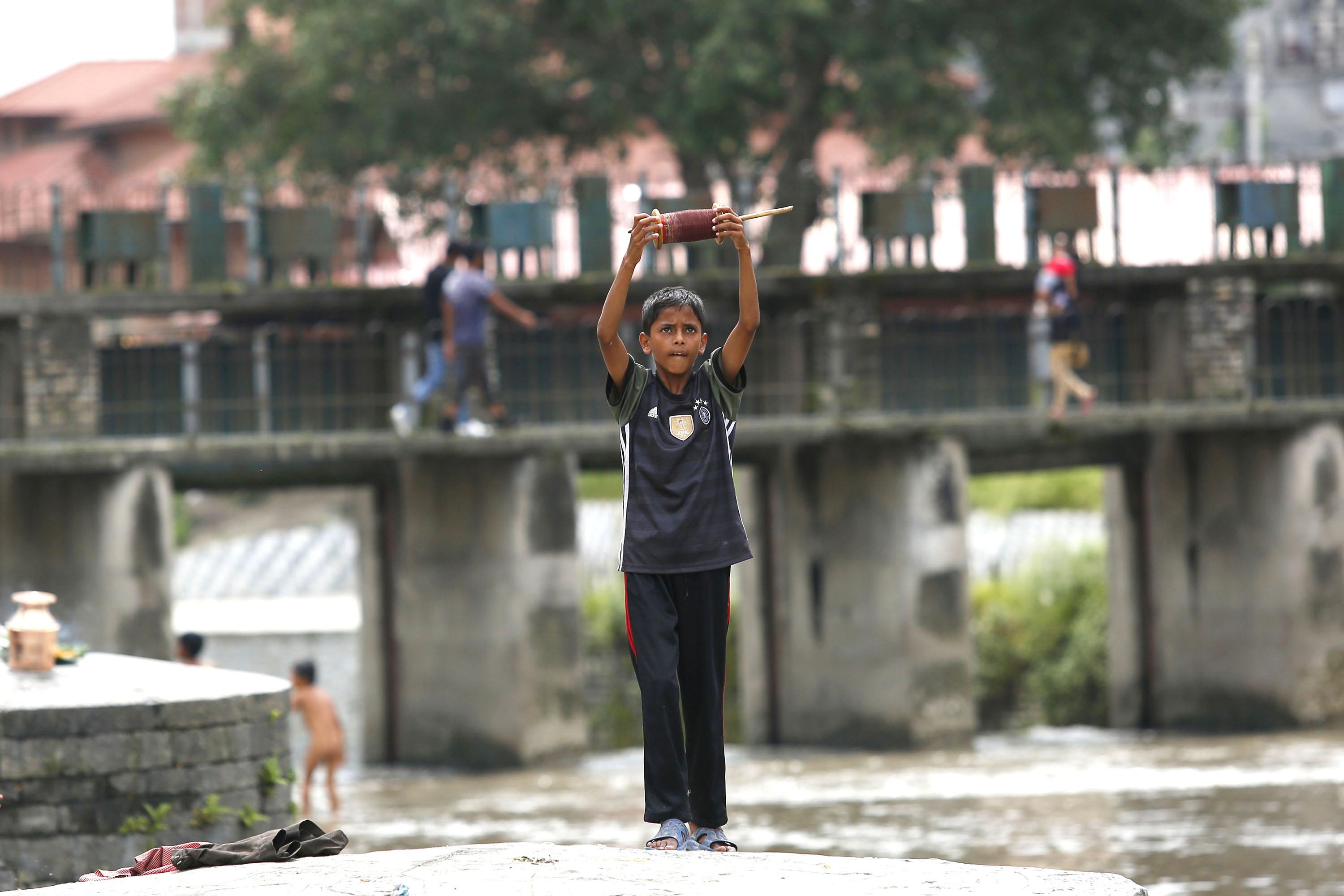 A boy flies a kite near the banks of the Bagmati river on the premises of Pashupatinath Temple in Kathmandu. Sanjog Manandhar /TKP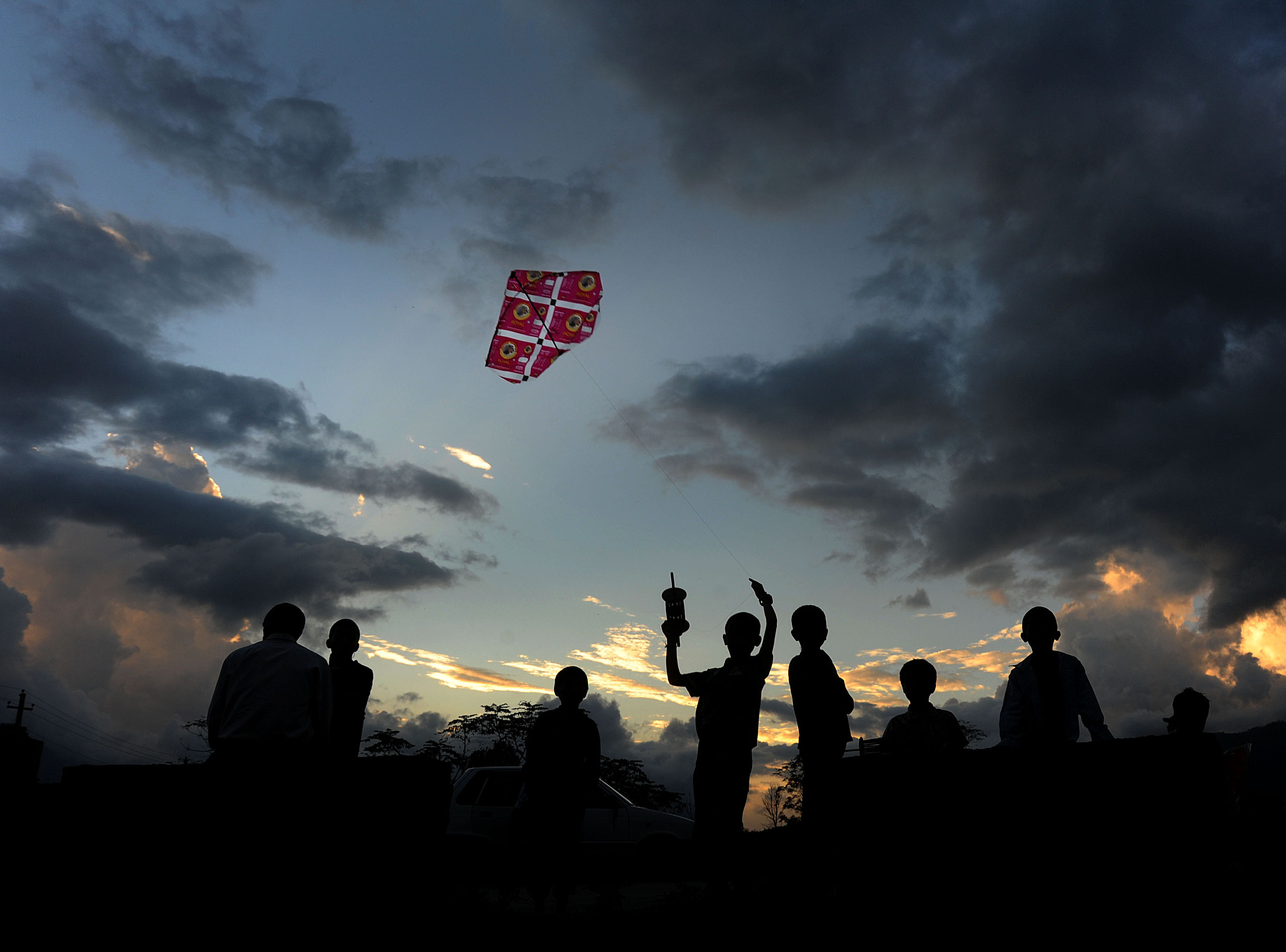 A boy flies kite during the sunset at Tripureshwor Bagamati Bridge in Lalitpur. Bhaswor Ojha /TKP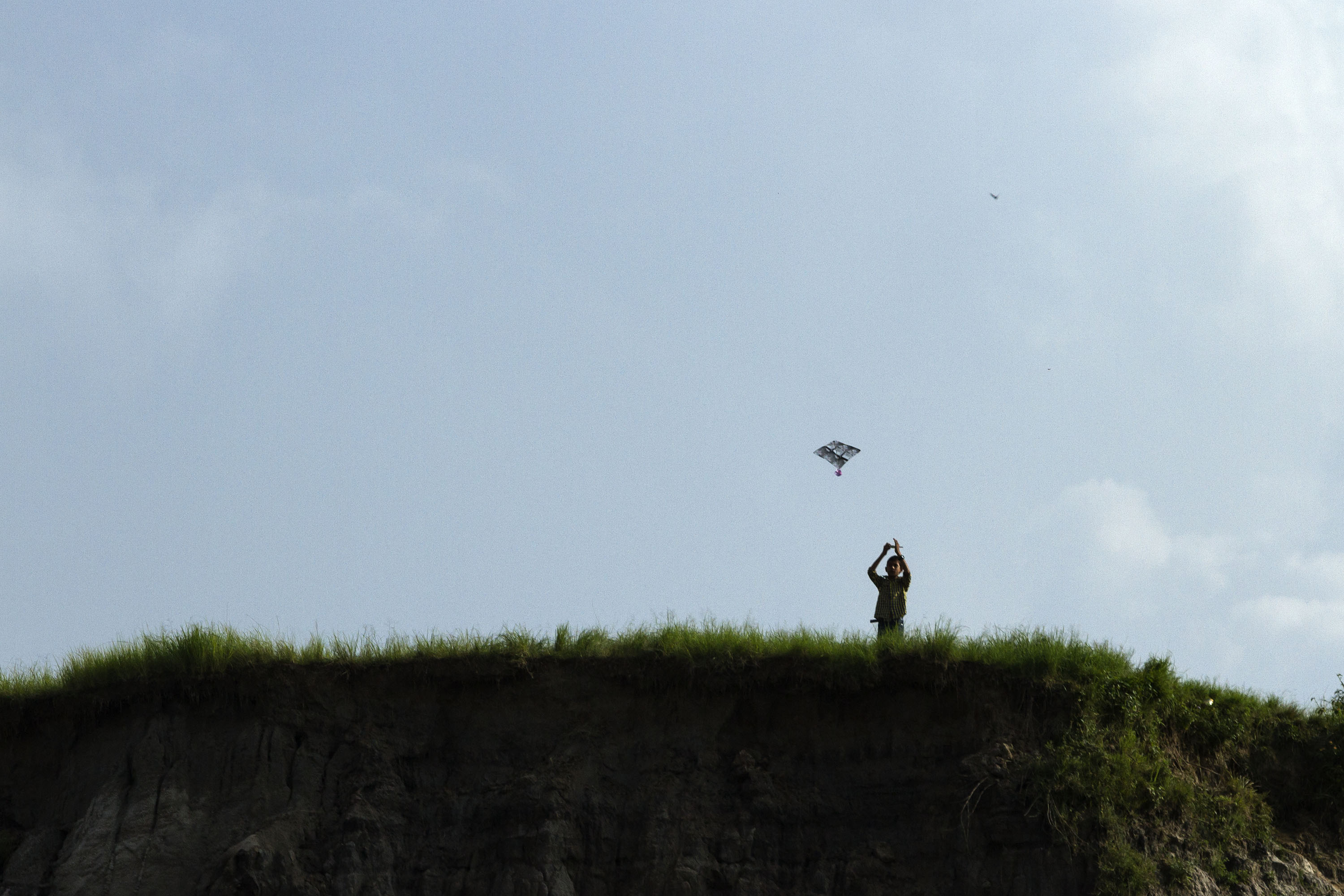 A kid flies a kite at Jorpati, Kathmandu. Hemanta Shrestha /TKP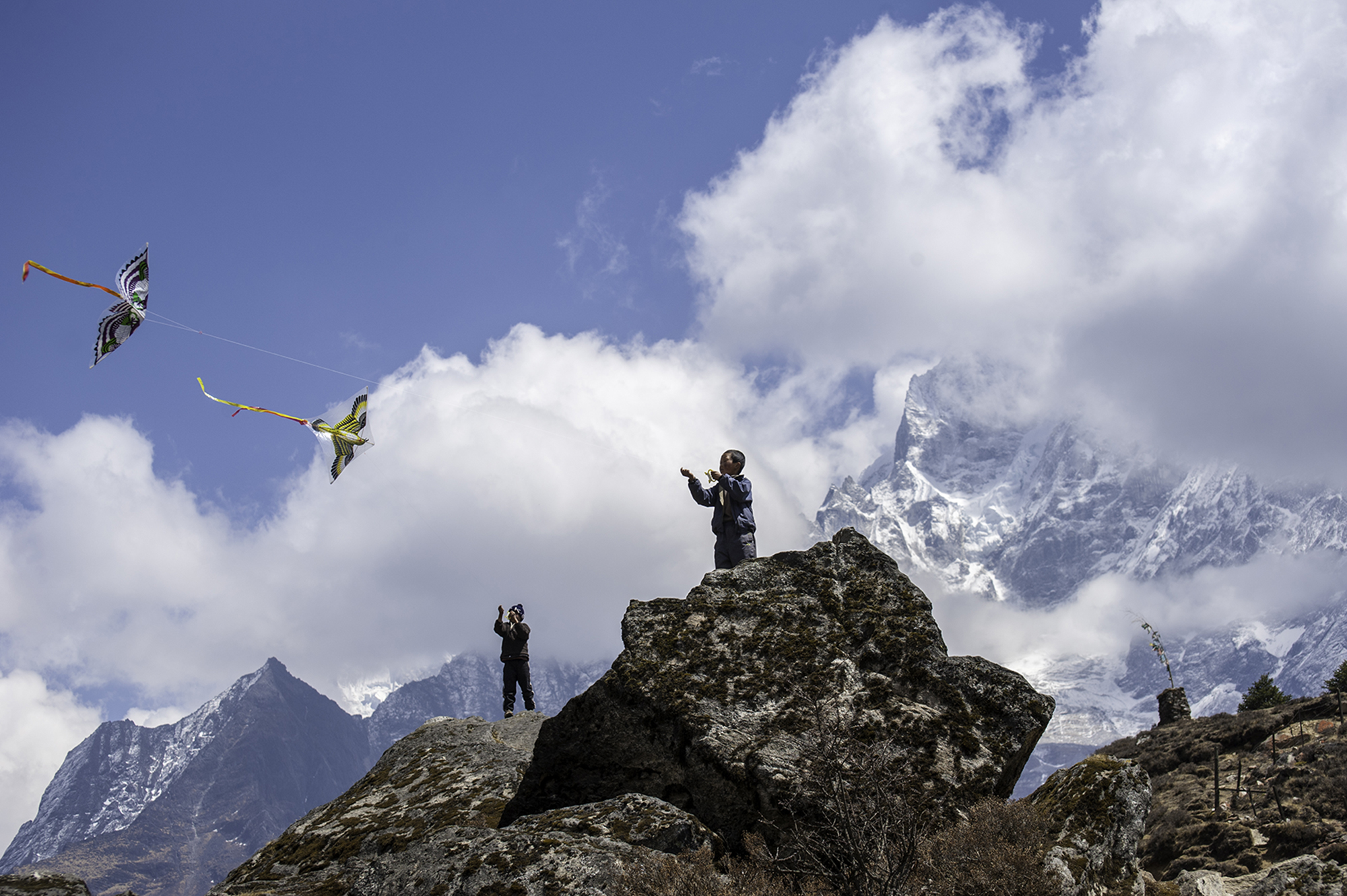 In this photo captured, young kids are flying a kite on the background of Mount Ama Dablam (6814 m) at Khumjung Village in the Everest Region, Nepal. Shutterstock
---