Loud and proud
Nepal's first Pride Parade—commemorating Pride Month—marks the presence of the alternative queer movement in the country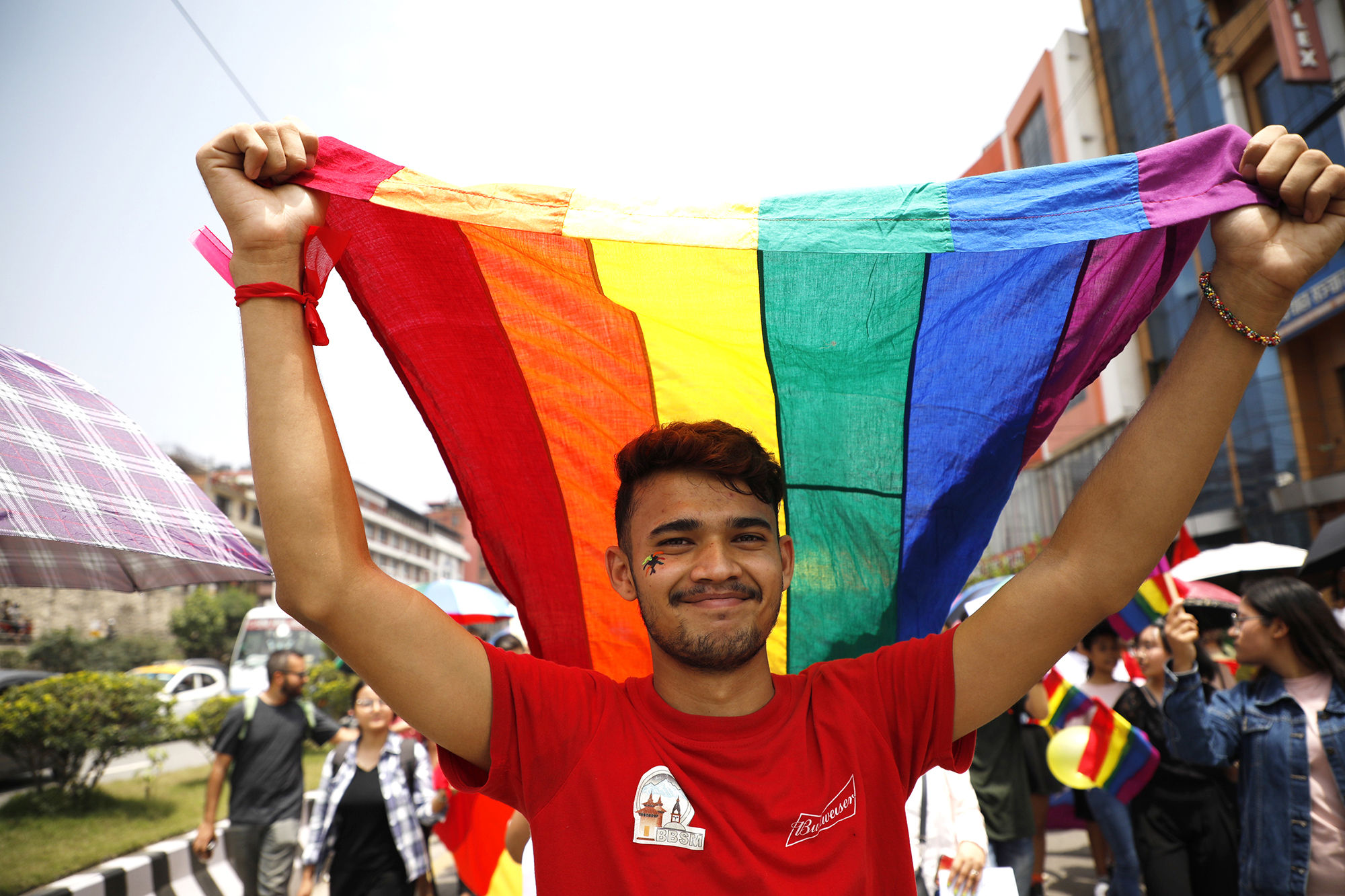 People participate in a pride parade to mark Pride Month in the Capital on Saturday. Such parades around the world celebrate social and self-acceptance, achievements, legal rights and pride of the LGBTIQ community.
Published at : June 30, 2019
Updated at : June 30, 2019 10:00
On Saturday morning, when Kathmandu's streets had just started buzzing with traffic, members of the queer community had already gathered at Maitighar Mandala for Nepal's first Pride Parade, to mark the end of Pride Month.
More than 300 people took to the streets with rainbow flags and umbrellas, flags representing other identities in the queer spectrum like bisexual, intersex and placards with various queer terms written on them. People were also painting their face and bodies with colours representing diverse queer identities.
Organised by Queer Youth Group, the event saw a majority of young people participating in the event. Walking from Maitighar towards New Baneshwor, the attendees were chanting slogans demanding equal rights. Queer anthems like 'Hataarindai, Bataasindai' by Sajjan Raj Vaidya, 'I Kissed A Girl' by Katy Perry, 'Same Love' by Macklemore among others were also blasted from speakers.
"We didn't expect this many people to attend the parade," said Rukshana Kapali, member of the Queer Youth Group. "But we are elated with all this support."
Young members of the queer community have been demanding that the state acknowledge their identity and orientation on a sexual spectrum. And events such as the Pride March furthers their agenda—loud and proud.

Photos by Sanjog Manandhar & Tsering D Gurung.
---