Kirat community observes Ubhauli Sakela fest (In pictures)
The Kirat community is observing the Sakela Ubhauli festival on Wednesday.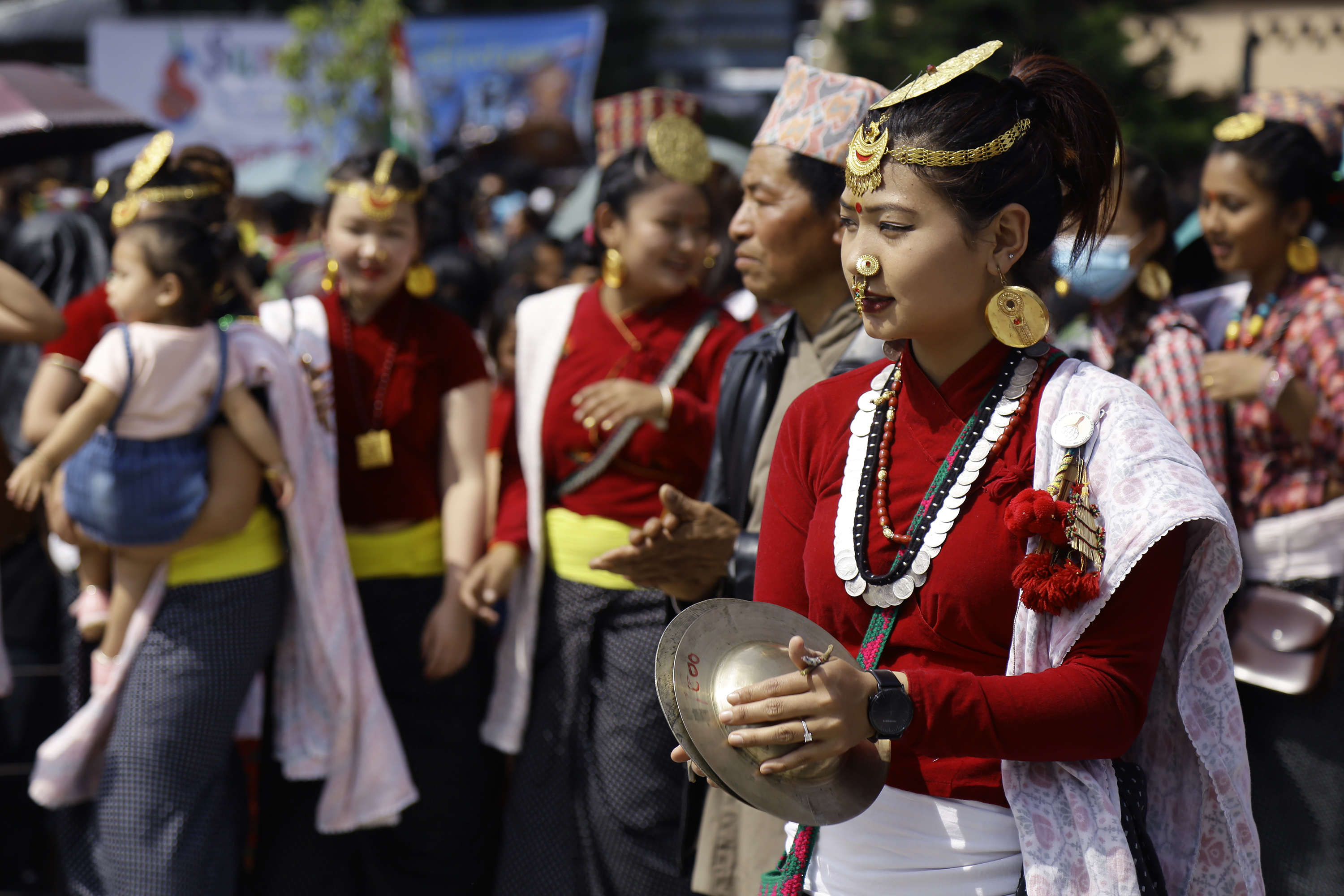 Published at : May 10, 2017
Updated at : May 10, 2017 19:41
Photos by: Milan Adhikari
The Kirat community is observing the Sakela Ubhauli festival on Wednesday.
Ubhauli is celebrated every year on Baishak Sulka Purnima, on the same day as Buddha Purnima/ Buddha Jayanti on the Nepali month of Baishak (April-May).
Various clans belonging to the community—Rai, Limbu, Yakkha and Sunuwar—celebrate the festival with fanfare across the country, particularly in Bhojpur, Khotang, Dhankuta, Dharan, Biratnagar, Kathmandu and Lalitpur. The festival is popular also in Sikkim of India, Hong Kong, the UK, Australia and the United States.
According to Kirat Rai Yayokha, the festival will commence in the Valley with a worship at Saano Hattiban and performance of a special dance called 'Sakela' at Nakhipot in Lalitpur. The dance is staged at various places in the valley for two weeks.
The festival highlights the agricultural lifestyle of the Kirat people. It is also considered a prayer to mother nature for healthy crops and protection from natural calamities. The ritual is called 'Bhumi Puja'.
The government has declared public holidays on Baishakh Purnima and Mangsir Purnima days in view of the Udhauli and Ubhauli festivals, respectively.
Buddha Jayanti, the birth anniversary of Lord Buddha, is also being observed across the nation today. The day is celebrated in all Buddhist nations, rejoicing the enlightenment of Buddha.
Traditionally, during the summer, the Kirat people used to move uphill to avoid the heat and malaria. They performed Ubhauli rituals before they moved and during that they worshipped their ancestors and nature for better health and crops.
The major attraction of the festival is the Sakela Ubhauli dance in which a large number of people in traditional attire perform the dance together in a circle.
---