Changing Asia: The New Normal
Three years after the first case of Covid-19 we look at how it has changed our lives in Asia and what will stick with us even after the pandemic subsides.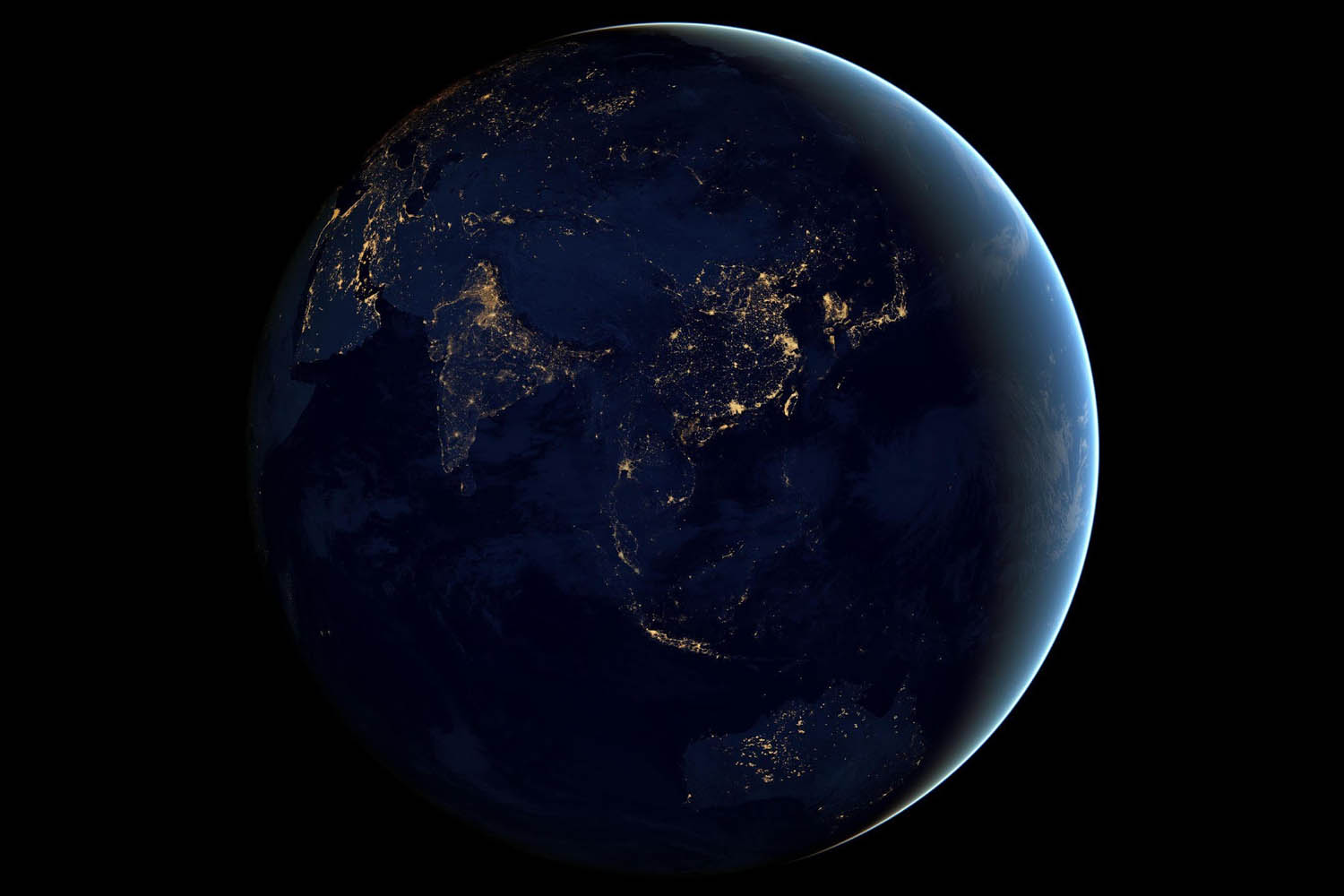 Photo courtesy: NASA
Published at : January 19, 2023
Updated at : January 19, 2023 17:48
Three years after the first case of Covid-19 we look at how it has changed our lives in Asia and what will stick with us even after the pandemic subsides.

Asia and Covid
When Covid first broke out, it was feared to pose an especially deadly challenge to Asia due to its population density and lower healthcare spending than the rest of the developed world.
The numbers are in. Covid did have a devastating death toll but nowhere near the casualties the West has experienced.
It nevertheless had a devastating impact on Asian economies and prompted many to change their behavior even after Covid restrictions eased.
In many Asian countries, other health crises with respiratory viruses preceded the Covid pandemic — the SARS virus and MERS.
These left them with a wealth of experiences that helped to speed up enforcement of healthcare policies in response to Covid. While masks were shunned in many Western nations in 2020, people in Asia adopted mask-wearing and have kept wearing them long after rules have been lifted.
This preparedness was key in attenuating the impact of Covid on the health system. It has also prompted policymakers worldwide to rethink their health communication.
Urban populations in Asia, which has eight of the world's 10 most populous metropolises, became wary of public transit during the pandemic.
This, coupled with transit services which were often not running, allowed for the development of new transit modes.
People started bicycling to work more and using ride-sharing applications. In Nepal, that took the form of scooter taxis.
These apps have stayed popular even after Covid curbs were lifted.
Mobility restrictions also drove the food sector towards the mobile app business model.
Food delivery and the accompanying infrastructure exploded in popularity during the health crisis.
Certain restaurants or even food plazas switched from dine-in services to the food delivery business model.
The pandemic allowed plenty of businesses and workers to discover work from home.
While the adoption of work-from-home arrangements in Asian businesses has been mixed, the increasing willingness of consumers to purchase food, items, and art online has allowed independent workers to benefit from it.
As many people started getting used to remote working, a whole other type of remote worker faced job insecurity.

Remittance workers, or migrant workers who send a chunk of their salary to their families back home, are some of the largest sources of external financing for developing economies.
As many were employed by construction companies, project shutdowns led to concerns about these crucial lifelines drying up.
Thankfully, that did not happen, as the drop, while still impactful, was not as drastic as predicted by the World Bank.
Throughout much of 2022, remittances kept increasing, but border closures hampered cash exchanges.
This paved the way for innovation by remittance transfer providers.
Southeast Asia and island nations such as the Maldives were highly dependent on tourism before the pandemic.
Many tourism and hospitality businesses had to shut down due to the lack of foreign tourists, leading the World Travel and Tourism Council to predict the region would lose 2.7 trillion USD in 2020.
As borders shut to the outside world, the hospitality industry had to turn to new ways of finding and attracting tourists.

One such example was Mongolia, where the government banned international arrivals early in 2020.

Domestic tourism increased all across Asia throughout the pandemic.
However, spending was low and did not compensate for the lack of international tourists, as not all countries in Asia have sufficient, or wealthy enough, domestic travelers.
As borders open up and travelers feel comfortable going abroad again, many countries need to change the way that policymakers and businesses market to prospective tourists.
In the case of the Maldives, they played their cards right with swift, regionalized lockdowns.
This has allowed its tourism sector to recover more robustly than others.
The reasons for this extend beyond pure lockdown management, however.
As travelers take to their airplane seats, they have shown an increasing interest in sustainability, which the Maldives have been willing to embrace.
For those stuck at home, Covid meant not being able to go on cultural outings.
All around Asia, museums and theaters were forced to shut down.
For the fishermen culture museum in Hong Kong's Aberdeen, that meant having to adapt the museum's approach.
And all around Asia, traditional culture troupes had to find a way to reach their audience during the pandemic.
This rise of social media such as TikTok or Douyin has given it a boost as it became more accessible than even before the pandemic.
These kinds of media successes indicated that there was a hunger for more local content production in Asia.
Covid has started the ball rolling to increase investment in digital infrastructure, which will be beneficial for education, work, but also culture.
Indeed, in part due to the lockdowns, Bangladesh alone added nine million new social media users in 2020. This has completely revolutionized independent content production there.
South Asia, which has a breadth of traditional media from TV to film, had until now not developed a strong local social media identity.
These production houses, spurred by the success of local content during the pandemic, have also managed to set up longer term productions.
Covid has changed our lives in profound ways and the impacts on our daily lives were made more intense as countries turned inward in the haste to protect lives and livelihoods.
But the disease has also taught us to see the world with a new lens.
The unprecedented challenges to global mobility and the basic need to keep safe and healthy in uncertain times gave birth to new ways of doing things and fresh impetus to adopt innovations.
Impact of covid preparedness on happiness.
COVID Statistics aggregated from official country COVID data.
Outbreak information and statistics
Financial statistics about the Asia-Pacific region post-pandemic
Ulaanbaatar, Mongolia

Interviewee - Enkhtsetseg Flora, Joinme.mn
Mongol Content - Erdenechimeg Batbold
Producer - Brandon Choi

Kathmandu, Nepal
Interviewee - Sushma Niraula
The Kathmandu Post - Drishna Sthapit
Producer - DJ Clark

Bangkok, Thailand
The Nation - Stephanie Adair
Producer - Jack Yao

Hangzhou, China
Interviewee - Lina An
Interviewee - Haifeng Wu
Producer - Guo Xi, Huang Danyang

Jakarta, Indonesia
Interviewee - Milda
The Jakarta Post - Yohana Belinda
Producer - Sun, Yuexiao
Translators - Yohana Belinda, Sheena Suparman

Dhaka, Bangladesh
Interviewee - Sarah Alam
Interviewee - Shankha Dasgupta
The Daily Star - Shovy Zibran, Saim Bin Mujib
Producer - Alfred Zanini

Hong Kong, China
Interviewee - Iris Pang
Producer - DJ Clark

Singapore
Interviewee - Liu Xiaofen
Producer - Rosy Luu
---