Security in mess as some in police turn criminals
On Sunday, police arrested six persons including police personnel who broke into a jewellery workshop in Maruhiti, Kathmandu, and robbed 64 tola gold worth Rs3.2 million.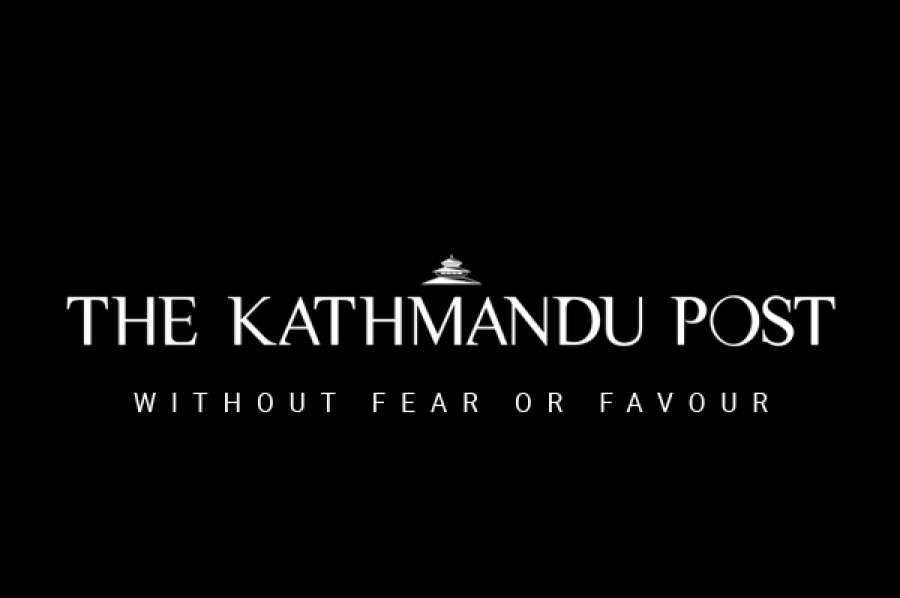 bookmark
Published at : April 4, 2017
Updated at : April 4, 2017 08:11
Kathmandu
On Sunday, police arrested six persons including police personnel who broke into a jewellery workshop in Maruhiti, Kathmandu, and robbed 64 tola gold worth Rs3.2 million.
Investigation showed that Head Constable Bal Bahadur Magar of Metropolitan Police Circle, Lainchaur led the team of burglars who used a pistol and handcuffs of Nepal Police during the heist.
Also involved were Ajay Gurung, 26, a constable serving at the Metropolitan Police Circle. While Gurung was arrested, Nabin Dhakal, 28, another constable, is still on the run.
On March 14, two sub-inspectors—Sambat Tamang and Surya Bahadur Thapa of Metropolitan Police Circle, Gaushala—were caught for abetting abductors of Badri Rai, the owner of Tiger Overseas, Dhumbarahi. The duo had sought ransom from Rai and had made him forcefully sign some payment documents.
These incidents show a worrisome trend of involvement of police personnel and officials in criminal activities. This exposes not only the holes in the security system but also the ineffectiveness of Nepal Police to curb such tendencies within the system. In both cases, the culprits were found to have misused their position and weapons.
Security experts warn that such intimate relationship of police with criminals heightens fear among the public and saps the public trust in the security institution. Former Deputy Inspector General of Police Hemanta Malla said involvement of police in crimes raises fear in society and people cannot distinguish between the protector and the perpetrator.
"There is a chief who oversees persons under his/her unit. And there are unit chiefs who have a certain number of personnel under their command. Hence, it is essential to scrutinise their duty and actions from each level," said Malla. "Also, the complexity of departmental action process should be eased within the police system."
Involvement in criminal activities is not limited to lower-ranking personnel. Even high ranking officials have been suspended after they were found supporting human traffickers and gold smuggling. Recently, a team from the Central Investigation Bureau arrested Senior Superintendent of Police Shyam Khatri, who was in charge of the airport security while 33 kilogram gold apparently got security clearance. The CIB said SSP Khatri would get kickbacks from smugglers for each security clearance. In 2013, SSP Rabi Raj Shrestha was suspended after he was found involved in the smuggling of foreign currencies worth over Rs100 million.
Nepal Police claims that it has a zero tolerance policy of dealing with such personnel. Data from the police department show that a total of 939 officials faced departmental action until February this year. Among them, 131 personnel were given marching orders. A majority of those facing action were warned and asked to submit written clarifications; 11 personnel were suspended. In the fiscal year 2015-16, a total of 1,628 people faced punishment in the form of warning, suspension and demotion. A total of 453 people were sacked and 103 suspended. However, the police headquarters does not specify the reason for departmental action. Although officials believe that over 40 percent of those sacked were guilty of misconduct, including abetting criminals or taking kickbacks.
Senior Superintendent of Police Sarbendra Khanal, spokesperson for the NP Headquarters, said the institution has zero tolerance for misconduct by staff. "We are constantly monitoring their work. If there are any complaints of wrongdoing by personnel and officials, investigations are carried out. They face severe actions if found guilty," said SSP Khanal, urging, however, that such sporadic cases should not be generalised to form an opinion about the police administration as a whole.
---
---