Disgruntled groups protest new constitution promulgation
Various disgruntled groups staged demonstrations to protest the new constitution that the Constituent Assembly is set to promulgate on Sunday.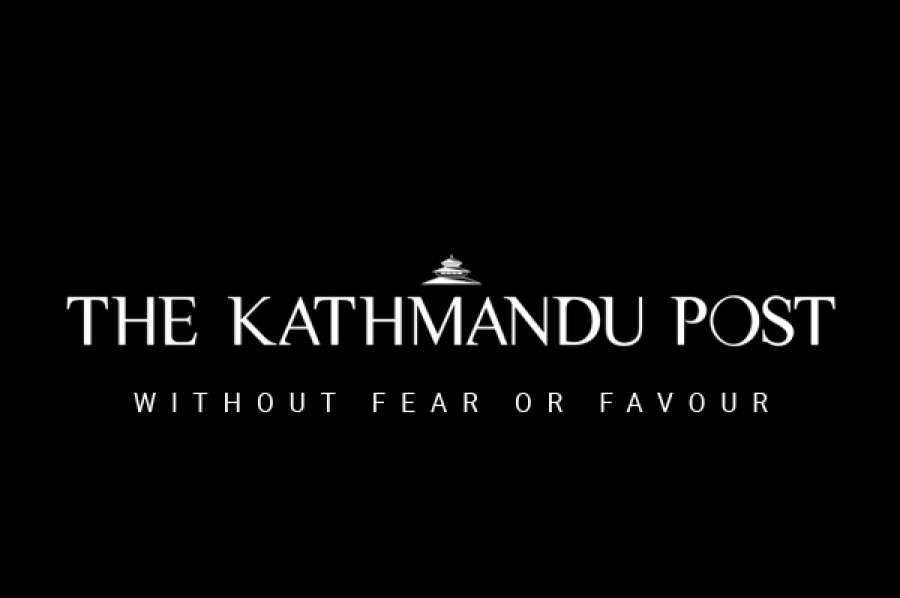 bookmark
Published at : September 20, 2015
Updated at : September 20, 2015 09:03
Kathmandu
Various disgruntled groups staged demonstrations to protest the new constitution that the Constituent Assembly is set to promulgate on Sunday.
They have also continued their banda in some Tarai districts and have announced fresh protests for Sunday. Banda enforcers staged violent protests in Sarlahi, Saptari, Dhanusha among other districts, affecting normal life in the area.
In Sarlahi, protesters torched a passenger bus (Na 2 Kha 3457) at Aapkholsi along Nayaroad-Barhathawa road on Saturday afternoon. The vehicle was completely destroyed in the incident. Police said they are yet to contact the bus staff and its owner. A local woman saw the bus on blaze and informed police of the matter.
Likewise, our correspondent in Janakpur said Samyukta Loktantrik Madhesi Morcha (SLMM) activists continued their demonstrations on Saturday. They took out a motorcycle rally and said they will mark Sunday as a "black day".
In Rajbiraj, SLMM activists took out a protest rally around the city and organised a corner meet. Addressing the meet, Madhesi leaders claimed the issues of Madhesi people were neglected the three largest parties.
Meanwhile, Tarai Madhes National Campaign Coordinator JP Gupta said in Bara they would boycott the new constitution as it was promulgated by three major parties misusing authorities.
Meanwhile, Limbuwan, Tamuwan and Magarat supporters separately announced their protest programmes against the constitution promulgation. Organising a press meet in Dharan on Saturday, Limbuwan Joint Struggle Committee said its third phase of protest programmes. It said it will stage demonstrations against the new constitution on Sunday. Likewise, Tamuwan Joint Struggle Committee took out a protest rally in Pokhara saying that the news constitution failed to empower Tamus. Similarly, the Magarat Struggle Committee announced series of protests in Palpa on Saturday. They declared to boycott the new constitution as it divided Magarat land into three different states. Likewise, Tharuhat Struggle Committee in Kailali
warned of burning of copies of the new constitution. In Kailali and Kanchanpur, local authorities have stepped up security measures keeping in view the possible protests on Sunday.
Kailali Chief District Officer Mohan Chapagain urged people not to organise celebration programmes compromising security situations in the district. Kailali is considered sensitive area from security point of view following Tikapur incident in which nine persons were killed.
(With inputs from local correspondents)
'Statute promulgation an occasion of satisfaction'
Indian Foreign Secretary Subramanyam Jaishankar, who visited Nepal as a special envoy to Indian Prime Minister Narendra Modi, has said that the promulgation of constitution should be an occasion of joy and satisfaction, not agitation and violence.
Talking to the media before returning back to Delhi on Saturday, he asked the Nepali leaders to display necessary flexibility and maturity in the constitution drafting process. Stating that India has been strongly supportive of the constitution making process,
he hoped that the statute would be broadly acceptable. "This is a crucial time for leaders to ensure a durable and resilient constitution," he said.
Jaishankar met President Ram Baran Yadav, Prime Minister Sushil Koirala, CPN-UML Chairman KP Oli, UCPN (Maoist) Chairman Pushpa Kamal Dahal, Nepali Congress senior leader Sher Bahadur Deuba and Madhesi leaders during his two-day stay in the Capital. He also organised a luncheon for leaders of Madhes-based parties within the premises of the Indian Embassy.
During his meeting with cross-party leaders, he urged them for 'widest possible agreement' on the new constitution.
He also asked them to bring agitating parties on board before promulgating the new constitution.
---