Pikey Peak—a travellers' peak
With breathtaking mountain views, rhododendron forests, and yaks, Pikey Peak has it all to make a great trekking destination.

It rained the entire night in Jhapre. But in the morning, the sky was clear, and the mountains were visible in their full glory. Photo Courtesy: Saurav Thapa Shrestha
bookmark
Published at : September 30, 2022
Updated at : September 30, 2022 08:18
Solukhumbu
If you enjoy trekking and are looking for a destination that is accessible yet breathtakingly beautiful, you should keep Pikey Peak on your list.
I say this because I trekked to Pikey Peak just two weeks ago, and I had a great time on the trail and loved the views. There are several trek routes to Pikey Peak, and I opted for the one that starts from Dhap (2850m), which lies on the Okhaldhunga-Solumkhumbu highway. Dhap is eight hours drive from Kathmandu, and it was where we stopped for our first night.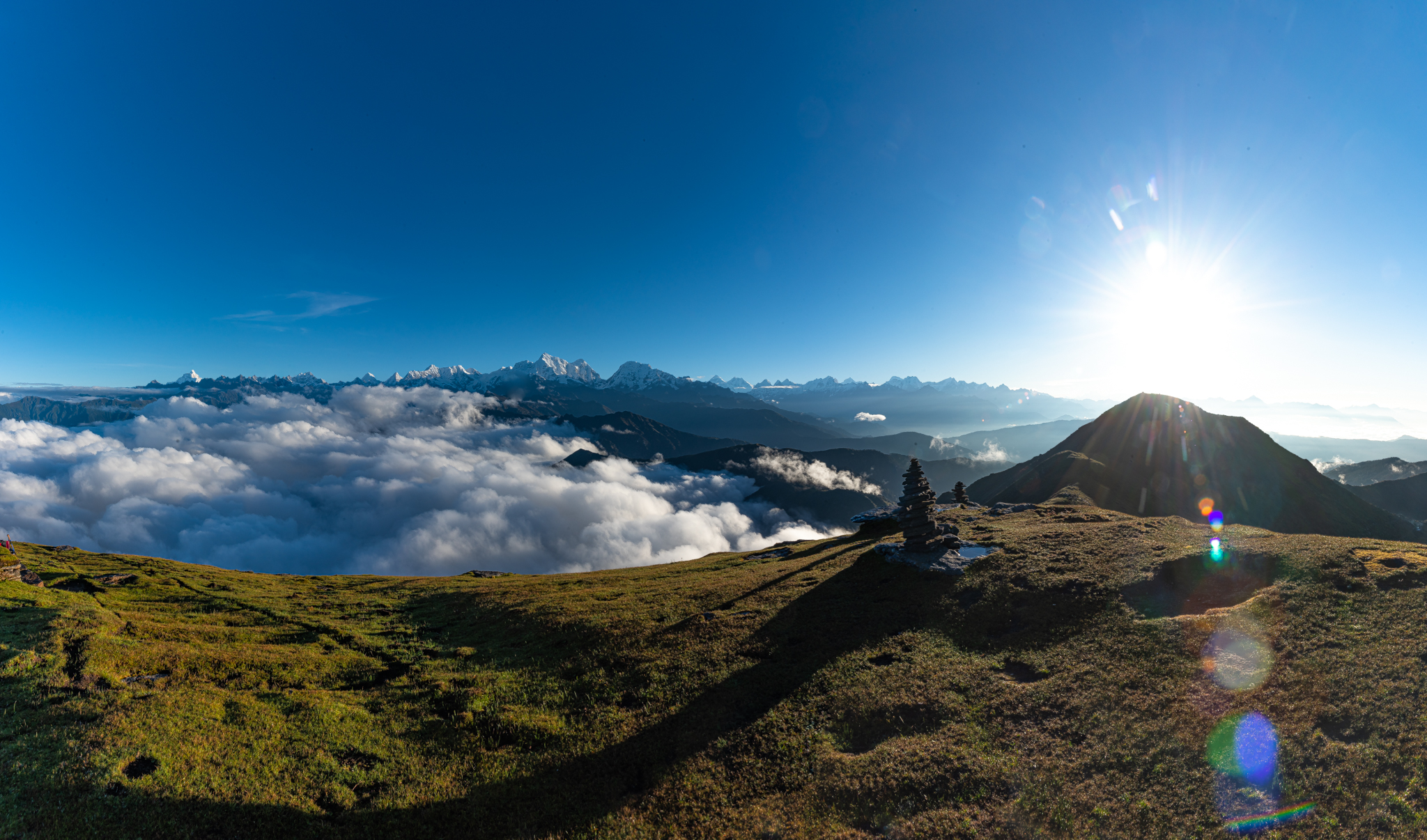 Mountains stretched from left to right made up our view from Pikey Peak. Photo Courtesy: Saurav Thapa Shrestha
The following morning, we trekked to Jhapre. The four-hour trek to Jhapre had us walking past lush green hills and a jeep track, and time and again, we were blessed with beautiful mountain views. We spent our second night in Jhapre.
From Jhapre, Pikey Peak is around an eight-hour trek, and this section of the trail was the most beautiful. The path meandered through pine and rhododendron forests. We also got to witness hundreds of yaks grazing on hilltops.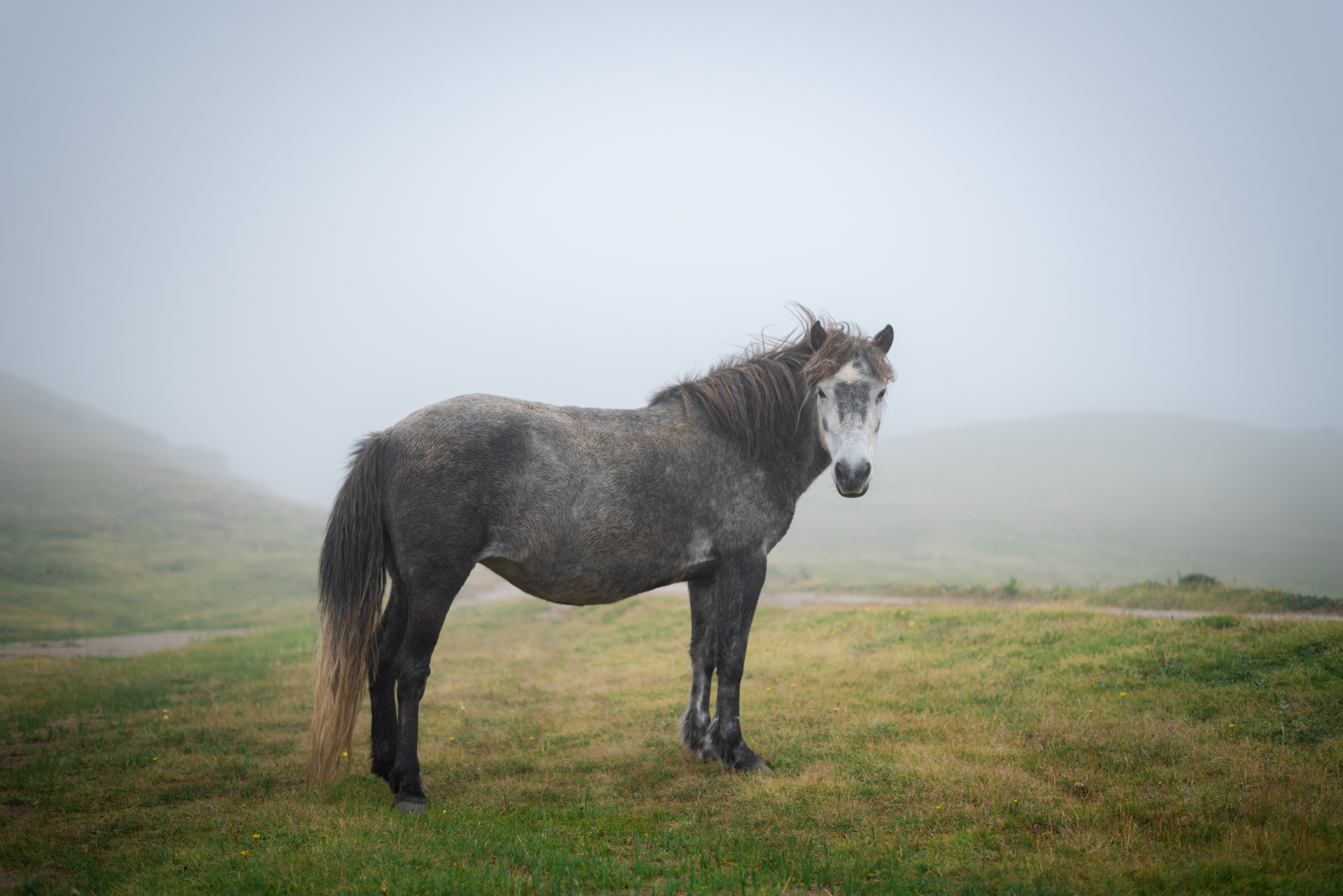 Somewhere between Jhapre and Pikey Peak, we saw this lone horse grazing. Photo Courtesy: Saurav Thapa Shrestha
Even though the weather wasn't at its best for the first two days of the trek, the skies cleared up on the third day. The spectacular mountain views that we saw from Pikey Peak left us speechless. All eight eight-thousanders in Nepal were in front of us, and seeing all of them from one single spot was more than what we could have asked for.
On our way back, we chose the route from Pikey Peak to Jasmane Bhanjyang and then to Salleri. One of the highlights of this route was the dozens of bubbling springs we witnessed. We reached Jasmane Bhanjyang just in time for lunch, and from there, it took us another six hours to get to Salleri, where we stopped for the night. The next day, we took a jeep to Kathmandu, which meant we were able to complete the trek in just four days.
It is said that Pikey Peak was Edmund Hillary's favourite spot to view Everest. Having stood on Pikey Peak and gazed at Everest and its neighbouring mountains, I think I know why the great mountaineer fell in love with the place.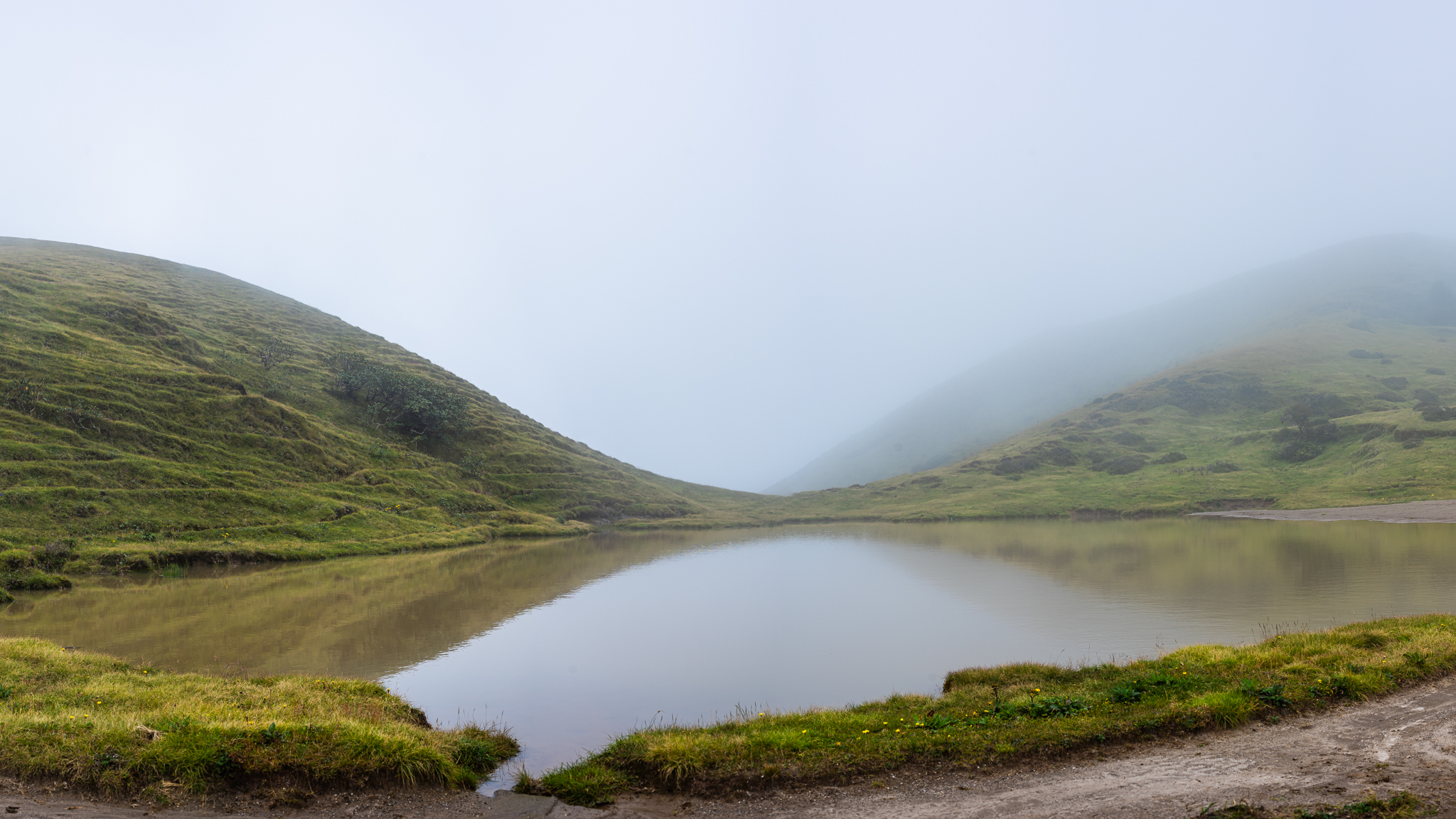 Once we reached Lhumje (3520m), dozens of ponds like the one in the photo started appearing along the trail. Photo Courtesy: Saurav Thapa Shrestha
---
---