At Mahakali Hospital, patients of snakebite and Covid-19 are in want of ventilator
The hospital doesn't have an isolation centre either.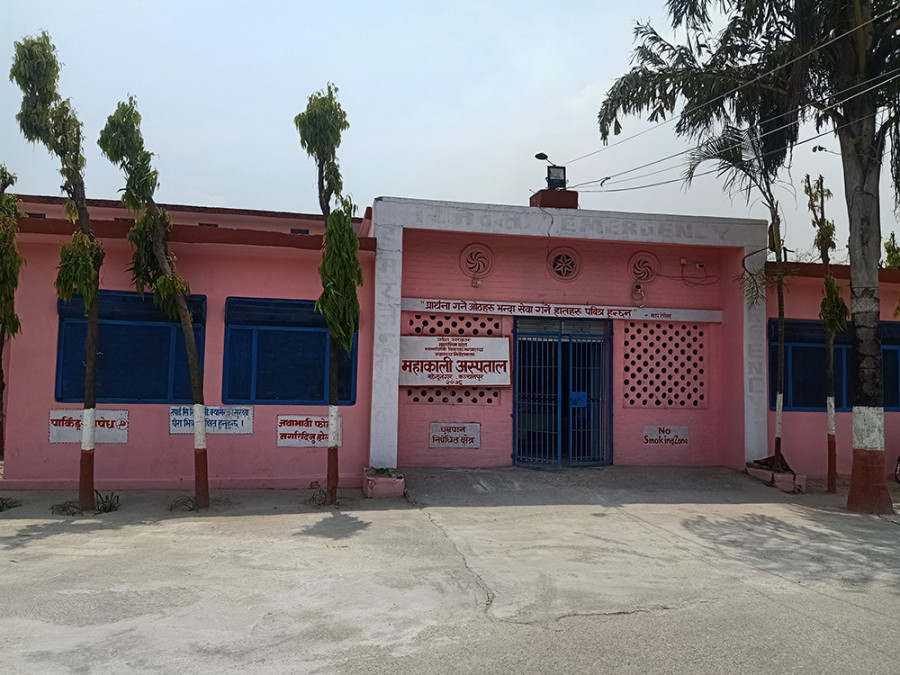 Bhawani Bhatta/TKP
bookmark
Published at : July 6, 2020
Updated at : July 6, 2020 08:51
Kanchanpur
A 14-year-old snakebite patient from Kanchanpur died on the way to Dhangadhi for treatment on Wednesday morning. The patient was first taken to Mahakali Zonal Hospital in Bhimdatta Municipality in Kanchanpur, but the public institute referred the patient to Dhangadhi since it didn't have a ventilator.

This is the second snakebite patient that the hospital referred elsewhere in the Nepali month of Asadh. The hospital has seen four snakebite patients this month, two of whom received treatment at the hospital.
Patients who need critical care after a snake bite cannot be treated at the hospital, as it lacks ventilators, said Hari Shrestha, medical superintendent at Mahakali hospital.
"Moreover, we currently don't have sufficient manpower to tend to patients of diseases other than Covid-19," Shrestha said.
According to Shrestha, the hospital has assigned two of its major medical teams for Covid-19 treatment, so it cannot look at patients of other diseases.
The provincial Ministry of Social Development had allocated Rs10million in the last fiscal year's budget to procure medical equipment for Mahakali hospital. The hospital administration had started the procurement process in April. It granted a contract to RG Suppliers to procure two units of ventilator, a patient monitor, and a blood gas analyser, among other equipment. The contractor, however, procured items that were old and rusty, according to Shrestha. The hospital then cancelled the contract with RG and has started the procurement process for the second time.
"The hospital was in talks with a second contractor but the company is yet to come into contact," Shrestha said. "We are discussing the matter with the Ministry of Social Development to decide on the next step."
But it's not only the ventilator and other essential medical equipment that the hospital lacks. Even though it has assigned a team for Covid-19 treatment, the hospital doesn't have an isolation centre.
As many as 21 Covid-19 patients are currently undergoing treatment at the hospital, according to Saroj Acharya, a physician at the hospital.
With the onset of the rainy season, incidents of snake bite are bound to rise in the district. Meanwhile, Covid-19 has also made a dangerous headway into the district with 429 cases recorded as of Sunday.
But for a lack of a ventilator and other essential medical apparatus, a health crisis looms large in the district.
"If any of the patients need critical care, ventilators would be absolutely essential," said Acharya. "But we don't have any at the moment."
---
---