When Kathmandu gets hungry at late night, this delivery service comes to rescue
Bhok Lagyo will soon be operating its business 24 hours a day, says co-owner Abhishek Gurung.

All photos by Sanjog Manandhar
bookmark
Published at : September 23, 2019
Updated at : January 23, 2020 12:51
Kathmandu
When hunger pangs strike with a vengeance and the wallet is empty, a business plan is probably the last thing that would germinate in the recesses of one's mind.
But Abhishek Gurung clearly sees and does things differently than the rest.
When a student, Gurung's stomach regularly growled late at night for want of adequate food. Cooking for him was out of the question and there were hardly any restaurants open at that unearthly hour to satiate his hunger.
And then, in one of those nights, the Eureka moment arrived.
This was to become a defining moment in Gurung's life and professional career.
The lack of night restaurants in Kathmandu prompted Gurung and co-founder Shejey Agyitsang to start Bhok Lagyo, an online night food delivery services provider.
"We were information and technology students and late-night gamers as well, so my friends used to come to my room...I was lazy at cooking food," Gurung recalls. It took eight months for us to start the business. I didn't want to go abroad and neither did I see myself doing a 9 to 5 job."
Gurung, a graduate in information technology from Islington College and his partner started off their venture, "Bhok Lagyo" in January of 2017 and two and a half years later, Gurung sees limitless potential in the business.
"We used to receive around five orders per night in the beginning and now we are receiving around 20 orders per night," he says.
Bhok Lagyo started with a joint investment of Rs2.5 million by Gurung and his two business partners and thus far, they have invested Rs4 million in the venture. Gurung says he makes Rs10,000 on an average per night by delivering food.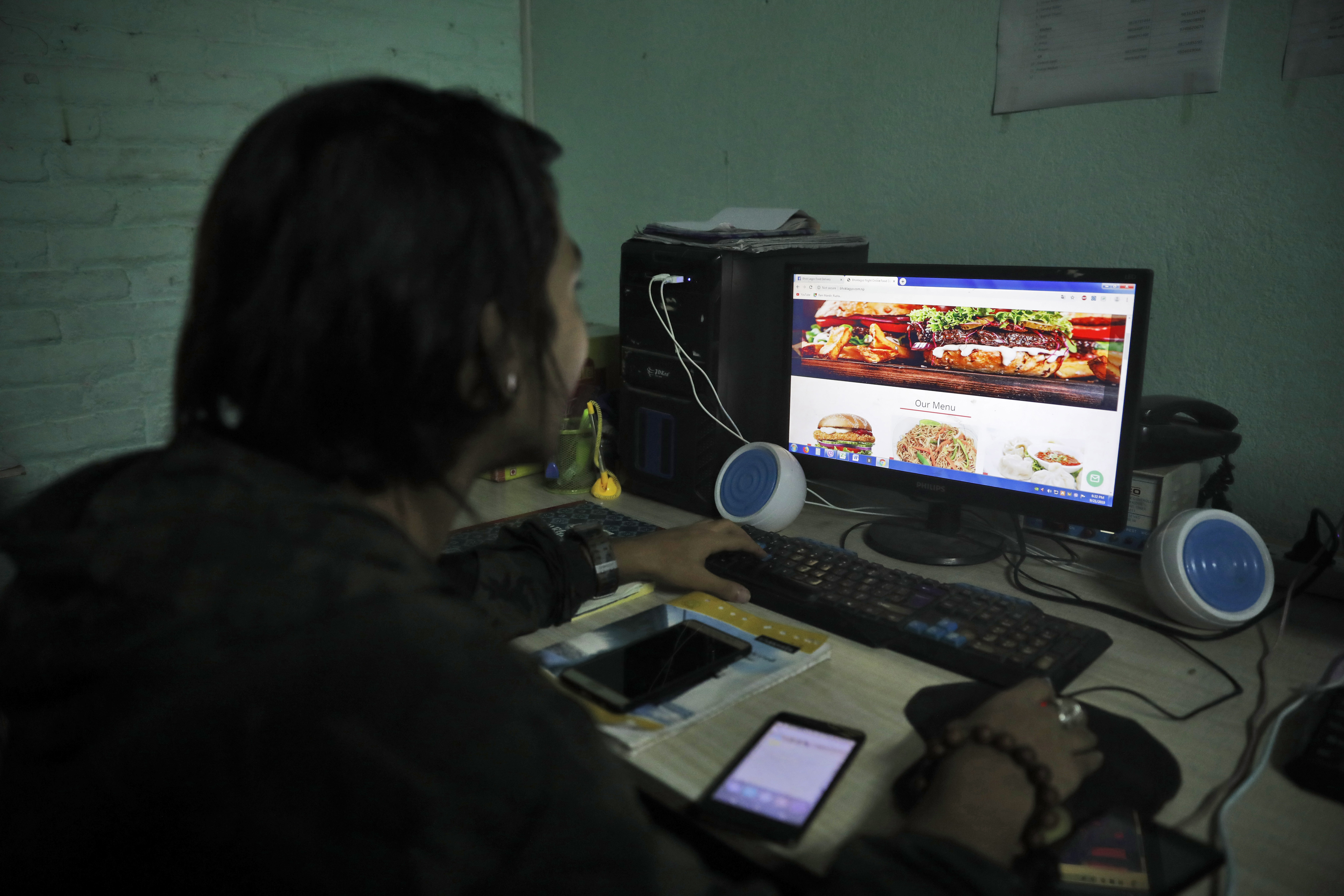 The Story Behind the name
The unique company name is a reflection of Gurung's experience during his college days. "I used to say 'Bhok Lagyo' most of the time," shares Gurung, laughing. "I say it, these days too."
When the time came to give the new startup a name, both Gurung and Agyitsang sat down to discuss potential names. Gurung says, "as I was feeling hungry, I suggested 'Bhok Lagyo' which we both found unique and the rest is history."
"The name helped to create a buzz in the market as soon as we opened and people started ordering from us out of sheer curiosity that the company's name generated ," he said.
"Nearly 90 percent of the people with whom I shared my business plan told me to drop the idea, stating that it might not work. In fact, they suggested that I should take up a regular job instead of starting my own business. But I wanted to see if my business idea was viable or not and decided to take the plunge," Gurung added.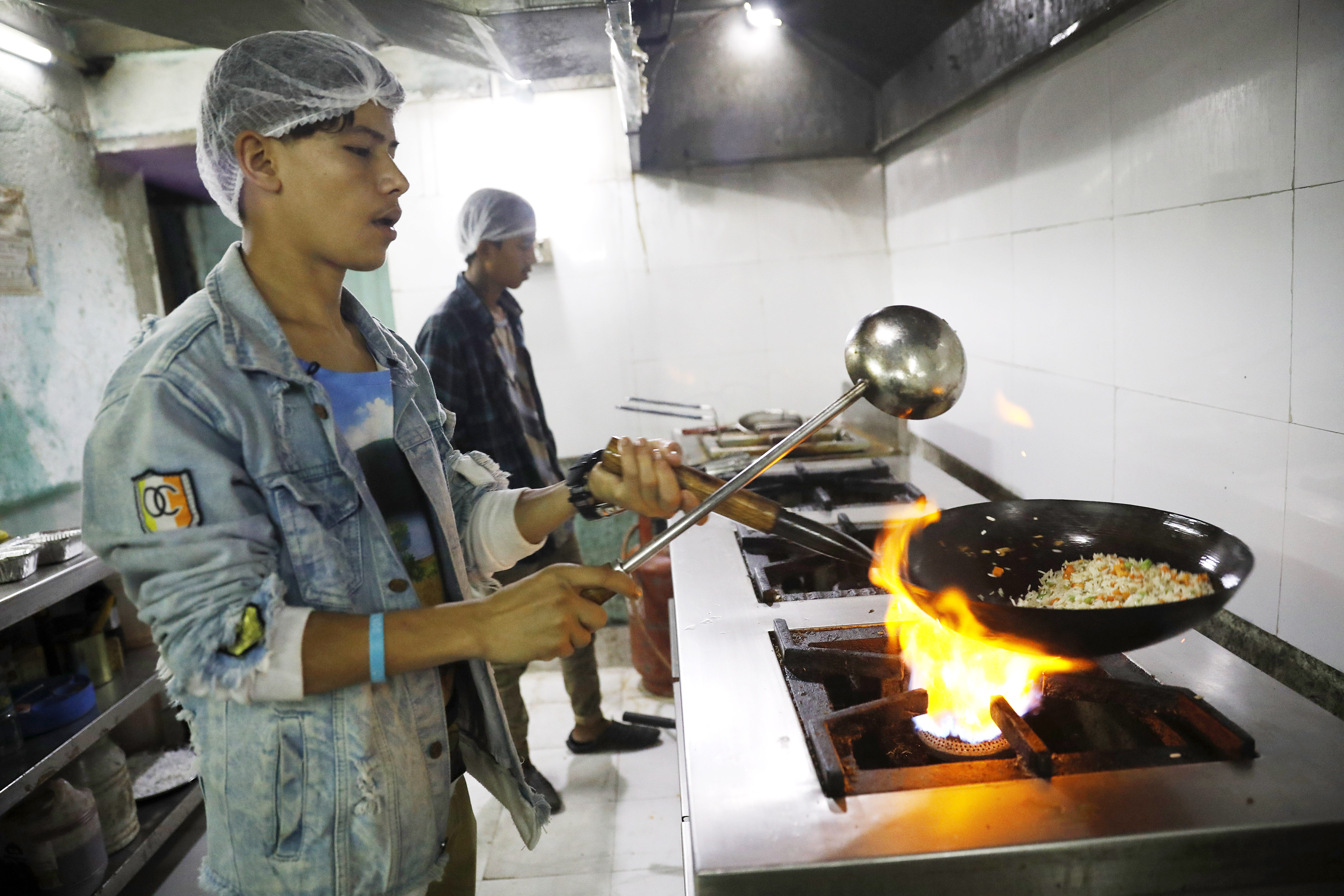 Milestone
Years ago, Gurung's family owned an Indian cuisine restaurant at Thamel but it pulled down its shutters after about 20 years of operations. "We had a financial crisis and at the same time, my elder brother called my parents to the US," said Gurung, adding that the situation taught him a valuable lesson and made him even more determined. Sometimes a bad incident helps you to gain courage and it motivates you."
As he was an IT student, Gurung realised that despite having a potentially great idea, he was lacking on the business side. He took part in the Nabil Udhaymi Seed Camp, which according to him, became a major milestone in his life.
"The camp was targeted mainly at business students with a business idea and where CEOs and founders of different companies shared their knowledge with the startups" he says. This type of business incubation programme helped Gurung to learn about creating a business from scratch. "After completing the camp, I asked myself why I didn't join it earlier."
Gurung's family now lives in the US. Though his parents want him to come to the US, he plans to stay in the country as he sees a future for Bhok Lagyo. "One has to struggle hard whether in the US or here, so I decided to do something in my own country."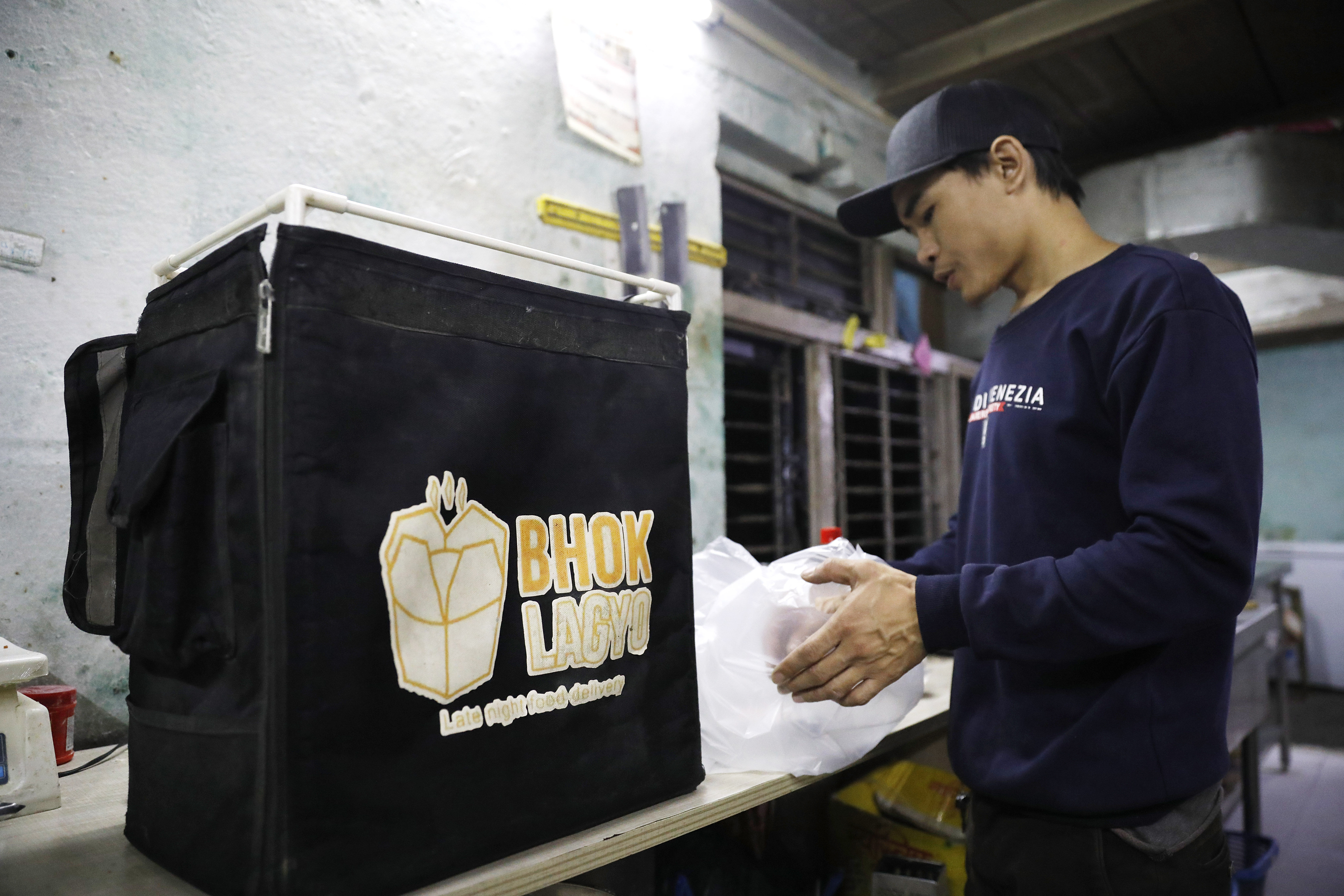 The Hurdles of night food delivery business
Bhok Lagyo was the first online food delivery service provider to deliver food late at night. "Since we operate in the evening, it was challenging in the earlier days with everyone working a double- shift," said Gurung.
In the earlier days, the company also faced several incidents of robbery and dog bites while doing food deliveries.
"The poor road conditions make it tougher to deliver on time. I have many clients in Boudha but due to poor road conditions, I am not able to deliver food in that area," Gurung lamented.
Bhok Lagyo has been delivering food from its restaurant located at Gaushala. The menu offers momo, noodles, fried rice, burger, pizza, and biryani.
Currently, Bhok Lagyo has a team of 14, including Gurung and his co-founder Agyitsang— four chefs and six delivery boys and two customer service representatives. The delivery service is available from 4 pm to 4 am. They charge Rs50 per delivery inside the ring road and an extra Rs100 for deliveries outside the ring road. Bhok Lagyo usually receive orders from 10 pm to 1 am, informs Gurung.
With people's changing lifestyle in the capital and given the ever expanding economic activities, Gurung hopes the number of orders will increase in the future. "I foresee growth in the night food delivery business," he said.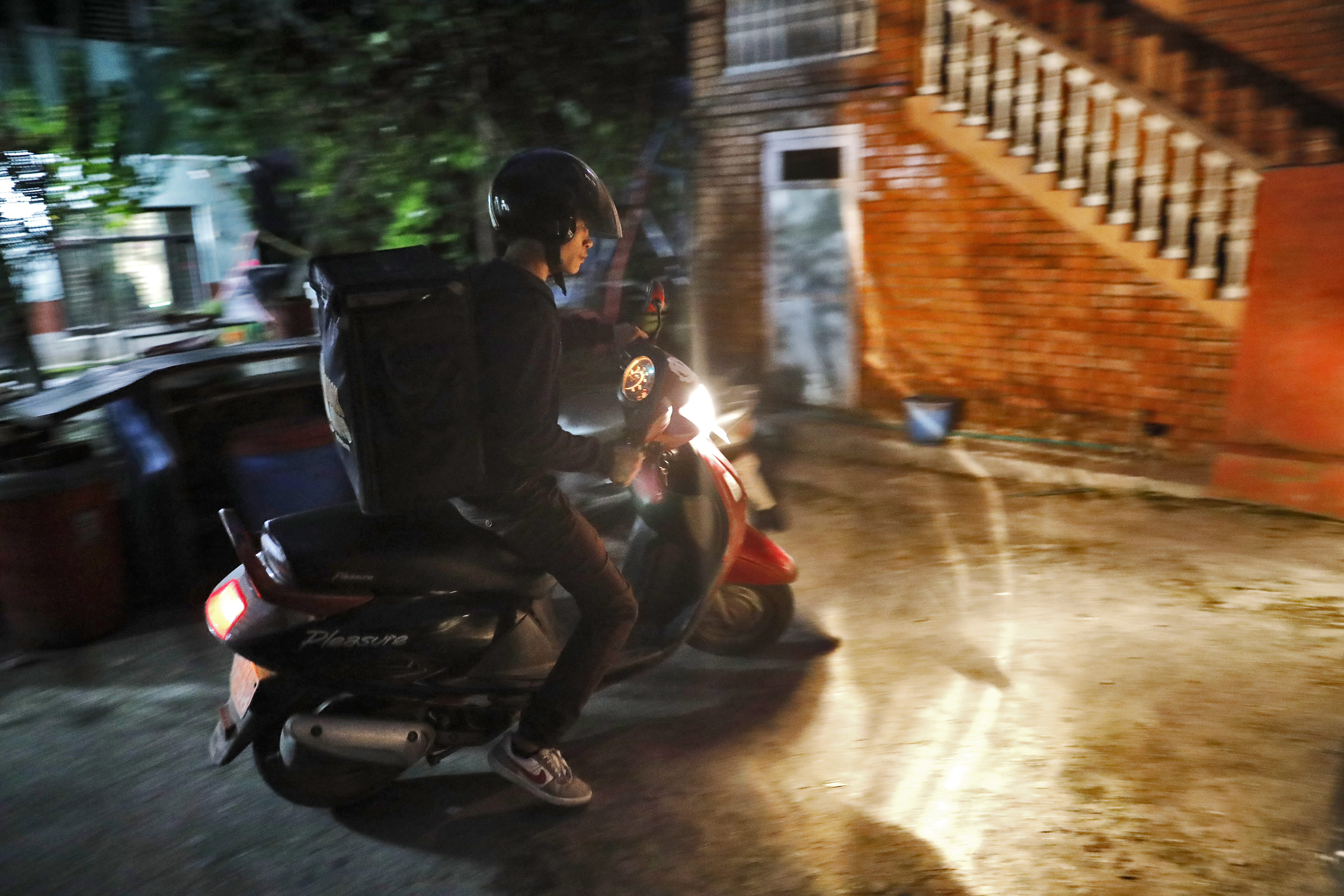 Future plans
Gurung plans to open a Bhok Lagyo fast food outlet. He is working on Bhok Lagyo mobile app as well. He also plans to add healthy and nutritious food for diet-conscious consumers. As well, he is aiming to add drinks along with food items.
Gurung and his partner are focused on delivering food at night as the food delivery competition is intense. "We plan to make our services available 24 hours, soon," he says.
Towards that end, Gurung is eyeing new investors.
Gurung noted that due to Nepal's economic growth many youngsters are becoming entrepreneurs. "There were not many investors willing to invest in a start-up company five years ago, but now, things are gradually changing."
One can order food through phone calls, Viber, Facebook, and Instagram. "Social media has become a boon for us where we get to sell our products and market our brand at the same time," he says. According to Gurung, the lion's share of the orders is being generated through Facebook's Messenger and via phone calls. "Orders spike during mega sporting events."
"For me, entrepreneurship is like an adventure where you get to learn different things," Gurung signs off with a concluding remark.
---
---