Dalits in civil service
Among the 83,000 personnel in Nepal's civil service, only 0.8 percent are Dalits, a disproportionate figure considering that they make up 13 percent of the national population.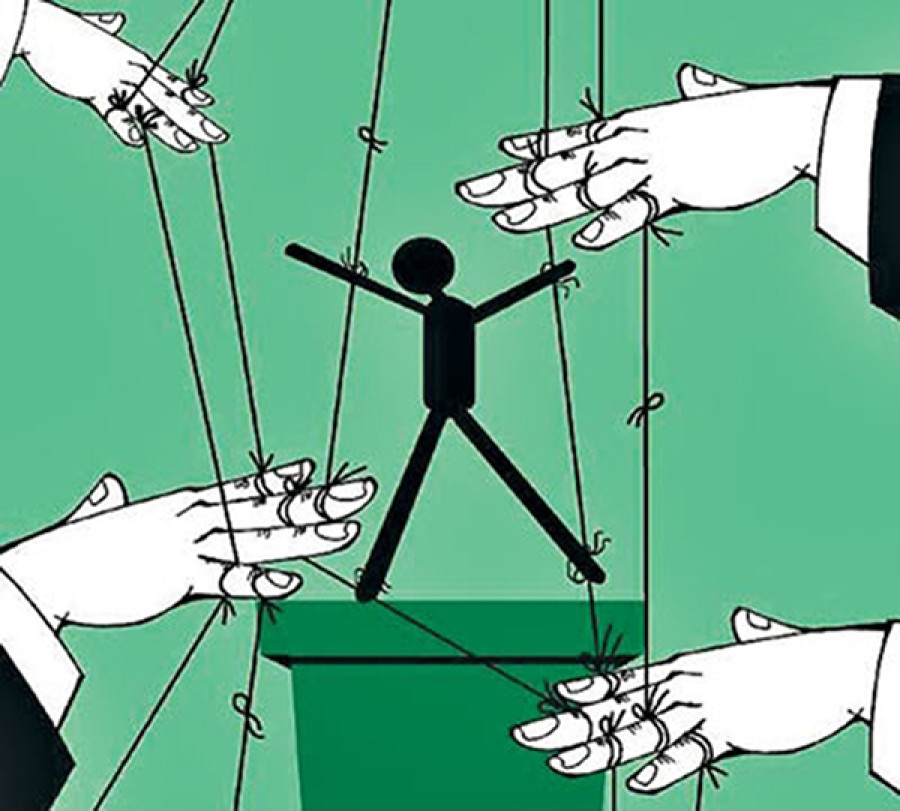 bookmark
Published at : March 28, 2017
Updated at : March 28, 2017 09:25
Among the 83,000 personnel in Nepal's civil service, only 0.8 percent are Dalits, a disproportionate figure considering that they make up 13 percent of the national population. And among these Dalit service holders, about 18 percent are women, which is not much lower than the national average of 20 percent. Dalit analyst Sarita Pariyar says, "The level of political consciousness of Dalit women is high in Nepal. Given an enabling environment, they can fully exercise their individual agency to grab any opportunity."
Reshaping the bureaucracy
Before the inclusion policy was launched in 2007, there were very few Dalits in the civil service. In the lead up to a review of the inclusion policy a decade later, heated public debate raged over how to reshape the bureaucracy. Dr Ramesh Sunam of the United Nations University said that the inclusion policy was 'a great policy intervention' towards building an inclusive nation-state. He said that current debates on inclusion had been shaped more by prejudice, belief and anecdotes than facts obtained from research.
Our research on Dalit inclusion in the civil service shows that most Dalit employees occupy positions at the lower rungs of the hierarchy. Only 108 civil service personnel from the Dalit community hold gazetted third class or higher positions. Among the total workforce in the civil service, gazetted third class and higher positions make up 23 percent of the positions. A comparison of Dalit and national figures reveals that most Dalit employees serve as non-gazetted lower level staff with limited power and authority. Personnel assuming positions at the higher echelons of the civil service exercise greater authority and more power to shape policy decisions and mobilise state resources.
Among Dalit employees in the civil service, Hill Dalits are overrepresented compared to Tarai Dalits. Nearly 90 percent of Dalit civil servants are Hill Dalits while they make up two-thirds of the total Dalit population of nearly 5 million. A breakdown by caste shows that Bishwokarma, a Hill Dalit caste, predominates in the civil service. About half of Dalit civil servants belong to the Bishwokarma caste while they make up 38 percent of the Dalit population.
Similarly, Pariyar and Mijar castes make up 20 percent each of Dalit civil servants while their shares of the Dalit population are 14 percent and 11 percent respectively. Among Tarai Dalit castes, Tatma (15 percent), Chamar (13 percent), Dhobi (12 percent), Khatwe (8 percent) and Dushadh (6 percent) have been able to join the civil service. Despite the sharp difference in representation between Dalit groups and castes, it must be noted that prior to the adoption of the inclusion policy, the representation of even Hill Dalits in the civil service was very low.
Narrow view of meritocracy
The Dalit community is often categorised into two groups who are traditionally associated with different occupations, histories of marginalisation and socio-demographic characteristics. But both groups face caste-based discrimination including untouchability in their everyday lives. According to the National Dalit Commission, Hill Dalits consist of seven castes, namely Bishwokarma, Pariyar, Mijar, Gandharva, Badi, Pode and Chyame. Likewise, Tarai Dalit consists of 19 castes, namely Kalar, Kakaihiya, Kori, Khatik, Khatwe, Chamar, Chidimar, Dom (Marik), Tatma, Dushadh (Paswan, Hajara), Dhobi (Rajak), Pasi, Bantar, Musahar, Mestar, Sarbhang (Sarbariya), Natuwa, Dhandi and Dharikar.
Research shows that competent Dalit candidates have joined the civil service through inclusion seats despite widespread hue and cry over a purported deterioration of meritocracy. Our analysis of the scores secured by Dalit candidates in their SLC, intermediate and bachelor levels reveals that they are better educated than many analysts would expect. More than 80 percent of Dalit civil employees obtained second division or above, with almost 40 percent securing first division or distinction. Likewise, more than 75 percent completed their intermediate level with second division or above. Among Dalit civil servants who have completed a Bachelor's degree, nearly 85 percent secured at least second division, with 27 percent securing first division or above.
The current idea of meritocracy in Nepal is largely rooted in the exams administered by the Public Service Commission. This neglects other key criteria which influence the work performance of personnel. Such criteria are educational performance, prior work experience and skill training.
In this situation, three conclusions can be drawn. One, the inclusion policy must be promoted since Dalit representation in the civil service is plainly low. Currently, 9 percent of the reserved seats have been allocated for Dalits. This is inadequate considering the size of their population and the severe forms of caste discrimination they have faced for hundreds of years. Two, Dalit women and Tarai Dalits are under-represented among the Dalit community. Effective ways for their inclusion need to be identified and implemented. Three, the idea of meritocracy is narrow, and it needs to be widened because excessive importance has been given to the exams run by the Public Service Commission. Previous work experience and the skills of candidates must be taken into account.
Pariyar is a researcher pursuing post-graduate studies in public administration at Purbanchal University
---
---