Setting a new course for Android
The latest Android operating system could prove monumental in modernising the operating system.

AFP/RSS
bookmark
Published at : September 17, 2019
Updated at : September 17, 2019 07:22
Kathmandu
This year's update to the ubiquitous Android operating system brings a lot of changes that might go unnoticed. Android 10 offers limited changes to the overall look of the operating system but brings important under-the-hood features that could drastically change how users interact with their phones. Breaking away from Android's tradition of naming their releases after desserts, Android Q was rebranded as Android 10 along with other branding changes, in an attempt by Google to cater to an international audience who might not know what 'Nougat' is.
But getting to use Android 10 on your existing phones might be a problem—considering how Android updates are usually tied to OEMs who decide when, or if, your device will get an update of the latest by Google. Even if you are one of the lucky ones with a device scheduled for an Android 10 update, it's likely you won't get it soon. But regardless, Google's recent update to Android brings some very important features that could dictate the way forward for the operating system. Here, we take a look at some of the most important features that Android 10 brings to the table.
Gestures
Android 10 doesn't bring a whole lot of eye-candy changes with its new operating system. While it looks close to what 'Pie' looked like, it brings a completely new gesture navigation system modelled after the gestures on the iPhone and alternatives offered by third-party OEMs like Xiaomi, Huawei and Samsung. On Android 10, you swipe in either from the left or right corners of your phone to trigger a back command; swipe up from the bottom to fall back to your home screen; and swipe up and hold to access the multitasking view. Android 10 also mimics the iPhone with a white bar at the bottom of the screen that users can swipe left or right to move between open apps.
Getting used to these gestures will take time, as they can be uncomfortable at first, especially if you haven't been accustomed to similar gesture-based navigations offered by third-party OEMs. Fortunately, Android 10 still offers the traditional soft button navigation bar for people who don't like the new gesture-based navigation. While getting used to the new navigation mechanism might be tedious at first, they feel more fluid and easier to use once you get used to them.
Some issues do stem from this new style of navigation, especially since Android apps are designed to work with Google's older soft button navigation bar. Most apps utilise the swipe from corner gesture for in-built drawers that offer some very important settings. Accessing these settings is going to be a pain for many users since Android will want to quit the app with the same gesture.
Project Mainline
The most important feature for Android 10 comes in the from of Project Mainline. In an attempt to tackle the problem of OEM tied updates, with Project Mainline, Google will now send out updates through Google Play Store. Updates should now be as easy as updating Play Store apps—mitigating the need to wait for OEMs to release critical system updates like security patches for the operating system. These updates also encompass media codec updates and audio recording APIs.
We still aren't sure if major Android updates will benefit from Project Mainline, but this new way of accessing updates will ensure that all Android phones are up-to-date with the latest security patches. And if Project Mainline succeeds, it might pave the path for future major Android updates to benefit from it.
Bubbles
Facebook Messenger, despite its bloating and performance issues, offers a stellar feature for Android users: the chat heads—a feature missing from all other messaging apps like Messenger, Viber, WhatsApp and SnapChat. With Android 10, Google has built-in support for all messaging apps to display 'chat head'-type bubbles within the operating system. Currently there aren't any apps on Android that take advantage of this feature, but users can select apps to forcefully use this feature through ADB codes. But with native support, it is only a matter of time before major messaging apps support this feature.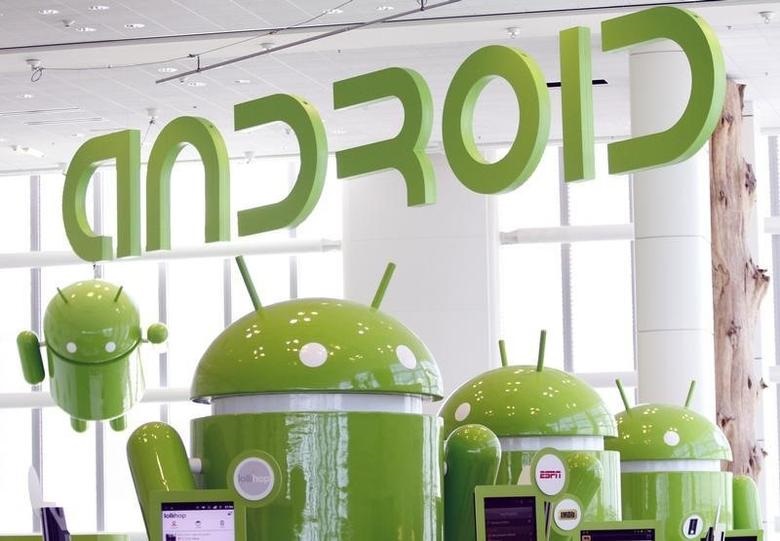 Reuters
Accessibility
There are a lot of new features that make Android 10 more accessible to different kinds of people. The Live Caption feature now listens to your phone's audio output, be it video, podcasts, or Voice Memos, and captions them in real-time for users to follow along visually. There are also settings that will help users amplify their audio output for people hard of hearing.
Google has also introduced Digital Wellbeing, a feature that understands and tries to mitigate digital addiction. While earlier versions of Android did offer 'Do Not Disturb' modes, Digital Wellbeing takes it further by completely silencing apps from even updating or running in the background. Attempts to launching silenced apps prompt users with a message that reads: "Hey, didn't you say you wanted to focus right now?"
Parental Controls have also been expanded in Android 10 and has been bundled inside the Digital Wellbeing feature. But with so many new features being introduced for granular control—Do Not Disturb, Digital Wellbeing, Focus Mode, Notification Priority and Parental Controls—users are bound to be confused while interacting and trying to set certain settings for their phones. Consolidating all of these features into one easily understandable banner would probably have been a better idea than just introducing more control mechanisms to the user.
Security and privacy
Android 10 has overhauled its privacy settings and offers more control over app-based permissions. We have come a long way from giving apps permissions in bulk and with Android 10, even singular permissions are limited to their active runtime. While this means that apps running in the background can't constantly access your data, they can, however, grab data in bulk when running. While these security measures are a welcome change to digital privacy, a better alternative would probably be to revoke permissions after a certain amount of time, much like the third-party app Bouncer.
Android 10 also features a new encryption system called Adiantum. Encryption is not something new to Android but earlier versions of data encryption were limited to high-end devices because of the processing power required. Adiantum is more resource friendly and even offers encryption on devices that fall in the lower end of the spectrum. Just because users are on a cheaper device doesn't mean that they should be less secure and Google has addressed this with Adiantum.
Apart from these features, Android 10 offers a slew of other important features as well, the most notable ones being support for foldable devices, multi-camera support and dark themes. Considering all of these features together, Android 10 is probably one of the most personal versions of Android yet and seems to be monumental in modernising the operating system. But while many may not get access to the newest flavour of Android, it is bound to shape the future of all devices using the operating system.
---
---