Let the show begin
The good news for the moment is games begin this weekend.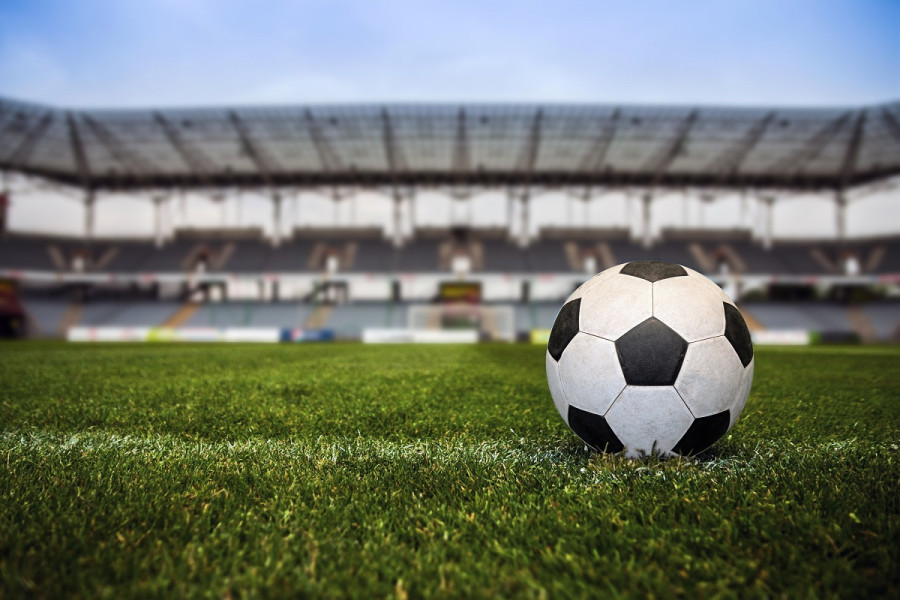 Castleski/Shutterstock.com
bookmark
Published at : September 12, 2020
Kathmandu
Some six weeks after the end of the last season, the new season is here. It seems too soon. It is too soon because these are not normal times. But the way clubs have been going about their business in the transfer market and their preparations, it sometimes like there is little amiss. Of course, the fans will not be at the games although plans are set to have them in reduced numbers from next month. One of the joys of watching Premier League games on television is the full stadiums with raucous fans baying for blood. With social distancing, the same atmosphere as other times will not be created for a long time and if the ongoing situation worsens, fans may not be allowed in as planned. Then there is even the possibility of the league having to be brought to a screeching halt.

The good news for the moment is games begin this weekend. There are no big games between title contenders or even top four contenders in the first round. Of the eight games (Manchester City and Manchester United have been given extra time off because of their exertions in Europe last season) two stand out. One is between Tottenham Hotspur and Everton and the other between Liverpool and Leeds United.
Both Jose Mourinho and his opposite number Carlo Ancelotti begin their first full season. Both were brought in mid-season last year to fulfill the ambitions of their clubs. Both come with impressive track records and are serial winners at European clubs including winning the Champions League. Both have won the Premier League titles with Chelsea in their first seasons in charge. Both are seen to have taken a step down in their illustrious careers managing Tottenham and Everton. Both are relatively purse tied compared to the riches of their previous teams. Both had been sacked from their previous jobs mid-season – Mourinho from Manchester United and Ancelotti from Napoli. Both have a point to prove.
Mourinho is probably under bigger pressure since his predecessor Mauricio Pochettino had done wonders at Tottenham taking them to Champions League final in 2019 and finishing top four places in the Premier League for four consecutive years without big money signings and a relatively young squad. This season they play in the Europa League and an unlikely top four finish for a place in the Champions League next season would be a success.
Ancelotti, on the other hand, is under less pressure. Everton do not have much to boast of in recent times other than a perennial mid-table finish. But ever since the Iranian businessman FarhadMoshiri invested in the club, they have set their ambitions higher. Unproven Spaniard Marco Silva seemed lost and was soon shown the door and the Ancelotti's appointment had raised eyebrows since the club's signing him was seemed as a prize catch. Unlike Tottenham, there have been eye-catching signings. Colombian James Rodriguez, the top scorer at the 2014 FIFA World Cup was signed from Real Madrid. Ancelotti was his boss at Real Madrid. The other notable arrival has been Brazilian Allan from Napoli, Ancelotti's last club.
If Mourinho loses, pressure will start mounting from day one. If Ancelotti loses, well, Everton are just starting their journey.
Liverpool versus Leeds United is a match of two champions under two charismatic coaches. But there is a difference of a whole division between them, one winning the Premier League the other the Championship to bring the storied club to its rightful place in the English game. JurgenKlopp made Liverpool the champions of Europe and followed that with champions of England playing his brand of high voltage football. Marcelo Bielsa has brought a middling Championship team to fight with the big boys with his brand of fluid football. Lose and Liverpool's title credentials will be questioned. Win and Leeds will be the team to watch out for this season.
Ladies and gentlemen, for your pleasure the Premier League.
---
---