Congress delegates start voting to choose between Deuba and Koirala
Nidhi, Singh and Gurung, the other three candidates who contested for the top post, are rallying behind the incumbent president.

Prakash Chandra Timilsena/TKP
bookmark
Published at : December 14, 2021
Updated at : December 14, 2021 17:18
Kathmandu
Nepali Congress delegates started voting in the second round to elect the party president, after none of the five candidates could secure more than 50 percent in the first round of voting.

"The second round of voting started at 3:30pm," said aid Keshav Rijal, a secretary of the Central Election Committee of the party. "We expect the results by midnight."
Incumbent party President Sher Bahadur Deuba and Shekhar Koirala are pitted against each other after they secured 2,258 (48 percent), and 1,702 (36 percent) votes, respectively in the first round, out of 4,679 votes cast.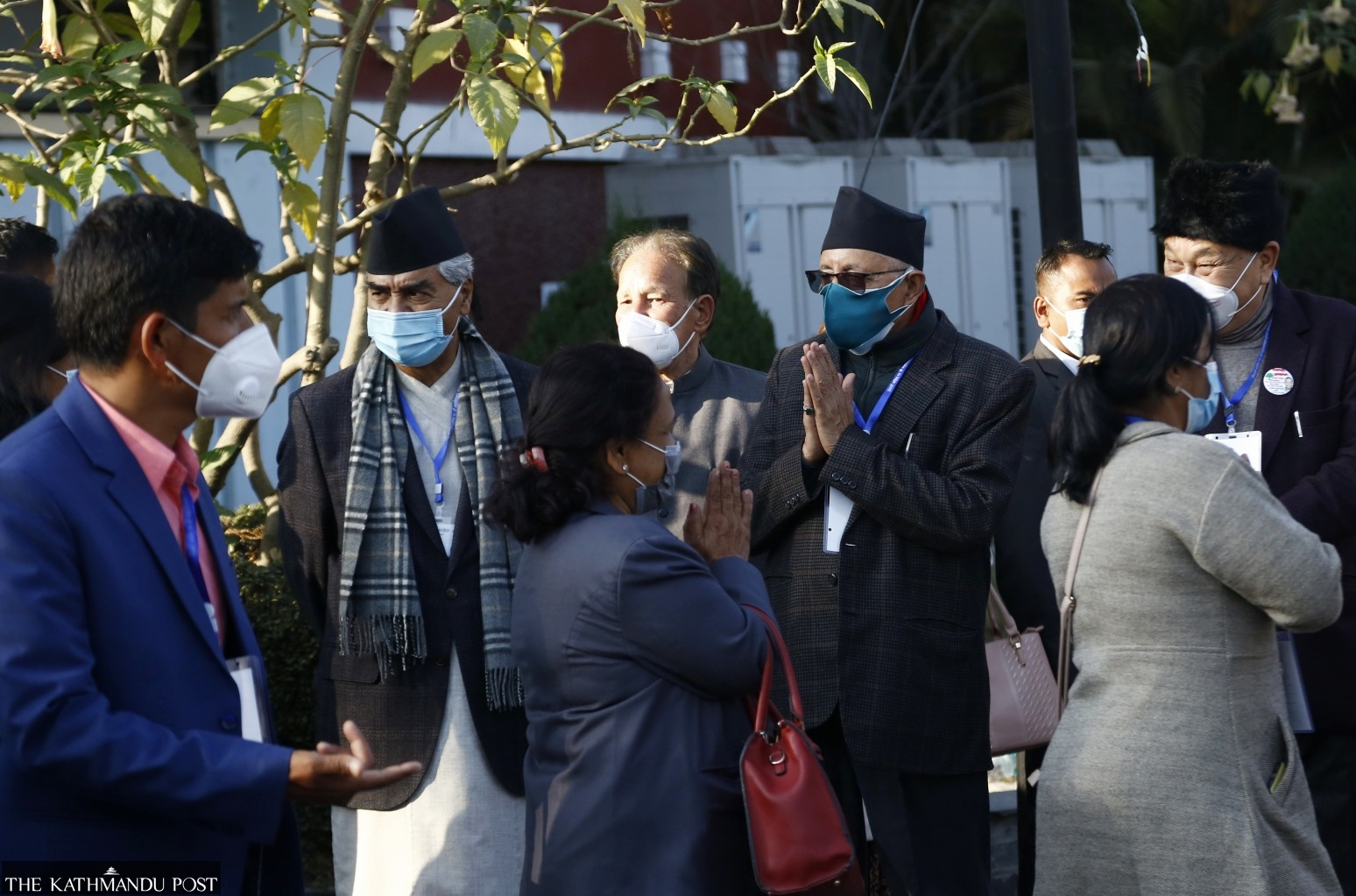 Prakash Chandra Timilsena/TKP
Other candidates Prakash Man Singh, Bimalendra Nidhi and Kalyan Gurung were left far behind.
Since both Singh, Nidhi and Gurung have decided to throw their weight behind Deuba, the incumbent president is likely to make a comeback. Deuba had won the party top post in the last convention also in a runoff after Krishna Prasad Sitaula extended support to him. Deuba had defeated Ram Chandra Poudel.
Poudel this time decided to stay away from the entire convention, including elections, after his camp broke down following Singh and Koirala's reluctance to budge.
Both Koirala and Singh are from the Poudel camp. Efforts to choose a consensus candidate in the Poudel camp had failed after repeated attempts.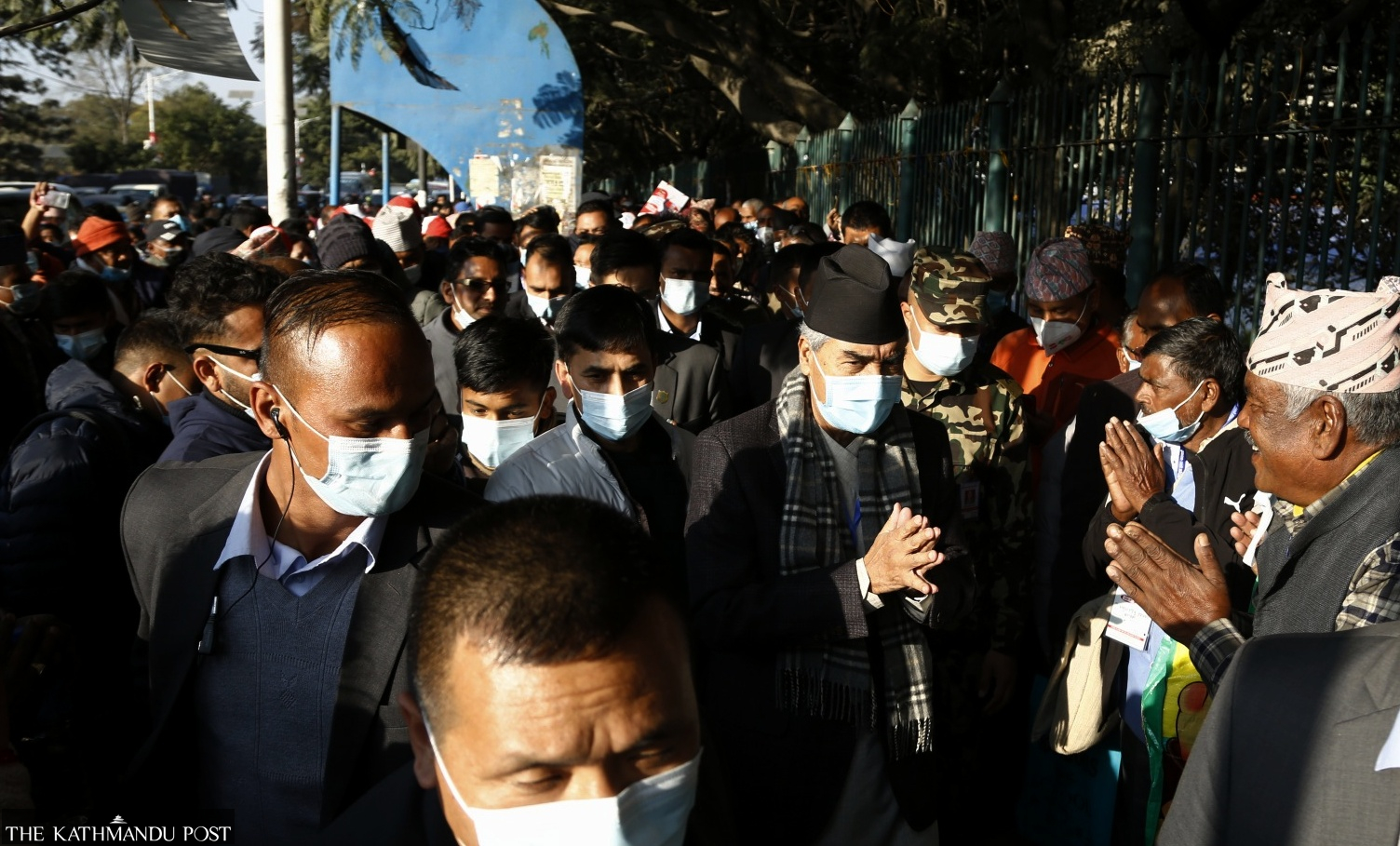 Prakash Chandra Timilsena/TKP
Nidhi, a long-time ally of Deuba, until two days ago had maintained that he would support either Koirala or Singh, whoever secured more votes, if the elections went to the second round.
However, he decided to support Deuba on Tuesday after the results of the first round of voting were out. Similarly, Singh, who was for changing the top leadership of the party, also started rallying behind Deuba as soon as results were declared.
Earlier on Tuesday, Deuba visited Singh and Nidhi at their homes and sought their support in the runoff.
Singh said he decided to support Deuba because he promised to bring reforms in the party.
After Deuba's request, Nidhi also decided to support Deuba.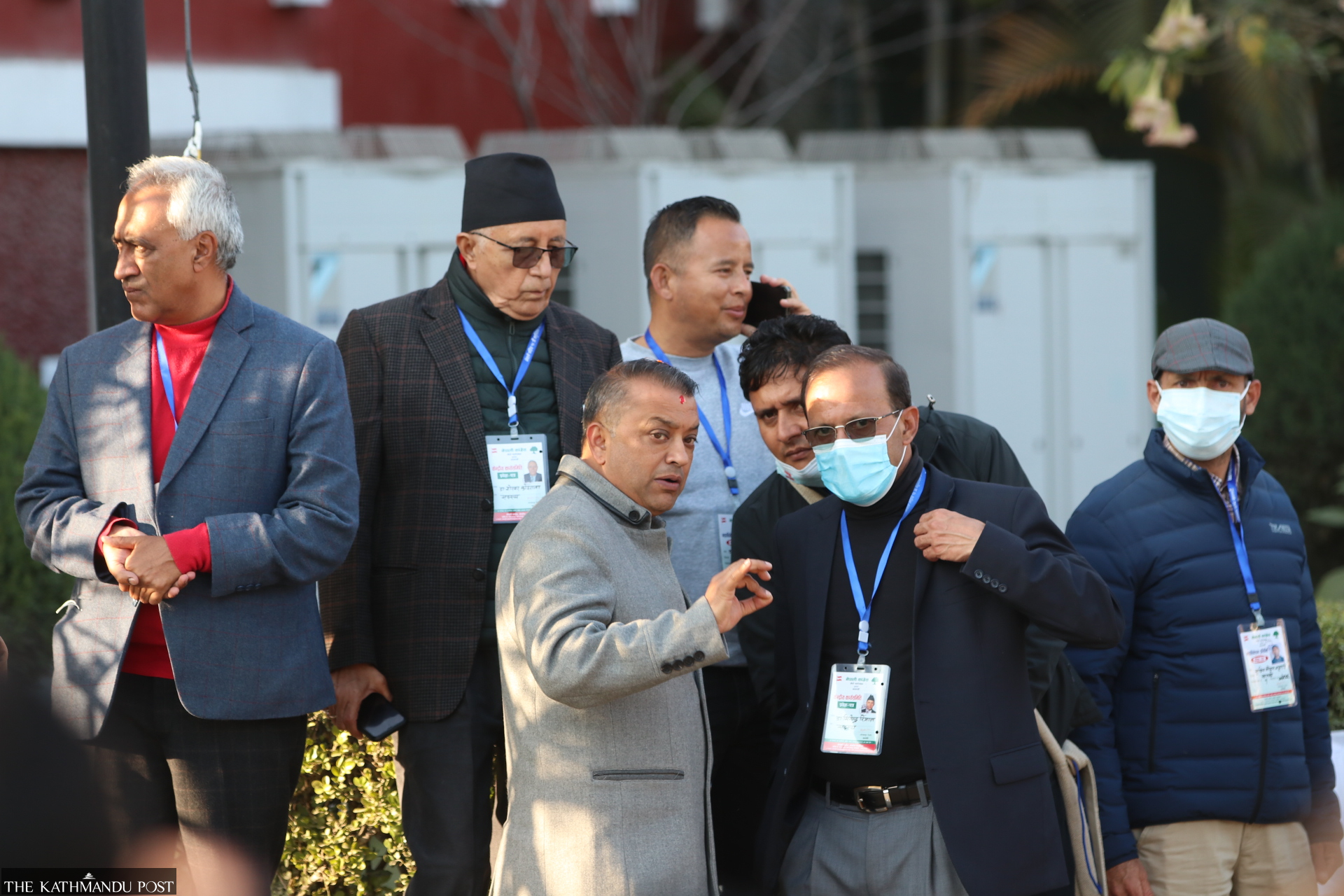 Prakash Chandra Timilsena/TKP
Issuing a press statement Nidhi requested all his supporters to vote for Deuba.
"I would like to request all the general convention representatives who supported and voted me during the first phase of election to vote for Sher Bahadur Deuba in the second phase of voting," said Nidhi in the statement.
Koirala on Tuesday afternoon said that he would go for a runoff.
Organising a press meet prior to the voting for the runoff, Koirala appealed to all the voters to use their conscience.
"Use your conscience while casting votes. Listen to what your inner soul says," Koirala said at the press meet. "I will happily accept whatever is the result."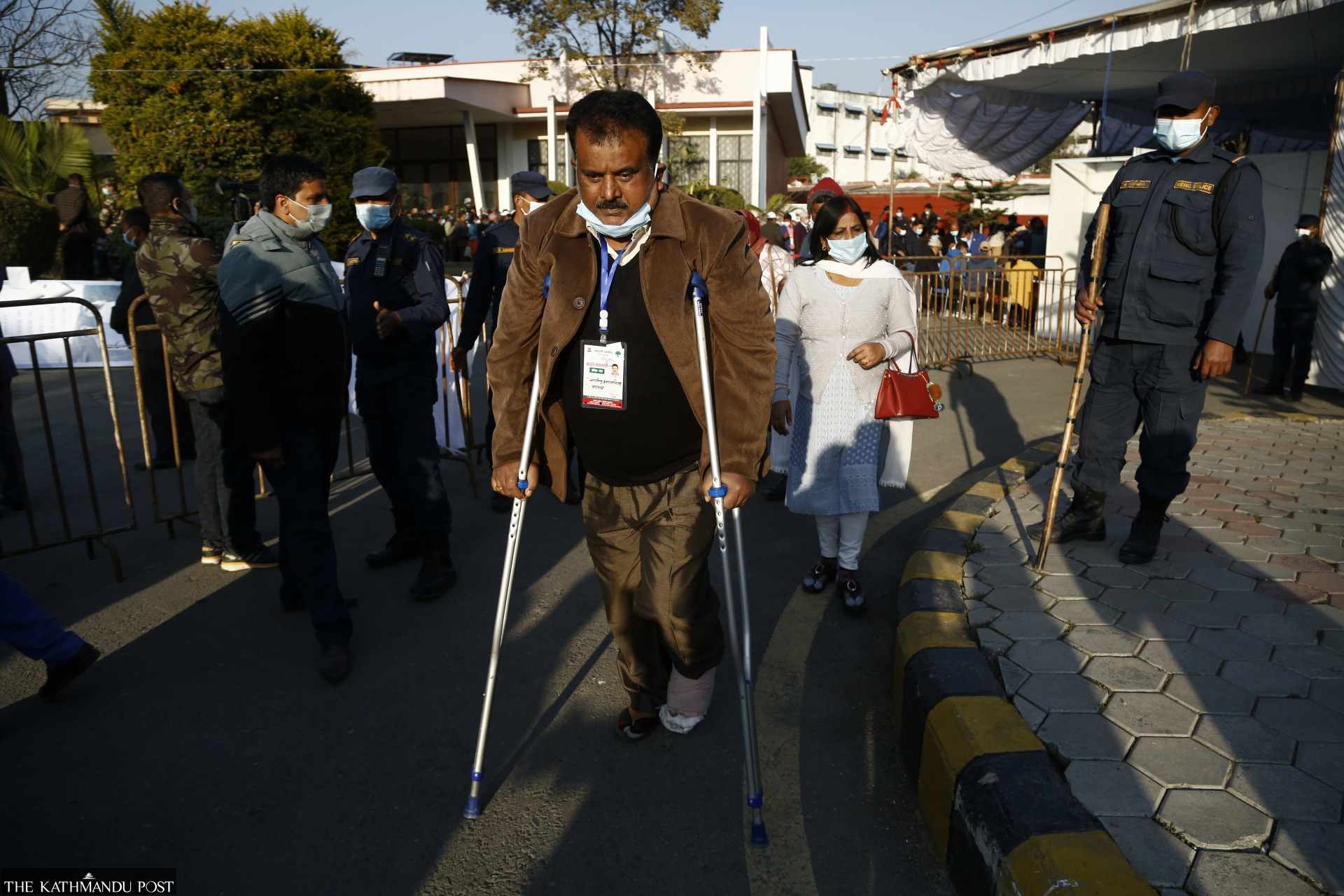 Prakash Chandra Timilsena/TKP
---