How UK aid is helping contribute to a prosperous Nepal
The United Kingdom is committed to being a strong and lasting partner to Nepal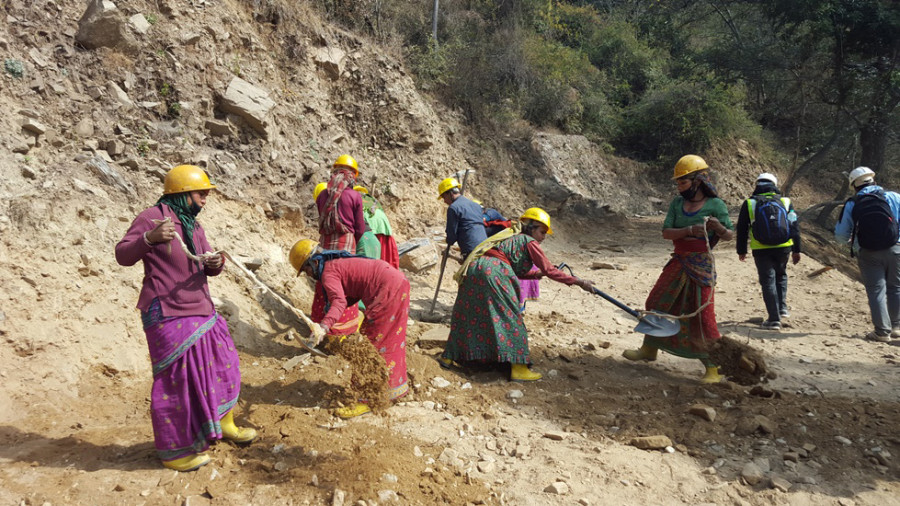 bookmark
Published at : May 23, 2019
Updated at : May 23, 2019 17:24
On my trip to western Nepal earlier this week, I have been inspired by my conversations with Nepali women and girls. I heard about their work, about the challenges they experience every day and the ways in which they overcome them.
At the Shree Khad Devi Secondary School in Surkhet, I spoke with adolescent girls who are working hard to complete secondary school. Inadequate access to products to help girls manage their periods, long hours of daily chores, harassment and pressure to become child brides all take their toll. They told me about their aspirations for the future, and I was humbled by their commitment to making a lasting contribution to their communities and their country.
The girls were being supported by the Sisters for Sisters Project, where young women from the community mentor vulnerable young girls and engage with their families to raise awareness of the value of girls' education. The project is part of the United Kingdom funded Girls Education Challenge, the largest global fund dedicated to girls' education. By improving teaching and learning, challenging violence against girls, and changing attitudes to girls' education, we are helping over one million vulnerable girls in Nepal and 17 other countries around the world to access education and fulfil their full potential.
In Karnali, I heard about the achievements of the UK's Rural Access Programme. Over the last five years, the programme has helped to build over 73 km of new roads and to maintain a further 382 km of roads that connect remote communities to the rest of Nepal. The programme is currently embarking on its most ambitious project yet—a 67 km road to finally connect Humla district to the rest of the country by road. As well as delivering vital transport access, so far the project has created over 3 million days of employment, over 40 percent of which went to women. And crucially, men and women working on the roads receive equal pay. I was excited to be able to able to launch a new phase of the work, which will partner with the provincial government to expand the maintenance programme to cover more roads.
At Surkhet regional hospital, I got a sense of the impressive improvements in Nepal's health indicators for women and children over the last two decades. In 2001, only one in ten babies were delivered in a health facility. Now that figure is almost six in ten, which has helped reduce both infant and child mortality by around half. But there are still significant challenges, especially in remote and rural communities. The United Kingdom is supporting the Nepal government to close the gap in health outcomes for the poorest, most vulnerable and socially excluded, particularly focusing on women and children.
I am travelling on from Nepal to Norway to attend a conference on ending sexual and gender-based violence, which we regrettably see across the world, including in my own country and in Nepal.
In Kohalpur in Province 5, the Bankatuwa police station is being constructed with support from the UK. Here, I met with women from the local community to discuss their experiences of violence and their ideas about how to stop it.
Across the country, the UK aid has been supporting the Nepal Police to build specialised women and children's service centres to help prevent and respond to gender-based violence and support survivors.
I am proud that the UK is supporting women and girls to reach their full potential. I am confident that the combination of investments in infrastructure that also promote women's employment and empowerment, such as roads and police stations, and support for social changes through programmes like the Girls' Education Challenge, all contribute to supporting a prosperous and happy Nepal.
The United Kingdom is committed to being a strong and lasting partner to Nepal. As I leave your country, it is the young girls and impressive women that have given me greatest hope. Young girls challenging social expectations to complete their education. Health workers working round the clock to improve services. Community activists and female police officers supporting the survivors of violence. Female politicians using their new roles to challenge gender stereotypes and ensure that female voices are included in decision making. Their individual contributions will set an example for millions, adding up to a wave of change that will help Nepal to deliver on the commitments in its visionary constitution.
Baroness Sugg is the United Kingdom's Minister for International Development.
---
---