Getting back on track
Perpetual delays in legislation and implementation on road safety will cost more lives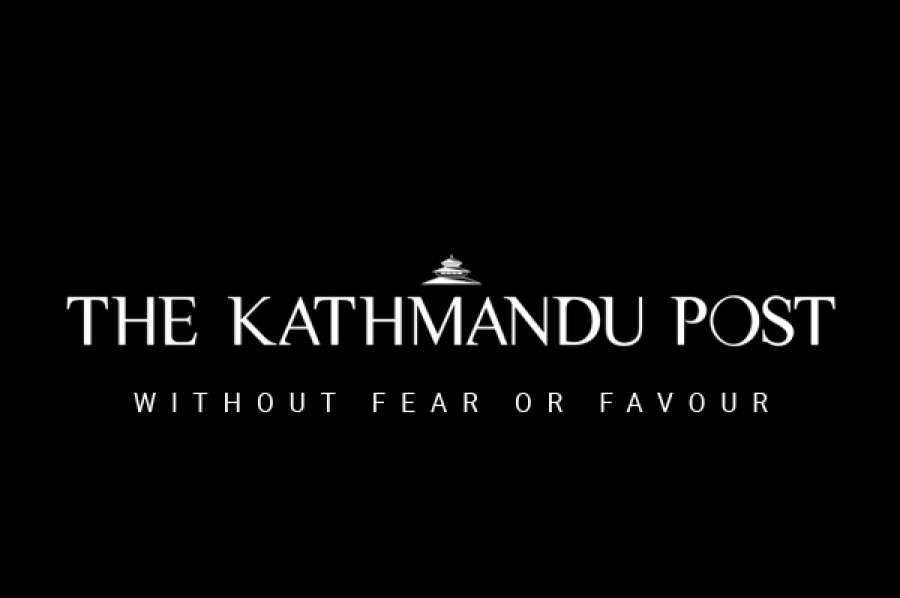 bookmark
Published at : January 20, 2019
Updated at : January 20, 2019 07:39
Pradip Ghimire, 31, was one of the much-sought-after teachers in Dang. After completing an MSc in Botany from Tribhuvan University five years ago, Pradip returned to his home district to work as a teacher. As there were very few teachers who were qualified to teach Botany, Pradip was teaching at nine different colleges in the district.
On 21st December, 37 people including, 32 students of the Ghorahi-based Krishna Sen Ichhuk Technical School, were returning to Ghorahi after a tour of a botanic garden at Kapurkot in Salyan district. 23 of them—mostly teachers and students—died when the bus they were travelling in fell off the road. The driver of the vehicle was among the deceased.
Bus crashes like this are not new in Nepal. The country has one of the highest fatalities rates globally in road crashes. A preliminary study by local police blamed the late driver for speedy driving causing the crash. Local transport entrepreneurs, on their part, organised a press meet and refuted those allegations. They, instead, blamed the road conditions. As the blame game continues, official statistics say six persons are killed in road crashes in Nepal everyday. The World Health Organisation (WHO), however, estimates that some 13 people are killed in Nepali roads every day. And the number has been increasing constantly over the last decade.
Political commitment
Nepal is one of the 193 countries that endorsed the United Nations' Sustainable Development Goals (SDGs) in September 2015. Under the heading 'Good Health and Wellbeing', target 3.6 calls upon the member states 'to halve the number of global deaths and injuries from road traffic accidents by 2020.'
Ironically, a baseline report on Nepal's SDG commitments published by the National Planning Commission in June 2017 doesn't mention anything about reducing deaths and injuries due to road crashes. Experts say Nepal is thus reneging on its own commitment and losing precious time to meet the goal it had endorsed itself. This doesn't necessarily mean that the country lacks a plan or the resources to work towards meeting these goals (and, more importantly, prevent avoidable deaths and save innocent lives).
In 2013, the government formulated the country's first safety plan—Nepal Road Safety Action Plan (2013-20). The plan is comprised of five pillars namely Road Safety Management, Safer Roads and Mobility, Safer Vehicles, Safer Road Users and Post-Crash Response. The 36-page document acknowledged that lack of coordination among various government agencies was a major impediment towards ensuring road safety. It ultimately called for the establishment of a high-level National Road Safety Council (NRSC). Officials then started drafting a Road Safety Bill, but even after four years the bill is yet to reach Parliament.
International experiences from countries like India, Bangladesh and Vietnam suggest that we can't make our roads safe for pedestrians and passengers until there is a demonstrated political commitment and will. Unfortunately, that's what seems lacking in our case. Over the last decade, activists have been blaming the short-lived governments for lack of any progress in implementing their own plans. When a two-thirds majority government, led by Prime Minister KP Sharma Oli, was installed last year, people were quite optimistic.
One of the first steps of the new government was to announce that it will force the so-called transport syndicates-blamed for monopolising most of the transportation sector in the country-to register as Companies. Previously, they had been running as non-governmental organisations. Officials mentioned that it will allow new investment into the transportation sector; new, comfortable buses will operate across the country—creating grounds for competition and more choices for passengers. But, as expected, the government faced tremendous pressure from transport operators that enjoy close links with major political parties. When private bus operators demonstrated a strike, Home Minister Ram Bahadur Thapa ordered to arrest officer bearers of Transport Committees and seize their bank accounts. But, reports mentioned that he didn't receive enough support from his own cabinet colleagues. After talks with agitating transport operators, the government extended the deadline for transport committees to register under the Company Act by December 16, 2018. Two days before the deadline expired, three cabinet ministers, including Home Minister Thapa, held talks with the operators and extended the deadline again until mid-March 2019.
What next?
As the government continues to flounder in its attempt to implement its own decisions, major donors, including the Asian Development Bank, the Department for International Development, and the World Bank, continue to provide loans and grants to the government to implement road safety measures. Even Non-Resident Nepalis who have worked in the road safety sector abroad have offered their voluntary support and advice to the government to make Nepal's roads safe.
In April 2015, two Australia-based road safety experts, Dr Partha Mani Parajuli and Dr Kali Prasad Nepal submitted a roadmap for developing Road Safety Management System to Nepali authorities. "Road safety is a complex, integrated, dynamic and multi-dimensional problem. Improvement in road safety required actions on several fronts: engineering and social science, education and public awareness, law and enforcement, health and emergency services, and media and publicity campaigns, to name just a few...A well-coordinated and concerted effort from all agencies working on these fronts is essential. This is possible only by implementing a holistic Road Safety Management System with a vision," their report mentioned. The 159-page proposal discusses potentials for innovative advancement in the national road safety information system and database system, governance and planning, pre-crash system, post-crash system, crash investigation and database system and road safety research and development, among others.
Such proposals aside, experts say road safety issues in Nepal have become more complex with the introduction of the federal system of governance. The need for a supervisory mechanism to ensure close coordination among federal, provincial and local governments—to determine who is doing what regarding various issues related to road construction, management and safety—is vital. Perpetual delays in legislation and implementation will cost more lives; as the inaction continues, people will continue to die on the roads.
Dr Dila Sangroula, a Nepali congress member of Parliament, registered a motion of urgent public importance in the House of Representatives on Monday, January 7th, 2019, calling upon the government to take urgent measures to ensure road safety in the country. Though the parliament remains divided on issues of politics and power, the motion shapes a pathway for an opportunity for the House of Representatives to show that it can find a common ground on issues of paramount public concerns such as road safety.
The KP Oli-led government could make a promising start to ensuring road safety through a few simple steps: asking all government agencies to devise their own road safety plans within a month or so, introducing the Road Safety bill in the parliament, setting up the National Road Safety Council, preferably under the chairmanship of the Prime Minister and bringing the private transport operators on board on the issue of making roads safe for everybody.
These steps could be a fitting tribute to the thousands of people like Pradip Ghimire—who have lost their lives in their prime—and also register a significant progress towards meeting Nepal's SDG goals, which the government itself has endorsed at the United Nations fora.
Yogi is a BBC journalist based in London and can be reached at bhagirath.yogi@gmail.com.
---