What really happened 
Mathbar Singh's manuscript explains Shah's entry into  Bhaktapur where he grew up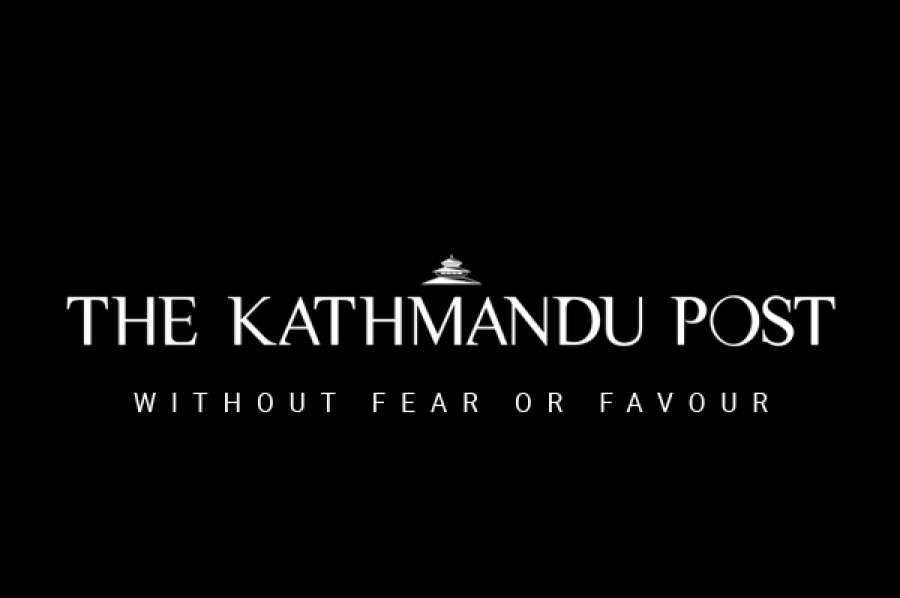 bookmark
Published at : January 18, 2019
Updated at : January 18, 2019 07:53
At Chhyaka Lohan, which means 'a stone with spots' in Nepal Bhasa, passers-bys have been spitting on a stone for the last 250 years. By doing so, Kirtipurians remember their invader from the hills, Prithvi Narayan Shah, who attacked them thrice in nine years and blockaded the water supply for six months. On surrender, Shah is reported to have chopped their noses off; 865 in total according to Daniel Wright. This year, on January 11, 32 armed policemen came in three vans to cordon off the site. In the democratic republic of Nepal, Chhyaka Lohan is just one face of the present-day ethnic suppression denied by both our legal system and the elite class.
Partial understanding
In September 2018, I publicly interacted with more than 600 Nepalis on the mainstream portrayal of Prithvi Narayan Shah, which ended with some expected as well as unexpected results. Nearly 75 percent of social media responders denied any mutilation was carried out after Kirtipur fell. Mostly indoctrinated by systematic state education, they refused to see Shah in any other colour than that of the father of the nation. While the argument for uselessness of digging history offers silent support to the ongoing ethnic suppression, a more mature dialogue that rises above the fear of communal division and limitations of a singular perspective deserves a platform.
In the same research, nearly 50 percent of the responders blamed Western missionaries for taking revenge on Prithvi Narayan Shah for chasing them out of the Kathmandu Valley by making up the story of Kirtipur. While it is hard to believe that elderly Newars would have read English writers like Giuseppe, Kirkpatrick and Hamilton, more alarming was the responders' callousness towards the heritage of Kirtipur and its historical sentiments. It is hence important to reveal what Nepali history has from before the time of historians like Baburam Acharya who exhausted his career in hero-worshipping royalties.
Among more than 200 million books in the British Library, there is General Mathbar Singh Thapa's account of Gorkha kings and Nepal dated 1842. Written in Devanagari script on lokta paper, this is the longest scroll on Nepal's genealogy which takes 10 minutes just to unwind. Arguably the only other memorable character from the pre-Rana regime after Jung Bahadur, what Mathbar Singh collected from 75 years after the siege of Kirtipur is noteworthy not only for the character sketch of Prithvi Narayan Shah, but also the relationship between various communities across today's Nepal.
In the first quarter of the 17th century, Prithvi Narayan's great grandfather Ram Shah made friends with Patan's king Siddhi Narsingh Malla, which resulted in a remarkable business relationship that ultimately changed the fortunes of Gorkha. Bhaktapur's king Ranjit Malla trained Prithvi Narayan socio-politically who ascended to the throne in 1743. Shah's first tussle was with Kathmandu's king Jaya Prakash Malla who had sent him a warning letter as soon as his expansionist dreams were clear.
Prithvi Narayan ordered Biraj Thapa to pick all Magars to attack Nuwakot. Sunuwars and Magars formed the force called the Gorkha army. If Shah's intentions were unification as popularly projected, rather than expansion, the people who helped him realise his dreams wouldn't have been grouped as marginalised and underprivileged communities in present-day Nepal. From Mathbar Singh's records, Shah was not a great strategist either. Most of his invasion plans failed and risked his army chiefs' lives. However, mainstream historiography is always busy peddling his portrayal as a visionary leader.
Nepali textbooks also illustrate the then cities of Kathmandu, Patan and Bhaktapur as those at constant war until Shah fixed everything with his magic of unification. If that was the case, they wouldn't have emerged as World Heritage cities in South Asia with unparalleled art and culture to its core. That is actually what Mathbar Singh's scroll suggests when he explains how all three cities sent their armies to defend Kirtipur from the Gorkha army in 1757. Further in this war, Kathmandu's king Jaya Prakash himself beheaded Gorkha lieutenant Kalu Pande and hanged his weapons at the Bagh Bhairav Temple in Kirtipur, as per Singh's manuscript which cites a total of 1,200 deaths on both sides.
Parallel history
By all means, to draft a charge sheet of Prithvi Narayan Shah is not a worthy ambition to take. However, to give space for parallel histories and its potential of demystifying the mainstream narrative is wherein the value lies. The atrocities of Prithvi Narayan Shah will remain a heinous crime in all eras. If he was a people's king, he would win wars but not torture people. Mathbar Singh's manuscript explains Shah's entry into a city where he grew up, Bhaktapur, through its eastern gate in 1771. There, he burnt down 10 to 12 houses in Bhelkhal Tol. Around 500 metres from Kamal Binayak in Bhaktapur, a town called Bekhal Tol still exists. It even documents the heart-wrenching episode of how Newar men killed their own wives before beheading themselves, as they were undergoing confiscation of wives and all possessions.
It hasn't been long that the Nepali population got over the 2015 earthquake followed by an undeclared economic blockade by India. Singh's manuscript has an account of 21 earthquake shocks overnight. Even in a situation like that, instead of lending support to neighbouring kingdoms, he is seen sending threats to Kathmandu's king through the best of his Brahmins. The recent 2015 blockade merely disrupted our fuel-based systems like petroleum vehicles and cooking gas, but the 1767 blockade imposed by Gorkha called for anyone found helping the people of Kathmandu with a little cotton or salt being hanged on trees.
The manuscript goes on to elaborate how Kirtipur was deprived of its water supply for six months in 1765, and upon surrender, the noses of all its citizens above 12 years of age were chopped off. Any act of denial of such records either needs a complete fabrication of the brain or a lot of mistrust in one's own compatriots; both of which should have no space in a progressive society.
Kirtipur bhanyaako Nepal ko mutu ho ('Kirtipur is Nepal's heart'), quotes the British Library's manuscript as a single voice of the three Malla kings. As a vigilant citizen of today's Nepal, if we can relive their words by at least acknowledging the omitted history of Kirtipurians, that can be a way forward to a just and inclusive society.
Shrestha is a researcher of Nepali history based out of London, UK
---
---