A tightened muzzle
Protracted governmental strategies have led to waning press freedom in Nepal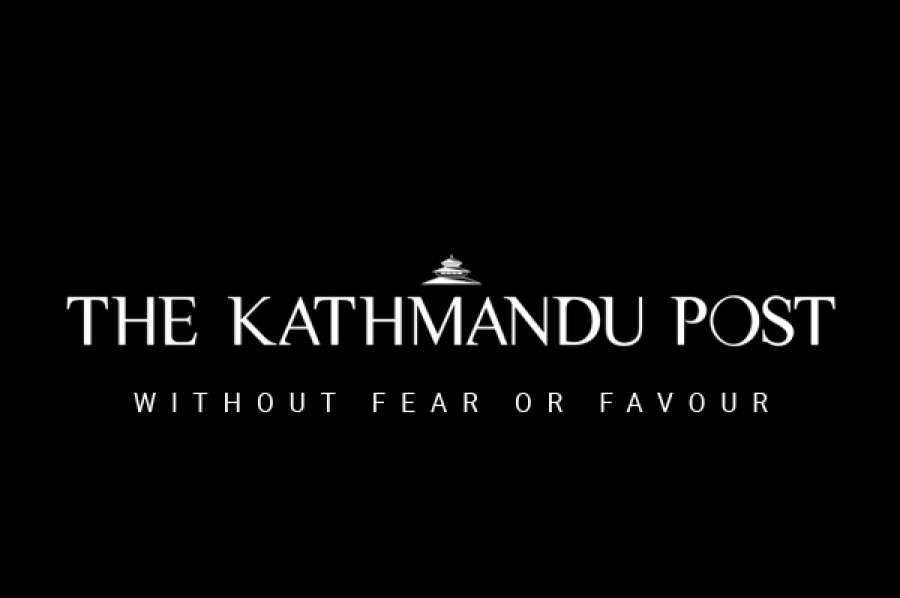 bookmark
Published at : January 4, 2019
Updated at : January 4, 2019 07:40
When the government with a two-thirds majority in Parliament started to rule the country, the general public held high hopes for full press freedom and democratic accountability. However, this year was marred by strategic approaches to suppress a free press environment and silencing critical voices against the interests of the government of Nepal. Various interventions in 2018 have contributed to a dismal environment for press freedom in Nepal.
To begin on a positive note, no journalist or media assistant was killed in the year with regards to their job affiliations. According to the Federation of Nepali Journalists (FNJ), at least 58 incidents against press freedom were recorded, including physical attacks (15), threats (13), harassments (12), arrests (6), obstruction to news reporting (6), seizure of news media (4), and disappearance (1).
However, journalists experienced a severely intimidating situation this year because of systematic tactics led by the politically mighty government to silence criticism. The governmental actors, including the cabinet ministers, tried to demonise critical news media and journalists as the 'enemy of the people'. The government's decision to instruct state-run media not to run news about the rape-and-murder case of Nirmala Pant, and their repeated labeling of private media organisations as fake news have attempted to create an environment that dismisses investigative journalism. Beyond these dismissive rhetorical approaches, the government created a significantly hostile environment for private media owing to the following five strategies.
First, the government implemented provisions of the Civil and Criminal Codes that were against the constitutional guarantee for 'complete press freedom'. According to the provisions, anyone (including journalists) cannot record or listen to personal conversations without consent (Section 293), disclose private information without approval (Section 294), take pictures of anyone, even in the public, without their prior consent (Section 295), send or receive unauthorised information on any electronic medium (Section 298), and publish satire or cartoons that disrespect individuals (Section 306). If one violates these provisions and publishes any information that is deemed to be 'confidential' under the new code, they can face up to three years imprisonment or will be fined up to Rs.20,000. Various national and international stakeholders heavily criticised these restrictive provisions as a huge setback to journalists in the country. The Committee to Protect Journalists, for example, reminded the government that the provisions were against the spirit of the constitution—specifically, the constitutional guarantee for the 'right to freedom of expression' (Article 17) and 'press freedom' (Article 19). Similarly, Reporters Sans Frontiers maintained that the provisions were 'unacceptable censorship tools' that not only criminalised journalistic activities, but also seriously undermined press freedom and freedom of expression.
Second, the government systematically intimidated news media and journalists by continuously enforcing the Electronic Transaction Act (ETA), which was drafted for non-journalistic purposes, such as authenticating electronic transactions and discouraging cybercrime. According to the Freedom Forum Nepal (FFN), a media watchdog institution, at least four journalists were arrested in 2018 under Article 47 of the ETA.
The Nepal police, for example, arrested journalist Raju Basnet on September 10 on cybercrime charges for republishing and sharing a news story on his blog Khojtalas.com. The story, which highlighted the connections between political leaders of the ruling party and several land mafias, had already been published in the print edition of Dristi newspaper. Though the journalist was released on bail after four days in detention, the case was under judicial investigation for months.
Third, the government systematically disrespected citizens' right to information. The government's ruling to discontinue the release of governmental decisions immediately after cabinet meetings was also representative of a major setback in this regard. The strategy was severely criticised by media stakeholders who argue that withholding cabinet decisions for a week was a strategy to keep the public in the dark, bypass potential legal challenges, and avoid criticism of governmental activities. Stakeholders also expressed their doubts on the information delivery of the government spokesperson Gokul Baskota. The minister was responsible for dismissing the Raju Thapa, a journalist, from a show broadcasted on state-owned television for questioning the minister about his property details. Such blatant attempts to muzzle dissent and investigative journalism are highly concerning.
Fourth, various government agencies formulated stringent social media use policies to control governmental criticism on social media platforms, such as Facebook and Twitter. The General Manager of Nepal Airlines, for example, circulated a memorandum on September 9 to its employees that prohibits negative comments and the sharing of critical photos or news stories that were against the interests of the airlines. Similarly, the Ministry of Education, Science and Technology endorsed a social media directive on October 31 that restricted its employees from criticising governmental activities and political parties. Encouraged by these media manipulation strategies by federal agencies, many provincial and local governments started drafting and implementing their own media regulations. Censorship, once imposed and legitimised by one level, has clearly trickled to all others.
Fifth, in an illogical attempt to curb the growing incidents of sexual misconduct and rape in the country, the Ministry of Information and Communication's blanket ban against pornography has led to the removal of more than 25 thousand websites in October for having 'pornographic content'. Media rights advocacy groups expressed their concerns on the blanket ban as they argued it could serve as an easy mechanism to block websites that were against governmental interests.
Besides, there were other strategic interventions against the sphere of a free press environment. For example, several appointments of political cadres in state-funded media were intended to promote government-sponsored propaganda. Government agencies, including Nepal Police, and leaders of the ruling political party were largely responsible for creating psychological fear among journalists and promoting self-censorship by silencing critical voices. In a recent press freedom review, the FFN has noted that security officials were the most hostile element (40 percent) to news media and journalists in 2018, followed by, political cadres (17 percent), and government employees (15 percent), and criminals (9 percent).
The government has repeatedly tried to impose countless regulatory tactics to control overwhelming criticism against their performance. This year, the government demonstrated its capacity to control information, discredit the role of media, disrespect citizens' right to information, and attempt to silence critical voices. The leaders of the ruling political party maintained authoritarian attitudes against the free press, treated online journalists as cybercriminals, and labeled critical media as a public enemy. Consequently, journalists and media institutions were under heavy pressure to maintain self-censorship practices. Unless those involved in these censorial exercises are called out, these practices will continue and democracy in Nepal will remain an elusive reality.
Acharya is affiliated to the University of Ottawa, Canada. He can be reached at [email protected].
---
---