Up, up, and away
Reflection is vital on the occasion of the 20th anniversary of the Civil Aviation Authority of Nepal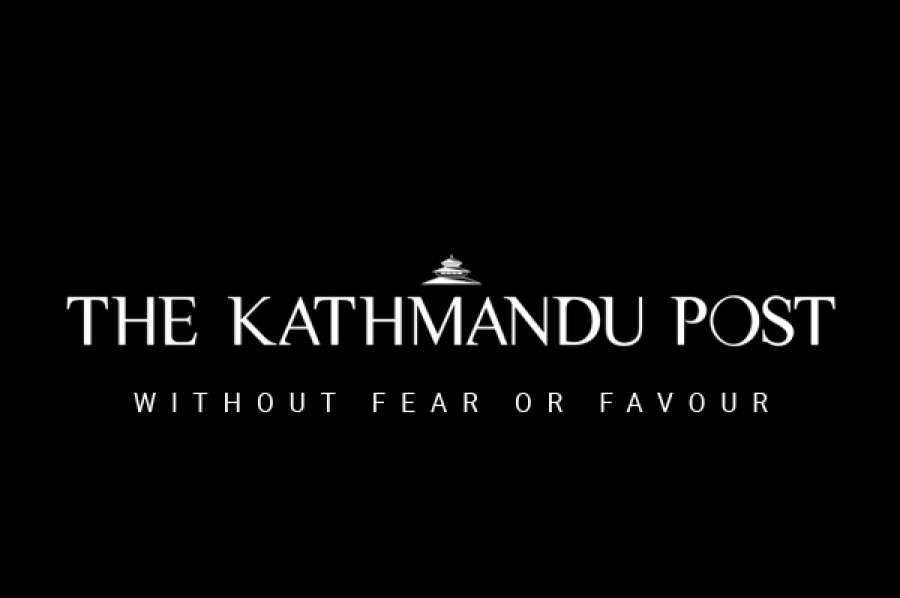 bookmark
Published at : December 31, 2018
Updated at : December 31, 2018 07:51
When a single-engine aircraft landed in Gauchar, Kathmandu in 1949—marking the commencement of commercial aviation in Nepal—nobody could have imagined the extent to which the aviation industry would shape this country. Today, aviation has emerged as one of the most integral aspects of this country. From connecting people within and outside the country to stimulating the national economy, its value is indisputable.
Nepal has a network of 50 airports, 30 of which are in regular operation. In the recent past, Nepal witnessed unprecedented air traffic growth. Data over the last seven months show that on average, 19,000 passengers travel through 342 landings and takeoffs in a day in Tribhuvan International Airport (TIA). Last year, 5.1 million people used as their arrival and departure point. Within the early seven months of 2018, this number reached almost four million. In spite of these positive developments, civil aviation in Nepal continues to face several challenges—namely poor aviation infrastructure and weak safety records. Today, on the occasion of the 20th anniversary of the Civil Aviation Authority of Nepal (CAAN), it is important to pause for reflection to review what we have achieved and what we could not.
Understanding the EU message
While air traffic has experienced significant growth, efforts to enhance aviation infrastructure have been minimal. As a result, the only international airport of the country has consistently experienced excessive congestion and delays.
With regards to safety enhancement, Nepal has failed to remove itself from the European Union (EU)'s safety list despite the fact that it attained 66 percent in the International Civil Aviation Organisations' (ICAO) Audit compliance against the global average of 60 percent. The ICAO also removed its Significant Safety Concern (SSC) tag from Nepal. The EU's continued operational ban has fueled disappointment in the Nepali aviation sector. On one hand, some express their frustration that EU should not be so strict with their actions. On the other, some believe that EU's pressure will lead to further improvement in the aviation sector.
When Nepal was included in EU's safety list from December 2013, increased pressure brought visible positive impacts. The government and various aviation regulatory bodies intiatited corrective action—which would not have been the case otherwise.
The EU's assessment is made against international safety standards, and notably, the standards promulgated by the ICAO. But contrary to EU's claim, in the recent example of Nepal, EU safety listing was an independent evaluation that held no connection with the ICAO Audit. There are several countries that are not under EU safety list although their ICAO Audit compliance is below average.
Learning by example
Take Indonesia as an example. All Indonesian carriers were put on the EU Air Safety List in June 2007 due to 'unaddressed safety concerns'. The EU ban appeared as an eye-opener to the Indonesian government. As a result, authorities sprung into action immediately. In December 2007, a joint declaration was signed between the Government of Indonesia and President of the ICAO Council. Several commitments were made on behalf of the government in the joint declaration. Commitments included restructuring its regulatory body, enacting a legal framework to strengthen its safety oversight capacity, and equipping it with access to adequate financial and human resources.
Accordingly, restructuring was initiated in every aspect of aviation. A robust Safety Management System (SMS) was introduced not only in airline operations but also in all service sectors including aerodrome operations and air navigation services. To foster transparency and an ethical culture in the industry, a voluntary reporting system was initiated to investigate incidents and accidents with accountability. A 'five years quantum leap' program was also launched by the national carrier; as a result within a short period, Garuda Indonesia was able to transform itself into one of the best airlines in the world.
In response to their impressive corrective actions, four Indonesian airlines were removed from the EU safety list in July 2009. Four cargo carriers were released in 2011 and three more airlines—including Lion Air, the largest airline of Indonesia—were also removed from the EU ban in 2016. In November 2017, the country's global flight safety rank raised from 151st to 55th among ICAO members, with a safety audit compliance level of 81.15 percent. Indonesia has more than 60 operating airlines. As a result of continued safety enhancement, on 14 June 2018, all Indonesian carriers were removed from the EU safety list. Altogether, it took 11 years for Indonesia to be completely out of the EU safety list. Ultimately, the hard work and close cooperation had paid off.
Viewing the Indonesian experience with a comparative lens, it is important to assess whether the initiatives taken by Nepal following its inclusion in the EU safety list were adequate or not.
Addressing the challenge
Presently, CAAN serves as a regulator as well as a service provider. Some experts believe that a prerequisite for the EU to release its ban is for CAAN to separate into two entities by forming a separate regulatory body.
The EU's concerns largely revolve around CAAN's safety oversight capability and the lack of regulation in their service provisions. Furthermore, a lot more work needs to be done to enhance aerodrome operation and air navigation services. The most difficult challenge lies in the effective implementation of a robust, modern and preventive safety management system. Given the history of aviation accidents in the country, the EU continues to hold reservations over Nepal's accident investigation mechanisms.
The EU also holds reservations over Nepal's accident investigation mechanisms. If CAAN could have improved and thereby delivered better services within the existing organisational setup, no separation would have been needed. In that case, the present structure—which adopts functional separation—would have been enough. However, will there be any guarantee that separation brings positive change? It all depends on how the employees respond to the change. Otherwise, it is possible that these actions will lead to further conflict.
CAAN has been able to remunerate aviation experts who are at par with industry standards. As such, CAAN has obtained the services of several national and international safety experts to enhance its oversight capability. There has undoubtedly been a marked improvement in regulatory compliances in many aspects. Airlines have reinstated their commitment to safety by increasing their investments in safety enhancement and strengthening their human resource capacities. A higher ICAO Audit rating is reflective of these positive steps forward. However, in spite of all these efforts, it is disappointing to note that the numbers of accidents and incidents have not reduced. This is where EU remains concerned.
Along with the safety initiations, diplomatic efforts must also be made. In absence of proper diplomacy, Nepal's efforts will not be visible to the outside world and it will remain where it is: in low profile with its potentials remaining untapped. Steps to improve the global image of Nepali carriers must also be made. On some websites, Nepali airlines are unjustifiably rated very poorly.
In the coming years, the completion of the ongoing TIA capacity enhancement project and the Gautam Buddha Regional Internal Airport is expected to bring a marked difference in Nepal's aviation scenario. By making these efforts, the future for aviation in Nepal will hopefully experience an upward trend.
Ratna is a former director-general of the Civil Aviation Authority of Nepal (CAAN).
---
---