Experiences from rural Nepal
Mental health should be one of the top most priorities of government, not only in words but in action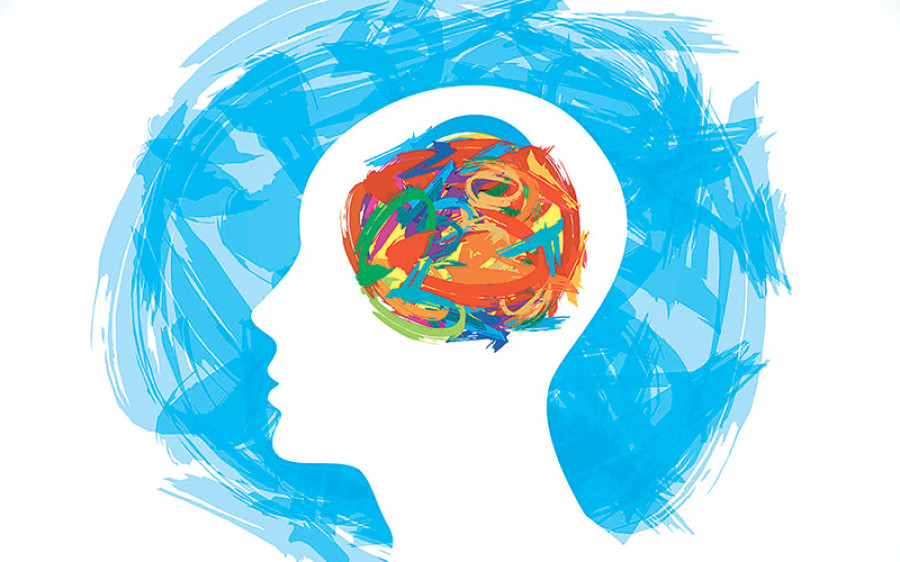 bookmark
Published at : April 3, 2018
Updated at : April 3, 2018 09:17
It was a regular day at work and I was waiting for my patients at the clinic. A middle-aged women entered the room with some papers in her hand and sat down quietly. Unlike the rest of my patients, she did not greet me. I broke the ice by saying "You look anxious how can I help you?" The women hesitantly pointed at her head. I took her into my examination room and conducted a thorough check-up. I saw a healing wound on her head. I prescribed her some pain pills and antibiotics and then asked her, "Are you fine?" This question, it seems, pushed her over the edge and she burst into tears. She said the wound was her husband's doing. He would get drunk and beat her. She had suffered from insomnia for the past few months, had a decreased interest and concentration in her work, had lost weight, and had entertained suicidal thoughts. These symptoms pointed to major depression. This is an example of how domestic violence makes victims depressed.
This story is just the tip of iceberg. In Nepal, it is estimated that one in every three individuals are suffering from a psychiatric problem. May be some socioeconomic aspects are breeding such illnesses. The up surge in labour migration, domestic violence, unemployment, dropping out of school, child marriage and alcoholism seem to cripple the mental health of a large sector of the population. Lots of women in rural Nepal are suffering from mental illnesses which are either never diagnosed, or never treated. A huge chunk of the male population has to spend time in distant destinations, and the females are left with the job of looking after the kids, farming, and serving as the caregivers of the aging members of the family. These factors have created significant stressors.
However, the government of Nepal is spending just 1 percent of the total healthcare budget on mental health. For 100,000 people, we get just 0.22 psychiatrists and 0.06 psychologists. What everyone needs to know is that mental illness is never treated with medicine alone, they require psychological counselling as well. We have a dire shortage of manpower with hands-on experience in dealing with patients with mental illnesses in our peripheral health institutions.
Moreover at the community level, people consider mental illness to be a social taboo and consider all those who suffer from mental illness as "crazy" or "mad". This has prevented the patients from seeking some form of psychiatric evaluation for their problem. Further, in a rural setting, most of our clinics run out of major essential medicines. Medicines to help those who suffer from mental illnesses are hardly ever available. This dangerously cripples the social functioning of the sufferers, and ultimately the nation.
Another issue is the fact that mental illnesses are under diagnosed. Our overcrowded clinics and poor mental health literacy among frontline health workers as well as the patients themselves result in mental illnesses being simply overlooked. Sometimes mental illnesses manifest in patients as abdominal pain, numbness and tingling in hands and feet, chest heaviness, and in such cases they are treated for these symptoms only, without screening for mental illnesses. This has created huge untoward health costs and also furthers the deterioration of patients' mental health.
We spent several decades working towards maternal and child health, now it is high time we formulate programmes addressing non-communicable diseases including the mental health. The best way forward is immediate action to re-structure the major health programmes of the government, right from the health post. We need to train more of our front line health workers. Mental health should be one of the top most priorities of government, not only in words but in action, otherwise it is hard to achieve the prosperity that we are imagining without mentally sound citizens.
Adhikari is a medical doctor working in Pyuthan district
---
---