Unqualified hacks
Foreign Ministry has been reduced to a mere tool to be used at the discretion of powerful political masters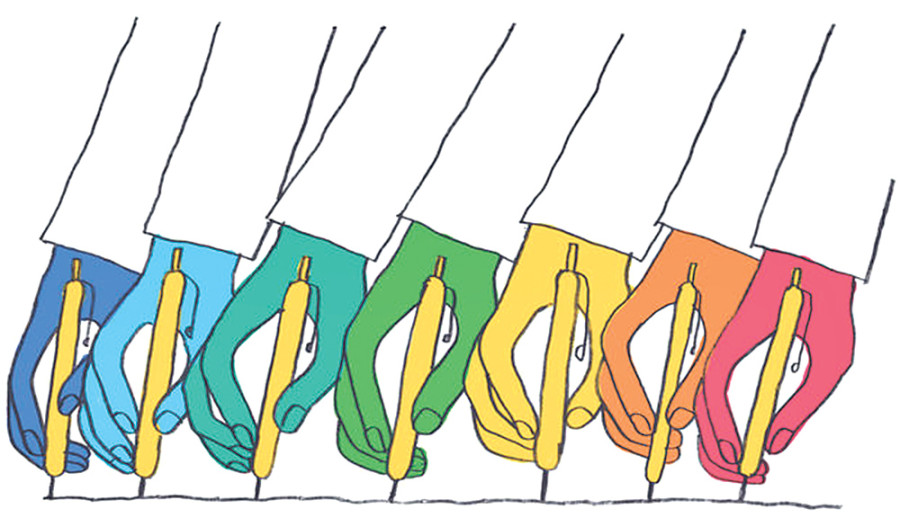 bookmark
Published at : May 11, 2016
The progressive erosion in the operational aspect of our foreign policy has become a subject of serious debate and concern in the media and among well-meaning intellectuals, conscientious politicians and seasoned former diplomats. Among other wrongdoings, blatant political interference in sensitive diplomatic functions has been cited as the fundamental reason. Consequently, the Foreign Ministry has sadly been reduced to a mere tool to be used at the discretion of the government and powerful political masters. Clearly, this has had a deleterious effect on our diplomats' performance abroad. Unfortunately, all past governments have remained impervious to calls for ending political interference. As a result, political connections, personal relations, nepotism and favouritism have become the standard government norms for, in particular, selecting political nominees to ambassadorial posts utterly overlooking the candidate's professionalism, academic background and diplomatic skill and will.
The Foreign Ministry has been seemingly made a silent and helpless onlooker. It has not been allowed to play even a recommendatory role in this process. The present government has also chosen to follow the same soiled footsteps of its predecessors. The political appointments have been shared among the key political parties in power under the same infamous 'political quota system'.
Foreign service nominees
The eight nominees from the foreign service apparently look impressive, fairly young, dynamic and presentable. Presumably, they may be as much gifted with the necessary diplomatic skills, knowledge and competence. Many of them have been proposed for assignment in Europe. A new mission has even been opened in Vienna, Austria, seemingly without doing an adequate cost-benefit analysis, for one of the supposedly promising foreign service officers. However, it may be worth bearing in mind that these diplomatic appointments may be anything but 'a cake walk'.
These are as many opportunities as challenges to earn the qualification of a real 'career diplomat'. I believe until now that they are all simply 'career foreign service officers'. At most, their various diplomatic assignments in the past were only practical learning and experience gaining processes in the field of diplomacy. In a way, they were not and cannot be considered diplomatic leadership roles. Only from now on, in the capacity of ambassador, will they enter the real but complex domain of diplomacy. This is because an ambassador's role and functions are not merely about making diplomatic representation abroad. They have to be equally effective communicators and adept negotiators to promote and protect the country's national interest.
In this new role, they will encounter new international actors, new items on the agenda and new working methods. Adequate training, diligent preparation, enough international exposure and sufficient diplomatic skill and will are necessary to achieve success. Clearly, those officers who have taken their earlier mission assignments as occasions to remain frequently engaged in diplomatic interactions and negotiations and to learn network building skills will perhaps be more at ease in handling the new and varied diplomatic leadership roles. Only their proven diplomatic dexterity and ability to navigate their way through these complex diplomatic responsibilities will qualify them to be called career diplomats.
Moreover, marked elements of individuality, powerful personality, experience, seniority and, above all, an impeccable performance track record are supposed to be the hallmarks of a seasoned and successful diplomat, career or non-career. In view of a lack of enough information about their professional antecedents, questions remain whether all the nominees from the foreign service do really embody those hallmarks, whether they are experienced enough to successfully deal with the diplomatic challenges that may be thrown at them and whether the Foreign Ministry has prepared them sufficiently for the new diplomatic role and responsibility. Perhaps it is for this reason that they are assumed to be fairly young and untested. Dissemination of information about their professional antecedents through regular exercise in public diplomacy by the Foreign Ministry would have helped defuse such a public misperception. Informed members of the public, politicians and intellectuals have pinned their hopes at least on the foreign service nominees. Now it is up to them to demonstrate their diplomatic prowess and calibre through their performance.
Political appointments
Undoubtedly, political appointments to ambassadorial posts are made everywhere from the business community, academia and experts in international relations. This is basically to harness talent from outside and utilise their knowledge, expertise and skills in diplomatic arenas for better diplomatic outputs. There is nothing wrong in political appointments as long as the candidates are picked on the basis of their sound academic background, competence and professionalism. In fact, such appointments bring fresh and innovative ideas and may inject diplomatic dynamism into the work. Unfortunately, in Nepal, the power of the purse, political and personal connections and trusted party loyalists have always been considered for political nominations to ambassadorial posts.
This time too, the bulk of the political nominees seem to have been picked with similar considerations. Many of them appear to be plain diplomatic greenhorns without the necessary diplomatic skill or sufficient diplomatic will. In picking them, important qualities such as competence, skill, appropriate educational background and professionalism have been apparently disregarded. Similarly, the principles of inclusion and gender have been grossly neglected. These appointments have been driven by political and petty personal and party interests.
Yes, this may be happy news only to those lucky appointees, now that their endless trips to powerful and influential political leaders have finally born fruit. Many independent observers regard such political appointments as an opportunity without accountability and responsibility. They are assumed to be an expensive pleasure trip abroad for those fortunate political nominees at the country's expense. Such a sordid public perception has well-founded reasons. The growing loss of our diplomatic image and prestige abroad, and the sharp and progressive erosion in the ability, credibility and deliverability of our diplomats has a lot to do with the appointment of such unprofessional and uncouth candidates as ambassadors. Regrettably, the government has knowingly refused to learn from the continued loss of the country's diplomatic image due to the less-than-diplomatic performance of such callow and shallow political ambassadors!
Thapa is a former Chief of Protocol at the Ministry of Foreign Affairs. He can be contacted at bhimsen@gmail.com
---
---