Dramatic solutions
Nepali theatre has come a long way in the last decade but it still has a lot more to learn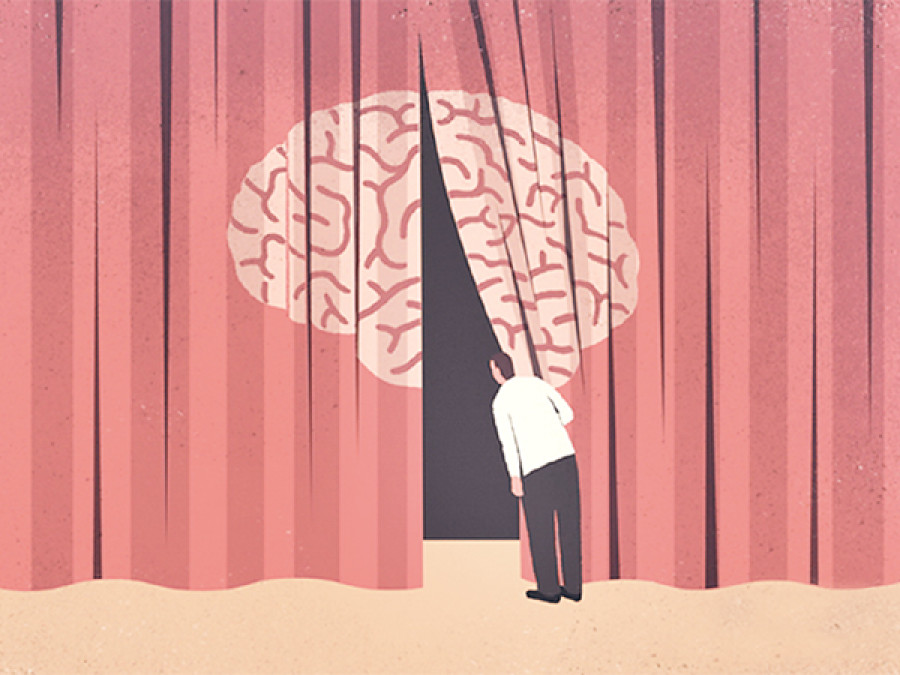 bookmark
Published at : November 15, 2015
Updated at : November 15, 2015 08:36
If we compare the landscape of Nepali theatre today with the setup that existed five years ago, we can easily notice some remarkable changes. The increase in the number of proscenium theatres from one institution to five independent institutions within the Valley in the past five years is an astounding growth. Along with these institutions, several registered and unregistered theatre groups, mostly led by youths have also contributed to this craft. Nepali theatre has now reached a point where its enthusiastic audiences and aspiring artists both have a comparatively easy access to one another than ever before. Furthermore, people from different professions like cinema, music, academia and even counseling have started to show a keen interest in the possibilities offered by the theatre.
Available workforce
The easy access of theatre has undoubtedly helped in increasing the much-needed pool of fresh talents in theatre. It has also worked in favour of the theatrical institutions too as they have been able to regularly schedule their plays these days. But when it comes to exploring, analysing the various acts of the theatre, the prospects do not look as promising as they should. The theatre has always inculcated the reflections of society, people, politics and culture. It has been able to intrigue generations through its principles and practices and helped shaped the nation's culture, thought-process and lifestyle. This has carved a special place for theatre in the national pschye. Additionally, the theatre demands serious study and inter-disciplinary and socio-cultural analysis in addition enactment and histrionic expressions. Unfortunately, the Nepali theatre has not been able to give considerable attention to this aspect.
Let us say, if we take around 15 trainees for a three month theatre crash course, then the total number of trainees generated by almost all the theatre groups in the country could produce an approximate of 100 trainees every three months. This means that if a theatre house can conduct three sessions per year, the total number of theatre graduates could be around 300 in the Valley every year. This hypothesis further shows that in the past two years at least around 600-700 people with the theoretical and practical knowledge about acting in theatres have entered the market. But where are they?
Existing drawbacks
Most of the theatre aspirants fail to continue their career inside the black box theatre, which is understandable. To them, the theatre speaks in an ambivalent tone. On the one hand, it demands perseverance, creativity, effort and discipline while on the other hand, it fails to provide them with steady cheques to pay their bills. Other students find the world of cinema more alluring and therefore, they quickly change their track. The remaining people, also in good numbers, have been working hard in different theatrical genres. However, young artists' inclination towards only acting and directing has created a void in the area of theatre study and analysis. The need of the hour is to build an efficient pool of theatre observers, critics, writers and researchers. For instance, the unavailability of pertinent theatre-related studies and write-ups, especially in English, has created a gap between the current status of Nepali theatre and foreign theatres' personnel who are keen in knowing about the development of theater in the country.
Lack of seminars, workshops and discussion forums are some of the major problems in Nepali theatre. To the best of my knowledge, the last theatre seminar entitled 'Theatre in cyber-age' was conducted three years ago by the Gurukul Theatre. Such types of interactive programmes act as a window that connects the local theatre scene with global developments in the art. Researches and paper presentations in areas like audience preferences, impact of theatre, methodology of creating theatre works and principles of plays can immensely help theatre-art aficionados learn a lot about their craft. An artist backed with the theoretical understanding of his own craft has a greater chance at overcoming superficiality. The practical implementation of new learnings can help strike a balance between performance-oriented theatre and study-oriented theatre art.
Critique for growth
Apart from artists, the world of theatre today is in need of qualified and diligent art critics. Unlike in other advance theatre communities, Nepali theatre continues to be deprived of impact-oriented critiquing of aesthetics and art. The critiquing and reviewing of theatre works are mostly restricted to newspaper coverages and reportings. The process and making of a theatre art follows a complex route. The comprehension of various mechanisms, assumptions and technicality involved in theatre requires people with a certain level of theoretical knowledge about the theatre. Hence, a theatre critique must emerge from the troupe of insiders and be someone who has some experience and know-how about theatrical procedures. The shift in media's focus from highlighting a bunch of handpicked theatre artists to people behind the scenes, its core issues and artistic and craft-related discussions can obviously add to the quality of genuine theatre study. Besides, the prevailing frictional relationship between most of the theatres has also created a hindrance to the development of Nepali theatre. There have been instances where established artists and avant-garde pioneers have demeaned each other's theatre practice, forms and theories. This type of attitude of a handful of people in the theatre fraternity has the potential to discourage aspiring young artists.
In the last decade, Nepali theatre has come a long way, but still has a long way to go. Addressing and working on aforementioned matters can assure a holistic development of Nepali theatre, especially in the international theatre scene.
Paudel is a theatre artist and director at Sarwanam Theatre
---
---