Uneasy neighbour
Nepal should learn from the recent turn of events and redefine its relationships with other countries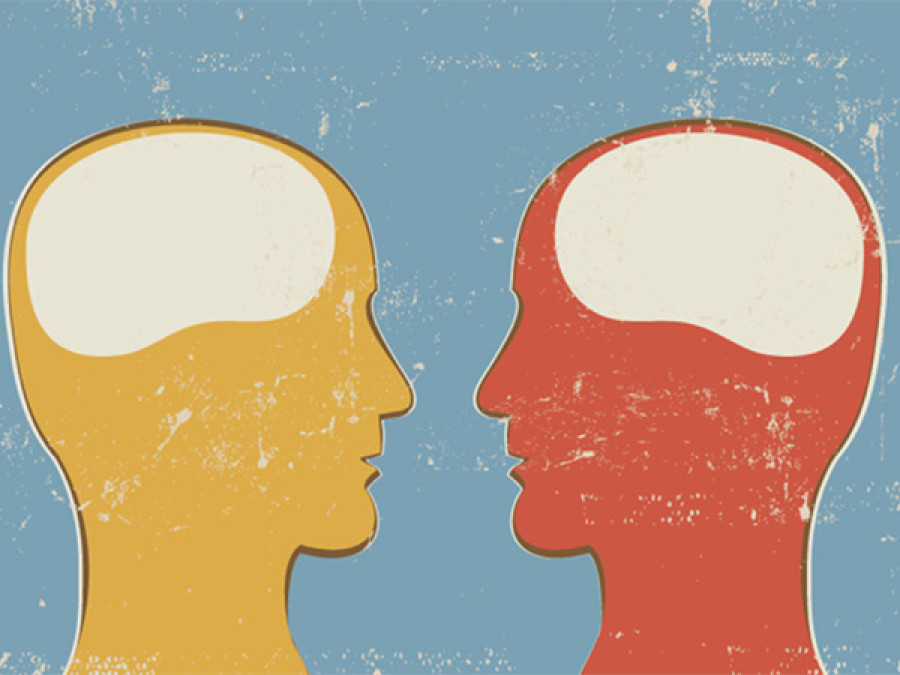 bookmark
Published at : October 27, 2015
Updated at : October 27, 2015 08:28
The 'noting' of the promulgation of the new constitution of Nepal by the Indian government and the resultant unofficial 'blockade' has angered the Nepali population once again. Many perceive the Indian response as interference in Nepal's internal matters and an unnecessary encroachment on our sovereignty.
There is no doubt that India and Nepal share a unique friendship and cooperation characterised by open borders and deep-rooted people-to-people relations, traditions and most importantly a common culture since ages. However, Nepali nationalism has often manifested as strong anti-Indian sentiments because the general understanding seems to be that India does not respect the independent status of Nepal.
Mixed messages
Currently, Nepal has one of the most democratic constitutions in the world ratified by an overwhelming majority in a democratically elected Constituent Assembly. It is inclusive, participatory, and transparent and most importantly, it provides a complete set of rights to the people. So if both India and Nepal are equal sovereign states, can the former interfere in the latter's affairs?
By now, both the people and leaders of Nepal have accepted that the Madhes faces multiple problems and that we have not done enough to address the issue. However, the government is currently doing its best to include the concerns of the dissenting parties in the statute. A round of talks with the dissenting parties has already been held. Even so, why does India continue to worry so much about the Madhes?
India should have played a more constructive role while Nepal was creating history by writing its first 'people's' constitution. Had India respected the democratic process in Nepal, it would have been much more helpful. But that did not happen.
Leaders at fault
The Indian reaction to our newborn constitution represents many things. First, it is the continuation of Indian interference in our internal matters. It also indicates an oppressive mentality. And perhaps, India does not wish to see political stability and prosperity in its neighbourhood except on its own terms.
Still, it would be wrong to only hold India responsible. The attitude of Nepali leaders and political parties are equally to blame for the repeated interference of our neighbours' in our internal matters. Our so-called politicians have for long invited external interference by doing as they were told by foreign powers. Past experiences demonstrate that our leaders are ready to compromise on anything to cling to power. For things to be any different, the politics of compromise and the culture of acting as puppets of foreign powers must come to an end.
Likewise, many of our political leaders are accused of being nothing more than the agents of foreign powers. There is a need to investigate such rumours. And as Nepalis, we need to ponder on how independent Nepal is as a nation. Many argue that if Nepali leaders had not been so shamelessly dependent on India for their own personal political advancement, Indian intrusions would have been less severe. People deserve an explanation from these politicians.
Chanting nationalistic slogans and inciting the masses will not help ensure our identity and national pride. Moreover, doing so is not diplomacy. While such actions might help our leaders to earn a few more votes in elections, it does little good for the country in the long term. There is a need to be more pragmatic and visionary. Concrete solutions must be sought through dialogue and understanding. We need to redefine our diplomatic relationship with India on the basis of equal sovereignty, dignity and respect. It must be based on UN principles, international customs and traditions.
A new beginning
Lastly, while Delhi's frequent interference in Nepal's internal political affairs has made it seem normal, the greatest attack on Nepal's sovereignty comes from frequent border encroachments by Indian forces. News of Indian armed forces terrorising Nepalis living near the border and entering Nepal with weapons have been frequently reported of in the news. Thus, it time for holding high-level political talks on controversial border issues such as Kalapani, Lipulekh and Susta so that a peaceful resolution can be achieved. It is also time to rethink the open borders and consider monitoring it or even closing it down through bilateral talks.
As we are now redefining and restructuring Nepal politically, socially and economically and seeking to make our society more inclusive and accountable, we have a unique opportunity to revisit, analyse and reassess our foreign policies and diplomatic ties. The need of the hour is for political parties and civil society to come together and find a unified voice on major national issues. The recent collective efforts of Nepali politicians is a good start. This unity must continue for the sake of the country. National interests must be placed before partisan interests. Nepal should use the recent turn of events to secure a dignified political space in the global political forum. It is even more vital than ever for the government to formulate a, dynamic foreign policy to address the needs of the 21st century. The quality of leadership is tested in difficult times, and no time is likely ever to be more difficult than the present. It is high time Nepali politicians proved their mettle.
Basnet holds a PhD in human rights from Lancaster University
---
---