Pains of the pangolin
Government must implement programmes to put an end to poaching, illegal trade, and habitat destruction of the pangolin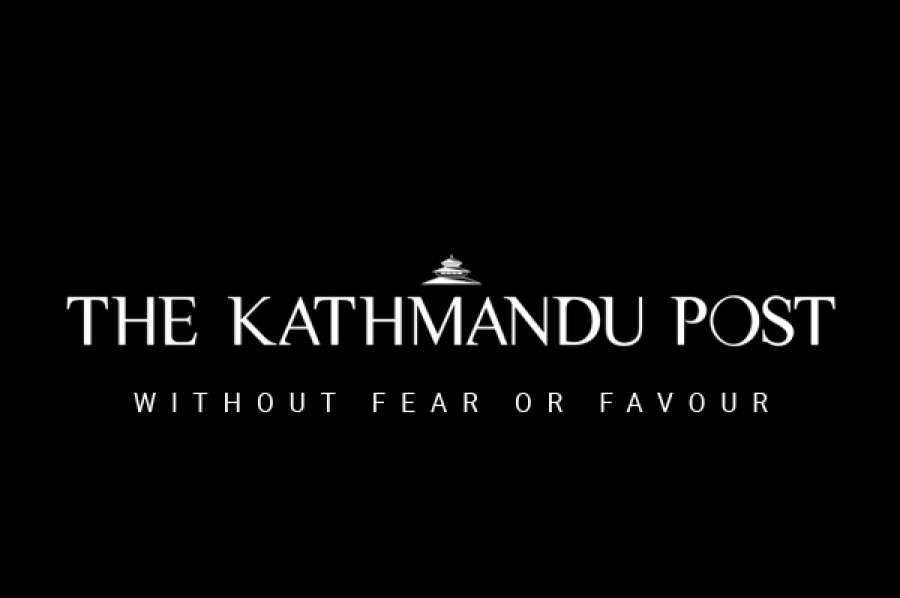 bookmark
Published at : February 22, 2015
Updated at : February 22, 2015 08:42
A week ago, on February 14, the whole world was clamouring about Valentine's Day. Yesterday, a week later, only a few hundreds even knew what February 21st stood for. It was World Pangolin Day. Pity the pangolin, a little-known mammal which is one of the most victimised animals in illegal wildlife trade.
The word 'pangolin' is derived from the Malay word 'pengguling', which means 'something that rolls up'. It is also called a scaly anteater and is a shy, non-aggressive, nocturnal, burrowing mammal. A total of eight species of pangolins are found in the world—four in Africa and four in Asia. The tongues of pangolins are longer than their body length. And when these creatures feel threatened, they roll up into a tight ball that is impenetrable, even for lions and hyenas. In Nepal, its eastern districts, the Chure range, Sindhupalchowk, Kavrepalanchowk, Bhaktapur, Makawanpur, Dhading, and some western districts are prime habitats of two genera of the Asian pangolin—Chinese pangolin (Kalo salak) and Indian pangolin (Rato salak).
The hunted
Unfortunately, pangolins are the most frequently encountered mammal in Asia's illegal wildlife trade. In recent times, the illicit pangolin trade has become extremely lucrative. According to the Environmental News Network, pangolins were worth around $10 per kilogram in the early 1990s and its price had soared to $175 per kg by 2009. The Wildlife Alliance further notes that the going rate of a pangolin reached a whopping $200 per kg in 2011. In 2013, around 325 kgs of pangolin scales were seized on the Kathmandu-Kodari Araniko Highway alone.
As four pangolins are roughly equivalent to a kilo of pangolin scale, 1,300 pangolins must have been killed in 2013 alone. Various seizures show that 2013 was a deadly year for pangolins; an estimated 8,125 of these shy creatures were confiscated in 49 instances of illegal trade across 13 countries. Even by conservative estimates, compiled mainly from media reports, this represents just about 10 to 20 percent of the actual illegal trade volume. This suggests that approximately 40,625 to 81,250 pangolins were killed in just one year.
"We keep them alive in cages until the customer makes an order. Then, we hammer them unconsciously, cut their throats, and drain the blood. It is a slow death. We then boil them to remove the scales. We cut the meat into small pieces and use it to make a number of dishes, including braised meat and soup. Usually customers take the blood home with them afterwards." A 2007 article in The Guardian quotes a chef in the southern Chinese province of Gaungdong explaining the way in which pangolins are prepared for dinner. Pangolin scales are generally used for decorative purposes and also for their medicinal importance. Their flesh and fetuses are eaten as delicacies. Pangolin scales are traded mostly in China and Hong Kong markets through the Nepal-Tibet border from eastern and central Nepal. The primary destination for pangolin scales and flesh is mainland China. Pangolin parts are consumed in Vietnam as well.
The bigger they are
Pangolins are being poached at a level that is over 3,000 times higher than that of rhinos. Its poaching is supported by locals as it is an easy means of making money. Yet, most research and studies across the world continue to focus on big animals like tigers, rhinos, leopards, and elephants and ignore the pressing issues of small mammals and lower profile species. As a result, all eight pangolin species are currently listed under the Convention on International Trade in Endangered Species of Wild Fauna and Flora Appendix II. It is also protected in Nepal under the National Park and Wildlife Conservation Act 1973. Yet, various studies show that local level programmes to encourage locals' involvement in pangolin trade are still lacking.
Involve the locals
Pangolins play a prominent role in the ecosystem. They are farmer-friendly as a single pangolin can consume about 70 million insects annually. This helps in the increment of agricultural productivity and saves millions of rupees in pest control every year. However, locals are completely unaware of these benefits.
Therefore, the government must implement programmes to put an end to poaching, illegal trade, and habitat destruction of the pangolin by involving locals. Severe punishments must be meted out to those who are involved in the illegal trade of pangolin. Likewise, those who help conserve pangolins must be rewarded hansomely. Saving both the African and Asian pangolin, along with their habitats, is the only sensible way forward.
Acharya is pursuinga BSc in Forestry from IOF Pokhara, Tribhuvan University
---
---