What a waste
Nepal has neither been able to utilise its population dividend nor the remittances sent in by young people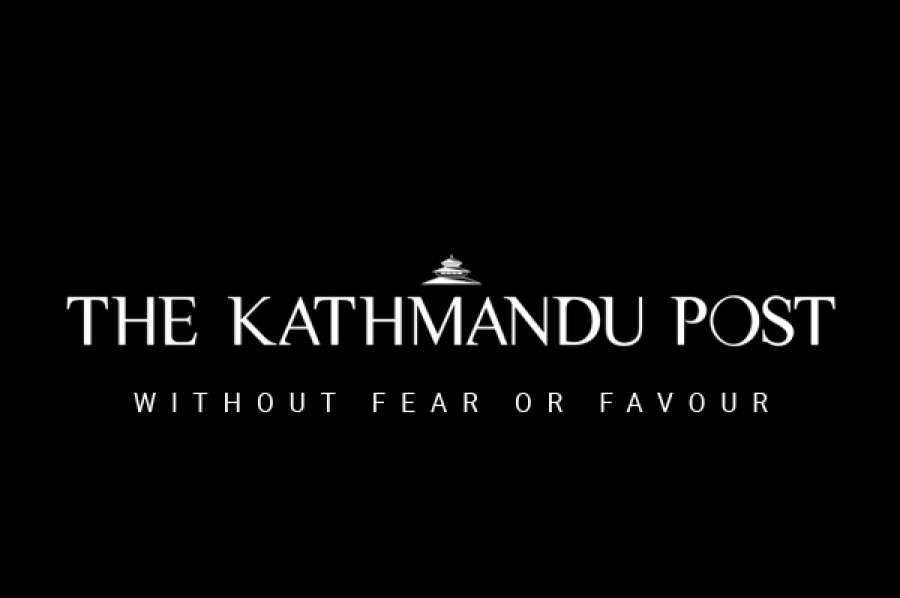 bookmark
Published at : February 18, 2015
Updated at : February 18, 2015 07:30
As a Nepali citizen, I would be called a maniac if I were upbeat about the fact that 70 percent of Nepal's population is below 35 years of age. Developed countries, on the other hand, would celebrate such an astounding endowment and implement strategies to maximise its dividends.
Old-age dependency
The world has been witnessing a massive demographic shift. Developed countries are already in deficit of productive age population while developing countries are keeping pace with an increase in the age dependency ratio. For instance, the UK has an old age dependency ratio of above one-fourth of its population while China's is constantly increasing—12.2 percent in 2013 from nine percent in the 1990s.
This goes on to prove that the growth rate falters as the population of a country matures. China's GDP growth rate was 15.2 percent with old age dependency ratio of 8.8 percent in 1984. Its growth rate has now declined to 7.7 percent with the old age dependency ratio of 12.2 percent in 2013. Disappointingly, even with the old age dependency ratio of 8.5 percent, Nepal's GDP growth rate was only around three percent in 2013.
Well versed in these statistics, India and China have accelerated growth by capitalising on their young, high-yielding population. Nepal, however, prefers accumulating fiscal surpluses to investment—failing to spend its capital expenditure has become a defining characteristic of the government.
Cosmetic growth
In Nepal, transforming the energy of the vibrant young population into relentless economic growth seems to be an unattainable dream under the self-serving leadership of the old men who have captured all state mechanisms. As a corollary of this, a large number of Nepalis have been consistently emigrating around the world to employ their creativity. Among individuals between 15 to 40 years of age, above 16 percent of the highly productive age group of the population lives outside Nepal.
The country's economy is based on finances generated by remittance. In 2014, remittances contributed to around 30 percent of the GDP elevating the country to the third position among remittance-dependent countries from the fifth place in 2010. In 2013, Nepal ran a fiscal surplus.
That one-third of the country's GDP comes from remittance should alarm everyone. With a growth rate of 12 percent, remittance has been outperforming all other sources of GDP and is undermining long-term development. As a result, the growth rate is moving upward despite near total substitution of the national products with imports.
Sadly, policymakers have failed to look beyond the cosmetic growth stimulated by remittance. Likewise, for their ability to meet basic needs through remittance without relying on government services, the poor and disadvantaged population is apathetic to the state's activities. For the elite, the leaders are exempt from their responsibilities as they are defending the rich by checking the access of a larger segment of excluded groups to state resources.
So on a perennial break from their fundamental duties old executives have redefined national interest to mean paying their medical bills. They remain unaffected even when they cross paths with Nepali migrant workers during their medical travels. Leaders fly on business class tickets to the most expensive cities of the world for medical checkups financed by the state. Meanwhile, a migrant worker travelling back to Nepal looking for affordable medical care endures hassles at the airport on the way back home.Unable to afford medical insurance in host countries, the most desirable option for migrant workers is to reserve the cheapest flight back home.
Still state authorties never bother to think of what would happen if the currently absent population all returned back home suffering from a medical condition, as that would require devising a long-term development strategy based on socioeconomic reform.
For change
Youths are the drivers of socioeconomic reform and the pillars of economic development as they are willingly to accept challenges and take risks. Had Nepal relied on them not only for remittances but also for their ideas, the infrastructures that the country currently lacks would have been built a long time back. In place of remittance, cash would have come in the form of foreign investment. That, in turn, would have fostered development and strengthened institutions which are inclusive of Nepal's diverse population.
Unfortunately, the ambitious young people of this country have not been given adequate space in the process of state building. A larger number of youths lack access to opportunities due to caste, ethnicity, class and gender barriers. This has further made it easier for old men to hold to their positions. As a result, young people are forced to spend their time and energy toiling in foreign lands under an unfair and unjust deal.
Furthermore, Nepal continues to foster an environment where only old high caste Hindu men get to lead the country. Until and unless this birth prerequisite is completely eradicated, Nepal will remain an unwelcome place for its youths who are desperate for change and freedom.
Nepali is a Fulbright scholar studying International Relations at Georgetown University in Washington DC, the US
---
---