We're no Tibetans
Dolpo people are commonly perceived as Tibetans, when they're in fact a facet of Nepal's diversity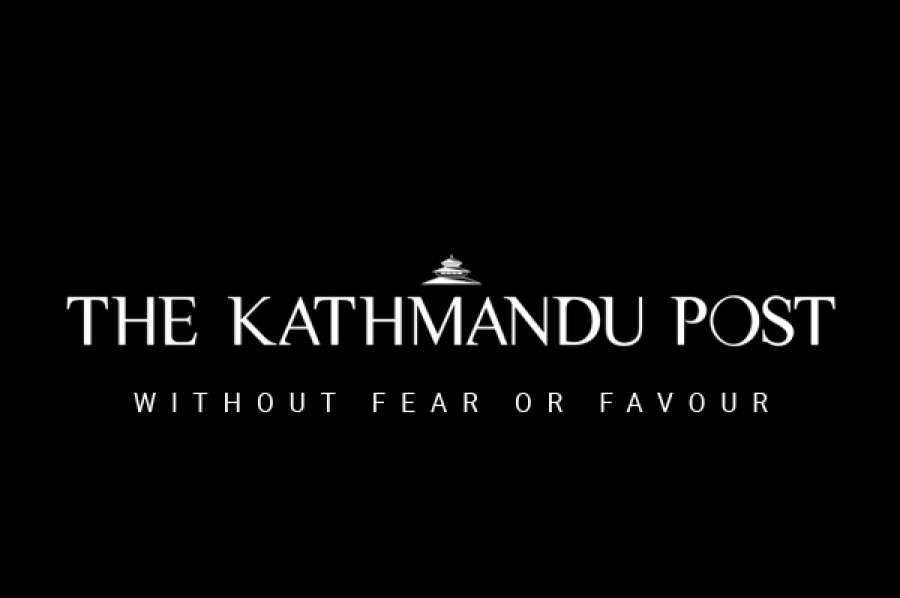 bookmark
Published at : October 29, 2014
Updated at : October 29, 2014 08:43
There are a number of instances when foreigners, including missionaries, have ignored local indigenous cultural histories, contexts, and settings. These practices demonstrate how colonisation and imperialism began historically, sometimes leading to massacres or even genocide, and shaping people's ideas, including all writing on tribal peoples. Conversely, customs, values, beliefs, and practices are the backbone of any native culture.
In this article, I will take a closer look at the Dolpo people, who are living in the seven village development committees of Dolpa district and have their own culture, which cannot be generalised as Tibetan, as is frequently done by most foreigners as well as their own Nepali state. This common misconception can also be linked to the June violence in Dolpo, which left two locals dead.
Common misconception
With regard to those deaths, locals in Dolpo were told by the 'dutiful' police: "Bhote haru lai ek ek gari mar dinchu" ("will kill those Bhotes one by one"), as I discussed in a previous article ('An alternative to violence,' June 15, Page 6). Moreover, security officials stated that the country does not belong to the Dolpo people as they are 'Tibetans'. Clearly, Dolpo locals were not perceived as citizens of Nepal.
This misconception is also common among educated foreigners. Personal conversations have revealed that they consider Dolpo communities to be Tibetan and have clearly ignored the fact that the Dolpo people are one of the 59 listed indigenous peoples, both under the Nepal Federation of Indigenous Nationalities (Nefin) and the National Federation Development of Indigenous Nationalities (NFDIN). When asked why they called us Tibetan, these foreigners stated that the Dolpo people had migrated from 'Tibet' and that Dolpo culture was similar to Tibetan culture. However, these statements only take into account a partial historical dimension of local peoples and ignore the contemporary context of where the locals have lived for generations and developed unique cultural identities. Following this logic, it would be correct to tag all white Americans, Australians, Canadians, and South Africans as Europeans, which is clearly not acceptable.
The youth of Dolpo have clearly stated the fact that they are not Tibetan but Dolpo. Some complain that they are called Tibetan even by their own countrypeople. According to one Dorje Tsering, "Dolpo is our identity and the rights of ethnic groups are our rights." In addition, Tsering argues, "We are deprived of almost all rights that people enjoy as citizens of Nepal. We are ignored by all sectors of development, starting with education. All the officials are fooling us in the name of nationalism and patriotism."
Additionally, the 'original' Dolpo cultures are changing slowly due to globalisation and migration, and this transformative process further distinguishes our culture from Tibetan culture. When we examine, for instance, the way the same religion is practised locally in Tibet and Dolpo, many differences become apparent.
Nevertheless, according to a teacher from Dolpo, some Dolpo youths are 'misused' for 'Tibetan' causes. Unfortunately, most students who leave for education in the northern parts of India show little concern about their own communities once they return to their villages. This phenomenon, if not managed properly, may be harmful to the local people who reside close to the Chinese border.
Historical projections
In his seminal work, Orientalism, the Palestinian-American intellectual Edward Said clearly demonstrates how colonisers perceive local cultures, including local texts, through the gaze of Western power and progress. Critically investigating the ideational relation between the East and West during different periods, mainly the eighteenth, nineteenth, and twentieth centuries, Said argues that the 'West' has set a one-way image of an inferior 'East' and dominates the East. According to Said, it is "a relationship of power, of domination, of varying degrees of a complex hegemony." The Orient has been a place where Westerners have projected their lust, their dreams, and their nightmares.
In an interview with The Believer magazine, Indian essayist Pankaj Mishra indicates that most Westerners still have the illusion of a spiritual and sacred Tibet. Mishra claims that the entire Hollywood perception of Tibet as a peace-loving country denies the complex humanity of the Tibetan people: "The Dalai Lama himself would say that he has to fight the impulses of violence and corruption on a daily basis. There's no fixed state that he's arrived at where holiness is guaranteed no matter what you do." Mishra further emphasises that monks were corrupted by power in the early twentieth century in Tibet. Therefore, when China is displayed as horribly cruel against the innocent Tibetan Buddhists, this is a projection of western thinking, while the reality is infinitely more complex.
A new Nepal
The urgency to recognise local cultures as distinct rather than foreign, both by the state and other so-called 'Nepalis', clearly shows where the country is heading, even after sacrificing more than 18,000 people in the decade-long insurgency. When local indigenous peoples are arrested by security officials in broad daylight because of the latter's narrow presumption that the former are not 'Pahadi' but 'Bhote' and Tibetan, the state exercises excessive marginalisation and discrimination. Sherpa, Topkeygola, Lhopa, Hyolmo, Baragaunle, Nyeshyang, Nubri, Chumpa, Mugal, Dolpo, Bhote, Mugum, and other communities residing in the Upper Hills and mountains are not Tibetan. Their dependence on the Sambotta script and their facial features do not make them Tibetan. Or would anybody call us British or American when we speak, read, and write in English?
This is also a plea for all of us to recognise the humanity of the Other—of the Dolpo, in this case. It is not an attempt to glorify Dolpo culture, which is changing due to several socio-cultural, economic, and political reasons. It is instead an attempt to accept plurality and diversity, which is a founding feature of 'new Nepal'.
Tewa Dolpo is a Research Assistant at the Nepa School of Social Sciences
---
---