Growing at the grassroots
The roles of local women activists in the promotion of national peace building have gone largely unrecognised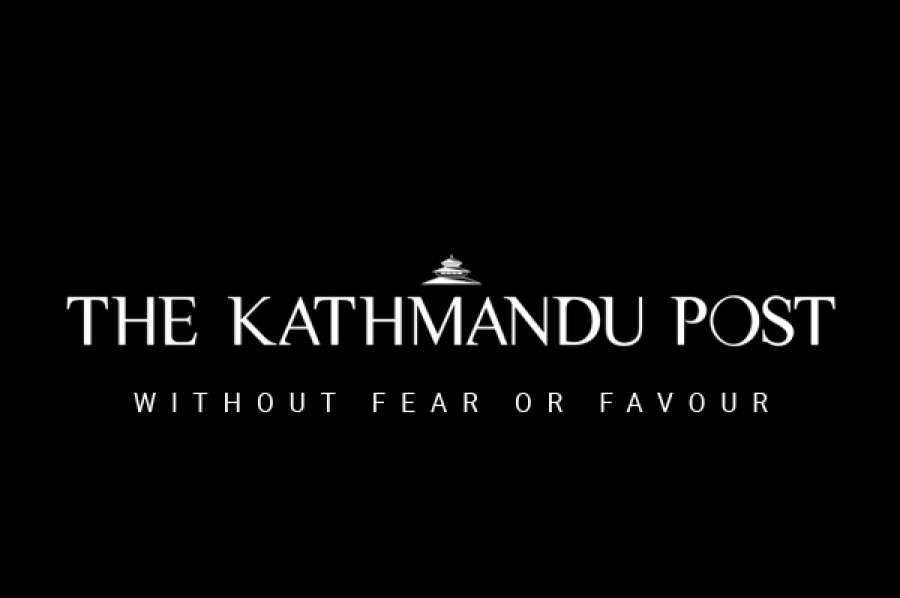 bookmark
Published at : September 28, 2014
Updated at : September 28, 2014 08:27
In December 2013, I was at Lashi Dillichaur, in Jumla. It was snowing heavily and it took me seven hours to reach Lashi Dillichaur from Khalanga. I was in town to give a talk on women's empowerment and was worried about holding an effective discussion, since the group I would be addressing was uneducated and only spoke a pure Jumli Khas language. However, I always enjoyed speaking with such groups because they are easy to convince, since there is no de-learning required, as with educated and urban people.
The case of Laurimaya
In order to begin the discussion regarding women's right and empowerment, I asked them to list the history of four women from the community. One of the women they chose was one Laurimaya Dhami. Born in a Patrashi village in Jumla, about 10 hours walk from the district headquarters, Laurimaya had gotten married at 11 years of age. After a few years, when her husband brought home another woman, Laurimaya decided to file a case against her husband. Her family and relatives were all against this but she finally managed to get a divorce. This was 45 years ago, where gender-responsive policies had not even been conceived of in the history of Nepal's women's rights movement.
Laurimaya even got married again, to an older man from Loom Dillichaur. She now claims that she did so because she was suffering from various forms of abuse and stigma due to her divorce. Regardless, there was mutual love and respect. She gave birth to six children, all of whom are now educated and living independently in six different houses. Unfortunately, her second husband died 14 years ago. After this, though Jumla has diverse practices regarding widows, Laurimaya still used all colors and jewelries, ignoring what others said about her.
Laurimaya is as much a woman's rights activist as anyone from Kathmandu. She is not only a gender facilitator in her community but also holds decision-making positions in more than half a dozen committees, lobbying with political leaders and government authorities at the local and district levels. She has resolved many disputes in the community related to gender-based violence, land, and sharing of family property.
The case of Gangamaya
In 2006, with mother's day approaching, I called up my mother, Gangamaya Paudel. I wouldn't be able to go home, which my mother understood. Instead, she spoke to me of her experiences with education, which was especially important for women. She related two incidents where she was handicapped by illiteracy. One, where she carried sacks of rice to the rice mills but she couldn't even say how many kilos of rice she had and two, where she was always afraid to throw away any piece of paper, thinking it might be some valuable document.
More importantly, when I was quite young, my mother taught me about gender and caste discrimination. She explained why I had to sit below my higher caste neighbor and never shouted at me whenever I ate at a Dalit's house. Likewise, she spoke out against gender-based violence in the community and encouraged me to serve those who were suffering from poverty. As a result of all that she taught me, I, as a daughter, was able to light her funeral pyre.
Unrecognised roles
The above two examples of Laurimaya and Gangamaya are representative examples of local women leaders. Without formal education, training or even specific knowledge of human rights, they are breaking ground in their communities by speaking out against set discriminatory social values and norms. Of course, they have done so with much difficulty. Indeed, they are real peace leaders, who at the local level have contributed to building a strong foundation for national peace building. Today, many such women are working with political leaders, village secretaries, government authorities and NGOs to claim their rights, especially in resource generation and sharing. They have contributed significantly to the rural agro-economy and development. They are engaged in health, education, natural resource management, infrastructure, breaking traditional harmful practices, saving and credit, and cooperatives.
Sadly, many local women leaders were forced to play multiple roles during the decade-long insurgency. In Jumla, Laurimaya supported the revolution by allowing her children to join the combatants and by herself taking part in their mass activities. Similarly, in Chitwan, Gangamaya provided shelter, food and communication services to combatants. Now, without knowing any theoretical perspectives, they are practicing United Nations Security Council Resolutions 1325, 1820, the Convention on the Elimination of All Forms of Discrimination Against Women, and Nepal's Interim Constitution.
They carried out such activities because they considered them urgent and necessary. Unfortunately, they are disappearing slowly, as the life expectancy of most of such women is shorter due to poor socio-economic conditions. And since they are unable to write their own stories, their activism, their successes and their inspiring lives are sadly missing. In Kathmandu, the Ministry of Peace and Reconstruction, NGOs and UN agencies commemorate International Peace Day every year. But they don't know, or ignore, what is happening on the ground. There are multiple confounding factors to this, including ignorance of the English language, poverty, apolitical lives and their establishment in rural areas.
If the government, UN agencies, and NGOs are really seeking tangible results in Nepal's peacebuilding and reconciliation process, such local leaders need to get due recognition. It is not too late to reconsider strategies and actions to significantly engage with local women peace leaders and recognise their roles for sustainable peace and a prosperous Nepal. My big salute to Laurimaya, Gangamaya, and all who have sacrificed their lives for the grassroots women's movement.
Paudel is the author of 'Khalanga ma Hamala', the winner of this year's Madan Puraskar award and founder and president of Action Works Nepal, an NGO
---
---