Janata Samajbadi Party demands immediate release of Resham Chaudhary
In a press statement, the party has demanded that the government withdraw cases filed against its leaders and cadres.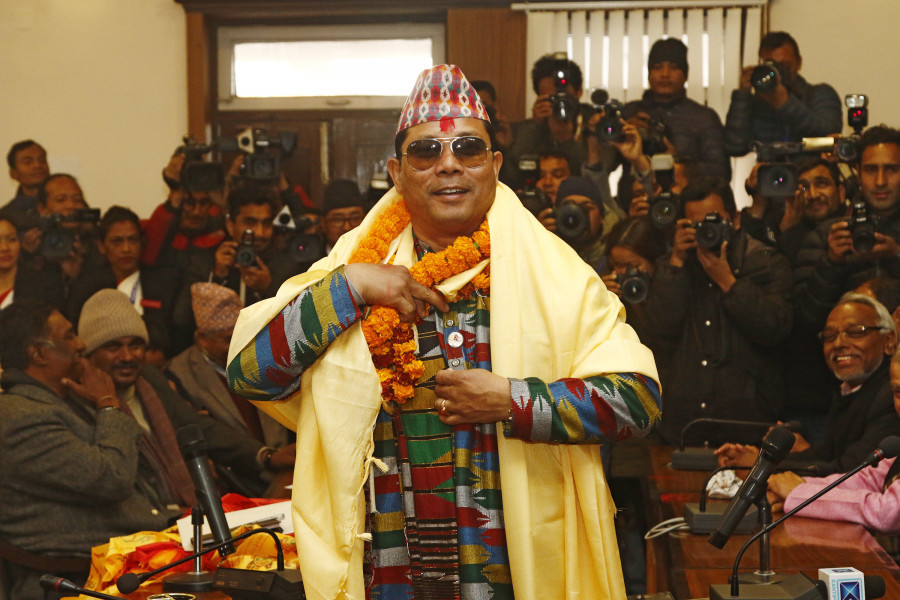 Post File Photo
bookmark
Published at : September 13, 2020
Updated at : September 13, 2020 19:31
Kathmandu
The Janata Samajbadi Party, Nepal, has renewed its demand for the immediate release of its leader and lawmaker Resham Chaudhary, who is serving a life sentence at Dillibazar Prison in connection with the 2015 Tikapur incident in which nine people were killed in violent clashes.

Issuing a statement on Sunday, the party claimed that the government has been targeting Madhesi and Tharu leaders who have been involved in political movements for rights and representation.
"The government has been filing cases against the leaders by arresting them and blocking their property," read the statement. "We demand that the government stop these activities."
The party has also demanded that the government withdraw cases against its leaders and cadres facing jail sentence over the Tikapur clash.
Chaudhary had won the parliamentary elections in 2017 on the then Rastriya Janata Party-Nepal ticket. The RJP-N and the Samajbadi Party Nepal merged in July to form the Janata Samajbadi Party, Nepal.
Chaudhary is said to be the lynchpin behind the Tikapur incident that took place ahead of the promulgation of the new constitution. The incident was the culmination of the Tharuhat movement led by the indigenous Tharu people who had called for a separate Tharuhat province while delineating federal states.
In the wake of the incident, Chaudhary and several other people accused of inciting and leading the clashes had gone into hiding.
Chaudhary won the parliamentary elections from Kailali-1 while he was still in hiding. However, the Election Commission had refused to give Chaudhary his victory certificate, a decision that he had tried to challenge in the Supreme Court through his wife, only to be denied.
Chaudhary surrendered before the Kailali District Court in February 2018. The Kailali District Court on March 6, 2019 handed down life sentence to Chaudhary and 10 others in connection with the Tikapur incident.
Despite being in prison, Chaudhary was sworn in as a lawmaker on January 3.

Chaudhary's party and his supporters have long been calling the court's conviction on the Tikapur incident as unfair.
"The government must withdraw cases filed against leaders and cadres of the party and immediately release them," Chaudhary's party has said in its statement.
---