Rights watchdog urges government to follow WHO quarantine practices
National Human Rights Commission suggests using the money in relief fund in coordination between the three tiers of government.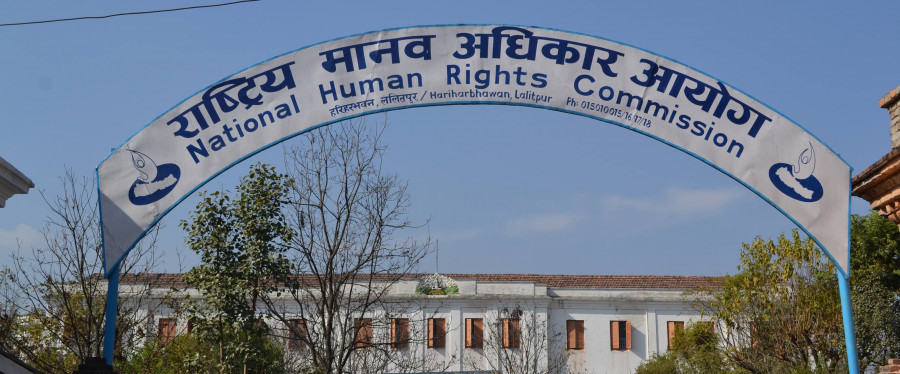 via NHRC/Facebook
bookmark
Published at : May 18, 2020
Updated at : May 18, 2020 18:55
Amid reports that people quarantined in different parts of the country are not getting proper food and residential facilities, the National Human Rights Commission has drawn the attention of the government to the need to maintain the World Health Organization's standards in those facilities.
The constitutional rights body found in its monitoring that the quarantine facilities prepared for the people, who could be potentially infected with Covid-19, do not have proper food, water, toilet, residence and health facilities.
"The commission urges the government to maintain WHO standards in the quarantines and transfer them [people] to safe places after proper tests," the commission said in a statement on Monday.
According to the WHO standards, those who are in quarantine must be placed in adequately ventilated, spacious single rooms with hand hygiene and toilet facilities. If single rooms are not available, beds should be placed at least one metre apart, it says. Suitable environmental infection controls must be used, such as ensuring adequate ventilation, air filtration systems, and waste-management protocols and distance must be maintained between all persons who are quarantined, according to the standards. It also says accommodation must appropriately provision food, water, and hygiene facilities.
The commission, together with the Nepal Bar Association and the Federation of Nepali Journalists, is monitoring the human rights situation during the lockdown. The commission has said people are unwilling to stay in the quarantine centres due to mismanagement and those who run away put others in their contact under the threat of infections.
"It is also necessary to use the money in the national relief fund in proper coordination between the three tiers of government," reads the statement. The Coronavirus Control and Treatment Fund has received Rs 2.26 billion by Monday.
---