Alam to remain in judicial custody
Janakpur High Court upholds lower court decision to keep him behind bars until verdict is passed.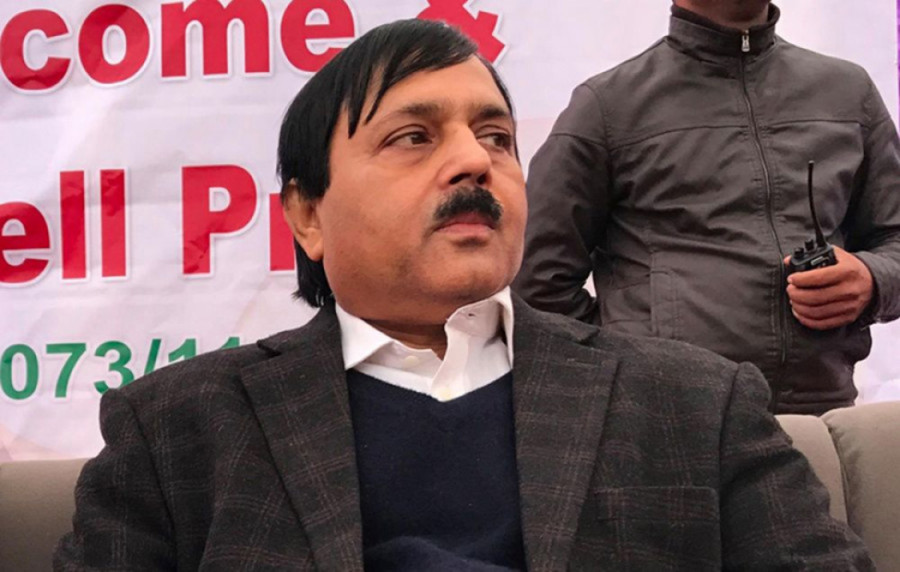 Mohammad Aftab Alam Post file photo
bookmark
Published at : February 8, 2020
Updated at : February 8, 2020 09:02
Kathmandu
Mohammad Aftab Alam, the Nepali Congress lawmaker arrested in connection with the murder of at least 18 people following a blast in Rautahat 12 years ago, will remain in custody until a verdict is passed in the case.
The Janakpur High Court, which on Friday upheld the decision of Rautahat District Court to remand Alam in custody, however, denied a request by the Birgunj Government Attorney's Office to transfer the case from Rautahat, Alam's home district, to the Parsa District Court.
A bench of chief judge Dilli Raj Acharya and judge Satya Mohan Joshi Tharu concluded that Alam's request to order police to release him on general date and continue investigation couldn't be justified.
Alam, who was elected to the federal parliament from Rautahat constituency-2 in the 2017 elections, was taken into custody on October 13 for his involvement in the bomb blast in Fradahawa, Rajpur, in Rautahat on April 9, 2008. Alam is currently in custody in Nakkhu jail. Police transferred him to the Capital after he allegedly threatened local police.
[Also read: The crimes Alam has been accused of are grave, but his party has little to say]
The attorney's office, along with Sri Narayan Singh Rajput, whose son Trilok Pratap was also allegedly killed in the bomb blast, had appealed to the court seeking the transfer of the case to Parsa stating that Alam could influence investigations in his home district. Rajput told the Birgunj High Court that witnesses of the alleged murder were abducted by Alam's supporters and forced to change their testimony in court.
Similarly, Deepak Dhakal, the district judge of Rautahat who ordered Alam's remand, and Khadindraraj Katwal, the district attorney who had filed the charge sheet against Alam in the case, had to leave the district on November 15 following alleged threats.
The high court, after receiving suggestions from an amicus curiae, decided it was not necessary to transfer the case as demanded by the attorney's office. "The court has concluded that it is not necessary to transfer the case for now as there isn't a threat for a fair trial," read the order.
---