Complaints about stolen and lost mobile phones are rising, but police are hardly helpful
Police blame a cumbersome process for tracing missing phones.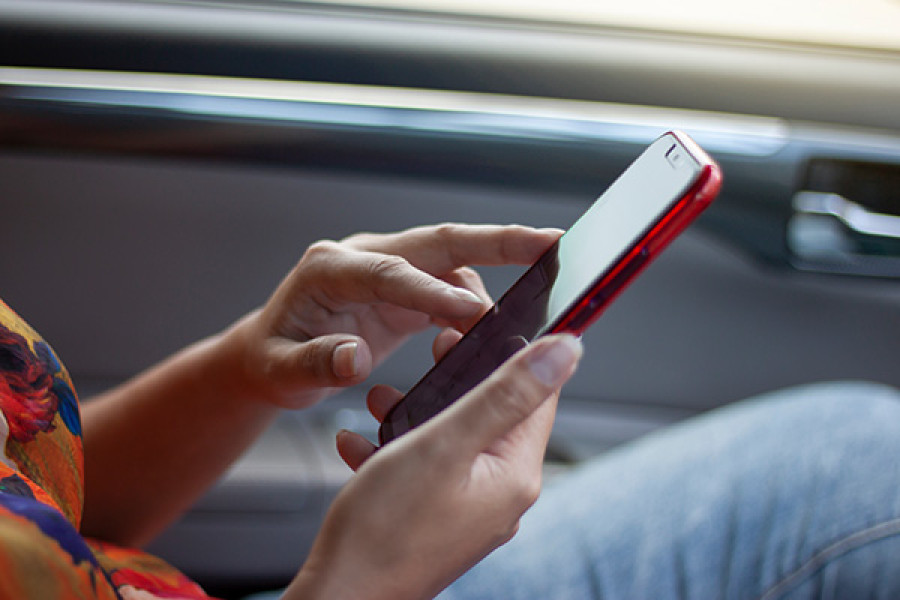 Tukta Baby/Shutterstock
bookmark
Published at : February 3, 2020
Updated at : February 3, 2020 20:50
Kathmandu
On January 6, Juni Giri, a student at Jaya Multiple Campus, went to the Kathmandu Metropolitan Police Range to report the loss of her mobile phone which she suspects was stolen from a local bus while returning home at Naya Basti, Kathmandu. It was her first visit to any police station and she hoped that they would find her iPhone 8 Plus soon.
"While filing a complaint, an officer told me that they will contact me if they get my phone within a month. If not, they have told me to visit the station after a month for a follow-up," Giri told the Post.
"I waited some days in the hope of getting a call but I didn't get any. So I tried to search for the phone myself and started dialling my lost number continuously. Luckily, the person picked up my phone and I convinced him to return it promising him some cash."
"I got my phone back but what shocked me is none of the police officers has contacted me yet despite my complaint. It shows that they even have not started searching for my phone. The police complaint seemed useless," said Giri.
Data provided by the Metropolitan Police Range Kathmandu for the past three years shows that on average around 40 complaints are filed with it about lost and stolen phones. Even in the fiscal year 2018-19, a total of 16,019 complaints about loss of mobile phones were received. Only 2,199 of them were recovered.
"Searching for phones could have been easy if we had direct access to telecoms but we have to follow the legal procedure which includes getting permission from the court to trace missing phones on the basis of their IMEI numbers," said Deputy Superintendent of Police Hobindra Bogati, spokesperson for the Kathmandu Metropolitan Police Range. "And only after taking permission from the court can we request Nepal Telecom or Ncell to locate the missing mobile."
The office receives hundreds of cases every day. As they keep piling up, finding cell phones takes a lot of time, Bogati told the Post.
The data provided by the department shows that the number of complaints about lost or stolen phones has seen a rise while the recovery rate of such phones is very low.
In the fiscal year 2016-17, the office received 12,430 complaints about missing cell phones. Among them, only 1,681 were recovered while in the fiscal year 2017-18 the number of complaints about missing cell phones was 15,787, with 1,581 found.
"The chances of recovering lost phones are slim as we suspect that stolen phones are collected and exported to India. We can only trace a phone that is inside Nepal," said Senior Superintendent of Police Uttam Raj Subedi, chief of the Kathmandu Police Range.
On January 22, the Metropolitan Police Beat, Thankot, in coordination with the Metropolitan Police Sector, Nagdhunga, were conducting a random security check in Chandragiri-2, the entry point to Kathmandu at around 00:30 hours when they unearthed a cache of smuggled smartphones worth more than Rs15 million.
Altogether, 634 mobile phones of 18 different companies, including iPhone, Samsung, Oppo, Lenovo and Huawei, were confiscated and the carriers arrested, said police.
But in the raid police not only confiscated the branded phones, but also seized many old phones, which were suspected to be stolen phones brought from India.
"There is a high chance that the stolen phones from India were brought to Nepal, while those stolen from Nepal were taken to India," an investigating officer told the Post on the condition of anonymity for the lack of authority to share the information.
---
---