Five places to visit in Nepal for birdwatching
For bird watchers in Nepal, all 12 national parks, a wildlife reserve, six conservation areas and various Ramsar sites are excellent bird-watching destinations.

Post Photo
bookmark
Published at : December 31, 2019
Nepal, home to 886 bird species, is gradually earning a reputation as a haven for bird watchers. Whether one is an avid bird watcher or a practising ornithologist, the mid-hills of Nepal is where one comes to get a glimpse of the Spiny babbler (Turdoides nipalensis), a bird species found only in Nepal.

Given the variety of bird species the country hosts, a good number of tourists have started visiting Nepal, exclusively to watch birds. "Nepal is a paradise for birders. Around eight percent of the total foreign tourists who visit Nepal is here to birdwatch," Manshant Ghimire, a bird conservationist, told the Post.
A total of 886 species of birds have been officially recorded in Nepal so far. However, according to senior ornithologist Hem Sagar Baral, the country hosts 888 bird species. Among them, 168 species are in the 'nationally threatened' status while 42 are in the 'threatened' status globally.
Himalayan Monal, Cheer Pheasant, Satyr Tragopan, Bengal Florican, Lesser Florican, Great Hornbill, Sarus Crane, Black Stork and White Stork are the protected birds of Nepal.
Baral, who is also the country chief of the Zoological Society of London Nepal Office, believes that Nepal has a huge potential in bird watching tourism. "Nepal is geographically so diverse that it has a conducive environment to host a variety of bird species. There are close to 900 bird species in Nepal today, which is a treasure trove for birders and ornithologists," he said.
Despite having high prospects, the country faces many roadblocks in preserving the birds. In August this year, a couple of Sarus Cranes (Grus Antigone) died in Lumbini after they came in contact with a high tension live electricity wire. The International Union for Conservation of Nature in 2000 enlisted the Sarus Crane, the world's tallest flying bird, in its red list of threatened species after its population dwindled.
According to Baral, loss of habitat, mainly due to human encroachment, haphazard extraction of riverbed materials and excessive fishing threaten the survival of birds in the country. Bird hunting is also one of the major threats to bird conservation efforts, he added.
Although Nepal has laws and regulations in place for bird conservation, there are still loopholes that undermine the conservation efforts. Conservationists underscore the need to include the community and the locals in every effort the government makes towards bird conservation.
"The government should launch awareness drives in communities so that locals will understand the importance of bird conservation. The local communities can play a very important role in the effort," said Baral.
The national parks and protected areas have started awareness drives, mainly in the buffer zones, to educate locals about the importance of bird conservation. According to Laxman Prasad Paudel, chief conservation officer of Shuklaphanta National Park in Kanchanpur, the park organises several programmes to aware locals on bird conservation and promote birdwatching.
Several local authorities across Nepal have also joined hands with social organisations to facilitate more inclusive ways of bird conservation. One such organisation is Friends of Nature, which works towards owl preservation. The organisation, in coordination with the local units, holds Nepal Owl Festival every year in various parts of the country.
For bird watchers in Nepal, all 12 national parks, a wildlife reserve, six conservation areas and various Ramsar sites are excellent bird-watching destinations. Among them, five major bird watching sites are: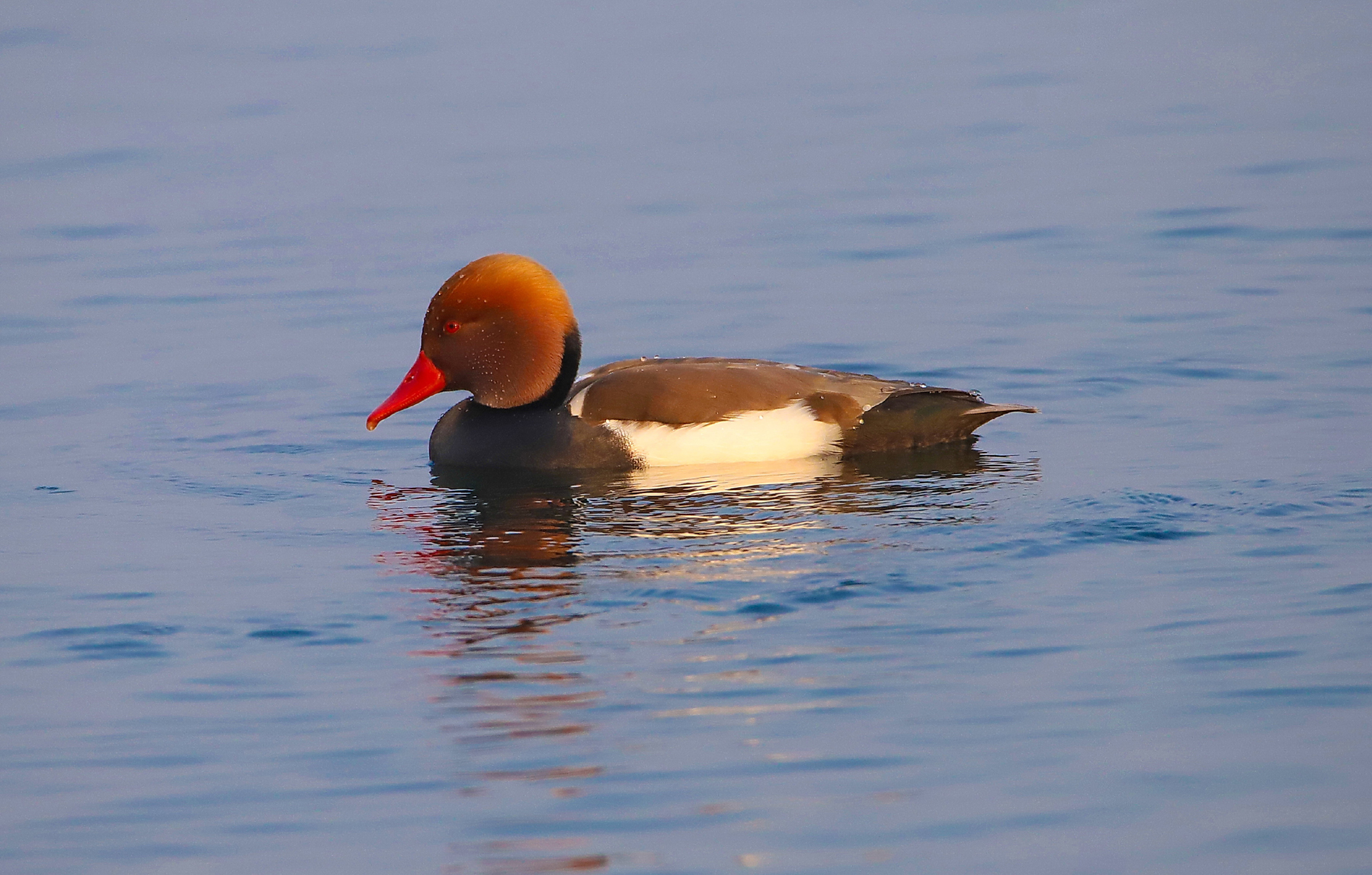 Post Photo
Chitwan National Park

According to Bed Bahadur Khakda, assistant conservation officer at Chitwan National Park, a total of 549 bird species are found in the park area. Several grassland species, including Bengal Florican, Grey-crowned Prinia Prinia cinereocapilla and Slender-billed Babbler Turdoides longirostris, are found in the oldest national park of the country.
Bisha Hazari Lake, the Narayani and Rapti rivers and bushes around the national park are the major birding destinations in Chitwan. Many bird lovers visit Chitwan as it is close to Kathmandu, the national capital, and Pokhara. The park is also home to endangered one-horned rhinoceros and Royal Bengal Tiger.
Ornithologist Basu Bidari estimates that around four percent of the total number of tourists in Chitwan National Park visit for bird watching purposes. About 200,000 tourists, both international and domestic, visit the national park in a year.
Koshi Tappu
Around 441 species of birds, according to the Department of National Parks and Wildlife Conservation, are found in Koshi Tappu situated in the eastern Tarai districts of Sunsari, Saptari and Udayapur. Bar-headed goose, greater and lesser adjutant and falcated duck, among others, are found in Koshi Tappu Wildlife Reserve.
According to Ramdev Chaudhary, chief warden of Koshi Tappu Wildlife Reserve, the Koshi river, Nandan pond, Indian camp pond and Kamaldaha pond are the major places for bird watching in the reserve. However, Chaudhary said the number of bird species in the reserve decreased following the loss of habitat, especially after the Koshi river breached its embankment in August 2008. "The existing wetlands should be preserved, and new wetlands need to be developed to conserve birds. Similarly, rampant fishing in the rivers should be banned," said Chaudhary.
Bardiya National Park
Ana Nath Baral, chief warden at the park, claims that there are 542 bird species—including some globally threatened species—found in the park. The park, situated in Province 5, is mainly known for hosting Bengal Florican, a critically endangered bird species. Bardiya is also home to more than half of Nepal's near-threatened birds. Crow, myna, dove, vulture, crane, kingfisher, sparrow, parrot, eagle, pigeon, hummingbird, woodpecker, kite, cookoo, egrets, black ibis, warbler, duck, francolins and hornbills are the common birds found in this protected area.
According to Baral, the Karnali river banks, Badhaiya lake, Satkhalauwa lake and the buffer zone of the Babai River are the main places for birdwatching in the protected area.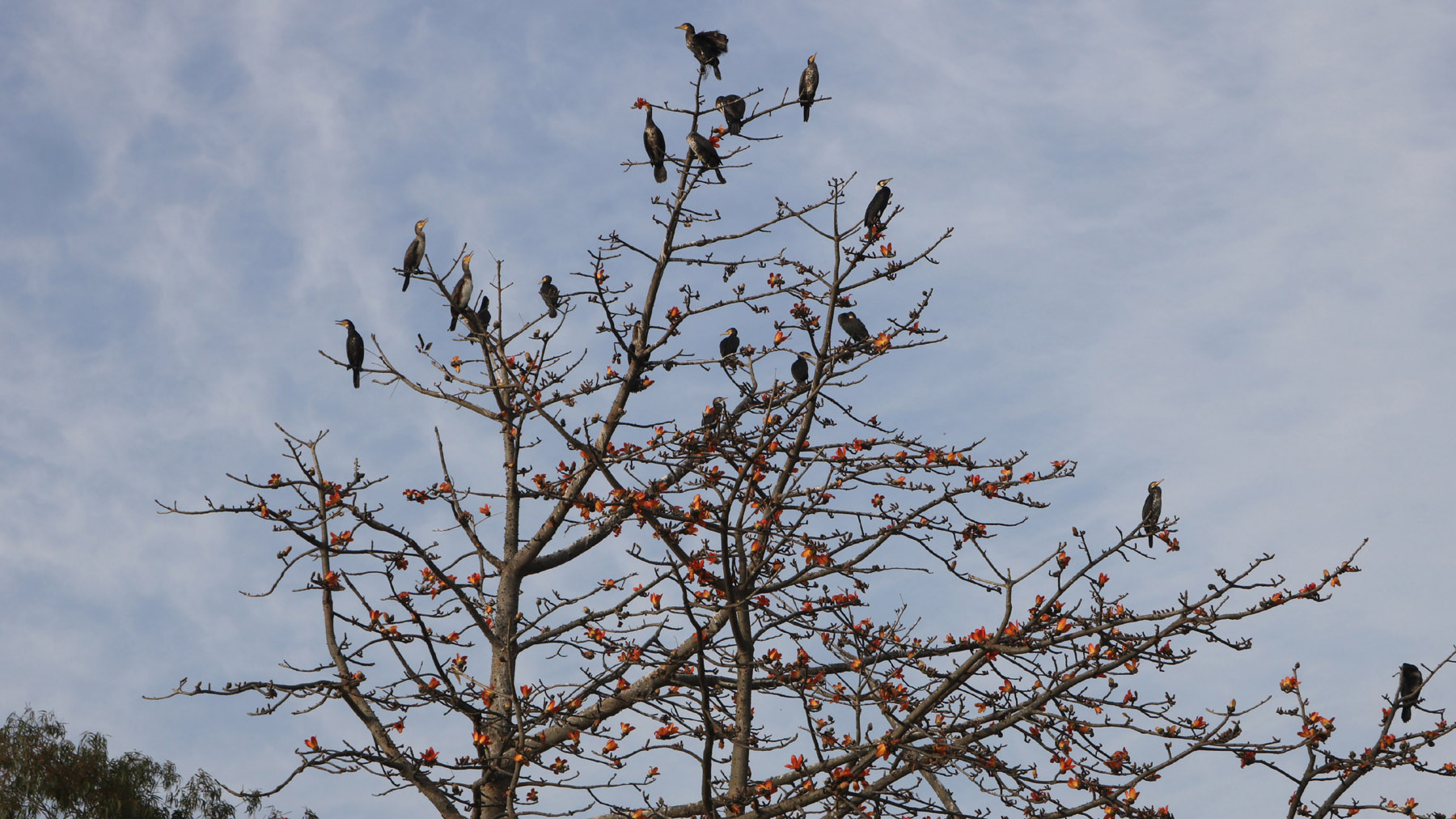 Post Photo
Shuklaphanta National Park

Located in the Tarai of Sudurpaschim Province, a total of 450 bird species are found in Shuklaphanta. Several endangered species like the Lesser Adjutant, Bengal Florican, White-rumped Vulture, Sarus Crane and Finn's Weaver are spotted in this protected area. According to chief conservation officer Paudel, the park organises a programme every Friday, in which the locals and the park employees engage in bird watching activities. "This way, the locals get the chance to become a part of the park which houses a variety of wildlife and birds. They will then become a part of a larger ecosystem wherein they themselves will take initiatives to protect the birds and the bees and the wildlife. They will learn to cohabit," he said.
Surrounding hills of Kathmandu Valley
The surrounding hills of Kathmandu Valley, including Nagarjun, Godawari, and Taudaha, are popular for birdwatching. Spiny babbler, great cormorant, common coot, minivets, woodpeckers, flycatchers, long-tailed broadbill and racket-tailed drongo are common bird species spotted in the area. A good number of people visit these areas during the holidays to watch birds.
One such birder is Rajman Maharjan from Kirtipur, who often visits the surrounding hills of Kathmandu to watch birds. "I spend hours visiting various places around Kathmandu looking for birds," said Maharjan.
---
---