Despite rape and murder charges, Mahara and Alam remain 'honourable' lawmakers
The new House Regulations have removed a previous clause that automatically suspended any lawmakers charged with crimes.

Kiran Pandey/TKP
bookmark
Published at : October 15, 2019
Updated at : October 15, 2019 07:36
Kathmandu
Krishna Bahadur Mahara, former speaker of the House and a Nepal Communist Party lawmaker, and Mohammad Aftab Alam, a former minister and Nepali Congress lawmaker, have both been arrested on criminal charges. But as per the existing laws, they both remain 'honourable' Members of Parliament.

Up until last year, any police complaint lodged against a sitting lawmaker would automatically suspend them from their post. The rationale behind this provision in the House of Representatives Regulations was that lawmakers should not just be clean but should also be perceived to be clean by the public.
However, last year, when the House Regulations for the new federal parliament were drafted by a committee led by Nepal Communist Party lawmaker Krishna Bhakta Pokhrel, it refrained from including this provision, allowing members of Parliament accused of criminal charges to continue as lawmakers. Mahara has been accused of rape while Alam is accused of murder, both heinous crimes, and yet, they are still lawmakers; only their pay, perks and privileges have been stripped.
The committee included ruling party lawmakers Brinda Pandey, Rekha Sharma, Juli Mahato, Rambir Manandhar and Dev Gurung, Nepali Congress lawmakers Dilendra Badu, Minendra Rijal and Min Biswokarma, and Laxman Lal Karna from the Rastriya Janata Party Nepal and Bimal Srivastav of Sanghiya Samajbadi Forum. The Nepali Congress and Madhesi parties had argued against automatic suspension on the grounds that the provision could be misused by the ruling party to reduce their already small numbers in Parliament, delaying the drafting for months.
Karna, one of the drafters, said only the word 'suspension' was omitted. Only benefits and privileges of the accused lawmaker are stripped so as to allow the lawmaker to rejoin Parliament if he or she gets a clean chit from the court.
But according to constitutional experts, this change in the House Regulations amounts to 'policy corruption'.
"The regulation preventing their suspension even after criminal charges contradicts the constitution," said Bhimarjun Acharya, a constitutional analyst.
Article 103 (6) of the constitution states, "No member of the Federal Parliament shall be arrested during the period from the issuance of a notice summoning the session to its prorogation. Provided that nothing in this clause shall be deemed to bar the arrest under the federal law of any member on a criminal charge."
But Rule 244 (3) of the House of Representatives Regulation says that a lawmaker's pay, perks and privileges will be suspended when s/he is in custody on criminal charges. They will only be suspended once they are indicted by the courts.
Acharya, however, said that the previous regulations should have been retained. A lawmaker should be suspended once a criminal charge is registered. Then, they are automatically dismissed if and when the court indicts them of the charges, he said.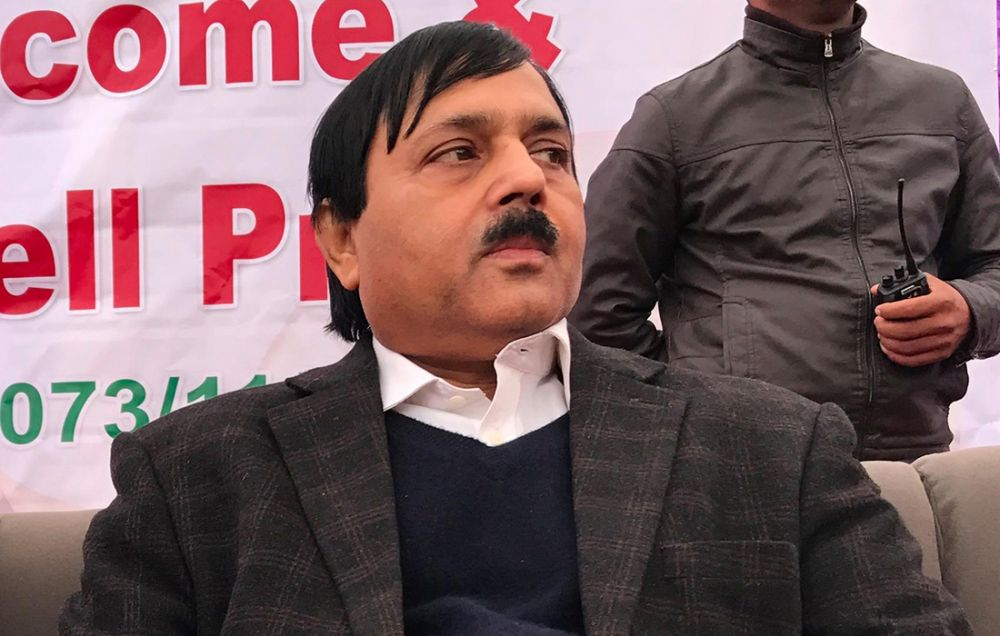 Mohammad Aftab Alam Post File Photo
Even lawmakers representing the ruling Nepal Communist Party believe that the existing regulation that allows lawmakers to remain in their positions even when charged with criminal offences is wrong.
"Though lawmakers have argued that an accusation alone cannot relieve one from his or her position but in many cases, the accusation itself shows the crime," said Sher Bahadur Tamang, who is a former law minister and a ruling party lawmaker. "This is tantamount to policy corruption as no one can draft regulations or laws that are to their own benefit."
Others, however, said that the regulations were drafted with the increasing amounts of fake news on social media and attempts to defame persons holding public positions in mind.
"Lawmakers fear that people might misuse legal provisions to vent their ire on people occupying public positions," said Anjana Bishankhe, a lawmaker. "There is increasing fake news in social media and a trend of accusing people without having any proper evidence."
According to Acharya, one of the reasons this regulation was drafted was to suit the Rastriya Janata Party's interest. Its leader, Resham Chaudhary, who was elected a member of Parliament from Kailali, was accused of masterminding violence in Tikapur that killed nine people, including a toddler and a senior police officer. If the existing provision for automatic suspension had been continued with, Chaudhary would never have been sworn in as a lawmaker. He was relieved of his position only after the Kailali District Court found him guilty and sentenced him to life in prison in March earlier this year. According to the new House Regulations, a lawmaker will only be relieved of their position when they are convicted of a crime.
There are two ways to annul this provision, said Acharya—either through court order or lawmakers themselves can suspend it by forming another drafting committee.
"If a regulation or a law contradicts the constitution, which is the supreme law of the land, the constitutional provision should prevail," said Acharya.
---
---