Gyawali to urge US officials not to view Nepal with India's lens
Foreign Minister Pradeep Gyawali has said he will urge US officials not to view Nepal through the Indian lens, as the perception in Kathmandu has often been.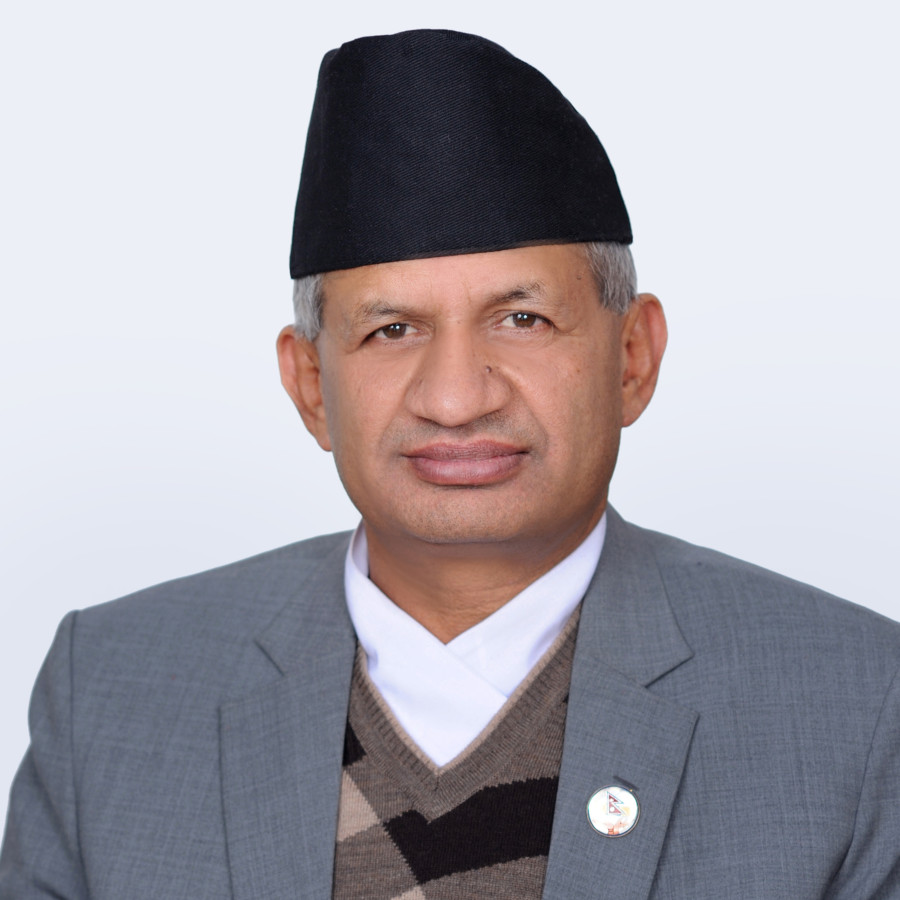 bookmark
Published at : December 17, 2018
Updated at : June 20, 2019 10:27
Kathmandu
Foreign Minister Pradeep Gyawali has said he will urge US officials not to view Nepal through the Indian lens, as the perception in Kathmandu has often been.
Gyawali leaves for a five-day official visit to the United States of America on Monday. In Washington DC, Nepali and US teams will review the status of bilateral relations.
A visit of this level is taking place after 17 years. The US-Nepal high-level political consultation is said to be an occasion for both sides to review the status of bilateral relations and to discuss the way forward.
In his meeting with US Secretary of State Michael R Pompeo on Tuesday, Gyawali said he will urge State Department officials to have an independent observation and position on Nepal, rather than looking at the country through New Delhi's prism.
There are perceptions in Kathmandu that the United States believes in India's assessment of Nepal's internal politics, development priorities and regional and multilateral issues.
The US has its own agenda with Nepal on secure immigration, human rights, refugees, and visa fee waiver for US citizens in Nepal, among others.
Due to strategic tie-ups between New Delhi and Washington, including the Indo-Pacific strategy which spans across the pan-Asian region, the United States and India have long held almost similar views on Nepal on various issues.
American diplomats have often countered such perception, arguing that since they have a huge diplomatic set-up in Kathmandu, with their own capable diplomatic and security apparatus, they need not look at New Delhi while reading Nepal affairs.
Speaking to the Post on Sunday, Gyawali said he would urge US officials to have their own perspective on Nepal on issues related to foreign policy, and regional and global issues and concerns.
"I will urge US officials to pursue and exercise independent views and position while assessing Nepal's foreign policy, on Nepal's geopolitical positioning, regional and multilateral cooperation and collaboration," Gyawali categorically told the Post.
In a bid to engage with big powers and to inject new dynamism into its foreign policy, Nepal is ready to work and collaborate with global players on issues of common interest without compromising on national interests.
Gyawali's tour is seen as a part of reaching out to global powers in Nepal's search for a prominent space in the international scene, officials said. Gyawali has already visited India, China and the European Union.
In the United States, Gyawali will convey the foreign policy priorities of the KP Oli government and Nepal's need for American investment to propel development.
"My message to my US counterpart and other senior State Department officials would be to take an independent view on Nepal and call for collaboration on bilateral, multilateral and regional issues. The two sovereign and independent countries having political stability can work independently," he said.
Since the US decided to award Nepal with its Millennium Challenge Corporation (MCC) support, such foreign policy myth is not much credible. "With stable governments at the Centre and in the provinces, we have to communicate our foreign policy priorities," said Gyawali.
The MCC is an innovative and independent US foreign aid agency helping developing countries fight poverty through economic development. Under this, the US provides a grant of $500 million while Nepal sets aside $130 million to spend in energy and road sectors respectively.
"As independent countries, Nepal and the United States have to look at each other with independent eyes," said Gyawali. "If there remains any confusion, we will erase them."
The United States is one of the largest bilateral donors to Nepal. This time, Gyawali will try to explore US Overseas Development Assistance apart from regular assistance in areas of infrastructure, energy and socio-economic development.
Gyawali will also meet high-level officials from the White House, the United States Agency for International Development (USAID), and the MCC, among others, the Foreign Ministry said in a statement.
Gyawali will apprise US Secretary of the State of Nepal's latest political situation, political transformation after the three-tier elections last year, strategic cooperation while inviting American investment in various sectors.
On Tuesday, the Nepali delegation led by Foreign Secretary Shanker Das Bairagi will hold consultations with the US delegation led by Alice G Wells, the principal deputy assistant secretary for South and Central Asian Affairs.
While visiting Kathmandu in August, Wells met with Prime Minister KP Sharma Oli, senior officials and opposition politicians to discuss the US policies and priorities in Nepal.
---
---