'Nepal's climate to get warmer and wetter in future'
A new study titled 'Climate Change scenarios of Nepal' says the Himalayan country's climate is likely to get warmer and wetter in the future.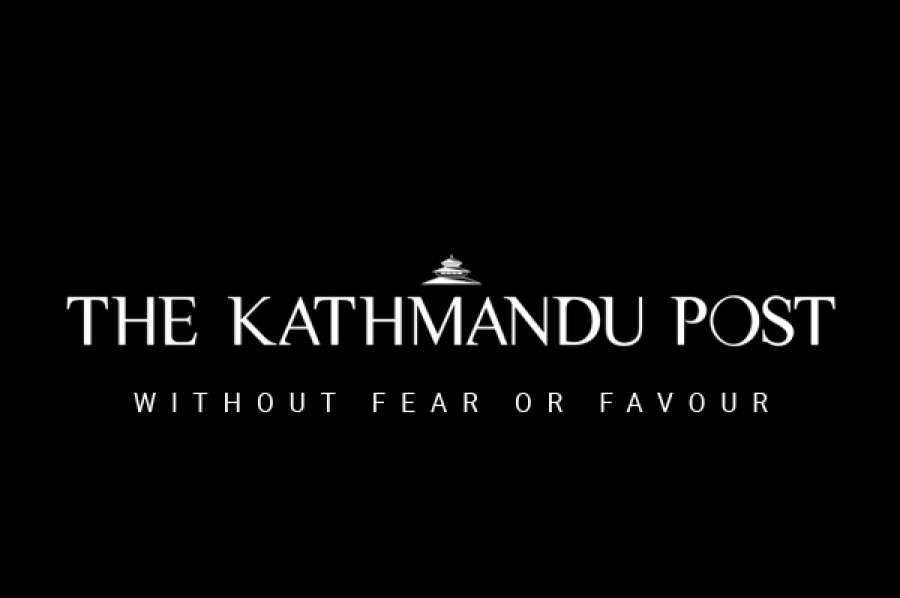 bookmark
Published at : February 2, 2018
Updated at : February 5, 2018 13:43
Kathmandu
A new study titled 'Climate Change scenarios of Nepal' says the Himalayan country's climate is likely to get warmer and wetter in the future.
The average annual mean temperature may see a rise a by 0.92-1.07 degree Celsius in the medium-term period (2016-2045) and 1.30-1.82 degree Celsius in the long-term period (2036-2065).
The average annual precipitation may increase in both the short-term and long-term period by 2-6 per cent and 8-12 per cent respectively, the report predicts.
The Department of Hydrology and Meteorology (DoHM) and the International Centre for Integrated Mountain Development's (Icimod) carried out the joint study. Their experts analysed climate change data for the medium- term period (2016-2045) and long-term period (2036-2065). The study forms technical support to the National Adaptation Plan (NAP) process.
Icimod Water and Climate Specialist Santosh Nepal says, "Temperature related parameters show significant increase as the report suggests.
"Based on this study, Nepal's future climate would be more challenging. There will be an upsurge in extreme precipitation and temperature," says Nepal.
The researchers considered 1981-2010 as the reference period for the study. They took two Representative Concentration Pathways (RCPs) - RCP4.5 and RCP8.5 - as representations of extreme future scenarios in the country.
The RCPs are four greenhouse gas concentration trajectories designed to support research on impacts of climate change. They predict climate future, which means the amount of greenhouse gases (GHG) in four different periods in future.
Under the RCP 4.5, the GHG emissions will rise around 2040 and then decline. Likewise, emissions continue to rise throughout the 21st century in RCP 8.5.
The study estimates both the average annual mean temperature and average annual rainfall will see a continuous surge up to the end of the century. Rainfall may increase by 11-23 per cent, whereas the temperature will go up by 1.72-3.58 degree Celsius in the period.
While the study predicts temperature increase for all seasons, the highest rise in mean temperature of 1.3-1.4 degree Celsius (medium-term period) and 1.8-2.4 degree Celsius (long-term period) may be seen post-monsoon.
Rainfall may decrease during the pre-monsoon season by 4-5 per cent in the medium-term period, but will continue to rise rest of the season. The post-monsoon season will experience the highest increase in rainfall 6-19 per cent (middle-term period) and 19-20 per cent in (long-term period).
Such abnormal changes in the climate may trigger extreme events related to temperature and rainfall.
"We already have too much water during the monsoon season. We do not have enough catchment areas. Imagine what level of havoc additional rainfall could cause. Excess rainfall would cause floods and landslides and damage property," says Nepal.
Besides, the study has also predicted changes related to meteorological extreme events in future. There will be increase in intense precipitation events, but rainy days will slump down, meaning heavy rainfall in short span of time. On one hand, the Consecutive Dry Days (CDD) will see an upsurge whereas the Consecutive Wet Days (CWD) may decrease under RCP 4.5 scenario. On the other hand, CDD and CWD will decrease and increase respectively under the RCP 8.5 in the future.
With rising temperature, the number of both warm days and warm nights will increase, and number of cold days and nights will go down.
NAP, beginning in September 2015, aims to boost institutional capacity of the government to implement climate resilient development plans. This will reduce vulnerability to impacts caused by these changes.
The Ministry of Population and Environment Joint-secretary Ram Prasad Lamsal says, "These are climate projection scenarios for the future. Our aim is to limit temperature rise well below 1.5 degree Celsius." The ministry is NAP stakeholder.
Experts consider this study and other observed climatic trends that show temperature rising annually by 0.056 degree Celsius from 1971 to 2014 as significant documents in the NAP process.
"It is important to be aware about climate changes. These could severely impact people's life, infrastructure and livelihoods. We have to make adaptation plans keeping in mind the direction of changes and ranges because there's uncertainty about climate change projections and predictions," concludes Nepal.
---
---