The best short films of 2020--and the promising future they hold for Nepali films
This New Year, to celebrate the efforts of Nepali filmmakers who even during the pandemic didn't stop entertaining and inspiring the audience, the Post picks five best Nepali short films of 2020.

bookmark
Published at : January 1, 2021
Updated at : January 1, 2021 09:28
Kathmandu
The year 2020 will forever be marked in history as the year the whole world was brought down by the coronavirus. Schools, colleges, offices were closed. People lost all sense of normalcy, many lost their jobs, and many their lives and of their family members.
But the world didn't stop. Neither did human beings. People kept moving, evolving and adapting to this new world. And in this uphill struggle, there were movies with us, which inspired us, pacified us, guided us, but most importantly became a beacon of hope and sanctuary for us, staying with us as we passed one day after the other in confusion.
And even in those movies, it was mostly the short ones, we watched virtually in exhibitions and on YouTube, made by a whole bunch of creative people, who through their craft told both inspiring fictional and non-fictional stories. And if the films that came out in 2020 are anything to go by, the future of Nepali short films is encouraging.
To celebrate the efforts of such talented filmmakers, whose films and documentaries stood out for their sincere efforts, the Post lists the best five short films that successfully filled the void of Nepali feature films during the pandemic.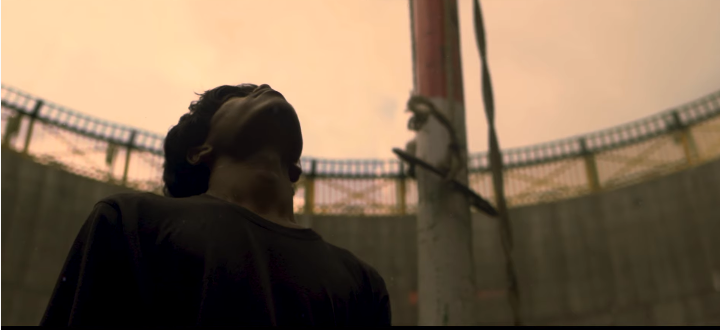 Screengrab via YouTube
'Demo-crazy', a short film which was released in August on YouTube, is probably one of the most innovative and experimental Nepali short films of recent times.

Directed by Sailesh Bikram Kshetri (LSM), the short film, even in its duration, was able to say a lot about the current socio-political climate, where autocratic rules are gaining power, suffocating people and killing democracy one day at a time.
The movie is based on a dystopian fictional landscape, where a man is searching for water. He is thirsty and desperate. However, the land has its own rules, which are fixed by merciless autocratic leaders.
The film is rich in symbolism, but the story isn't extraordinary. Yet, the way the filmmaker executes his film to represent the sufferings of common people in a totalitarian system, and the hopeful nature of people to rebel against the injustices, is exemplary as his film breathes excellent mise-en-scene.
From using masks as a symbol of suppression of freedom to speak to using physical movements like parkour to signify the character's emotional state, every minute detail is thoughtfully placed in the film, making it one of the best short films of the year for its sheer brilliance.
'The Snow Leopards Calling', by Sonam Choeyki Lama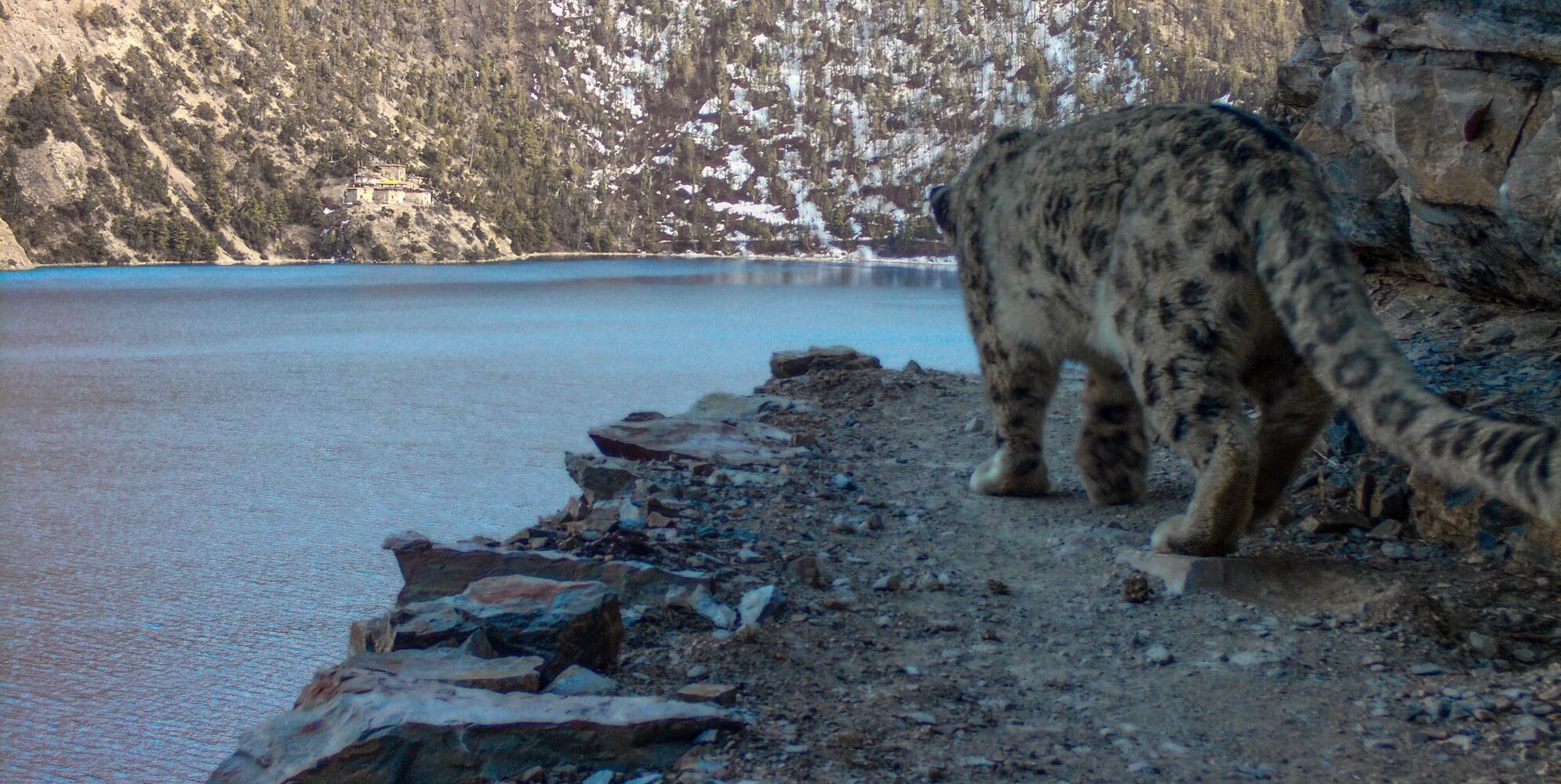 Photo Courtesy: Sonam Choekyi Lama
Premiering virtually at this year's Kathmandu International Mountain Film Festival (KIMFF), 'The Snow Leopards Calling', by Sonam Choeyki Lama, shed light on a significant issue of the conservation of the endangered animal of the Himalayas, the snow leopard.
The film was barely nine minutes long. But the impact Lama left through her film was remarkable. Her decision to tell the story of her sister, Tshiring Lhamu Lama, a conservationist, who is struggling to make people of her village in the far lands of Dolpo understand the value of snow leopards, was both inspiring and heartfelt.
Throughout the movie, we see Lama and her sister travelling to the snowy lands of Dolpo, near the Phoksundo Lake, with the hope that they can capture the snow leopards on film. They interview the locals to understand their perspective and film the alluring beauty of their homeland with excellent cinematography, making each shot look like a beautifully crafted painting.
The film, however, isn't bereft of issues. The text that accompanies the visuals sometimes feels too much; perhaps if the filmmaker had tried to communicate pieces of information visually it would have been better. However, the beauty of the film is such that it is neither preachy nor sappy—and that's why it connects beautifully with the viewers.
The tone and approach is rather simple and straightforward—to tell a personal story of a conservationist who's struggling to make the people of her village understand the importance of snow leopards. It was of little surprise that the film won this year's Best Documentary film at the Nepal Panorama section of Kathmandu International Mountain Film Festival (KIMFF).
'Come Over For A Drink, Kanchhi', by Sikuma Rai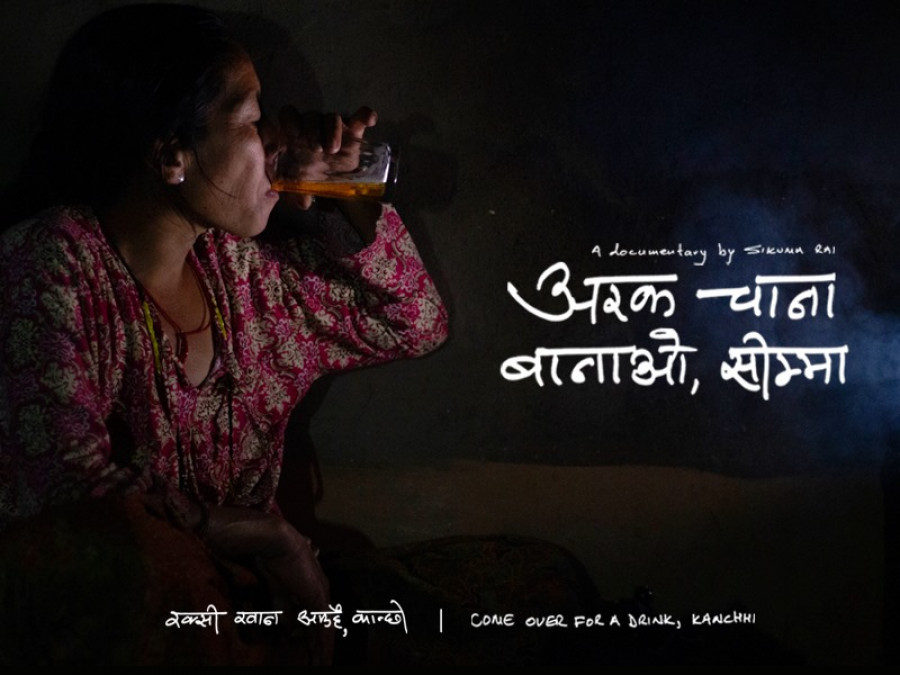 Photo Courtesy: Sikuma Rai
Sadness, celebration, joy and grief. All this is life. And capturing such universal life moments, Sikuma Rai, through her movie, 'Come Over For A Drink, Kanchhi' gave a voice to women of Bhojpur, who through the movie expressed their happiness—and anguish.
Rai's movie was about women she knew, women who were related to her, and women who belonged to her community. And hence because she knew her subjects so well, that there was a great understanding of the subjects with the camera, making them express their heartfelt emotions and share their personal story of alcoholism, unabashedly.
We saw many women from the village, dancing, singing, remembering their good and bad days, and drinking and making alcohol in the movie. We smiled with them seeing their joyous faces, laughed at their jokes, but most importantly developed empathy for them, as we realised the reason why they gulped rakshis down their throat every day.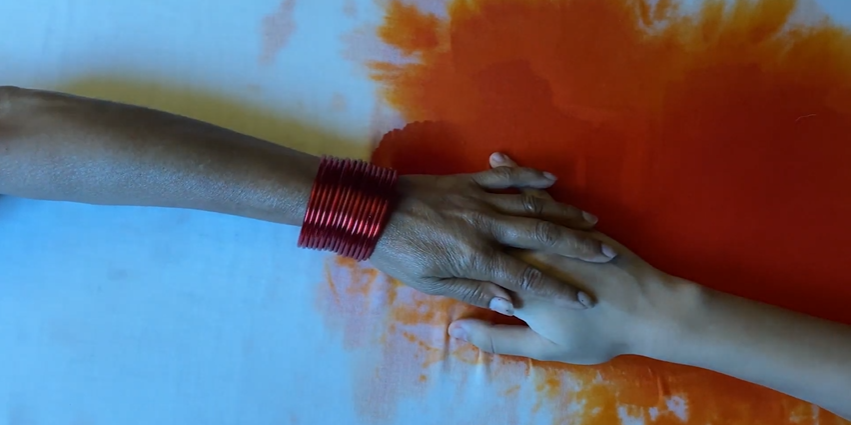 Screengrab via YouTube
Is it possible to depict the centuries of prejudice faced by menstruators, who are ostracised, discriminated, and considered 'impure' by their own family and society and also depict the growing resilience against such a system within a minute?
Yes, because 'Red', a short film by Bibhu Poudel, does exactly that.
In a time frame of a minute, we see the journey of two women, suffering and fighting the injustices they faced because of the stigma attached to menstruation. The film, shot through a phone, starts with a hand of a young woman on a white colour cloth. Suddenly blood starts appearing in the cloth, signifying her menstruation. Then, for even a basic thing like cooking, she faces restrictions.
But when she receives support from her mother, who like her also went and still goes through such struggle, just for menstruating, their unity results in resilience and rebellion, as they do things menstruators are restricted from by society, to show that they aren't going to anymore succumb to such sexist norms.
In terms of aesthetics and technicalities, the movie shines. The use of hands covered in blood to symbolise the menstruating state of the characters, the use of music, and the change of background from dark to bright, to show the progression of the story from darkness to optimism, reflects the great calibre the filmmaker possesses, who within a minute and limited resource material depicts stories of struggle and resilience of menstruators.
'A Nepali Short Film Guide for Film Festival', by Sajal Lopchan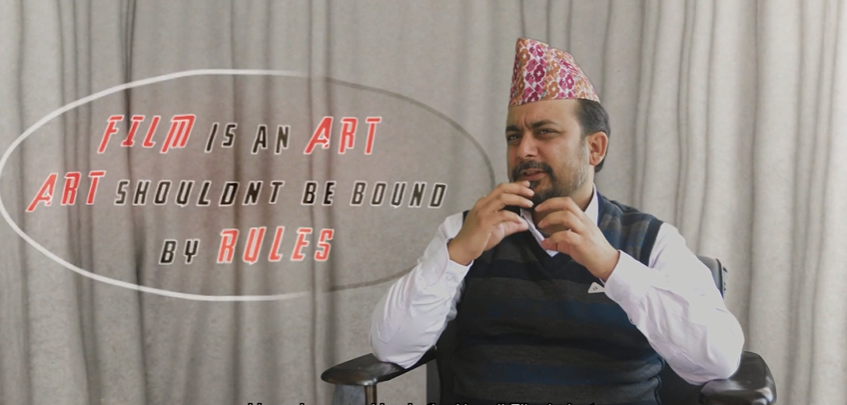 Screengrab via YouTube
If there was any film that made us laugh along with making us retrospect how formulaic Nepali short films are becoming, it would be 'A Nepali Short Film Guide for Film Festival' by Sajal Lopchan.
A young aspiring filmmaker wants to make a superhero film for his final project. However, a veteran filmmaker, who serves as his guide, intervenes in his creative vision, due to which his project becomes completely different from what he had envisioned originally.
Made in a mockumentary format, the film depicts the overwhelming situations faced by the young filmmakers who are forced to make 'art' films with sob stories instead of the ones they want to make, so they can get exposure in film festivals. Similarly, the film is also a commentary on how we as a society give power to the elite and privilege circle for defining what can be called as art and what can't be.
The acting performances, editing, cinematography and the use of VFX—every element in the movie perfectly compliments each other. The film festivals where the film was screened probably did not give it any award because it was too real.
---
---